HEMPSTEAD, NY -- New York gubernatorial candidate Cynthia Nixon did not receive enough votes today at the New York Democratic Party Convention to guarantee her a spot on the primary ballot.
Gov. Andrew Cuomo won more than 95 percent of the votes from the state Democrats, giving him the party's nomination for his re-election campaign. Nixon, the former "Sex and the City" actress-turned-politician, said that she will work to get the 15,000 petition signatures she needs from across the state to get onto the ballot.
Nixon showed up to the party's convention but was not offered a speaking slot. She told reporters that she knew wouldn't get the 25 percent of the vote, so why did she attend the convention?
Because "it's my party too. I'm a lifelong Democrat," she told ABC New York station WABC.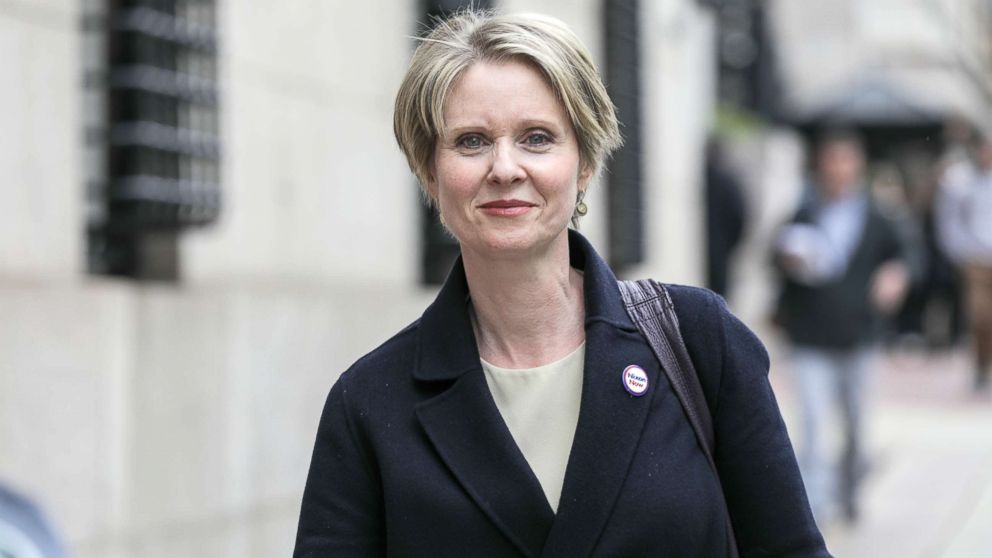 Earlier in the day, she said she was attending the convention because "I think it's important that at the Democratic convention there be at least one actual Democrat running for governor present today because Andrew Cuomo as Andrew Cuomo has said about himself, he has governed this state in a way that any Republican would be proud of."
Nixon left the convention before the voting finished and Cuomo was not there during voting, but he did make a surprise appearance after Hillary Clinton's keynote speech. Regarding the vote, Cuomo said, "For me, it's an affirmation of everything we have done. I work very, very hard, as you know."
Cuomo will address the convention on Thursday. The state's primary election is on Sept. 13.