Pending Senate confirmation of his picks, President-elect Donald Trump is poised to have the most retired general officers or flag officers serving together in a Cabinet since the administration of Harry S. Truman.
Interested in
Donald Trump?
Add Donald Trump as an interest to stay up to date on the latest Donald Trump news, video, and analysis from ABC News.
Before Truman, you'd have to go back to the post–Civil War era to find at least two generals in the Cabinet Room. The administrations of Ulysses S. Grant, Rutherford B. Hayes and William McKinley all had at least two retired war generals serving at the same time.
So far, Trump has chosen retired Gen. James Mattis as his defense secretary and retired Gen. John Kelly as homeland security secretary. But Trump could go even further; Gen. David Petraeus is being considered for secretary of state.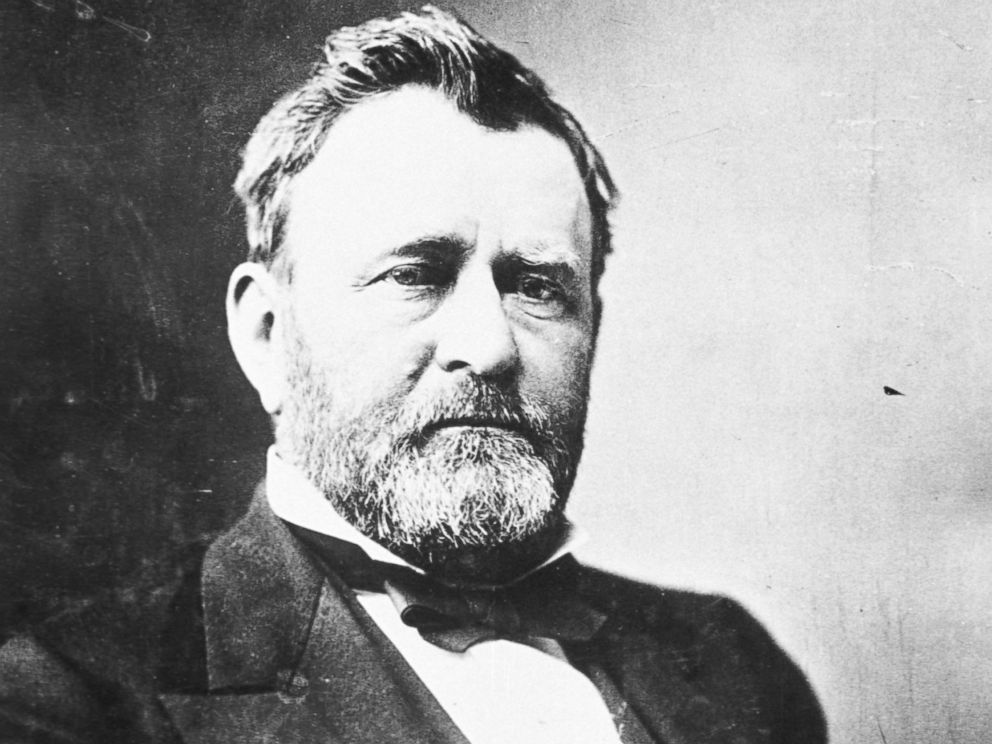 To surpass Grant, himself a war general, Trump would need to appoint two more generals. Grant's secretary of war, secretary of the Navy and vice president (Cabinet positions at the time) served as generals. That VP, Henry Wilson, it should be noted, rose to the rank of brigadier general in the Massachusetts militia and later was made a colonel in the Union Army. Hayes appointed two former Union generals to his Cabinet, as did McKinley.
But top brass are not new to the Cabinet or the White House. Retired generals with relatively recent administration roles include Colin Powell, who served as secretary of state under George W. Bush, and Al Haig, who was secretary of state under Ronald Reagan as well as chief of staff under Richard Nixon and Gerald Ford.
Barack Obama appointed one retired general to his Cabinet (Eric Shinseki, formerly at the Department of Veterans Affairs), and he surrounded himself with retired general officers or flag officers in a number of senior positions.
At various times Obama had Petraeus as head of the CIA, Gen. Jim Jones as national security adviser and, in succession, Adm. Dennis Blair and Gen. James Clapper as director of national intelligence.
In addition to his Cabinet picks, Trump has tapped retired Lt. Gen. Mike Flynn to be his national security adviser, a position that is not Cabinet level but closely consults with the president.
If Trump brings on a retired general like Petraeus as his secretary of state, it will be the first time the Defense and State departments will be simultaneously run by retired four-star officers.
Ed Lengel, the chief historian at the White House Historical Association, noted that Ronald Reagan appointed Haig and Caspar Weinberger, both of whom had served in the military, to his Cabinet. These men, however, served at lower ranks of captain or colonel.
"It certainly is not unprecedented for a commander in chief ... to surround himself with military talent at multiple levels," Lengel said. "But Donald Trump's appointment, particularly of officers who had retired so recently from military service, is quite unusual."
Grant and Truman, Lengel said, hired officers who retired two or three decades earlier. "Trump is setting a new precedent by appointing such a large number of recently retired staff level Cabinet members," Lengel said.
Congress would need to pass a special law overriding a U.S. prohibition on military officers from becoming secretary of defense less than seven years after leaving service. That requirement has been waived only once, for George Marshall in 1950. National security adviser appointments do not require Senate confirmation, and there is no equivalent law that applies to the Department of Homeland Security.
Trump's decision to hire military officers in his Cabinet is somewhat surprising in light of the things he has said about generals during his campaign. In November of 2015 he said in a speech, "I know more about ISIS than the generals do, believe me," adding, "I would bomb the s--- out of them."
We don't have the leadership, including the Generals (who just said the element of surprise does not matter) to attack anyone! Cool it.

— Donald J. Trump (@realDonaldTrump) September 6, 2013
"The generals under Barack Obama and Hillary Clinton have not been successful," Trump said at televised military forum in September. "Under the leadership of Barack Obama and Hillary Clinton, the generals have been reduced to rubble, reduced to a point where it is embarrassing for our country."