Less than a day after receiving a warning from a federal judge, former President Donald Trump has withdrawn his lawsuit against New York Attorney General Letitia James.
The withdrawal came in a brief document filed Friday morning with U.S. District Judge Donald Middlebrooks, who late Thursday warned Trump's legal team that the lawsuit appeared to verge on frivolous.
"Plaintiff, PRESIDENT DONALD J. TRUMP, by and through his undersigned counsel and pursuant to Fed. R. Civ. P. 41(a)(1)(A)(i), hereby voluntarily dismisses his claims in this action against Defendant, LETITIA JAMES, without prejudice," the letter said.
Trump's lawsuit against the AG had sought to shield Trump's revocable trust from James, who has an ongoing $250 million civil suit that alleges fraudulent conduct at the Trump Organization. James has accused Trump and his family members of "grossly" inflating the former president's net worth by billions of dollars and of cheating lenders and others with false and misleading financial statements.
Trump, who has denied the allegations, has called the investigation by James, who is black, a politically motivated "witch hunt" by an attorney general he has called "racist."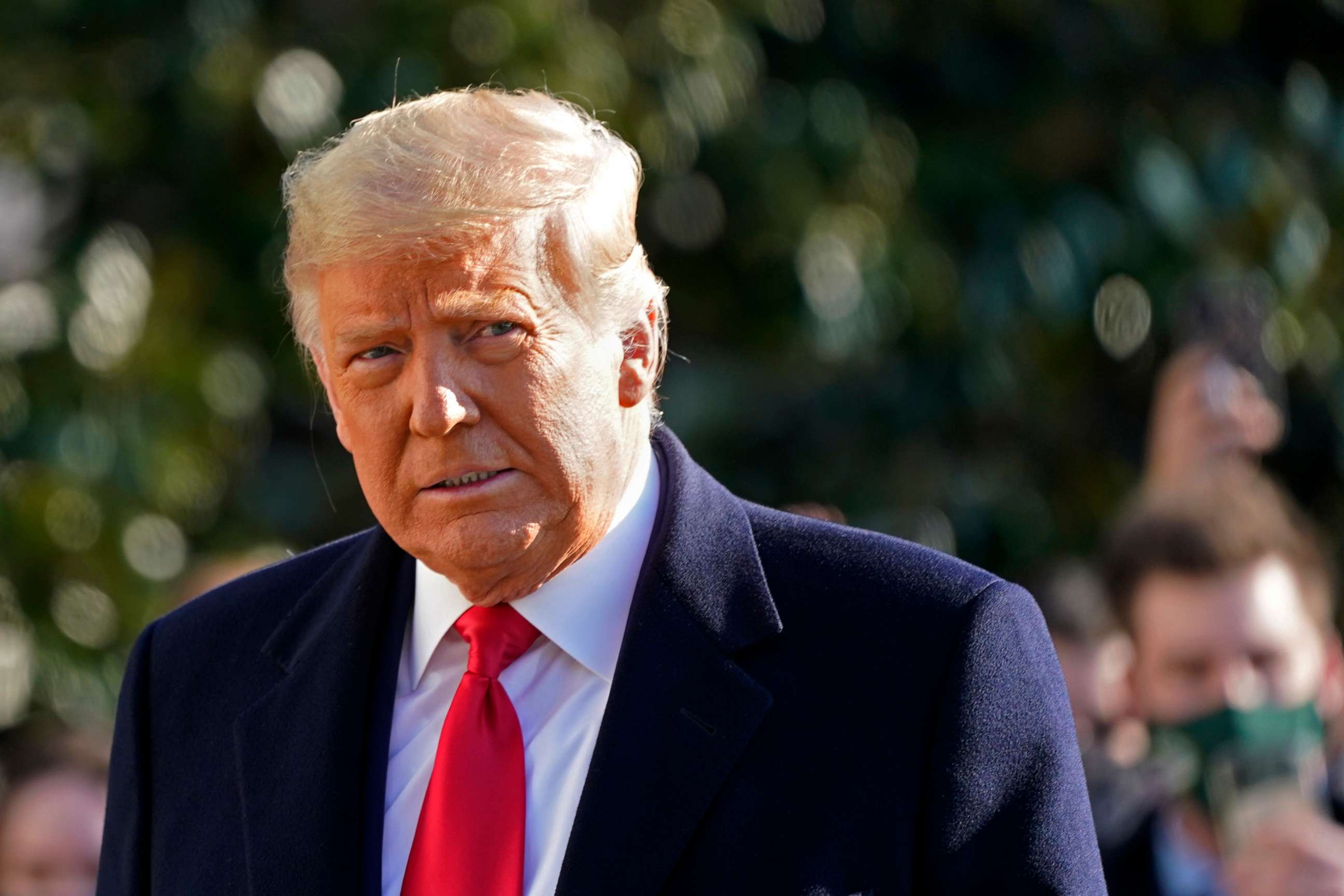 Trump's suit against James accused her "intimidation and harassment" and of making repeated "attempts to steal, destroy or control all things Trump."
On Thursday, Middlebrooks ordered Trump and his attorney Alina Habba to pay fines of nearly $1 million after determining that Trump's 2022 lawsuit against Hillary Clinton was frivolous litigation meant only to "seek revenge."
Trump had sued Clinton in March 2022, for allegedly "acting in concert" with top FBI leadership to invent what became known as the Russia investigation into interference in the 2016 election. Trump had argued that the Russia probe was "prolonged and exacerbated by the presence of a small faction of Clinton loyalists who were well-positioned within the Department of Justice." Middlebrooks dismissed the lawsuit this past September.
In his Thursday opinion, the judge also cautioned Trump's attorneys that they could face sanctions over their lawsuit against James.
In the opinion, Middlebrooks called Trump "a prolific and sophisticated litigant who is repeatedly using the courts to seek revenge on political adversaries."
"He is the mastermind of strategic abuse of the judicial process, and he cannot be seen as a litigant blindly following the advice of a lawyer. He knew full well the impact of his actions," Middlebrooks wrote.
Habba did not immediately return a request for comment from ABC News.
ABC News' Katherine Faulders and Olivia Rubin contributed to this report.