— -- In Steve Reinboldt's 1970 high school yearbook, wrestling coach Dennis Hastert wrote that Steve was his "great, right hand man" as the student equipment manager of the Yorkville, Illinois wrestling team.
But Steve was also a victim of sexual abuse at the hands of Hastert, Steve's sister said Friday in an interview with ABC News. It is the first time an alleged Hastert victim has been identified by name since his indictment for lying to the FBI and violating federal banking laws to cover-up past misconduct. Hastert, due in court next week, has not responded to the allegations.
In an emotional interview, Steve Reinboldt's sister Jolene said she first learned of her late brother's purported years-long sexual abuse at the hands of the future Speaker of the House back in 1979 when her brother revealed to her that he was gay and had been out of high school for eight years.
"I asked him, when was your first same sex experience. He looked at me and said, 'It was with Dennis Hastert,'" Jolene said. "I was stunned."
Jolene said she asked her brother why he never told anyone. "And he just turned around and kind of looked at me and said, 'Who is ever going to believe me?'"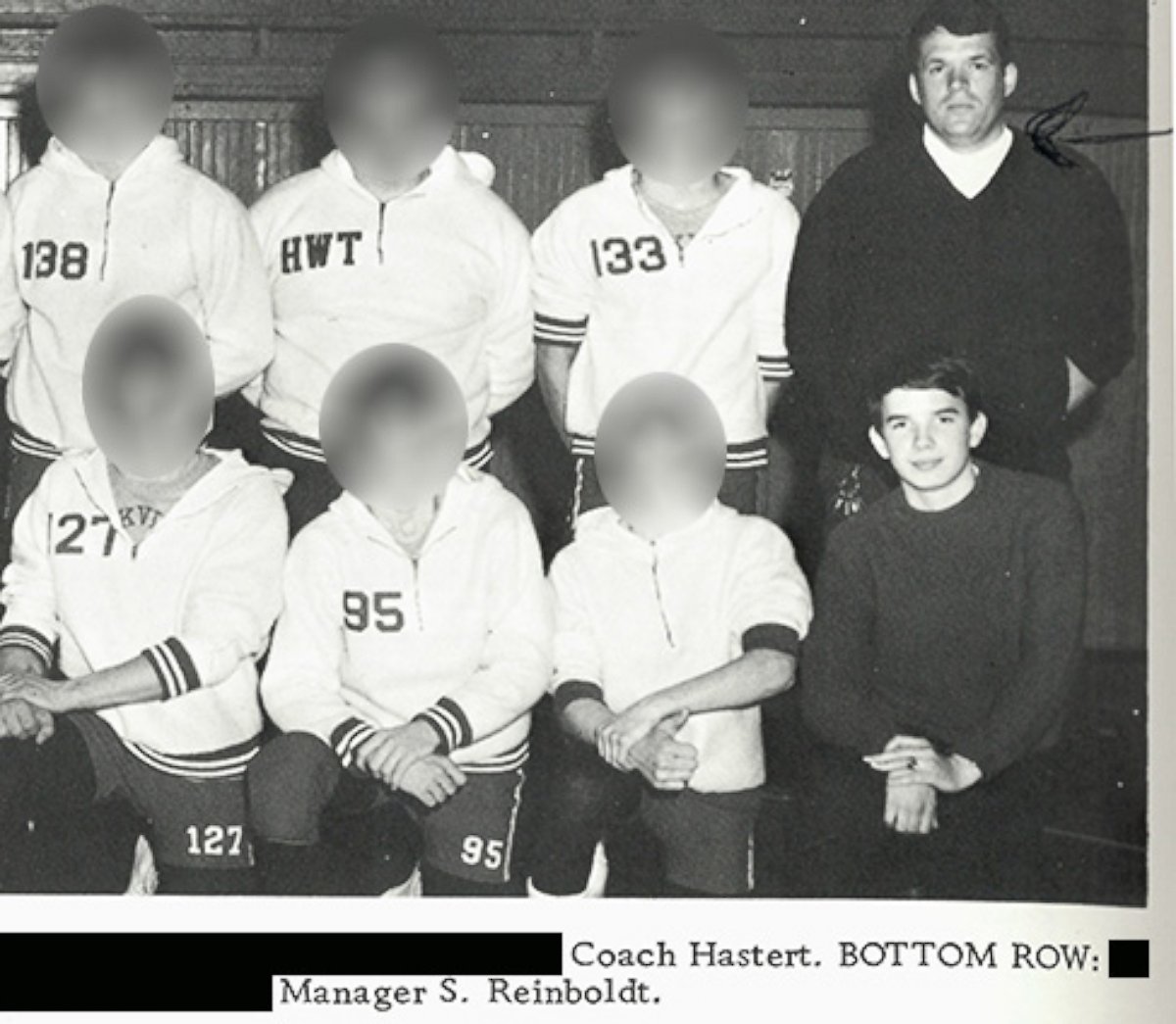 Jolene said that Steve told her the abuse lasted throughout Steve's four years of high school as he served as team student manager. "Mr. Hastert had plenty of opportunities to be alone with Steve, because he was there before the meets," she said. "He was there after everything because he did the laundry, the uniforms. So he was there by himself with him," she added.
Her brother also spent time with Hastert as a member of an Explorers troop, which Hastert ran. Photos taken by her brother show Hastert with a group of boys on a diving trip to the Bahamas.
Reinboldt's sister says she has no doubts about the veracity of what her brother told her 36 years ago.
"[Steve] just told me the basics. I believed him 100 percent. But he never went into any details -– where it happened, or what the sexual experiences were like, anything like that," Jolene said.
Jolene said she believes the abuse ended when Steve moved away after his high school graduation in 1971. Reinboldt died of AIDS in 1995. She believes Hastert's alleged actions irrevocably changed Steve's life for the worse.
"He took his belief in himself and his kind of right to be a normal person," Jolene said. "Here was the mentor, the man who was, you know, basically his friend and stepped into that parental role, who was the one who was abusing him… He damaged Steve I think more than any of us will ever know."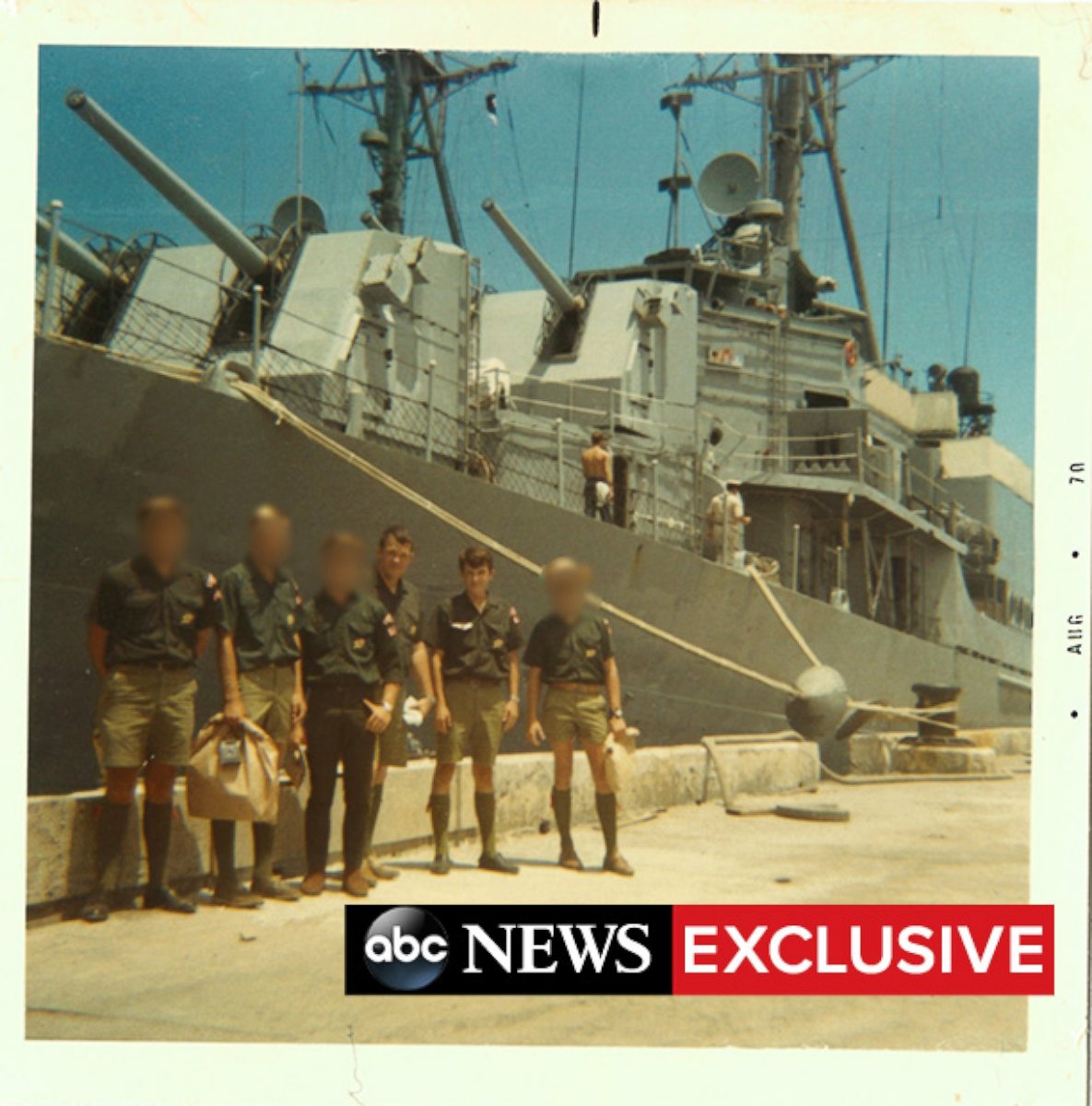 Her anger boiled over when she said Hastert was so "brash" as to show up at Steve's funeral viewing.
"I was just there just trying to bite my tongue thinking that blood was coming out because I was just… So after he had gone through the line I followed him out into the parking lot of the funeral home," Jolene said. "I said, 'I want to know why you did what you did to my brother.' And he just stood there and stared at me. He didn't say, 'What are you talking about?' you know, [or], 'What? I don't know what you're talking about.' He just stood there and stared at me.
"Then I just continued to say, 'I want you to know your secret didn't die in there with my brother. And I want you to remember that I'm out here and that I know.' And again, he just stood there and he did not say a word."
Hastert got in his car and drove away. Jolene said Hastert's non-response "said everything."
In the two decades after Steve's death, Jolene said that she tried to expose Hastert, even writing to ABC News and another news organization as well as some advocacy groups in 2006 after another congressman, Rep. Mark Foley, was discovered having sexually explicit message exchanges with an underage male page.
At the time ABC News could not corroborate Jolene's allegation and Hastert denied the claim.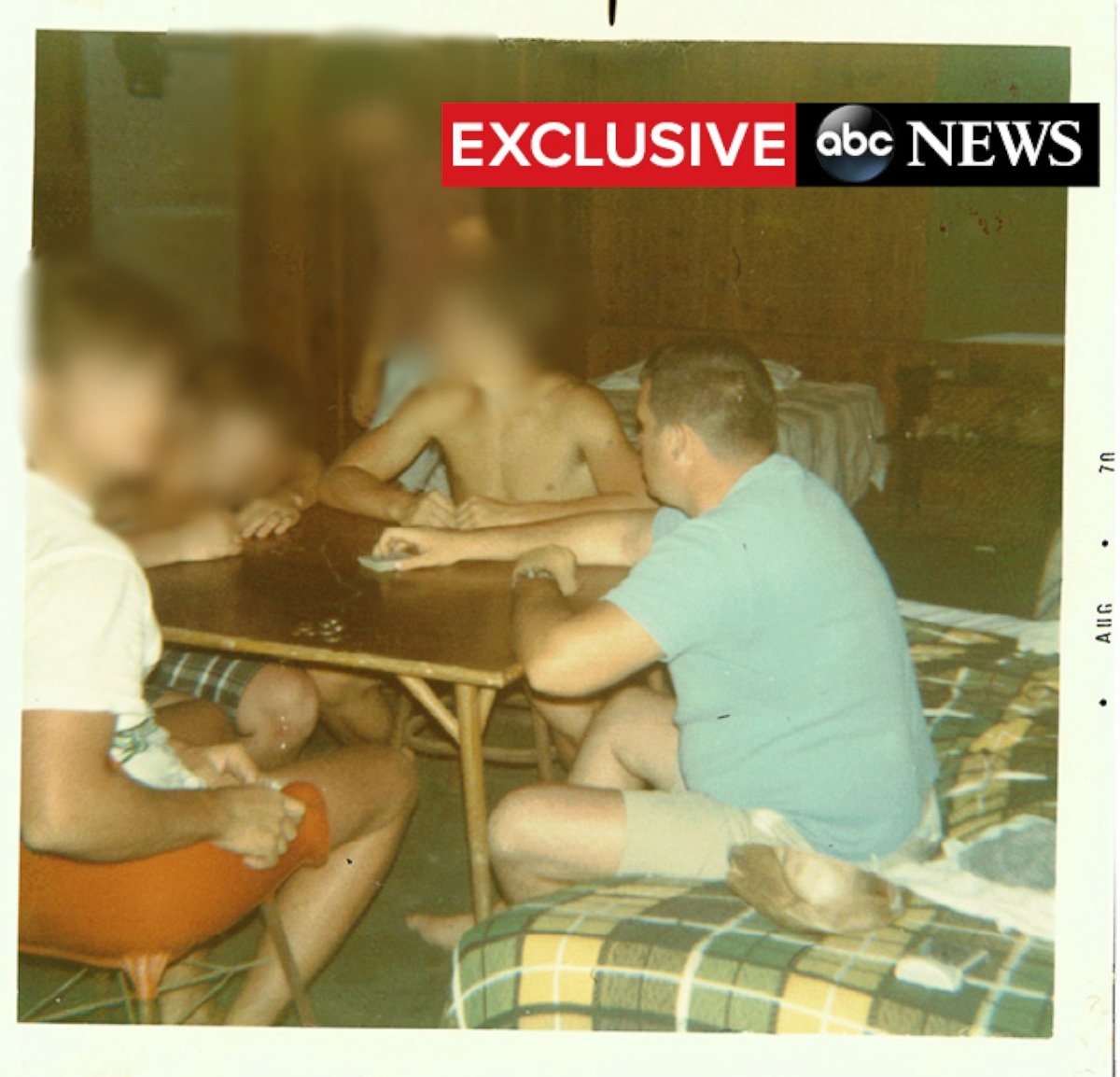 So for years, Jolene watched helplessly as Hastert basked in fame and power, seated to the left of the president for years in the early 2000s for the nationally-televised State of the Union address.
"I would just watch for a while and then I would just have to get up and leave the room and just, you know, either cry or scream," Jolene said. "I can't believe the audacity of that man and how he thinks he will get away with it."
She said she struggled with the decision to try and put it all behind her.
"I finally got to a point where I needed – I just had to lay it down," she said. "And right before this last Christmas, I had – I have a couple of bins and things, boxes that have a lot of his [Steve's] stuff in it – and I just remember sitting on the floor, packing it all up and just saying, 'Steve, I did the best I could. And I know you're okay.'"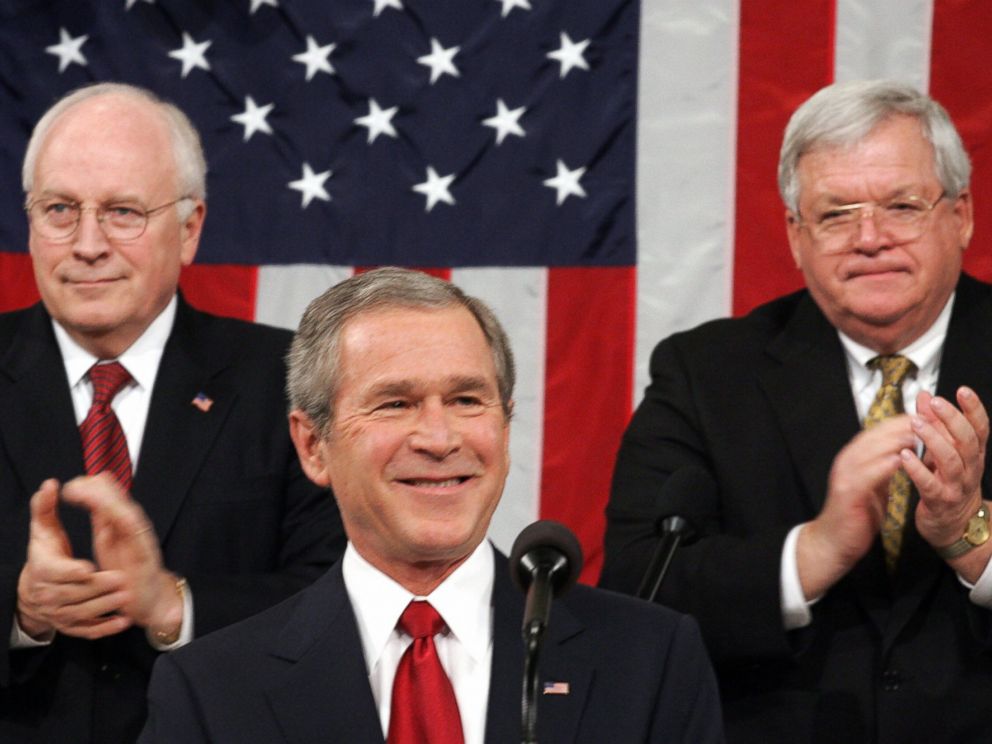 Then just two weeks ago, Jolene said she got a message from the FBI. They wanted to talk about Hastert.
"That's when I just kind of lost it and said, 'Oh my God, I can't believe – I never thought I was going to get this phone call… I thought it was over,'" she said.
A few days after that Jolene and her husband watched on television as it was reported Hastert had been indicted on charges of bank fraud relating to large payments to someone that Hastert undertook to conceal "prior misconduct."
"There are no words to describe what it felt like, to, you, know, it's just like Stevie had done it. It's gonna happen, we got him," she recalls thinking when the news broke.
Sources knowledgeable of the case told ABC News Hastert was paying a man -- still unidentified except as "Individual A" -- hundreds of thousands of dollars to hide that Hastert had engaged in sexual misconduct with him while Hastert was the high school wrestling coach.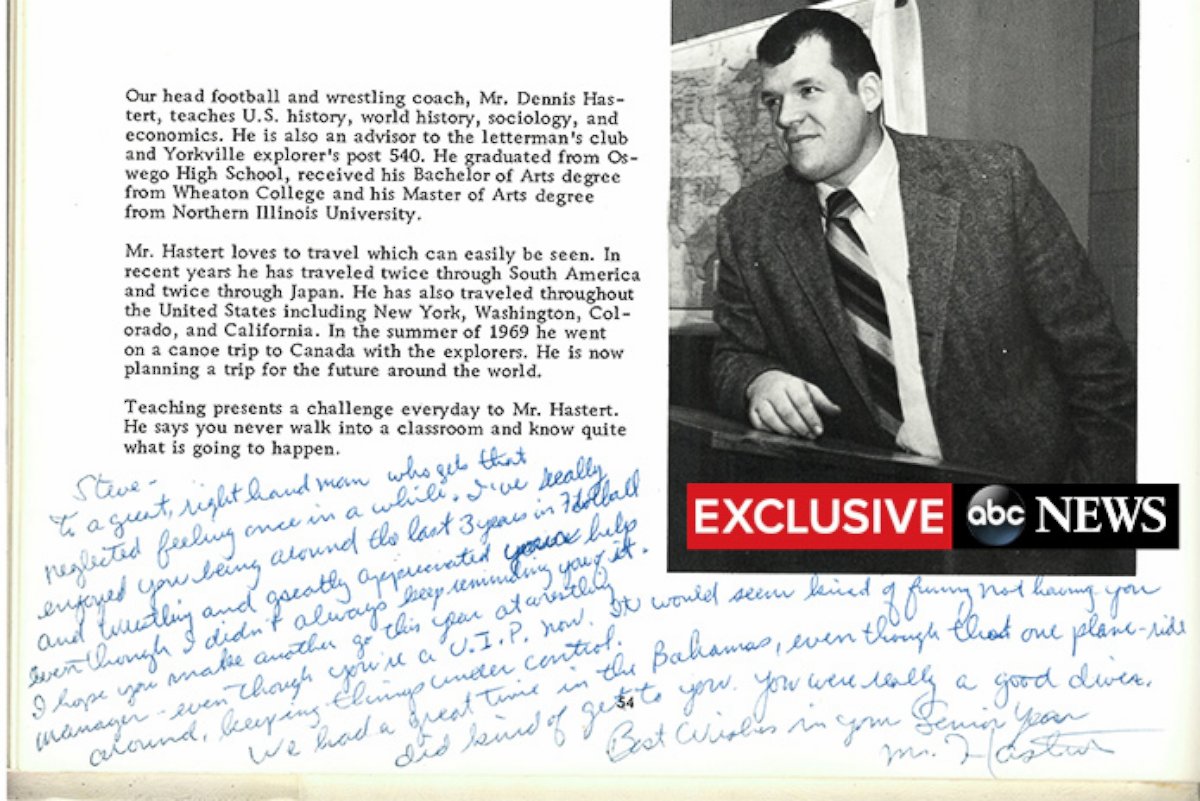 Jolene never asked for money from Hastert, but his sister believes that "Individual A" is familiar with what happened with her brother. She does not know who Individual A is, but she said she's thankful that Hastert's alleged misconduct is coming to light.
"I feel vindicated and that Steve's vindicated, that Mr. Hastert can't pull this wool over everybody's eyes," she said. "Finally the truth comes out."
Jolene said she wanted to speak publicly on behalf of her family about her brother's ordeal because she believes there may be other victims and she wanted them to know they're not alone, "that when they were kids, at that point in their life when they were going through this, it wasn't talked about like it is now."
"But now there's people that are going to believe them," Jolene said. "I just think it's really important that these kids get a chance to work through this because I think it's going to give them a lot of relief... Please, come forward."
After the interview with Jolene aired on "Good Morning America," a Yorkville man who said he was a former high school wrestler and friend of Steve's told The Chicago Sun-Times he doubted the allegations about Hastert and Steve. "Personally, unless Denny [Hastert] came to me and said, 'I did something bad,' I truly couldn't believe it, wouldn't believe it,'" 61-year-old Mike Thanepohn told the paper.
A friend of Steve's, who did not want to be identified, told NBC News Friday that, like Jolene, Steve also told him in 1974 that he had his first sexual encounter with Hastert when Steve was a student.
Hastert, now 73, is scheduled to make his first court appearance regarding the fraud charges next week. Hastert and his representatives have repeatedly declined to comment on the allegations, including to ABC News for this report.
The FBI declined to comment for this report.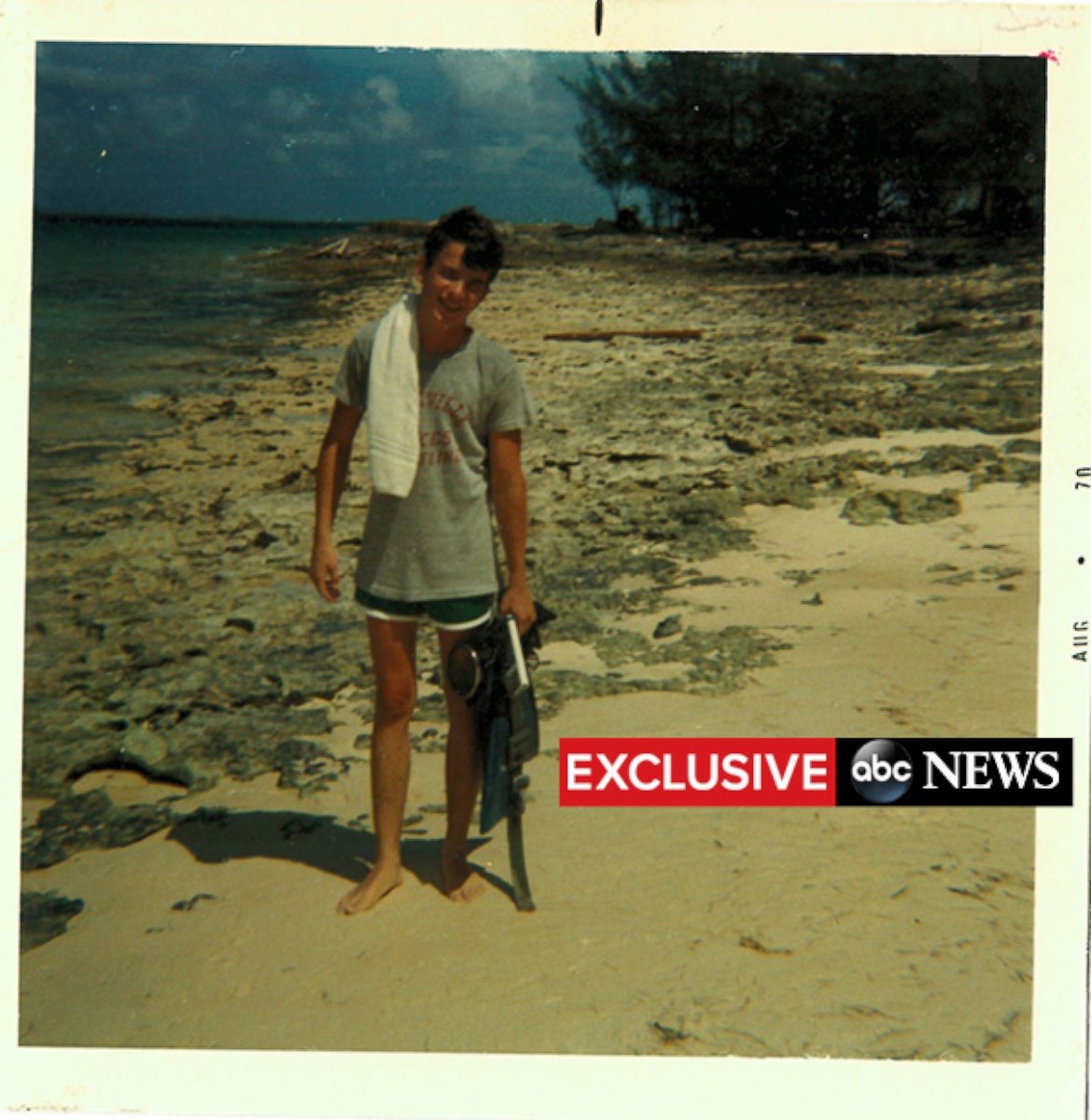 ABC News' Megan Chuchmach, Whitney Lloyd, Randy Kreider and Cho Park contributed to this report. John Capell is a freelance journalist based in the Northwest and frequent contributor to ABC News.