— -- One New Hampshire tattoo artist is leaving his own mark on the campaign trail and offering free "Trump Stamp" tattoos.
Bob Holmes, owner of The Clay Dragon Tattoo Parlor and Bob's Tattoo in Seabrook, New Hampshire, and his team began offering these tattoos, as a tongue-and-cheek play on the traditional "tramp stamp," last week and said they have had 27 happy customers so far.
Watch the full story as "Nightline" goes on the campaign trail TONIGHT at 12:35 a.m. ET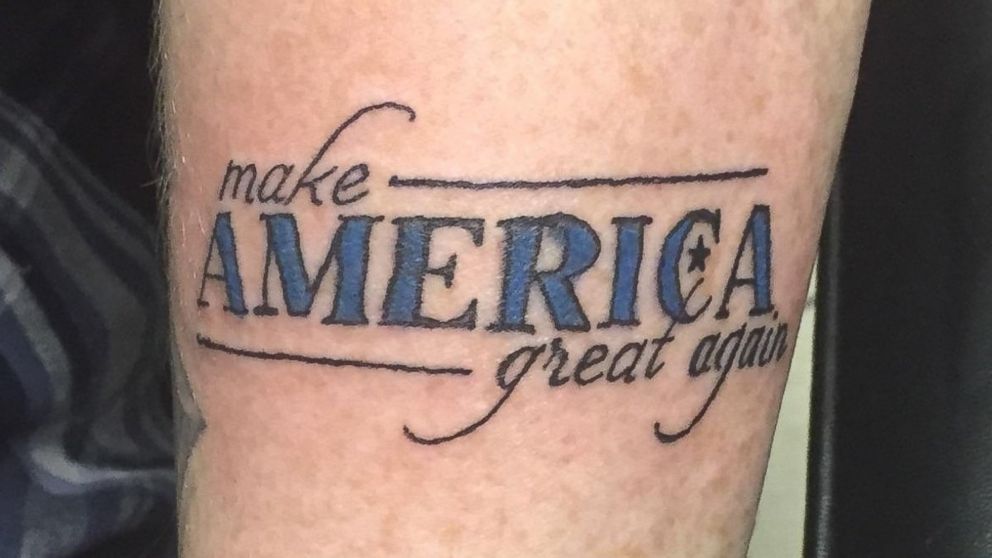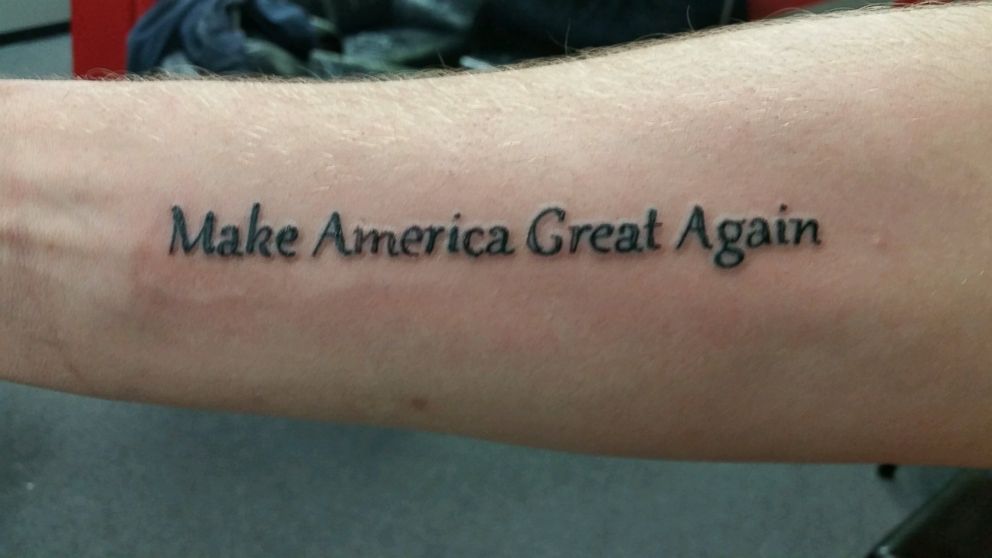 The tattoos range in style from Trump's slogan to his portrait, and while mastering "The Donald's" signature hairstyle isn't easy, Holmes and his team are up for the challenge, hoping someone will ask for a lower back tattoo so they can officially make a "Trump Stamp."
Depending on the size of the tattoo, the price can range from $125-$200 dollars, meaning Holmes and his team of artists have given away thousands of dollars all in the name of Donald Trump.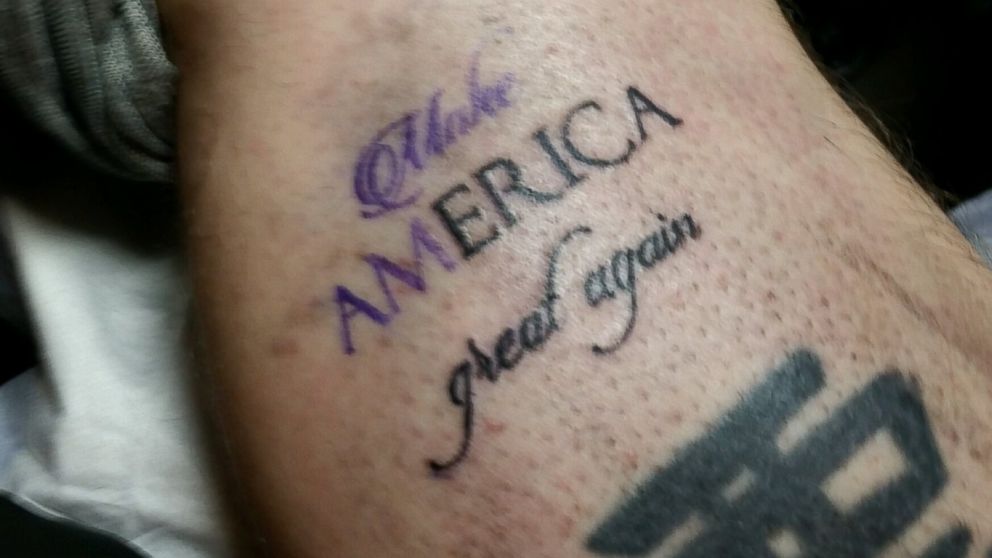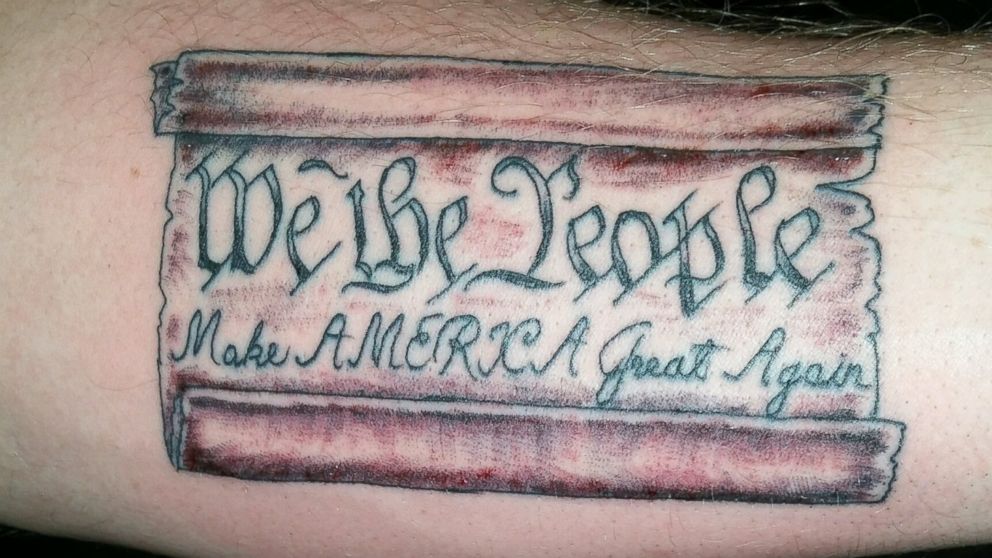 Holmes said he came up with the idea when a London-based newspaper asked if he had given anyone a tattoo of "The Donald," to which he offhandedly replied that he would "do it for free."
Currently every employee at The Dragon Tattoo Parlor and Bob's Tattoo is offering the Trump tattoos for free and when asked if that means they are all supporters, Holmes told ABC News, that only one employee is offering the ink solely in support of the shop, not "The Donald."
And if you're not interested in a "Trump Stamp," Aartistic Inc. in Vermont has started offering free tattoos of Bernie Sanders in response. Shop owner Tyre Duvernay told ABC News that he will even go the extra mile and cover any Donald Trump tattoo for free.