— -- The political world may have reached a fever pitch ahead of Vice President Joe Biden's decision as to whether to seek the White House in 2016. But for Biden, this is not new territory.
At 72, it may be the last time Biden will have to decide whether or not to run for president. But as a man who has spent the majority of his life in public service dreaming of one day occupying the Oval Office, it is a decision he has deliberated at least a handful of times before now.
Here's a look back at the two previous times that Biden did seek the White House and the other three other instances when he considered the prospect before deciding against it.
1980
The 1980 presidential contest was the first time Biden toyed with the idea of getting in the race.
In his memoir "Promises to Keep," Biden writes that he faced doubts about the prospect even as he had just begun to consider the idea. "I have no business making a run for president," Biden recalled thinking. "I was thirty seven-years old...Am I flying too close to the sun?"
Biden found encouragement on the topic from many of his close advisers, who came up with a plan for capturing nomination. But Biden recalled that his aide John Martilla ultimately "broke the spell" by challenging him to contemplate two questions.
"The questions you have to ask are why you're running for president and what will you do when you are president," Martilla said to Biden. "You shouldn't run until you know the answer to those questions."
The questions effectively put an end to Biden's deliberations for another four years, when he would again considered the idea in the lead-up to the 1984 cycle.
1984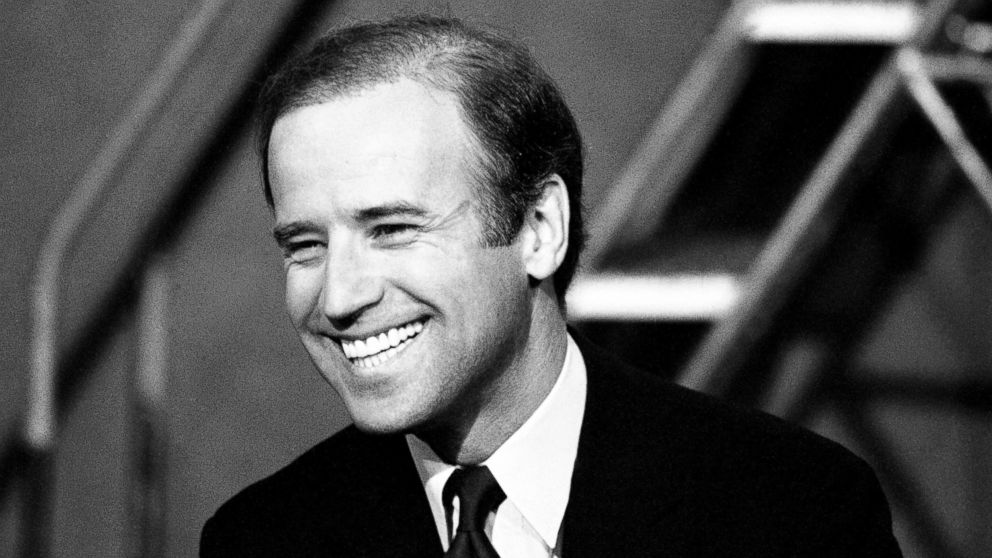 The same people who encouraged Biden to run in 1980, Biden wrote in his memoir, would again make their case for a presidential campaign in 1984.
With Biden's friend and political strategist Pat Caddell leading the charge, Biden kept his options on the table until the last possible moment before pulling the plug on the idea. He even signed the necessary filing papers to compete in New Hampshire, which he ultimately decided not to submit.
In the end, Biden wrote that he continued to struggle to answer "the big questions: Why run? To do what?"
But in four years time, Biden would put his presidential dreams to the test in earnest.
1988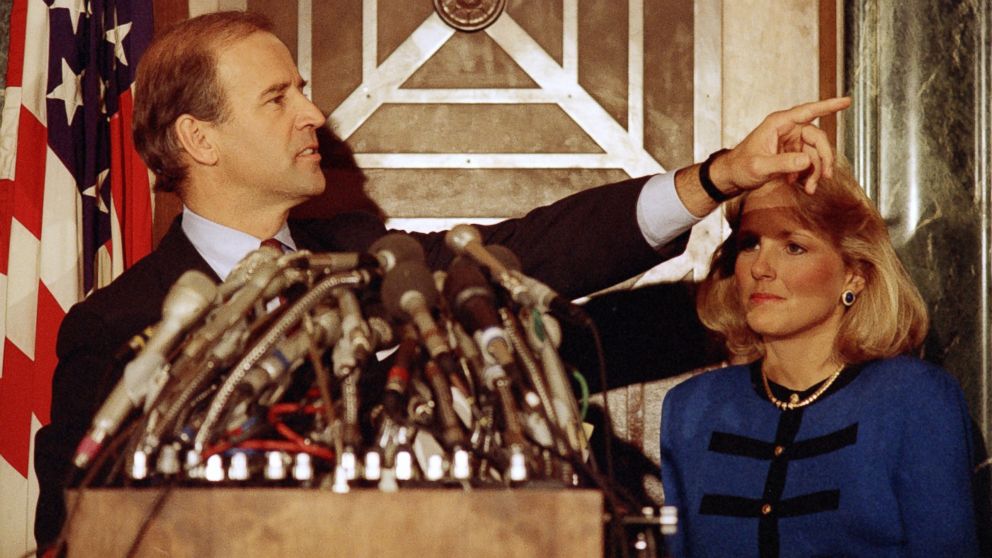 As 1988 approached, an election year that promised to be free of incumbents, Biden decided to lay the groundwork for a campaign. But as he did so, Biden revealed in his memoir, it was with lingering doubts and the two big questions still looming in the back of his mind.
Lured by early signs of success, after traveling to early voting states and giving speeches to test the waters, Biden said he was invigorated by the response he received and made a miscalculation.
"I started looking at the race through the wrong prism," Biden wrote. "I looked around, judged myself against the other potential candidates for the nomination, and by the beginning of 1987 I decided I could beat them."
As the date to announce drew near, Biden would privately confide to his wife that he wanted to pull the plug on a run. But it was too late, his wife told him.
"You have to do this now. You have too many people's lives on hold," Biden recalled Jill telling him in his book.
Biden launched his campaign in June 1987 as a fresh face in the party with strong oratory skills and a fighting chance at capturing the nomination.
But for all its early promise, Biden's campaign came to an end just three months after it got off the ground, following a series of damaging news reports revolving around allegations of plagiarism.
His campaign first began to unravel after the rival campaign of Democratic candidate, and eventual nominee, Massachusetts Gov. Michael Dukakis distributed a video of a speech in which Biden quoted several phrases from British Labor party leader Neil Kinnock without attribution. Biden would later write in his memoir that it was a "slip in the standard attribution," that he normally gave Kinnock credit when he quoted him, and that he should have corrected his own error soon after it was made.
The story went into a tailspin as additional revelations surfaced suggesting a pattern of plagiarism in Biden's past, including an incident in law school when he was accused of plagiarizing several pages of a paper that lacked proper citation. Biden defended the law school incident, saying it wasn't a "malevolent" error and that he misunderstood how to cite sources in his early law school career.
Having lost control of the narrative of his candidacy, Biden withdrew from the race in September of 1987 and focused his efforts on his role as the chair of the Senate Judiciary Committee, which was in the process of considering the nomination of a new Supreme Court justice at the time.
2004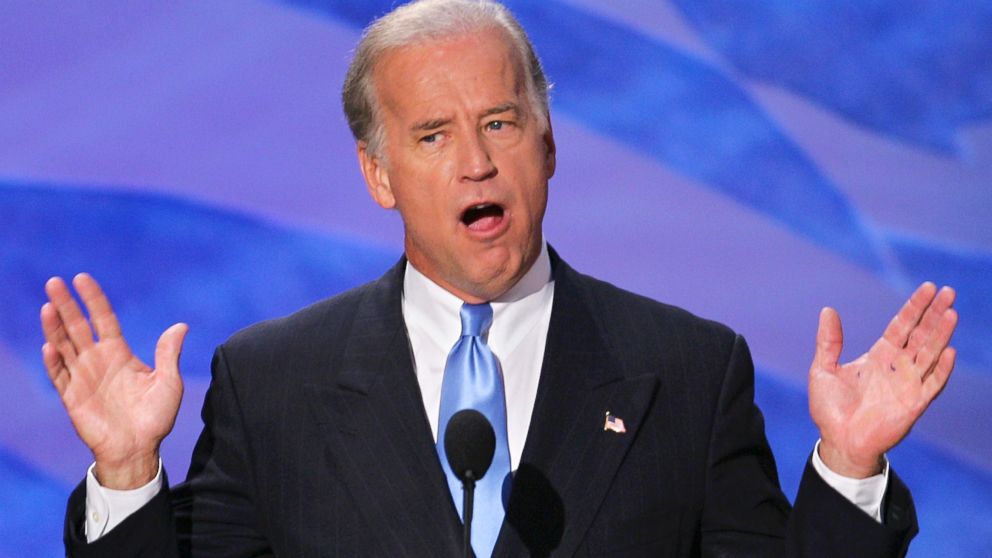 In 2004, though John Kerry was widely considered to be the Democratic front-runner as the cycle heated up, Biden again considered entering the race. But by August of 2003, he decided against the prospect, saying that his late entry into the race would have been "too much of a long shot."
"At this late date, everything would have to fall perfectly into place and I would have to put on hold what influence I have in the United States Senate in pursuit of what is now too much of a long shot," Biden said.
But almost as soon as Kerry's defeat was sealed in the 2004 election, Biden was already looking ahead to 2008.
2008
Even before Biden dared to broach the subject with his wife and family, his family beat him to the punch in encouraging a White House bid.
Days before Christmas 2004, Biden recounts in his memoir that his family convened a meeting, not revealing to Biden what the subject would be.
When he stepped in to the family meeting, thinking at the time that it had been called to nip a future presidential campaign in the bud, Biden was surprised to discover that just the opposite was true and that his longtime friend and adviser Ted Kaufman was also present for the family announcement.
"We think you can unite the country," she went on to say, in explaining the family's reasoning.
"We think you're the best person to pull the country together."
And run he would.
But on the same day that Biden launched his campaign in January of 2007, he spent much of the day trying to clear up a gaffe, after he described then-rival Obama as the "first mainstream African-American who is articulate and bright and clean and a nice-looking guy" during an interview with the New York Observer.
After the early stumble, Biden's campaign never managed to gain major momentum. After finishing in fifth place in the first-in-the-nation Iowa caucuses in January of 2008, Biden pulled out from the contest. He would go on to rejoin the race seven months later as Obama's running mate.