Vice President Kamala Harris spoke to ABC's "Good Morning America" on Wednesday morning to react to President Joe Biden first State of the Union address to a divided Congress.
Despite Republican heckling, Harris said she thought Biden did a "great job" at pointing out bipartisan wins in the past two years, such as the Bipartisan Infrastructure Law and the Bipartisan Safer Communities Act.
"I think there's a bit of what happens in that room, sadly, that it's about theatrics -- but when you talk about the substantive work, we've seen some success in terms of bipartisan work," Harris said. "So the president, it's his nature and it's his commitment to the American people to work across the aisle. That's not going to stop even if some people are cynical about it," she added.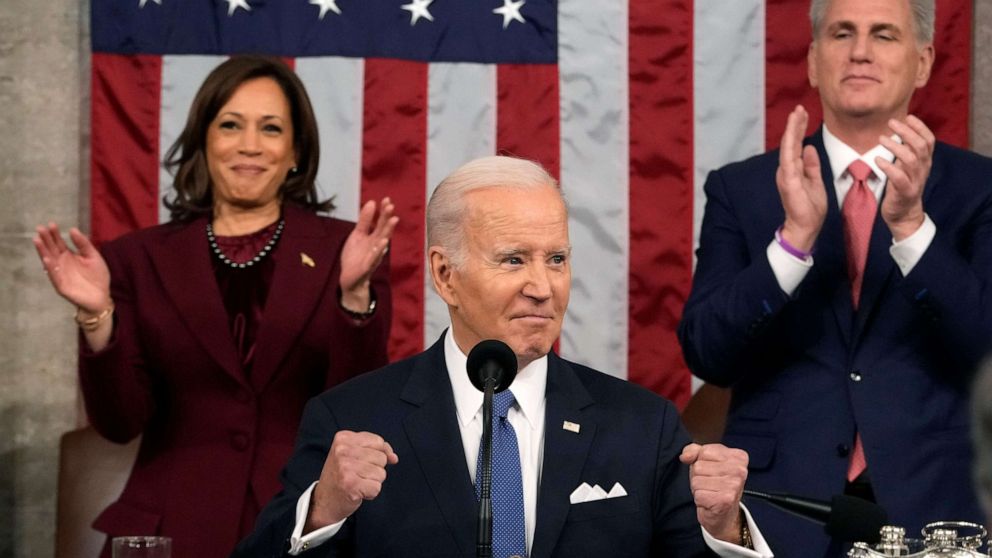 GMA co-anchor George Stephanopoulos asked Harris what she makes then of a new ABC News/Washington Post poll showing just 36% of Americans think Biden has accomplished a great deal or good amount as president; 62% say he's accomplished not very much or nothing at all.
"There's no question, and, again, the president spoke about this, and it's on his mind every day, people are still hurting in America," she said. "As he started his presentation last night, talking about the fact that we've come out of an historic pandemic, the economic crisis that resulted, supply chain crisis that resulted."
"So, yeah, we still have work to do," she continued. "A lot of good work has happened but more work needs to be done. There's no doubt about that."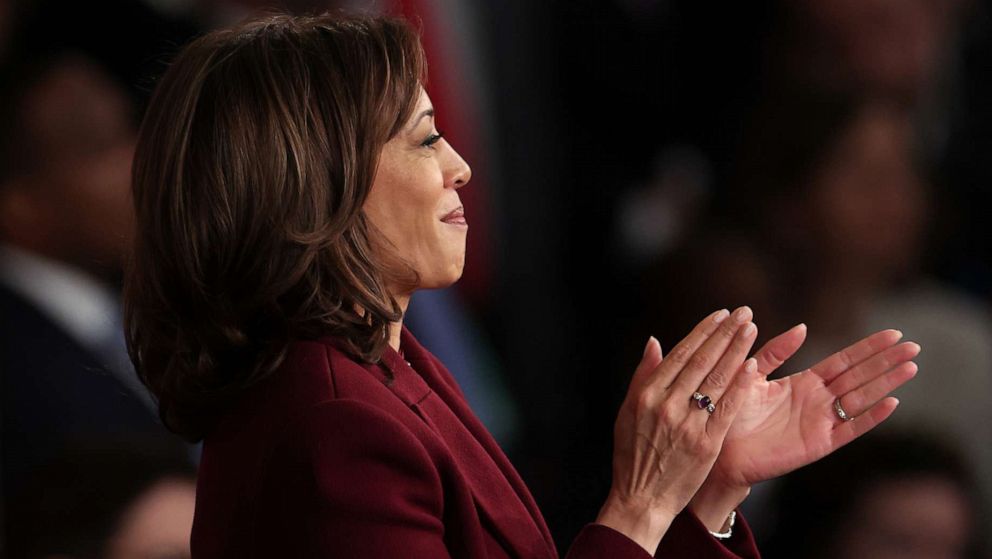 Asked about Arkansas Gov. Sarah Huckabee Sanders delivering the Republican response, Harris said she didn't watch but defended Biden's age being twice that of the youngest governor in the nation.
"I think that age is more than a chronological fact, to be very frank with you," Harris said.
"What he has achieved in this presidency only two years is historic, in terms of the investment in infrastructure. We're going to remove lead from the pipes of America within the next nine years ... We're going to lay and make sure people have broadband across our country where we saw families that were driving up to the McDonald's to have access to the public Wi-Fi and what that did in terms of creating educational gaps for people who should have full capacity," she said.
"I think what people want to know is what have you done and when you look at what President Biden has achieved, what our administration has achieved, not to mention foreign policy, something you care deeply about and have worked on, I think you will see that we have a very bold and vibrant president in Joe Biden," Harris said.