Hillary Clinton Pokes Fun at Email Scandal During Wing Ding Dinner in Iowa
"I love it [Snapchat]. I love it. Those messages disappear all by themselves."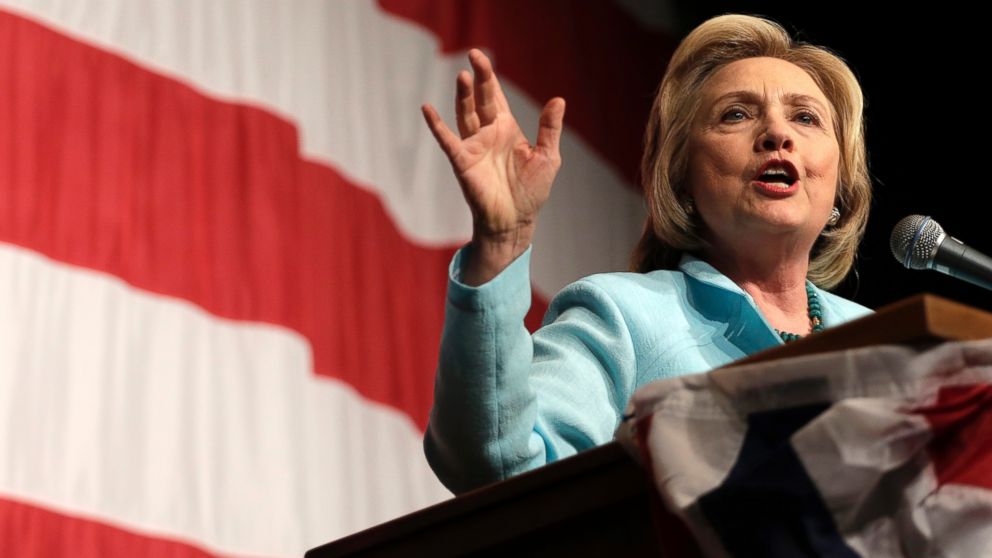 — -- Democratic presidential candidate Hillary Clinton poked fun at her use of a private email server during her time as secretary of state while at a dinner in Iowa Friday.
"You may have seen that I recently launched a Snapchat account," she said at the Iowa Democratic Party's Wing Ding Dinner. "I love it. I love it. Those messages disappear all by themselves."
Clinton made the remarks to a packed room of 2,100 at the Surf Ballroom in Clear Lake, Iowa, as she and four of her rivals for the Democratic nomination appeared. Her remarks came amid a federal investigation into the use of the private server and whether classified information was emailed from her private account.
Clinton has maintained that she never used her private account for emails containing classified information.
Clinton also offered a fiery defense against Republican attacks that she compromised national security by using a private server. She said Republican criticism over her email use and her handling of the Benghazi attack in 2012 was rooted in political posturing, not concern over national security.
"It's not about Benghazi. You know what? It's not about emails or servers either," she said. "It's about politics."
Earlier this week, Clinton turned over her private email server to the Department of Justice. She said Friday she has also offered to answer questions before Congress.
"But here's what I won't do: I won't get down in the mud with them [Republicans]," she said. "I won't play politics with national security."
Clinton was willing to play politics when talking about Donald Trump and the rest of the GOP field. She said the other candidates were much like Trump -- "just without the pizzazz or hair."
The two may cross paths today when both attend the Iowa State Fair.