As former Trump campaign chairman Paul Manafort arrives at a federal courthouse later today for a hearing to dismiss his case, as well as to suppress evidence seized by federal agents, one thing will not change -- the ankle bracelet he has been wearing since he was indicted in late October as part of a strict, court-imposed home confinement.
The 69-year-old Manafort has repeatedly -- unsuccessfully -- sought to provide the court with enough property, cash and other assets to meet the $10 million bail amount set by federal Judge Amy Berman Jackson in his case involving felony charges of money laundering, false statements, conspiracy and failure to register as a foreign agent.
Each time, the judge has rejected his proposals, as the case against him centers largely around his complex finances and alleged bank fraud related to a mortgage on one of his properties he sought to offer as partial backing for his bail. The bank fraud charges are now included in a separate indictment in a federal court in Virginia.
Jackson has expressed irritation in multiple proceedings, particularly on the issue of bail, as lawyers for each side have fought over the real, unencumbered value of Manafort's many properties.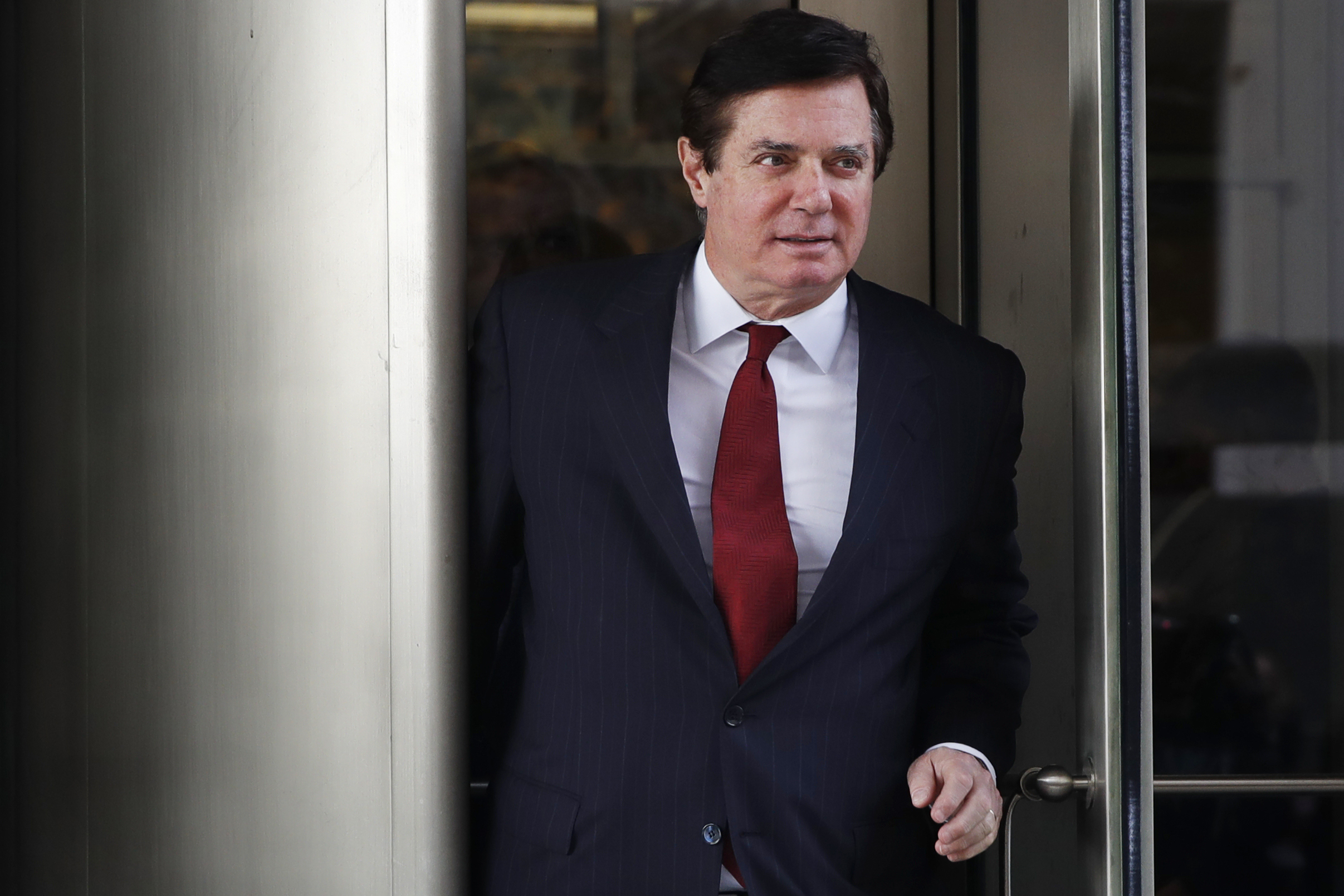 The twists and turns of this bail saga have included odd movie references -- no Manafort isn't a "Jason Bourne" figure, though he has multiple passports, his lawyer has argued -- the real estate website Zillow, and a healthy dose of sarcasm and frustration.
At one point in his nearly six-month-long quest to shed his GPS ankle device and other restrictions, like on his travel, Manafort had his physician write a letter to the judge pleading for leniency, saying the defendant's health was at stake, according to the judge.
"While he's subject to home confinement, he's not confined to his couch, and I believe he has plenty of opportunity to exercise," the judge sarcastically said in a January status hearing.
Manafort's permanent residence, he has said, is in tony Palm Beach Gardens, Florida.
In a February proceeding, the judge blasted Manafort attorney Kevin Downing for trying to offer a home value printed off Zillow.
"Zillow is actually considered to be pretty accurate, Your Honor," said Downing, a former Justice Department lawyer.
Jackson shot back, "If you had to sell it tomorrow or insure it tomorrow or refinance it tomorrow, you would get an appraisal. You wouldn't print out a page from Zillow."
The judge has repeatedly rejected a number of properties the veteran political strategist has offered to back his $10 million bail, most recently last week refusing to accept his condo in Alexandria, Virginia, as it's already being used to back yet another home's mortgage, and his flat in New York City, which is part of the tax and bank fraud case in Virginia.
Neither property would be unencumbered to back his bond, the judge said, should the court decide to revoke bail and seize his properties.
Complicating the Manafort financial picture could also be the fact that prosecutors, who are part of special counsel Robert Mueller's team investigating possible collusion between the Trump campaign and Russia during the 2016 campaign, seized accounts at three different banks, according to recently revealed court documents filed by Mueller's team after Manafort's attorneys complained that the government was not being forthcoming about warrants it had obtained against their client.
No charges against Manafort so far have included his time or work on the Trump campaign.
The public should learn more about Manafort's bail soon, as both sides in the case agreed this week to have the transcripts of two private discussions with the judge released with limited redactions concerning personal information. One proceeding in February was entirely about Manafort's bail.
Manafort's jury trial before Jackson is set to begin Sept. 17; his trial in a federal court in Virginia is on track to start in just three months. Manafort could potentially spend the rest of his life in prison if convicted in either case. He has pleaded not guilty to all charges.
But there are signs that the veteran lobbyists could finally have his bail conditions relaxed. While she denied his latest request, the judge offered a virtual asset road map in which the court highlighted a list of five specific residences owned by the defendant it would accept, along with a combination of cash and marketable securities.
It was as if the judge wanted to write the bail package herself, and at this rate, perhaps it would be faster if she did.