Troy Price, chair of the Iowa Democratic Party, submitted his resignation letter on Wednesday, following the backlash that ensued when results of the Iowa caucuses were delayed last week due to "coding issues" with the state's new reporting app.
Following the confusion of the caucuses, Price said he was taking full responsibility.
"The fact is that Democrats deserved better than what happened on caucus night. As chair of this party, I am deeply sorry for what happened and bear the responsibility for any failures on behalf of the Iowa Democratic Party," Price said in his resignation letter.
He added, "While it is my desire to stay in this role and see this process through to completion, I do believe it is time for the Iowa Democratic Party to begin looking forward, and my presence in my current role makes that more difficult."
Elected as chair in 2017, Price was the first openly gay chair of a major Iowa political party and was named one of the Des Moines Register's "50 Most-Wanted Democrats" last year. This was the first presidential caucus Price ran as chair, but he isn't new to Iowa politics; he was former President Barack Obama's Iowa political director in 2012 and a senior adviser on Hillary Clinton's 2016 campaign.
For years, elected officials, pundits and voters across the nation have questioned Iowa's status as the election season's first nominating contest because of the caucuses' lack of transparency and complicated rules. Many critics, including former Democratic presidential candidate Julian Castro, have also cited Iowa's the lack of diversity as a prohibitive factor.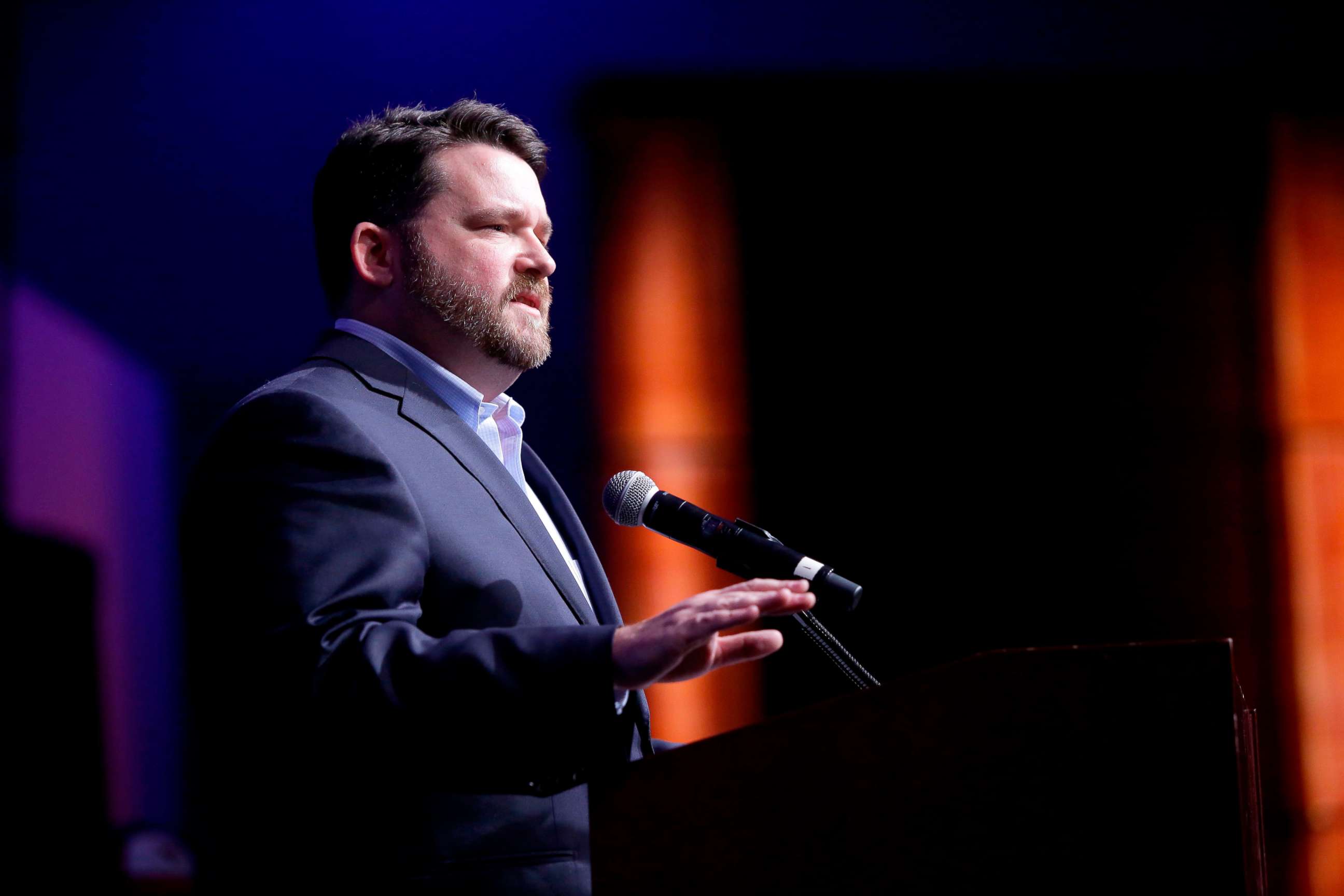 Responding to mounting pressure to modernize the process, the Iowa Democratic Party initially proposed using virtual caucuses, but that was nixed by the Democratic National Committee in August 2019.
The party then turned to using a reporting app and satellite caucuses and implemented two fail safes: a hotline and paper "ballots," called presidential preference cards. However, when the app failed on caucus night, precinct chairs weren't able to get through on the hotline and satellite caucus delegates can be awarded two different ways depending on how you interpret the Delegate Selection Plan, which matters greatly because the race is so close.
As the public face of the 2020 Iowa caucuses chaos, Price never played the blame game. Even after Democratic National Committee Chair Tom Perez criticized the caucuses, telling CNN, "I'm mad as hell," the most-critical thing Price said was, "I was very disappointed by the chairman's comments."
The Pete Buttigieg and Bernie Sanders campaigns have requested a partial recanvass of the caucus results. The Buttigieg campaign requested recanvasses for 57 precincts and all 60 in-state satellite caucuses and Sanders' campaign asked for 25 precincts, two in-state satellite caucuses and one out-of-state satellite caucus to be recanvassed.
Price's resignation is effective immediately following the election of an interim chair on Feb. 15 and the recanvasses are scheduled to start on Feb. 16.