Jeff Sessions: Everything you need to know about the former attorney general
Sessions resigned at the request of Trump.
— -- Attorney General Jeff Sessions resigned at the request of President Donald Trump on Wednesday.
Sessions was frequently in the spotlight throughout the turbulent first several months of Donald Trump's presidency, from a hotly contested confirmation hearing to his recusal from the Russia investigation in March 2017.
His resignation was announced one day after the 2018 midterm elections.
Here's everything you need to know about Sessions:
Name: Jefferson Beauregard Sessions III
Age: 70 (born Dec. 24, 1946)
Hometown: Selma, Alabama, which had a notable role in the civil rights movement. Earlier this year, Sessions reflected on the historic nature of his birthplace. "Certainly I feel like I should have stepped forward more," he said, reflecting on the civil rights struggle.
Family: He has three children and six grandchildren. He was born to Abbie and Jefferson Beauregard Sessions. His father owned a general store in Hybart, Alabama, and a farm equipment dealership.
What he used to do:
Sessions was a senator from Alabama was first elected in 1996 and served as a member of the Senate Judiciary Committee. From 1975 to 1977 he was an assistant U.S. attorney for the Southern District of Alabama and from 1981 to 1993 was the U.S. attorney for the district. In 1994 he was elected Alabama's 44th attorney general.
He supported President George W. Bush's 2001 and 2003 tax cut packages, the war in Iraq and a proposed constitutional amendment to ban same-sex marriage. He has opposed most major Democratic legislation, including the stimulus bill, the Affordable Care Act and the repeal of "don't ask, don't tell."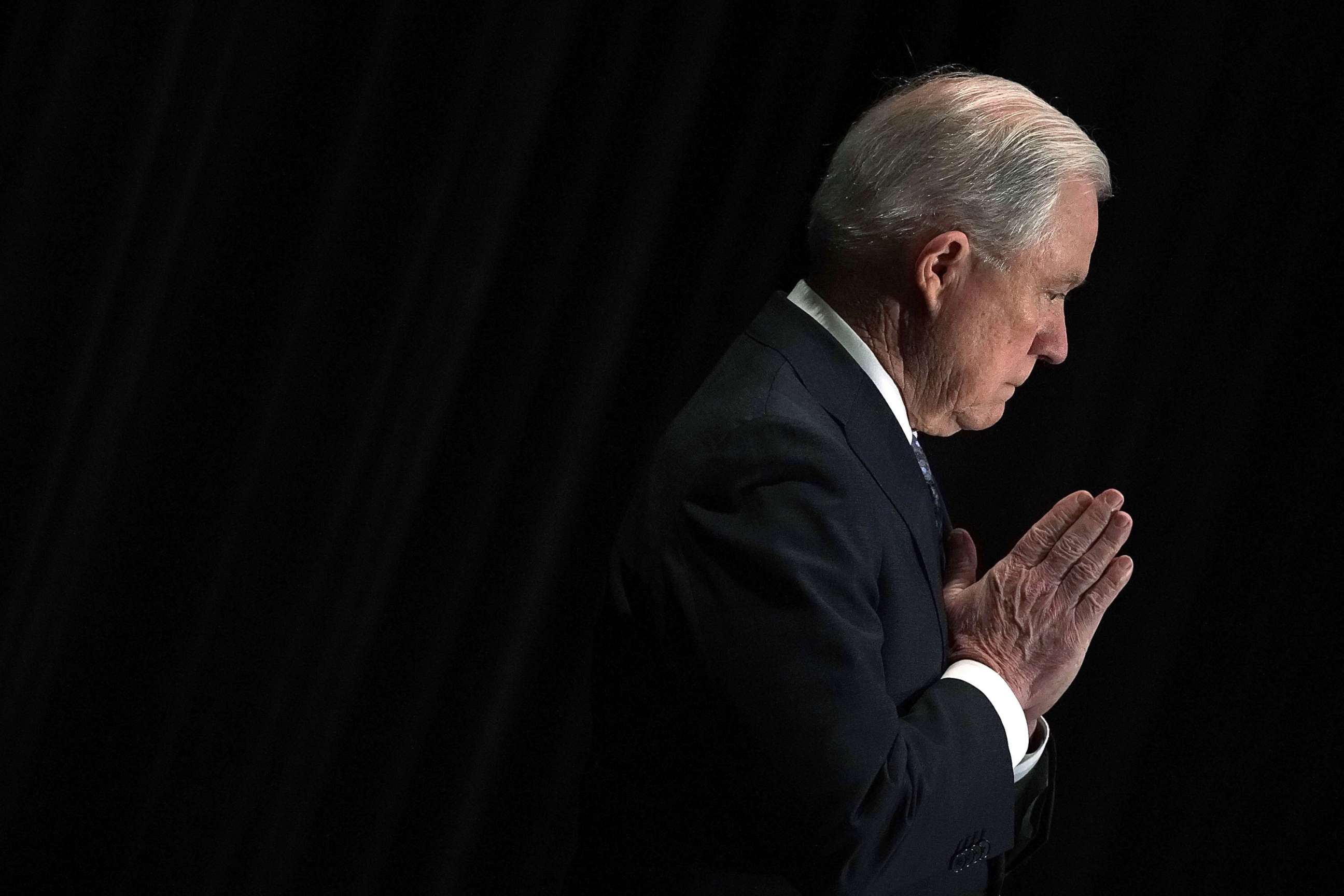 In August 2016, he told CNN's Alisyn Camerota he thinks the Clinton Foundation should be fully investigated because he thinks Hillary Clinton used her position as secretary of state to garner funds for the foundation. During his Senate hearing last month, he vowed that if he's confirmed as attorney general, he will recuse himself from any matters related to her.
What you might not know about him:
He was ranked by The National Journal in 2007 as the fifth-most-conservative U.S. senator.
He worked as a lawyer in Russellville and Mobile, where he still lives. He was a captain for the Army Reserve in the 1970s.
As an Eagle Scout, Sessions was awarded the Distinguished Eagle Scout Award. The Scouts' motto, "Be prepared," is on his desk in his Senate office.
Key life and career moments:
Sessions earned a B.A. from Huntingdon College in Montgomery in 1969 and a J.D. from the University of Alabama School of Law in 1973.
He was one of only three senators to vote against additional funding for the Veterans Affairs medical system. He opposed the bill because of cost concerns and indicated that Congress should instead focus on "reforms and solutions that improve the quality of service and the effectiveness that is delivered."
He has taken a strong stance against any immigration reform and believes in the need for a stronger controls on the border with Mexico.
He is anti-abortion, is a major opponent of same-sex marriage and is known for the Victims of Child Abuse Act Reauthorization Act, which would reauthorize funding through 2018 to help victims of child abuse. Sessions said, "There is no higher duty than protecting our nation's children."
About his 1986 confirmation hearing:
In 1986, Ronald Reagan nominated Sessions to be a judge for the U.S. District Court for the Southern District of Alabama.
He was not confirmed. The Senate Judiciary Committee voted 10-8 against recommending Sessions to the whole Senate.
Four lawyers who had worked with Sessions said he had made racist comments. One said he had called the NAACP "un-American" and "communist-inspired." Another said Sessions had called him "boy" and told him to be "careful what you say to white folks." Sessions denied the allegations.
One lawyer said Sessions told him he thought the KKK was "OK until I found out they smoked pot." Sessions said the comment was a joke but apologized.
In his Senate confirmation hearings last month, Sessions said, "This caricature of me in 1986 was not correct. I conducted myself honorably and properly at that time ... I did not harbor the animosities ... that I was accused of. I did not."
About his 2017 confirmation hearing:
Jeff Sessions was sworn in at the White House in early February as the U.S. attorney general.
The Senate approved Trump's nominee by a largely party-line vote of 52-47. One Democrat, Sen. Joe Manchin of West Virginia, joined Republicans in confirming Sessions.
Sessions' nomination as the head of the Department of Justice drew significant criticism from Democrats and civil rights groups. Critics cited concerns about past allegations of racism, his record on civil rights and immigration and his 1986 hearing during his highly contentious confirmation hearings in January.
His relationship with Trump:
Sessions was the first sitting senator to endorse then–presidential candidate Trump, in February 2016, before Super Tuesday and the Alabama primary.
"I told Donald Trump this isn't a campaign. This is a movement," Sessions said at a rally in Madison, Alabama. Sessions said that "we don't get everything we want" in a candidate but that "at this time, in my best judgment, at this time in America's history, we need to make America great again."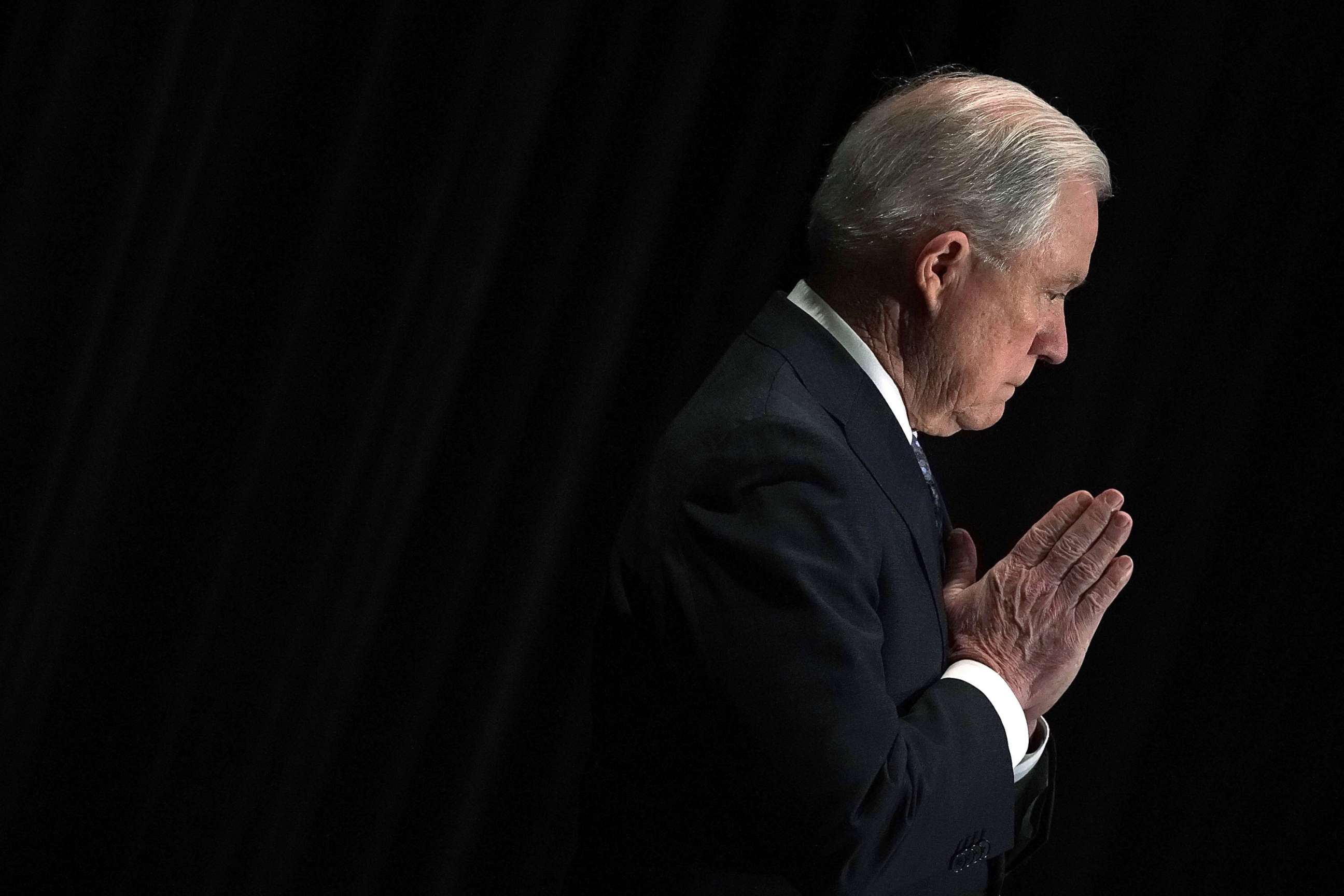 Trump named Sessions the head of his national security advisory council during the campaign, and shortly after winning the presidency in November, nominated him to be attorney general.
Though Trump said he had confidence in Sessions just days before he recused himself from the Russia investigation, he criticized the department in June over changes to his travel ban, blaming the department for the "watering down" of the revised version.
The relationship between the two men is said to have deteriorated since Sessions' recusal and ABC News learned on June 6 that Sessions recently offered to resign.
His involvement in the Russia investigation:
Sessions attended a foreign policy address given by Trump at the Mayflower Hotel in Washington, D.C. in April 2016 during the campaign. Russian Ambassador Sergey Kislyak was also at the address, but the Justice Department has denied that Sessions spoke privately with the Ambassador that day.
Sessions did, however, meet with Kislyak on two separate occasions in 2016 -- once in July and once in September -- which the Department of Justice later categorized as routine meetings for Sessions in his role as a senator.
During his confirmation hearing in January 2017, Sessions told Sen. Al Franken, D-Minnesota, that he "did not have communications with the Russians." When it became public that he had met with Kislyak, he said the meetings were a part of his duties as a senator and not related to the campaign.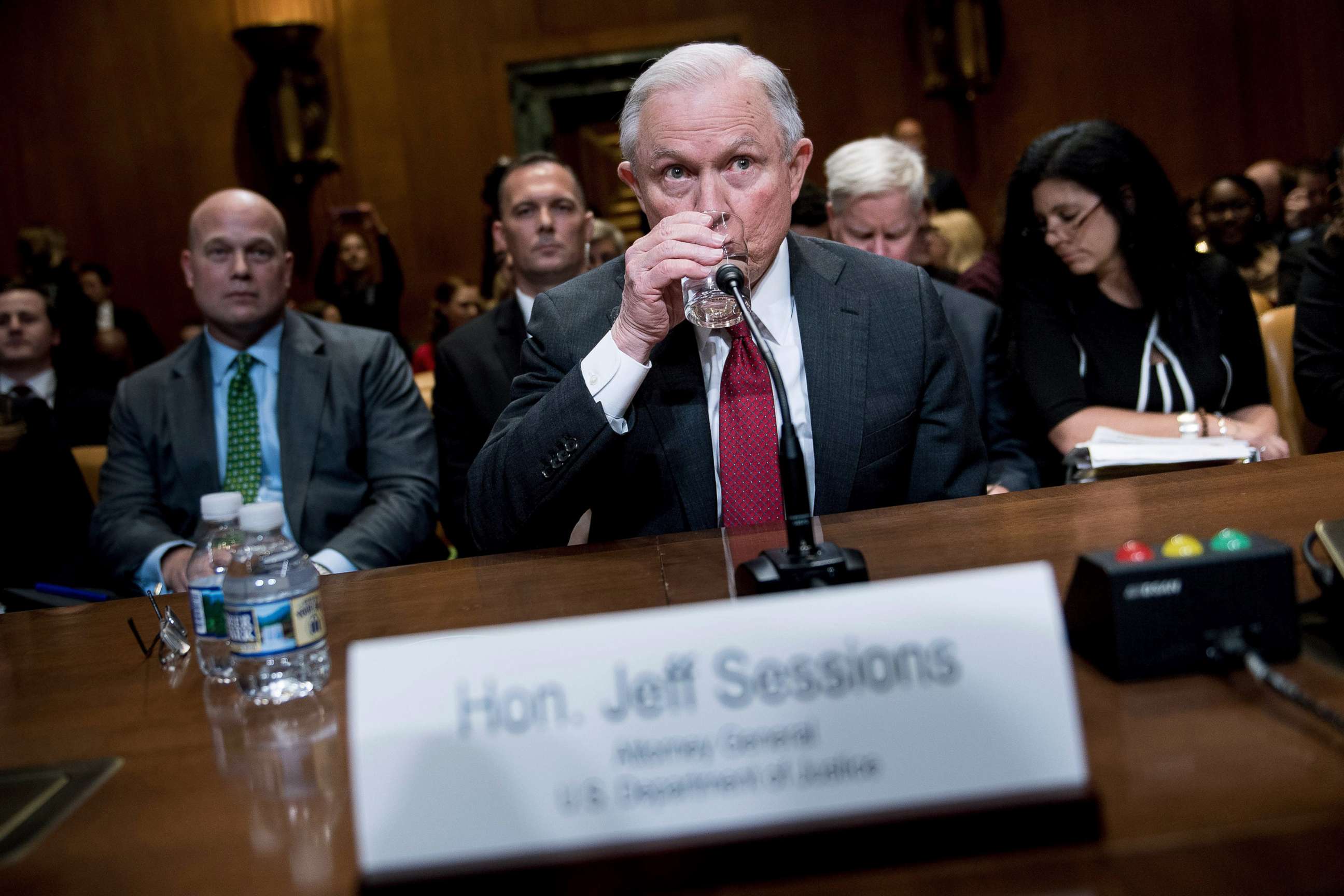 After pressure mounted over his meetings with Kislyak, Sessions recused himself from any ongoing or future investigations into matters related to the presidential election.
"Let me be clear: I never had meetings with Russian operatives or Russian intermediaries about the Trump campaign," said Sessions to reporters in early March. "And the idea that I was part of a continuing exchange of information during the campaign between Trump surrogates and intermediaries to the Russian government are false."
When former FBI Director James Comey testified before the Senate Intelligence Committee in June, he told the committee that the FBI had information in February that would have made it "problematic" for Sessions to continue leading the investigation into Russian influence over the 2016 election.
His resignation
Sessions announced he was resigning in an undated letter to the president.
"At your request, I am submitting my resignation," he wrote to Trump.
"Since the day I was honored to be sworn in as Attorney General of the United States, I came to work at the Department of Jusitce every day determined to do my duty and serve my country," Sessions wrote. "I have done so to the best of my ability, working to support the fundamental legal processes that are the foundation of justice."
Trump tweeted that Sessions' chief of staff, Matthew G. Whitaker, would serve as acting attorney general.
Bloomberg News on Aug. 30.