What to know about Jim Jordan's role in Jan. 6
Democrats call the GOP firebrand running for speaker an "insurrectionist."
Rep. Jim Jordan is now front and center of House Republicans' chaotic effort to elect a new House speaker after the historic ouster of Kevin McCarthy and it's called new attention to what critics say were his efforts overturn the 2020 election.
Jordan, the chairman of the House Judiciary Committee and a staunch ally of former President Donald Trump, won the party's nomination last week only after House Majority Leader Steve Scalise dropped out of the running.
Jordan could be put to the test on the House floor as soon as Tuesday, though on Monday still faced an uphill climb for the 217 votes he will need to win the gavel.
His rise from House Freedom Caucus founder to a national figure is marked, in part, by his behavior in the aftermath of the 2020 election and leading up to the Jan. 6, 2021, attack on the U.S. Capitol.
Jordan was one of the 147 Republicans to vote to reject the 2020 election results in Pennsylvania and Arizona.
House Democrats, who all voted to topple McCarthy, have pointed to Jordan's actions as proof he is unsuitable for the job.
"At every single turn, Jim Jordan has prioritized politics, power, fear, division and hate over the American people," Democratic Whip Katherine Clark said last week.
Clark added, "Every Republican who casts their vote for him is siding with an insurrectionist against our democracy."
Also blasting Jordan is former Rep. Liz Cheney, once the No. 2 House Republican whose role as vice chair of the House Jan. 6 Committee made her a GOP outcast and effectively ended her career in Congress.
"Jim Jordan was involved in Trump's conspiracy to steal the election and seize power; he urged that Pence refuse to count lawful electoral votes," Cheney wrote on X, formerly known as Twitter. "If [Republicans] nominate Jordan to be Speaker, they will be abandoning the Constitution. They'll lose the House majority and they'll deserve to."
Meanwhile, he has the backing of Trump and even former Vice President Mike Pence -- who told CNN that while they have a "difference of opinion" when it comes to Jan. 6, he believed Jordan would "lead with integrity."
What we know about his role surrounding Jan. 6
Jordan was one prominent figure in the House Jan. 6 Committee's final report, which was the product of more than a year of investigation. His name was mentioned in the document more than a dozen times.
According to the panel, Jordan was a "significant player" in Trump's attempts to overturn his election loss to Joe Biden.
He huddled with White House staffers and other Trump allies like Rudy Giuliani numerous times to discuss "strategies for challenging the election, chief among them claims that the election had been tainted by fraud," the committee said, and was involved in conversations about Pence's role specifically as early as November 2020.
Four days before Jan. 6, the committee said Jordan led a call with Trump and others to talk about possible ways to delay the congressional certification of the Electoral College votes. That call also included discussion about social media posts to encourage Trump supporters to come to the Capitol that day.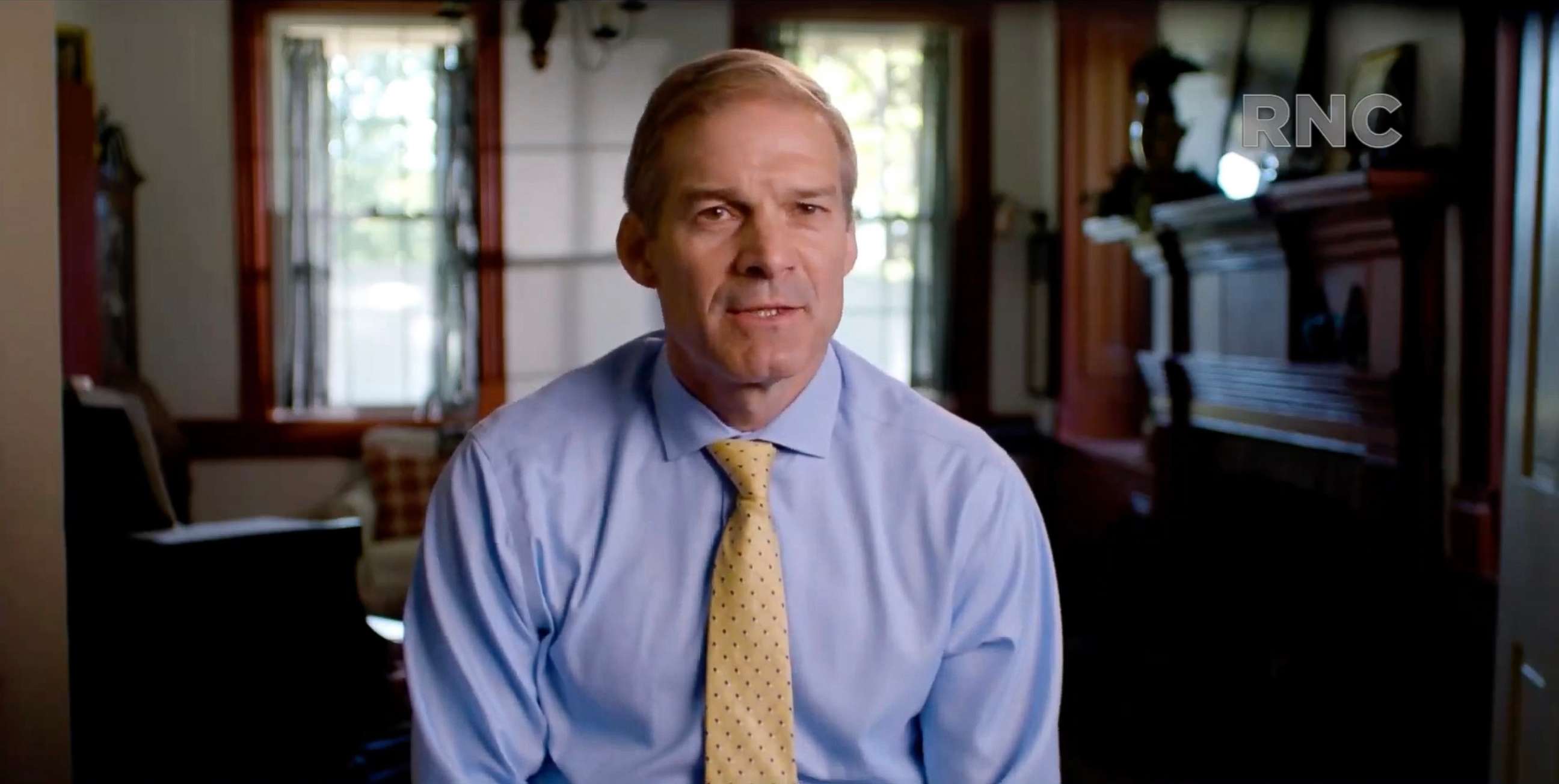 Then, the day before Jan. 6, Jordan texted then-White House chief of staff Mark Meadows to pass along advice that Pence should "call out all the electoral votes that he believes are unconstitutional as no electoral votes at all."
Jordan also spoke with Trump "at least twice" on Jan. 6, the committee said -- though it noted that he's given inconsistent comments about when they spoke and what exactly they discussed. ABC News had reported that Jordan and Trump spoke in a 10-minute call that morning before the riots unfolded.
Jordan repeatedly attacked the committee's integrity, calling it a partisan witch hunt, and refused to comply with a subpoena -- an action that resulted in lawmakers referring him and a handful of other Republican members of Congress to the House Ethics Committee.
ABC News' Benjamin Siegel and Lauren Peller contributed to this report.