House Speaker Kevin McCarthy is standing by his decision to grant Fox News host Tucker Carlson access to the raw security footage from the Jan. 6 attack on the Capitol, telling reporters on Tuesday night that he has no regrets but repeatedly refusing to answer questions about what Carlson said on his show.
"Each person can come up with their own conclusion," McCarthy said about what Carlson aired Monday night, which quickly drew rebuke from Senate Republican leader Mitch McConnell, top Democrats and the U.S. Capitol Police chief, among others.
ABC News Senior Congressional Correspondent Rachel Scott asked McCarthy, who had previously declined to answer questions on Tuesday, whether he had any concerns about what Carlson presented, pointing to an internal memo from Chief Tom Manger to Capitol Police officers where Manger described Carlson's coverage as "cherry picked," "misleading" and "offensive."
"I didn't see what was aired," McCarthy said, insisting that he gave Carlson -- and no other media outlet -- access to the tapes for the purpose of "transparency."
Carlson on Monday aired what he claimed to be new surveillance videos from the Jan. 6, 2021, attack on the U.S. Capitol in an effort to minimize the rioting as a peaceful gathering and to discredit the work of the House Jan. 6 committee and federal investigators.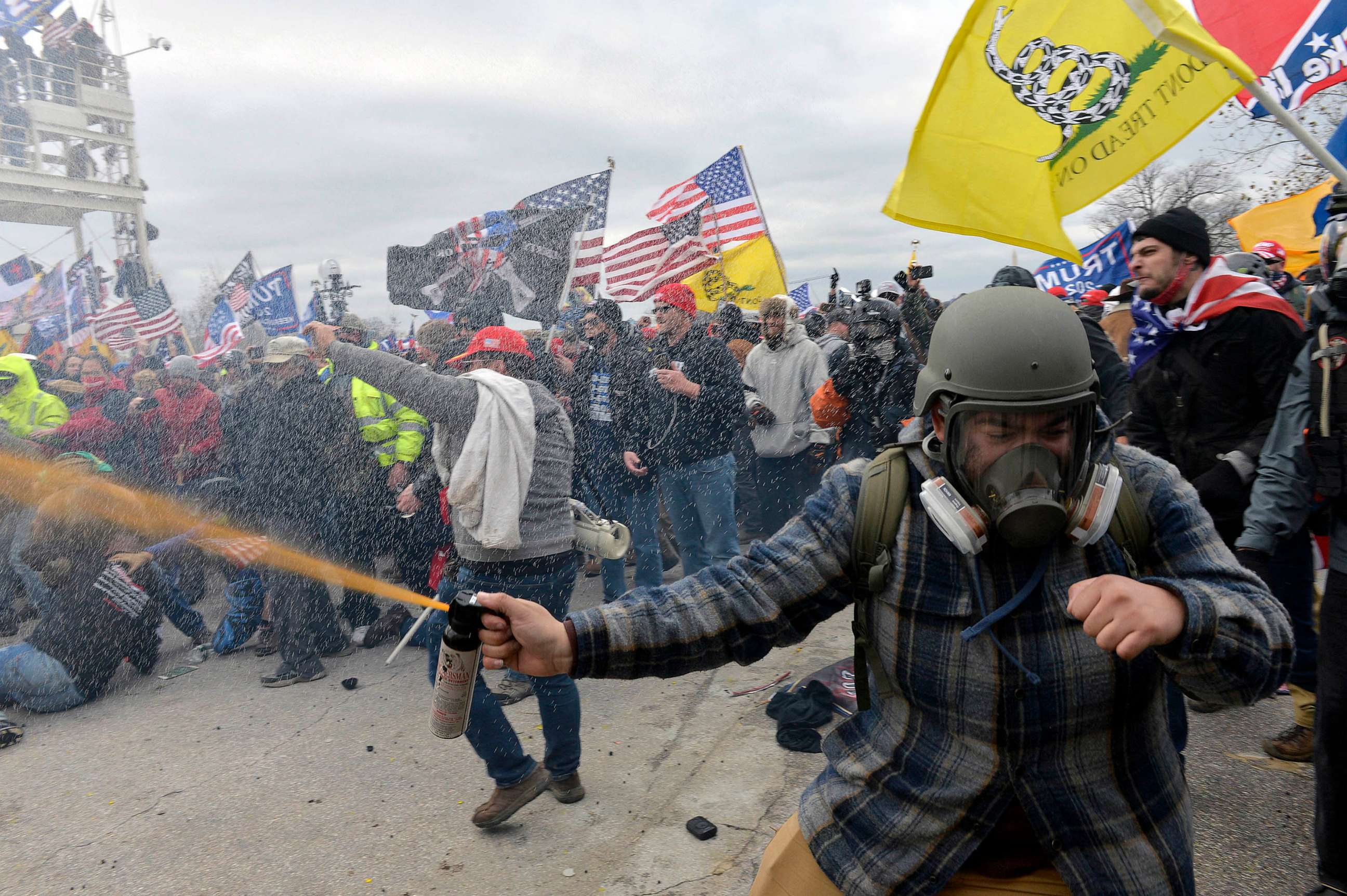 In contrast to Carlson's claims now, in the days right after Jan. 6, McCarthy said, "Let me be clear, last week's violent attack on the Capitol was undemocratic, un-American, and criminal."
Attorney General Merrick Garland, asked on Tuesday about Carlson's program, said, "I think it's very clear what happened on Jan. 6."
Carlson and some House Republicans had been hyping the report up for weeks, but after viewing 40,000 hours of video given to him by McCarthy, the host played on repeat only select scenes of the security camera footage.
Carlson defended "protesters" on Jan. 6, claiming they were "right" to "believe that the election they had just voted in had been unfairly conducted." Notably, Carlson's comments come on the heels of new court filings by Dominion Voting Systems in their lawsuit against Fox News that showed in mid-November 2020, Carlson texted one of his producers that "there wasn't enough fraud to change the outcome" of the election.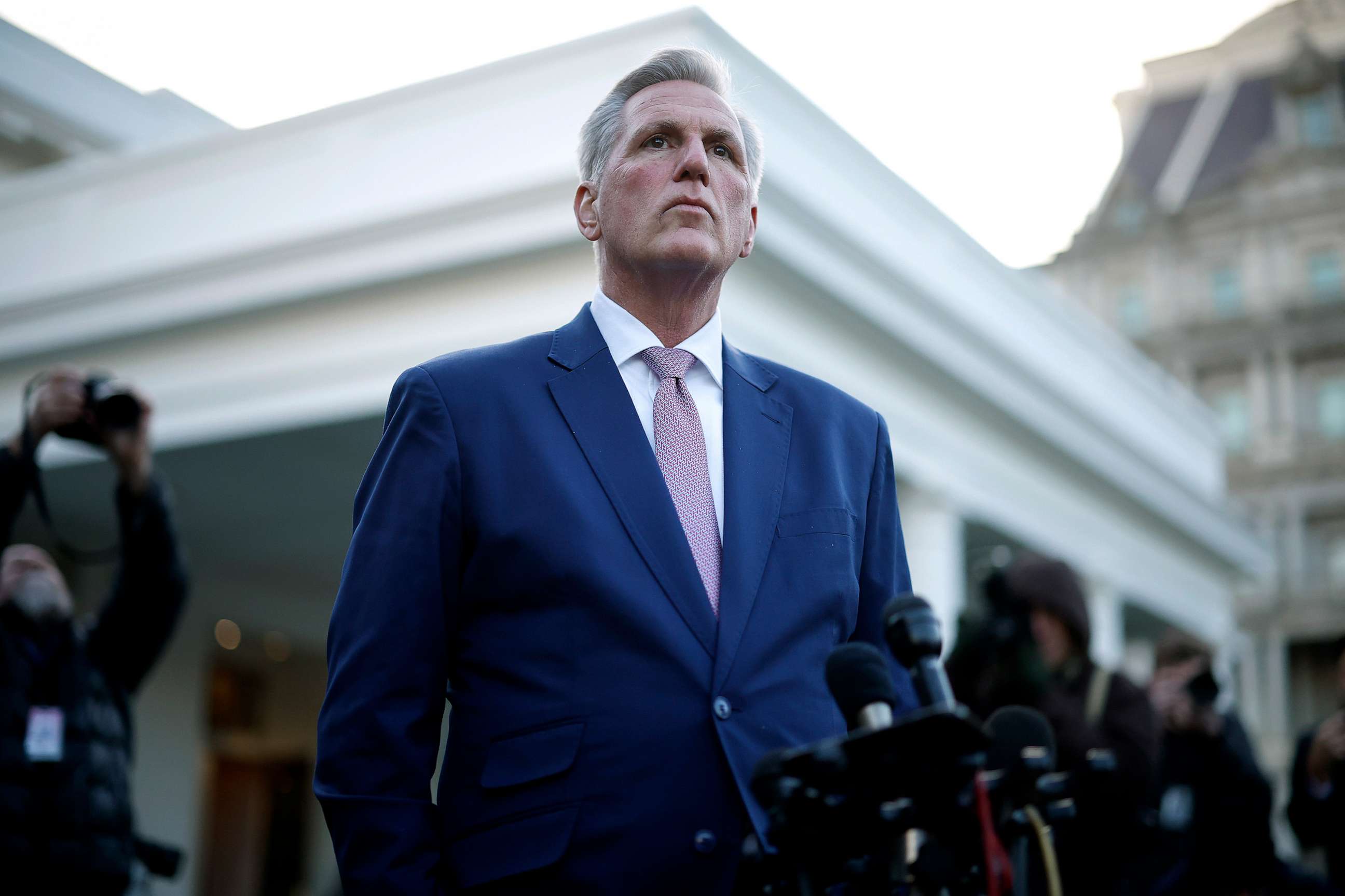 Despite what he's said in private, Carlson said on Monday that "taken as a whole, the video record does not support the claim that Jan. 6 was an insurrection," though he also showed familiar footage of rioters violently breaking into the Capitol.
Reporters on Tuesday asked if McCarthy believed the Jan. 6 riot was an insurrection, but McCarthy avoided the question entirely.
He said he "worked with Capitol police" on what video would be provided to Carlson, but Chief Manger said in his memo that Fox News never reached out to the Capitol Police for context about what clips they aired.
A Fox News spokeswoman did not respond to ABC News' request for comment on the memo.
On his way to the House floor, McCarthy told ABC News "no" when asked if he had heard any concerns from any Capitol Police officers or any officers on his detail about what was show on Carlson's show.
ABC News' Luke Barr and Libby Cathey contributed to this report.