The White House has announced that first lady Melania Trump underwent a procedure Monday morning at Walter Reed National Military Medical Center to treat a kidney condition.
President Donald Trump tweeted late Monday afternoon that he was headed to visit her at the hospital in Bethesda, Maryland, but said nothing when reporters shouted questions as he left the White House.
Trump tweeted that his wife "is in good spirits. Thank you to all the well-wishers!"
Mrs. Trump, 48, had what is being called an "embolization procedure" to treat what the White House said is a "benign kidney condition," according to a release from the first lady's communications director Stephanie Grisham.
"The procedure was successful and there were no complications," the White House said.
"Mrs. Trump is at Walter Reed National Military Medical Center and will likely remain there for the duration of the week. The First Lady looks forward to a full recovery so she can continue her work on behalf of children everywhere," the White House said.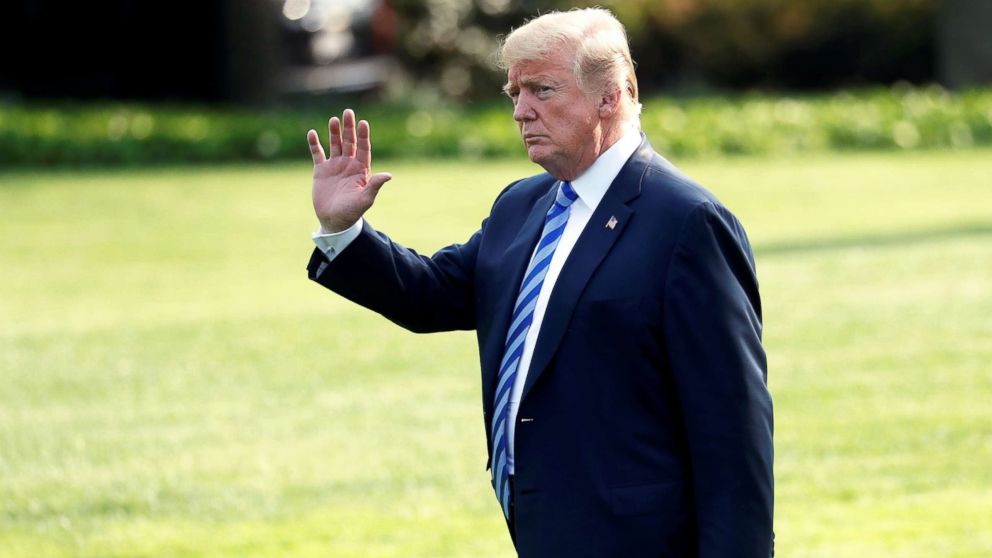 The president and first lady spoke before Monday's procedure and he spoke to the doctor immediately following the procedure, a senior administration official told ABC News.
Notable with the news about Mrs. Trump is the secrecy surrounding it. The White House chose not to announce the news at Monday's press briefing just hours before the first lady's office released a public statement.
Moreover, word of the diagnosis and the planned surgical procedure never leaked out of a White House defined by constant leaks.
Melania Trump's expected multi-day hospitalization would be the longest for a first lady since Nancy Reagan spent roughly a week in the hospital following a mastectomy in October 1987.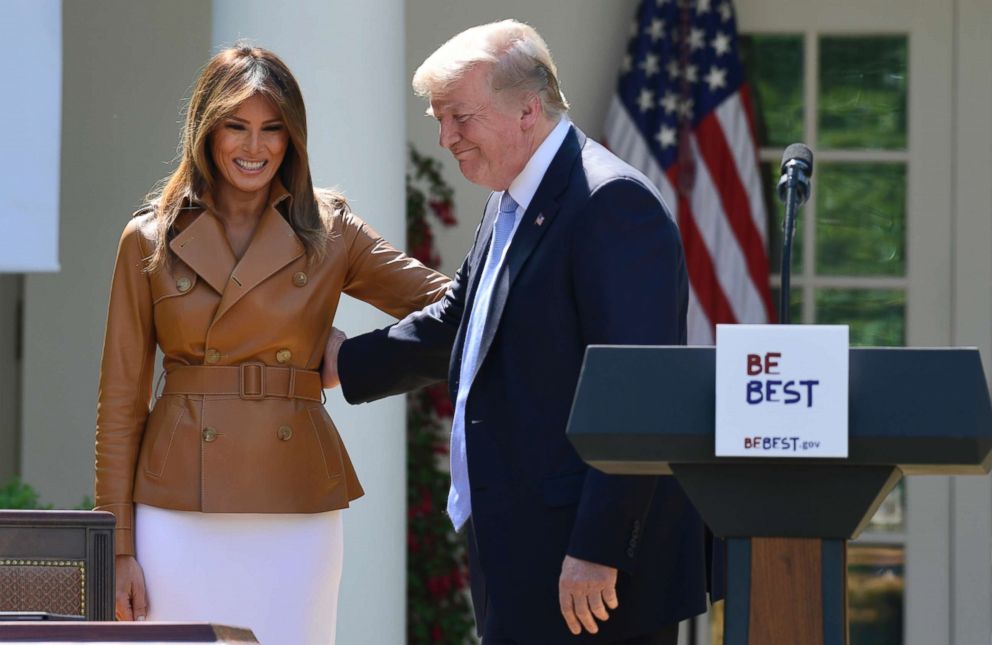 But Mrs. Trump is not the only recent first lady to face a serious medical condition while in the White House.
In 2006, Laura Bush had surgery to remove a squamous cell carcinoma tumor -- or skin cancer -- from her right shin; in 2007, she had surgery to alleviate pinched nerves in her neck. In both cases, Mrs. Bush did not spend the night in the hospital.
Seventeen years earlier, Barbara Bush revealed she'd been given a diagnosis of a thyroid condition known as Grave's disease, which affected her eyesight. Rosalynn Carter had surgery to remove a benign breast tumor in 1977 just three years after Betty Ford underwent a mastectomy following a breast cancer diagnosis.
A longer historical survey reveals other first ladies of the 19th and early 20th centuries experienced more serious ailments that include stroke, epilepsy, miscarriages, kidney disease, and heart disease. Jackie Kennedy had an extended hospital stay in the 1960s after a Caesarean-section.
Vice President Mike Pence weighed in Monday evening at an event marking Israel's 70th independence day anniversary.
"The president asked me to be here tonight because as you are all no doubt aware, earlier today, the first lady underwent a long-planned medical procedure and I'm pleased to report the procedure was a success and Melania is already on the mend," Pence said. "And I know I speak for people everywhere when I say Mrs. Trump is in our hearts."
ABC News' Cecilia Vega contributed to this report.