What to know about Larry Elder, an 'American who is Black' and running for president
He hopes to revive parts of his failed gubernatorial bid in his White House run.
Republican 2024 presidential candidate Larry Elder isn't placing in any national polls, but for him, his candidacy is very much alive and well.
The 71-year-old Elder has garnered criticism from both Republicans and Democrats for his controversial views about topics like race and his attention-grabbing headlines. One of them involves his ex-fiancée filing a police report accusing him of brandishing a gun at her, which Elder has vehemently denied.
A former Democrat, he's never held an elected position, instead earning his living as a lawyer before becoming a talk show host. He was a staple on KABC, calling himself "The Sage from South Central." Elder's popularity led him to receive a star on the Hollywood Walk of Fame in 2015. His most recent show, "The Larry Elder Show," was nationally syndicated on the Salem Radio Network and drew 1.5 million listeners, according to 2021 estimates.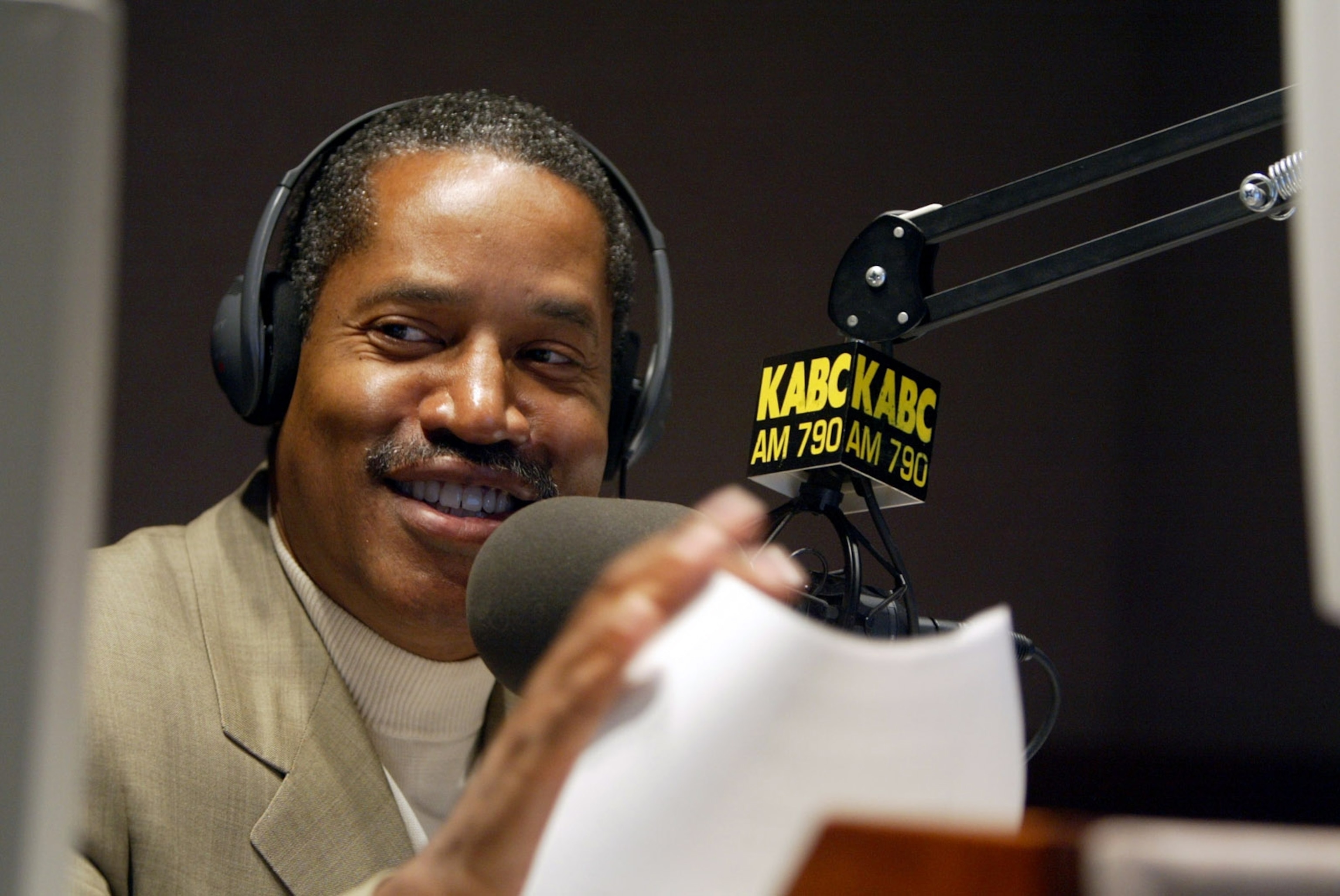 He left what was a seemingly successful career to challenge California Gov. Gavin Newsom in the 2021 recall election. Until then, he'd only technically ever sought one office -- a run for third-grade class president, which he won.
Elder says now that he realized he faced steep odds of becoming the governor of deep-blue California, where his Trumpian message was unlikely to resonate.
"I thought the recall was a long shot. I wasn't sure that they would gather enough signatures for it to qualify," Elder told ABC News.
Despite the loss, Elder says he came to believe there was still an appetite for his platform -- which includes capping spending at 10% of U.S. gross domestic product nationwide, regulating abortion laws at the state level and other conservative positions -- chalking up his 2021 defeat to California's overwhelmingly leftward tilt.
"The more I thought about it, the more I thought, 'Frankly, it would be easier for me to run and become president of the United States than to run and become a Republican candidate statewide in California.'"
In between his busy schedule campaigning in Iowa and New Hampshire, he's renovating his Hollywood Hills home, a far cry from his humble roots in the South Central neighborhood of Los Angeles. He's a year and a half into what has become a three year renovation that he's undertaken with his interior designer girlfriend, Nina Perry.
"Hopefully, I won't be bankrupt when it gets done," Elder quipped.
Finances are a touchy subject for Elder. He's raised $467,531 in the second quarter, with $324,616 cash on hand, falling in the lower end of the fundraising spectrum. He has yet to break 1% in three national polls, according to FiveThirtyEight's average, one of the new requirements the Republican National Committee has placed on candidates to make it to the first debate, and he told ABC News he's only about halfway to the required 40,000 unique donors needed.
Elder calls the rules put in place by the RNC "arbitrary and unfair."
"I think they benefit people who are establishment candidates, who are well known, who have a lot of money," Elder continued, "I don't see any reason why we have to be eliminating people this early."
Elder actively uses Twitter as a platform to share his ideas and gives interviews in his guest house's makeshift studio and office as he waits for his new home to be finished.
Placed prominently in the office is a photo of his late father, Randolph Elder. Born in a back room in rural Georgia just 50 years after the end of the civil war, the presidential hopeful's father went on to own his own cafe called Elder's Snack Bar in Pico-Union, Los Angeles, and he eventually earned enough to buy a house that is still in their family today.
By the time his father retired, he was a millionaire, according to Elder -- a fact that he says demonstrates that systemic racism is a lie, he told ABC News.
"That's what can happen in America under far more brutal circumstances than the circumstances kids are facing today, which is why I have little tolerance when I hear stuff about America being systemically racist and holding Black people back today," he said.
The stance puts him at odds with his home state. In 2020, California created a first-in-the-nation task force to examine slavery and its impact on the Black community. The task force explored options such as monetary compensation and other forms of restitution for Black Californians.
But Elder, who rejects some of this terminology as divisive, goes so far as to not call himself an "African American." He instead refers to himself as "an American who is Black."
Although Elder likely benefited from affirmative action programs as a graduate from Brown University, he believes he could have gone to and succeeded at any college.
"I sort of bristle at the notion that but for affirmative action, you wouldn't be here. Nonsense," he said.
He blames "fatherlessness" as the real culprit for the setbacks Black Americans still face today. Elder claims changing the narrative is a part of the reason he's running for president.
"If I can put those issues front and center then I feel that I've given back to my party and more importantly, I've given back to my country."
While some have speculated that the presidential bids of candidates like Sen. Tim Scott and former Gov. Nikki Haley are really just part of a "veepstakes" competition, both have beaten back that conjecture. But Elder has not ruled out taking on the position of No. 2 should he be asked.
"I'm running for president," he said. But "if my phone rings and if the nominee calls and offers me a position as vice president, I'm not going to let the call go to voicemail."