Lt. Col. Lee A. Archer Jr., who broke down racial barriers first as a fighter pilot with the distinguished Tuskegee Airmen in World War II and later as one of the first black vice presidents of a major American corporation, was laid to rest Friday in Arlington National Cemetery.
He died Jan. 27 in Manhattan at the age of 90.
Archer flew 169 missions over 11 countries during the war, triple that of most pilots at the time. He scored four confirmed air combat victories, including three in mere minutes in a dogfight against German fighters over Hungary, Oct. 12, 1944.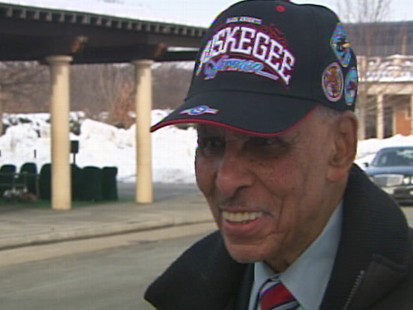 But for all his accomplishments in the air, Archer was most proud of his victories on the ground in the fight against racial inequality.
"Given that the world was segregated and the Air Force was segregated, our job was to not only defeat the Nazis, but it was also to defeat segregation," said Roscoe Brown Jr., one of Archer's best friends for more than 65 years.
Archer and Brown met in flight school and flew in combat over the European theater together.
"The larger picture for us was to end segregation in the military, end segregation in society, and raise our families with pride and dignity," Brown said. "As you can see from his children here at the service and his grandchildren, he accomplished that."
At home, Archer was a straight shooter, strict and regimented. His nickname was "Bear" because his family said he had some grizzly in him.
Of the countless war stories that Lee Archer III heard his father tell, those his dad was proudest of had to do with overcoming the roadblocks placed in front of him because of the color of his skin.
"The Tuskegee Airmen took a test, a math test, and they all scored in the 90th percentile. Well, whoever was going over the test for them said, 'No, this is impossible. These black airmen couldn't have scored so high,' so they made them all take it again," Archer III said.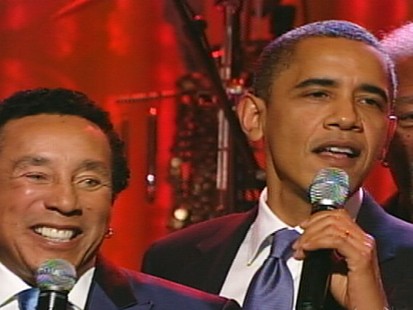 When they took the test again, their scores almost all went up, Archer would triumphantly say.
"He was always very proud that these guys were great pilots, good at mathematics, good soldiers and that most of them after the military became top-flight professors at universities, top people in the corporate world," Archer III said.
[He left] big footprints to walk in," Archer III added. "He's a tough act to follow."