Republican Perry Johnson kicked off his long shot 2024 presidential campaign amid the Conservative Political Action Conference last week less than a year after getting booted from the primary ballot in Michigan's gubernatorial race for invalid petition signatures.
Johnson took third in CPAC's straw poll for presidential picks, with nearly 5% of the vote. Though he polled behind former President Donald Trump and Florida Gov. Ron DeSantis, he was ahead of former South Carolina Gov. Nikki Haley and other well-known names like Trump Secretary of State Mike Pompeo, Kentucky Sen. Rand Paul and Trump's vice president, Mike Pence.
While Johnson has no experience in elected office, he has a long career in business in Michigan. with almost 30 years of experience in the quality standards field. Two of his companies -- Perry Johnson Registrars, and Perry Johnson, Inc. -- both can certify businesses as meeting certain industry standards.
He has a bachelor's degree in mathematics from the University of Illinois at Urbana-Champaign, according to the Perry Johnson Foundation website.
Johnson lives in Bloomfield Hills, Michigan -- a Detroit suburb -- with his wife, Diana. He has three kids and is an "avid" bridge player, with five national championship wins, according to the Perry Johnson Foundation.
Before CPAC, his most notable political bid was when he ran for governor in Michigan in 2022 but was removed from the ballot before the Republican primary due to fraudulent and invalid petition signatures.
A review from the Michigan's Bureau of Elections led to him and four other GOP candidates being disqualified because the number of unusable signatures dropped them below the required 15,000 signatures.
Johnson filed 23,193 signatures, but the Bureau of Elections determined 9,393 were invalid.
The Bureau of Elections report breaks down the types of invalid signatures. Out of the signatures thrown out, 68 were from unregistered voters, 2,342 had insufficient information or information that didn't match, and 6,983 were signatures collected by fraudulent-petition circulators.
All five candidates dropped from the ballot had an overlap of the names of the fraudulent-petition circulators. Five names appeared on all five lists.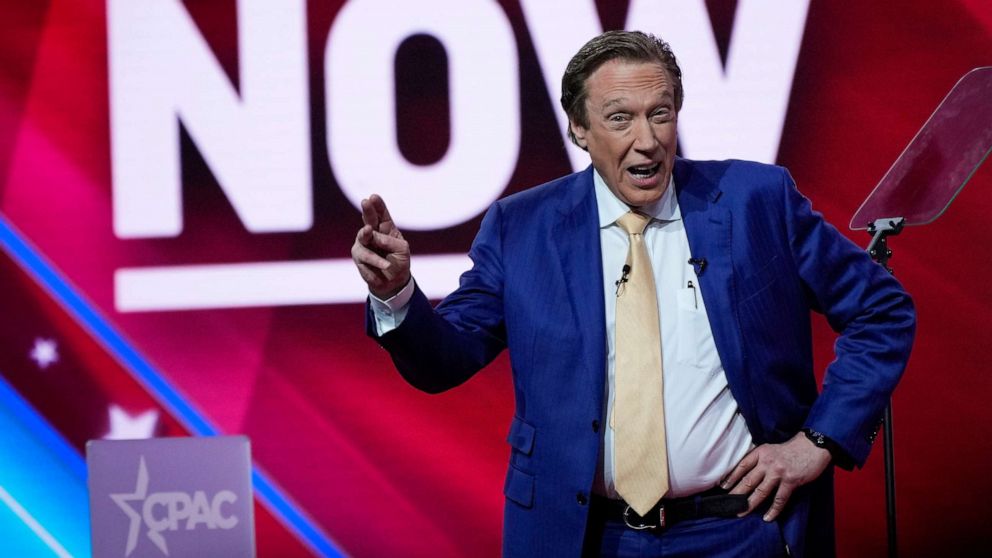 Out of the five dropped candidates, Johnson had the smallest number of invalid signatures. Republican Michael Brown had 13,809 total invalid signatures -– more than half of the nearly 21,000 filed.
Donna Brandenburg had 11,144 invalid signatures out of more than 17,500 filed.
Michael Markey had 17,374 invalid signatures out of 21,804 filed. Markey only had signatures discounted because of fraudulent-petition circulators.
James Craig had 11,113 invalid signatures out of more than 21,000 filed. Craig still ran as a write-in candidate for the Republican primary and snagged 3% of the vote.
Johnson filed a lawsuit against the state to get his name back on the ballot, but he lost the suit and an appeal to a state judge.
He filed his paperwork to run for president in 2024 nearly a month ago and spent six figures on a Super Bowl ad that ran in Iowa. The ad showed plus-sized versions of several Democratic congresspeople, calling them part of the "bloated" government.
The ad -- and part of Johnson's platform -- focuses on reducing federal spending by 2% each year. He recently published a book titled "Two Cents to Save America."
In his CPAC speech, he touted conservative talking points seen across the conference.
"I am pro-life, I am pro-Second Amendment, I am pro-freedom and, let's face it, I am anti-China," Johnson said. He went on to criticize the amount of aid the U.S. is sending Ukraine in its fight against Russia, though Johnson did say in his remarks he doesn't trust Vladimir Putin.