The latest round of tariffs on products from China proposed by President Donald Trump could double the price of "Make America Great Again" hats inspired by his 2016 campaign slogan, according to a merchandiser who imports them.
The new tariffs announced Thursday would hit $200 billion worth of Chinese imports, especially consumer goods, including the popular hats sported by Trump supporters around the nation, according to a story first reported by the Associated Press.
David Lassoff is the manager of a California-based company that sells a range of novelty items online.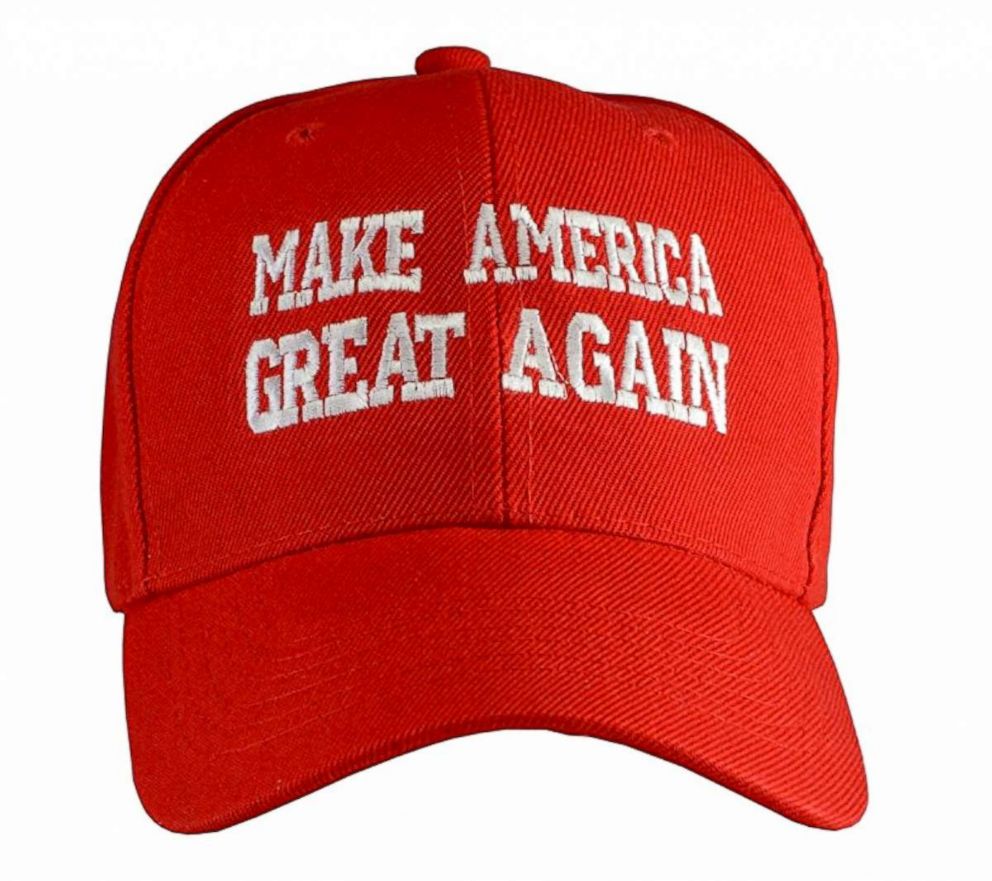 He told ABC News his company, IncredibleGifts, typically imports the red hats from China and embroiders them in the U.S. But now the company may have to complete both tasks in the U.S., which could raise prices significantly.
"We usually sell the MAGA hats for around $9 to $12. But it could go up to $20 if we had to make them in the U.S. and embroider them here," Lassoff said.
Lassoff said a few Chinese manufacturers recently notified his company that they were "nervous" about the potential impact of these tariffs and, in the future, may charge more money per order.
"There might be a limited quantity [of hats] in the future. We're trying to make sure we have enough hats in stock now, so if things change, we're prepared," he said.
The U.S. Trade Representative's office did not respond to ABC News' request for comment.
While IncredibleGifts isn't affiliated with the Trump campaign, Lassoff said the company has sold "a few 100,000 MAGA hats" since Trump announced his candidacy in June 2015.
"They're our hottest item," he said of the classic red hats with embroidered white lettering.
Amy Lee, manager of The Hat Depot, a New Jersey-based company that also sells the unofficial MAGA hats, said the hats are a big product for her company as well.
"They're a bestseller," she said, adding that her company sells these hats in different colors and typically receives "20 orders a day" of the red hats alone.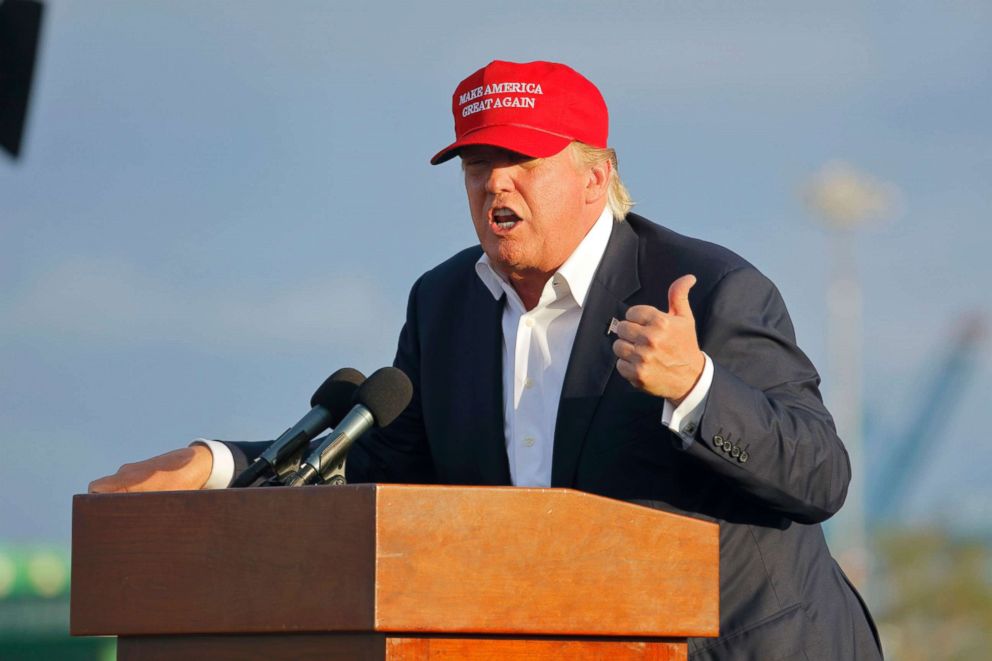 But Lee said manufacturers in China haven't yet reached out to The Hat Depot about the possible impact of these tariffs.
"We buy our hats from China for $3, and we sell them for $14," she told ABC News, adding that the Chinese factory "does everything" from manufacturing to embroidery.
Moving forward, Lassoff said his company is "thinking about" importing goods from Vietnam to avoid the proposed tariffs.
"I think they would be negative for any business selling goods from China," he said. He attributes the difficulty of manufacturing goods in the US to "taxes and regulations and safety issues" that he says makes it hard to run a business.
Lassoff said he also hopes big online retailers like Amazon and Walmart will lobby against the proposed tariffs on behalf of smaller companies that use their platforms.
"Our company is way too small to do anything," he said.