Democratic governors from at least three states -- Massachusetts, California and Washington -- have announced they've begun stockpiling abortion medications, ahead of a court-ordered injunction that could pull the drug from the market as early as Friday.
It's a dramatic escalation in the fight over abortion rights that's pitted red states versus blue, and emboldened Democrats to look for novel ways to defy the potential nationwide injunction slated to go into effect at the end of the week.
The court ruling "harms patients, undermines medical expertise, and takes away freedom. It's an attempt to punish to shame to marginalize women. It's unnecessary. It's terrible," said Gov. Maura Healy of Massachusetts.
Healy announced on Monday that under her direction the University of Massachusetts Amherst has already purchased 15,000 doses -- more than a year's worth of mifepristone for the state. Another $1 million from state coffers would be offered to health care providers in the state to buy the drug before a nationwide injunction takes hold.
The governor also said she would sign an executive order noting that existing state law protect pharmacists and providers from criminal and civil legal liability if they continue to stock and dispense the drug.
"Here in Massachusetts, we are not going to let one extremist judge in Texas turn back the clock on this proven medication and restrict access to care in our state," Healey said in a statement. "The action we are taking today protects access to mifepristone in Massachusetts and protects patients, providers and pharmacists from liability."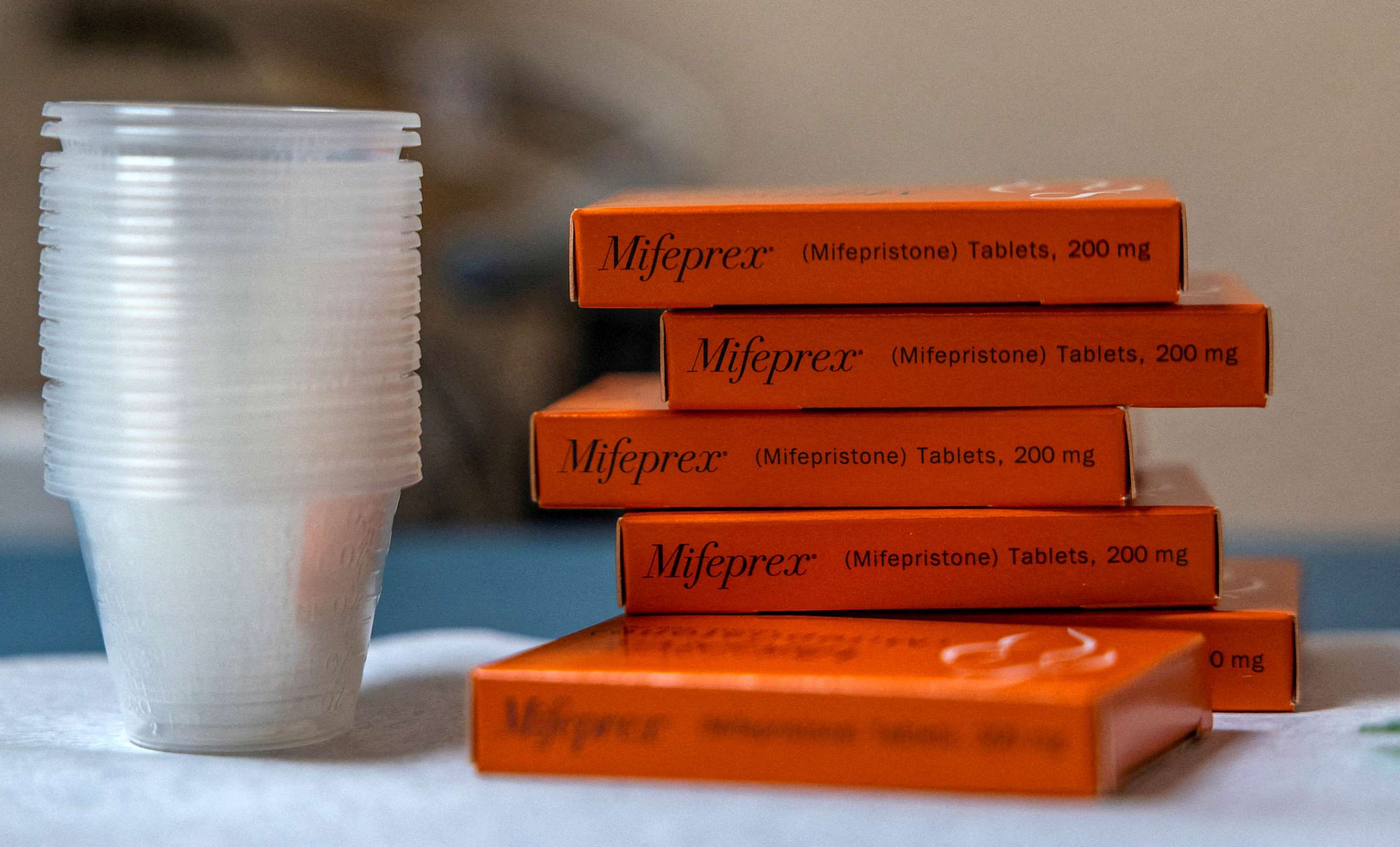 Also on Monday, California Gov. Gavin Newsom announced that his state will purchase an emergency stockpile of up to 2 million pills of misoprostol – a drug not approved for abortion but commonly used around the world as an alternative to terminate early pregnancies.
Misoprostol is considered slightly less effective when taken without mifepristone. It also comes with more painful side effects because it needs to be taken in larger doses to end a pregnancy.
When asked why the California governor didn't buy mifepristone instead, spokesperson Brandon Richards said the state would continue to "fight this battle on multiple fronts."
"California is purchasing and securing misoprostol to ensure people across California and the country know medication abortion will remain accessible and affordable regardless of what happens in the courts," he said.
The announcements from Massachusetts and California follow Washington Democratic Gov. Jay Inslee's decision last week to purchase a three-year supply of the drug for that state.
The bulk buys comes after a Trump-appointed federal judge in Texas ruled to suspend he FDA's approval of mifepristone, the only drug specifically approved to end early pregnancies up to 10 weeks. The judge gave the Biden administration until this coming Friday to appeal with ruling.
Since then, the Biden administration has appealed the case and asked the 5th Circuit Court of Appeals on Monday to put a hold on the judge's nationwide injunction while the case is being considered by the upper court. It's expected that the case will eventually go to the U.S. Supreme Court.
If the 5th Circuit does not agree to freeze the judge's ruling as the Biden administration has asked, production and manufacturing of the abortion drug mifepristone would stop as early as Friday. Abortion clinics were expected to continue to offer the drug to patients until their supply runs out.
ABC News' Teresa Mettela contributed to this report.