New Mexico candidate could become first Native American congresswoman
Deb Haaland, who won the Democratic nomination, will likely win in the general.
Deb Haaland, who won the Democratic nomination in her New Mexico district Tuesday night, is likely to become the first Native American congresswoman in U.S. history come November.
"Tonight, New Mexico made history. Thank you to the tens of thousands of volunteers, grassroots donors, and supporters who won this election today. I'm honored and humbled by your support. Our win is a victory for working people, a victory for women, and a victory for everyone who has been sidelined by the billionaire class," Haaland said in a statement on the victory.
Haaland won the Democratic nomination in the state's 1st Congressional District, previously held by Democratic Rep. Michelle Lujan Grisham and is likely to go blue again in the general election. Haaland will face off against Republican candidate Janice Arnold-Jones.
"Donald Trump and the billionaire class should consider this victory a warning shot: the blue wave is coming," Haaland said in her statement Tuesday night.
Haaland is an enrolled member of the Pueblo of Laguna, a federally-recognized Native American tribe.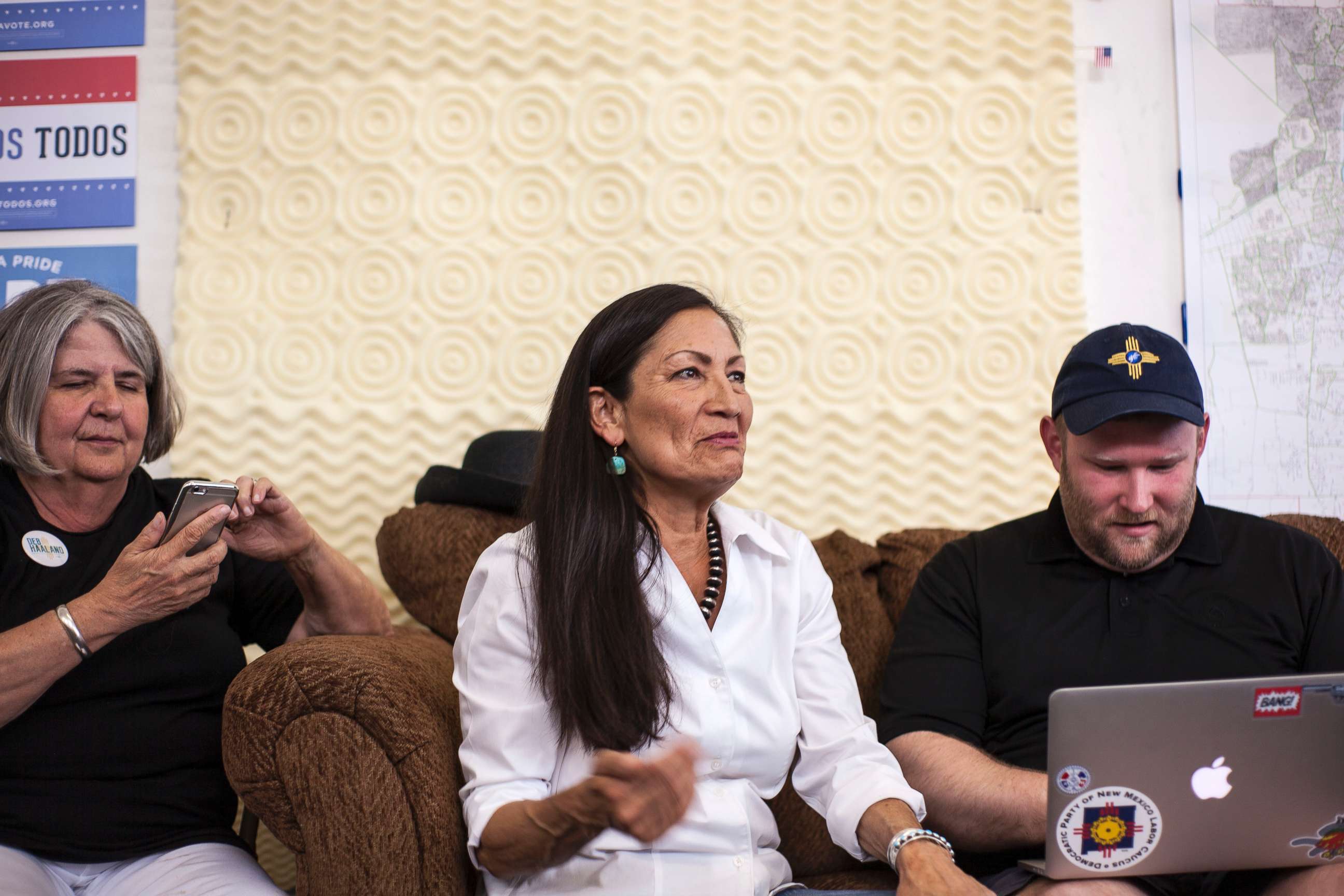 "It's home to me, I go home as often as I can," said Haaland. But growing up, she never saw a future for herself – or anyone who looked like her – in politics.
"In 230 years, there's never been a Native American woman in Congress. I have never seen myself in that body of our government," Haaland said in an interview on Friday with ABC News. There are currently two Native American representatives in the House — both men from Oklahoma.
Unfortunately, that lived experience can turn into a self-fulfilling prophecy for some.
"Ten years ago, when I was out in Indian country knocking on doors and driving folks to the polls, I never thought I would run for Congress," Haaland acknowledged. But eventually, a desire to serve her community led her to politics.
Before deciding to run for the House of Representatives, Haaland volunteered in former President Barack Obama's 2008 campaign. She then became the chair of the Democratic Party of New Mexico and helped flip the state House back to blue. In 2014, she ran unsuccessfully for lieutenant governor.
Her mother, who served in the Navy, still lives in the Pueblo of Laguna. Her father, a Marine, is buried at Arlington National Cemetery.
Now, Haaland wants to bring diversity to Congress, she said Friday, both as a woman of color and as someone who feels she's lived through many of the difficulties facing the constituents of New Mexico's 1st Congressional District. As a single mom, she knows what it's like to struggle, she said, whether that meant facing the reality of food stamps or trouble accessing affordable healthcare.
"I think it's important to always have diversity, in our Congress or anywhere, but you also need diversity not just for women of color who are most underrepresented, but diversity in different walks of life," Haaland said.
Haaland faced a crowded Democratic race with four opponents on Tuesday. Haaland and two of her opponents, former U.S. Attorney Damon Martinez and former law school professor and activist Antoinette Sedillo-Lopez, raised the most money and came out as frontrunners.
But the race was diverse among the remaining five candidates in gender, career and ethnicity — a reflection of the majority-minority state. The current governor, Susana Martinez, was the first Hispanic female elected governor in the history of the United States.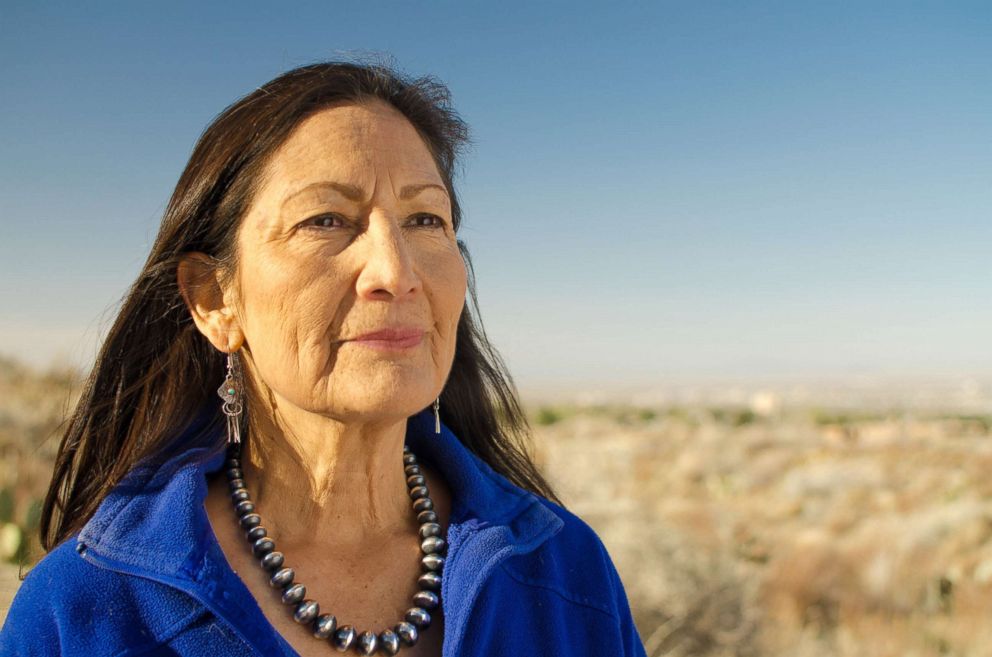 More than 10 percent of the state is Native American, according to the U.S. Census Bureau.
Lonna Atkeson, a political science professor at the University of New Mexico, said before the race that the diversity in the state and its legislature set New Mexico up as more likely to heed this new ground for Native American candidates.
"From that perspective, we're uniquely qualified because we've been doing it for a long time," she said of New Mexico.
WATCH LIVE TUESDAY: You can watch livestreaming coverage of all the primary action starting Tuesday at 10 PM Eastern/7 PM Pacific on ABCNews.com or on the ABC News app available on the Apple App Store, Google Play Store, Apple TV App Store, and Roku Channel Store.
Don't forget to sign up for Midterm Elections Alerts to get more coverage of this year's election season from our powerhouse politics team.