A recent report from the Brennan Center for Justice found that between 2014 and 2016 states purged almost 16 million voters from the rolls, four million more voters than removed from 2006 to 2008.
Jonathan Brater, a counsel in the nonpartisan center's Democracy Program and a co-author of the report, said it's hard to know how many voters were purged in error, "which is part of the concern."
The 33 percent increase outpaces both population growth and the growth in total registered voters.
While Brater said it was "a little hard to say," whether the Supreme Court's striking down a key provision of the Voting Rights Act in Shelby County v. Holder caused the increase, the report found that jurisdictions the ruling released from being subject to preclearance under Section 5 of the Voting Rights Act had "significantly higher" rates of purging voters.
Before that ruling, the Voting Rights Act used a formula, developed in the 1960s, to determine which counties would require changes to their election laws to be federally reviewed before they could go into effect.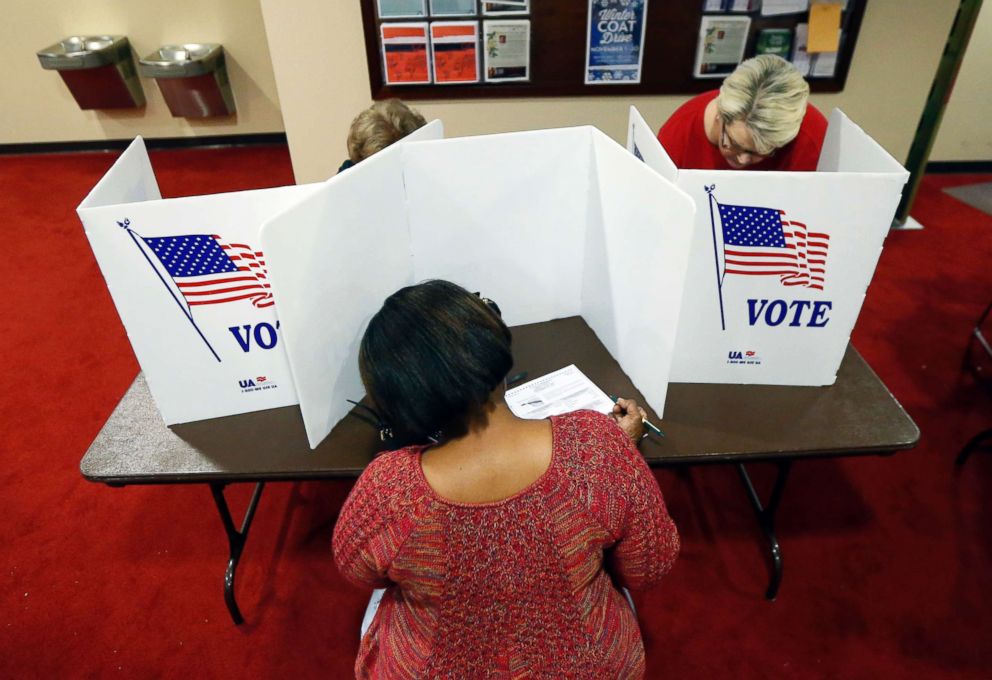 In 2013, the Supreme Court ruled that formula unconstitutional because it was outdated and needed to be updated. It called on Congress to rework it, which it has not yet done.
The Brennan Center found that between 2012 and 2016 these jurisdictions removed nine million voters from registration lists and that the removal rate in these places was 2 percent higher than in other areas.
Two million fewer people would have been removed from voter rolls if the rates were equal, researchers found.
While they were also unable to determine the percent of voters mistakenly removed in these districts, the Brennan Center found that as the rates of voters removed increased, so did the number of people who showed up to vote but were unable to.
Derrick Johnson, the president and CEO of the NAACP, told ABC News the report is evidence that Section 5 of the Voting Rights Act is crucial to our democracy and questioned the demographics of those purged from voter rolls.
"It is our belief that there is an over-representation of African American, Latino and lower and working-class individuals," he said. "It is unfortunate that this nation has refused to honor the sacred right to vote and proactively protect that right for all citizens."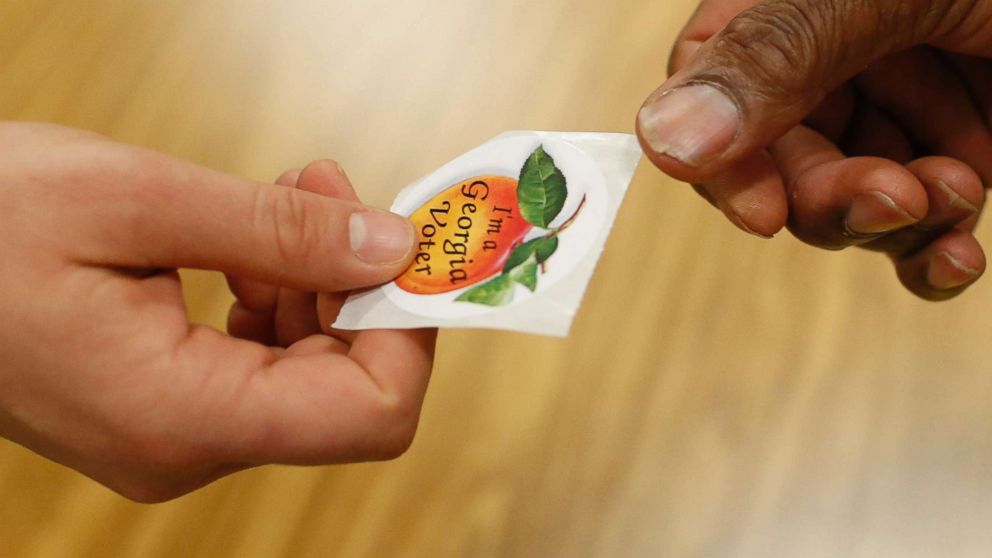 Georgia, which has a Republican gubernatorial primary run-off Tuesday and is where Stacey Abrams is running to be the first black woman governor in the nation, was previously subject to preclearance under the Voting Rights Act. The Brennan Center found that between 2012 and 2016 it purged 1.5 million voters.
In an emailed statement, Candice Broce, the press secretary and staff attorney for the Office of Georgia Secretary of State Brian P. Kemp which oversees elections in the state, said "Georgia Secretary of State Brian Kemp is a leader in ensuring that our elections are secure, accessible, and fair for all voters. Robust voter list maintenance is a critical safeguard to maintain the integrity of the ballot box, and when groups have tried to challenge our practices, the courts have upheld our laws to keep the rolls accurate and up-to-date."
The report also said that states can rely on "faulty" data and that there had been increasing pressure from groups alleging that states were not cleaning voter rolls enough. According to their research, eight states, including New York, Alabama and Maine, had either violated the National Voter Registration Act (NVRA) with one of their purges or had policies that violate the law.
Published last Friday, the report comes a day after former First Lady Michelle Obama announced her "When We All Vote" initiative, using a star-studded cast to encourage voter registration.
It also comes a month after the Supreme Court declared an Ohio law allowing the state to remove people who have not voted in two federal elections constitutional in Husted v. A. Philip Randolph Institute.
To protect voters from aggressive voter roll maintenance, the Brennan Center suggests that states enforce the National Voter Registration Act, enact more protections than required under the act and automatic voter registration.
"We've found that a lot of these purges happen in secret and problems are only found on election day when people went to try to vote," Brater said. "So that's why it's critical that states be transparent about what their policies are on purging the voter rolls and that voters check their registration."
ABC News' Adam Kelsey contributed to this report. This story has been updated with a comment from the Office of Georgia Secretary of State Brian P. Kemp Press Secretary Candice Broce.