Mueller's agents asked about Roger Stone, Trump supporter says
A Trump supporter and author is one of the latest figures in the Russia probe.
Investigators on special counsel Robert Mueller's team questioned a conservative London-based author about his interactions with longtime Trump adviser Roger Stone as part of the probe into possible meddling by Russia during the 2016 campaign, ABC News has learned.
The Mueller team spent almost an hour with Theodore Roosevelt "Ted" Malloch, 65, an American academic, discussing his ties to Stone and Wikileaks' founder Julian Assange. Malloch, the author of a new book alleging Trump has been the target of a "deep state" plot by enemies with the U.S. intelligence community, told ABC News the questioning occurred in March after he was detained by federal agents at Boston's Logan Airport upon arrival from his home in London.
In his book, he expresses bewilderment about interest in his contacts with the Wikileaks founder, who has been living in detention in Ecuador's embassy in London.
"Had I ever visited the Ecuadorian[sic] embassy in London?, they asked," Malloch writes in his post-script. "No, I replied truthfully."
Malloch told ABC News he has only met Stone a few times but asked to re-purpose the text of a speech Stone gave as the forward to his book.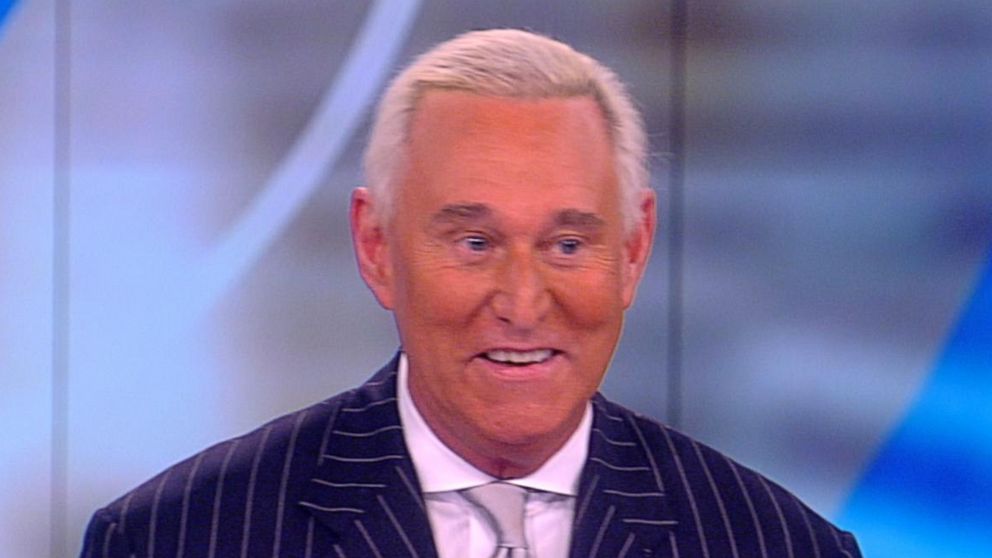 Stone told ABC News that he did not use Malloch as an intermediary between himself and Assange.
"I know and like Professor Malloch," he said in an email response to questions. "I met him during the 2016 campaign and think we were together on perhaps three occasions… There has been some inference in the media that Ted was somehow a go-between between me, Wikileaks and Julian Assange. This is false."
Stone has been increasingly vocal about his concern that he is the subject of the Mueller probe. This week he circulated a mass email declaring "Roger Stone is under attack!" which sought donations to a legal defense fund.
"This is truly a vendetta and a witch hunt!" the email said.
In an email to ABC News, he added: "I reiterate that I had no advance knowledge of the source content or exact timetable for release the WikiLeaks disclosures regarding Hillary Clinton and the DNC. I never received anything from WikiLeaks or Julian Assange or anyone else Including allegedly hacked emails and never passed in anything on to Donald Trump or the Trump campaign. There is so simply no evidence to the contrary."
The Mueller team has in recent weeks questioned several people with close ties to Stone. Last week, Jason Sullivan, a social media adviser who worked with Stone, received a pair of subpoenas from Mueller, according to Knut Johnson, Sullivan's lawyer.
Stone's social media activity during the run-up to the 2016 election has brought questions because of the seemingly prophetic messages he sent about hacked emails belonging to Hillary Clinton's campaign chairman, John Podesta. In the weeks before WikiLeaks began publishing emails belonging to Podesta, Stone tweeted out cryptic messages on Twitter alluding to an impending release of material related to the Clinton campaign and specifically Podesta.
Six weeks before Podesta's emails became public, Stone tweeted, "Trust me, it will soon [be]the Podesta's time in the barrel. #CrookedHillary," and just days before the Podesta emails came out, Stone tweeted, "I have total confidence that @wikileaks and my hero Julian Assange will educate the American people soon #LockHerUp."
Malloch told ABC News in an interview last month that the FBI agents confiscated his cell phone after presenting him with a search warrant signed by a federal magistrate judge in Boston.
Mueller's agents have conducted interviews and searched cell phones and other devices of several potential witnesses during airport detentions as the subjects passed through the passport lines in various U.S. airports. Lebanese-American foreign policy operative George Nader received similar treatment, as did Stephen Roh, a German lawyer with ties to a suspected Russian agent who had been close to one-time Trump aide George Papadopoulos.
Earlier this year, ABC News confirmed reports identifying Nader as a cooperative witness in special counsel Robert Mueller's probe into possible collusion between the Trump campaign and Russian meddling in the 2016 U.S. presidential campaign.
Roh said he "was fished from the passport control queue [at New York's JFK airport] by the FBI and his family was retained with armed police force. There followed hours of interrogation and search by the FBI, a team of Special Counsel Robert Mueller investigating Russia-Gate."
In an email with ABC News, Roh said that while the encounter was "intimidating" to his children, he now considers the entire affair "irrelevant."
Malloch's detention involved the first known use of a search warrant by the special counsel to obtain data on the phone of a witness in the Russia probe in a U.S. port of entry. Malloch insisted, however, that he had limited direct interaction with Trump and Stone and he denied knowing Assange at all -- which he says he also told the FBI under questioning.
Malloch denies meeting Assange
Malloch first disclosed being served with a search warrant for his phone from the special counsel in a taped interview with ABC News late last month and provided details that suggest federal Magistrate Judge Marianne Bowler in Boston signed the document in March after prosecutors showed probable cause.
"It's not completely settled that under these specific circumstances Mueller could search and seize his phone in Customs without a warrant," said Solomon Wisenberg, former deputy independent counsel in the investigation of President Clinton. "This just shows how careful Mueller's people are being."
In a new pro-Trump political book published by Skyhorse, "The Plot to Destroy Trump: How the Deep State Fabricated the Russian Dossier to Subvert the President," Malloch writes that the encounter was bewildering and "intimidating." He says agents stopped him and separated him from his wife, marveling that they "seemed to know everything about me," and also warning him that lying to the FBI is a felony.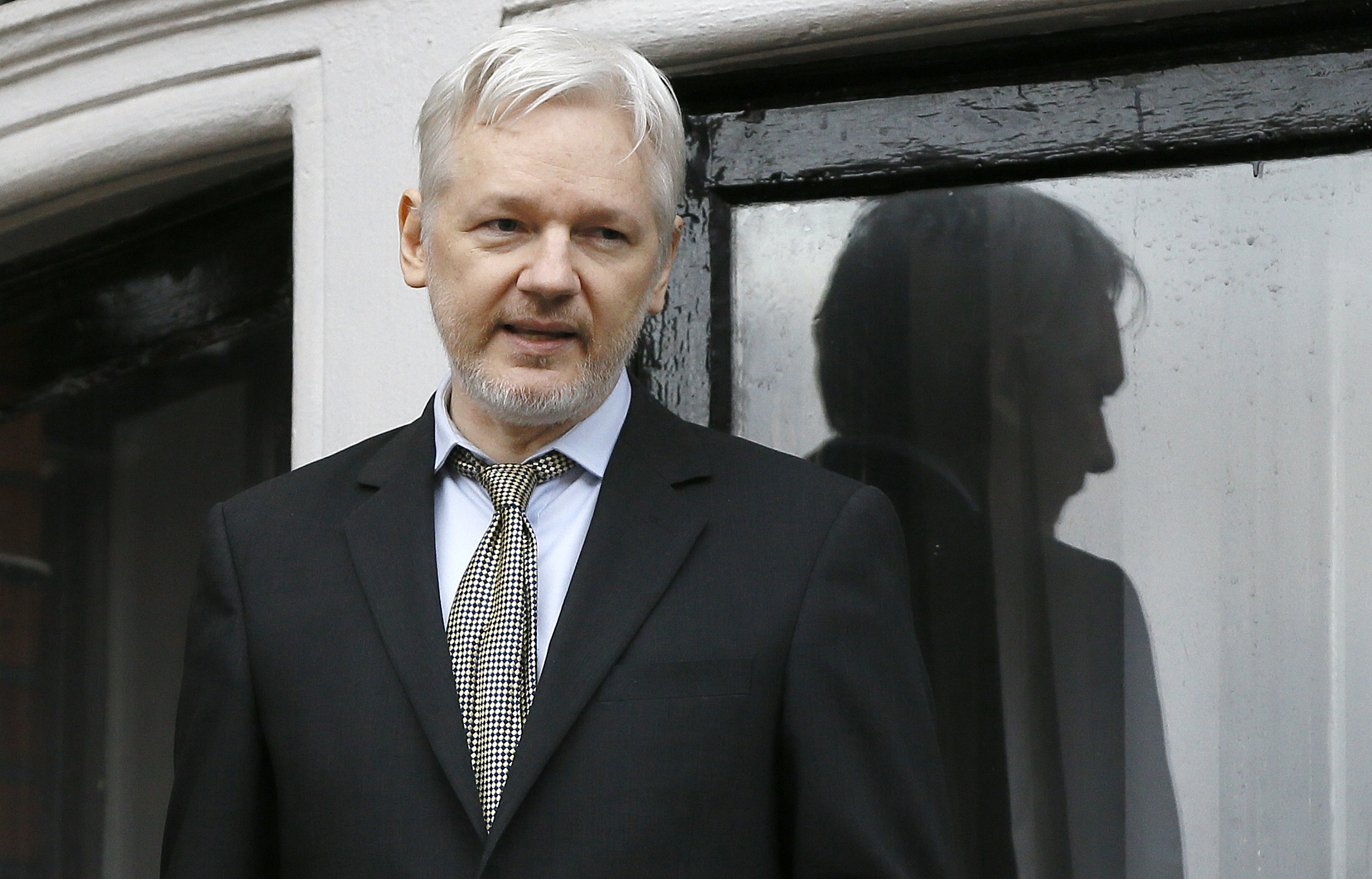 Wikileaks published emails hacked and stolen in 2016 from Hillary Clinton's campaign manager John Podesta. A Russian-government linked website, "D.C. Leaks," also published the Podesta emails.
"Russian Dossier" refers to unsubstantiated opposition research on Trump which a Democratic Party-contracted American political research firm hired a retired British spy to assemble. The files were eventually turned over to the FBI by Sen. John McCain (R-Ariz.) after he was given a copy during the 2016 campaign.
He did say during the ABC News interview that his questioning by the FBI at Logan was "extremely professional" and even "humorous."
"They talked to me for about 50 minutes and it was actually quite friendly," Malloch said.
Malloch shared few other details, citing legal advice, and he declined to discuss specific questions the FBI asked. His Washington-based lawyer did not return several calls and emails asking for comment over the past two weeks.
Malloch on efforts to meet candidate Trump
One source who has met with the special counsel's team tells ABC News they were asked about Malloch and efforts by Stone to get him an audience with then-candidate Trump during the 2016 campaign. Asked about such efforts recently, Malloch in an email wrote, "Cannot deny or confirm, on legal advice."
The book — which is endorsed by InfoWars radio host Alex Jones — charges that the U.S. intelligence community has attempted a "coup d'etat to overthrow" Trump's presidency.
Malloch lives in the U.K., where he says he has befriended British supporters of the American president, such as U.K. Independence Party founder Nigel Farage, who campaigned with Trump in 2016 and has visited the Ecuadorian Embassy in London.
Farage, who campaigned with Trump in the U.S., has denied allegations that he delivered derogatory information about Clinton to Assange.
Malloch said he was an unpaid, volunteer adviser to the Trump campaign and wrote more than 20 op-eds supporting candidate Trump. But many of Trump's closest aides told ABC News they were unaware of Malloch prior to last month when he said he was stopped by agents at Logan.
"Never heard of him," said one senior Trump campaign aide.
In his initial statements about his run-in with Mueller's investigators to the media, Malloch said he had agreed to appear before the grand jury probing Russian active measures to influence the 2016 election in Washington, D.C. federal court on April 13. He confirmed to ABC News that he did not testify then but declined to say why, or if his testimony has been rescheduled.
"The facts are as laid out in the post-script to my [upcoming] book -- and on legal advice, I'm told not to talk at all about where that lies or what might happen or my part and I'm certainly willing, a very willing cooperator in any questions they might have and have had."
ABC News' John Santucci and Katherine Faulders contributed to this report.