Facing a Friday midnight deadline before another government shutdown, House and Senate negotiators were meeting Monday in a last-ditch effort to revive border security talks that stalled over the weekend.
While negotiators had strived to finalize an agreement and sign a conference report by Monday, Democrats and Republicans remained at loggerheads not just on a dollar amount for physical barriers, but also over a cap to the number of beds to accommodate immigrant detainees being held at ICE facilities.
Time is running short. The four top appropriators – Sens. Richard Shelby. an Alabama Republican, and Patrick Leahy, a Vermont Democrat, as well as Reps. Nita Lowey, D-N.Y., and Kay Granger, R-Texas, were scheduled to meet behind closed doors in the Capitol Monday afternoon, aiming to end the impasse with a deal that not only addresses border security but averts a partial government shutdown.
Over the weekend, Republicans balked at Democratic proposal to cap the number of beds at immigration facilities – working instead to increase the number of beds as they negotiate limits on funding for physical barriers at the southern border.
Democrats argue this cap would force the Trump administration to prioritize arresting and deporting serious criminals, while Republicans contend ICE would be also limited in the number of convicts they could detain because Democrats want to count anyone convicted of or charged with any felony or a misdemeanor involving drugs, crimes against the person, or gang activity against the cap.
Without a deal that passes through both chambers of Congress and is signed by the president, funding runs dry at midnight Friday.
The House of Representatives is expected to debate and vote on the prospective conference report first, and Democrats could waive their 72-hour rule that requires a bill to be posted online for parts of three days in order to speed up the legislative process and give the Senate enough time to traverse its own procedural obstacles.
The House of Representatives is not holding votes on Tuesday in order to allow members to travel to Michigan to attend funeral services for former Rep. John Dingell.
While there are some reports that Democrats could sign off on as much as $2 billion for physical barriers, one Democratic aide close to the negotiations predicts Democrats would reject a sum that high.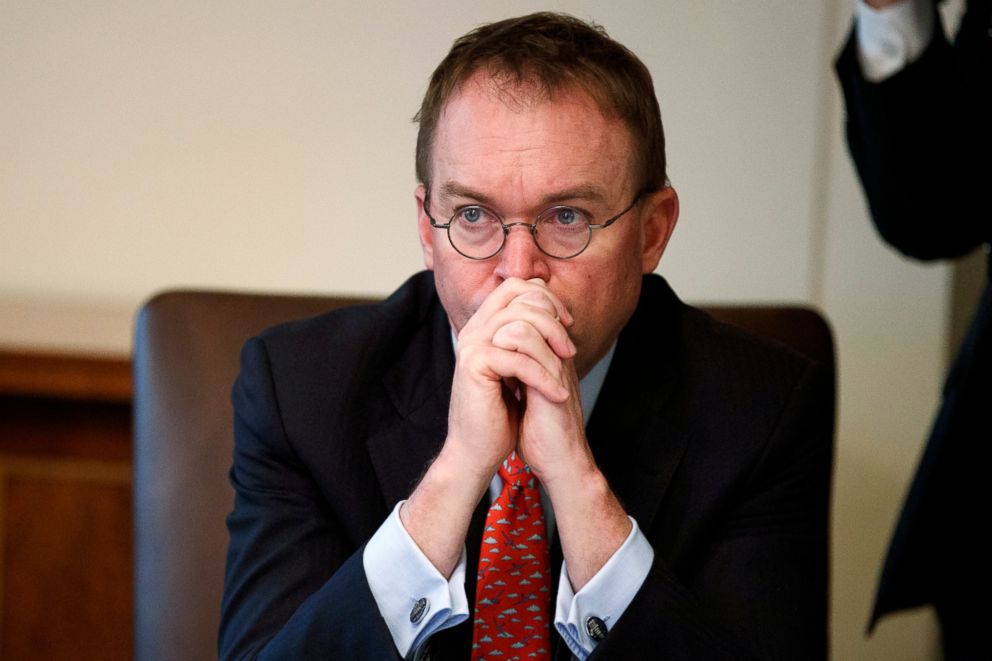 Absent a deal that meets the president's $5.7 billion request, the White House has signaled the president will either declare a national emergency to access funds to cover the expense, or he would pinch from other unspecified "pots of money."
"There are certain sums of money that are available to the president, to any president," acting chief of staff Mick Mulvaney said on NBC's "Meet The Press" on Sunday. "There's pots of money where presidents, all presidents, have access to without a national emergency. And there's ones that he will not have access to without that declaration."
Without an appropriations deal, Democrats are keenly aware that a continue resolution would still produce $1.3 billion in physical border wall money, so they're eyeing a figure closer to $1.6 billion as a reasonable compromise.
"Everything that we've talked about and covered continues to be an issue until it's not and once everything's agreed to, then we'll move it," Rep. Pete Aguilar, a Democratic conferee from California, told ABC on Friday before talks devolved over the weekend. "We want to avoid a shutdown on the 15th, so we're just hustling to meet that deadline."
Republican conferee Rep. Chuck Fleischmann told ABC he thinks the semantic debate attached to the terminology of whatever obstruction is built to prevent the free flow of immigrants across the border is in the past.
"I hope we have all moved passed the semantic games that are out there. A barrier's a barrier," Fleischmann said.