While President Donald Trump's Supreme Court justice nominee, Brett Kavanaugh, makes national headlines, several judges are making a political impact in a different way: they're running for Congress.
Interested in
2020 Elections?
Add 2020 Elections as an interest to stay up to date on the latest 2020 Elections news, video, and analysis from ABC News.
A handful of former judges – including Bob Corlew, Tim Bjorkman, Mary Barzee Flores, and Paul Wright – are running for congressional seats in Tennessee, South Dakota, Florida, and North Carolina, respectively.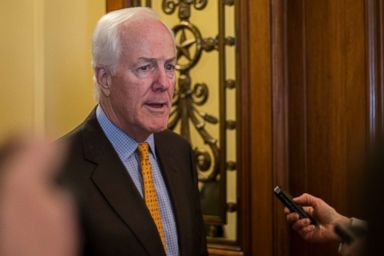 If elected, these judges-turned-candidates will join several fellow former judges in Congress, including Senate Majority Whip John Cornyn, who previously served as a Texas supreme court judge. Other members with a history of serving as judges include Rep. Alcee Hastings, D-Fla., Rep. G.K. Butterfield, D-N.C., Rep. Lloyd Doggett, D-Texas, and Rep. Ted Poe, R-Texas.
While judges are often known for their nonpartisanship, each candidate has cast their congressional bid on behalf of a major party. And a few have already seen success in their states' primary elections.
Bjorkman ran unopposed in South Dakota's at-large congressional district Democratic primary. Bjorkman formerly served as a circuit court judge and the president of the South Dakota Judges' Association.
And in May, Wright, a former district court and superior court judge, became the Republican nominee in North Carolina's 12th Congressional District. But he isn't new to politics – he's run for House twice before, ran for governor in 2012, and tried his luck at unseating incumbent U.S. Senator Richard Burr in 2016.
Meanwhile, Corlew and Barzee Flores have yet to face their opponents in their states' August primaries.
Barzee Flores, a former circuit court judge and Obama district court nominee, said she "remains committed to public service, even more so after experiencing, firsthand, how petty our politics have become."
I'm honored to receive this distinction - from the get-go, my campaign has been all-in for ending gun violence and getting the NRA OUT of our politics. Thank you. pic.twitter.com/GOOOyGtwub

— Mary Barzee Flores (@MBFforCongress) May 10, 2018
Corlew, a former general sessions and chancery court judge, echoed Barzee Flores's sentiments about partisanship and said he's "devoted [his] life to public service, not political service."
Bjorkman told ABC News his judgeship experiences gave him a "front row seat to see much of what's wrong in society."
"Everyday from the bench, I saw much of what the left and the right are fighting about," he said.
Argus Leader letter to the editor: "Tim Bjorkman is not a politician. He is a problem solver looking to reach across party lines to get the best solutions for South Dakota." #ImWithTim #NoPACs https://t.co/BTVlY3hZwg pic.twitter.com/ZhIUJxlfXn

— Tim Bjorkman (@TimBjorkmanSD) June 24, 2018
Meanwhile, Wright believes his experiences as a judge have "shown [him] the wide scope of how all laws that govern our people...interface with our state and Federal Constitutions and the important rights of the people protected by these respective documents."
"Although there are many backgrounds of our Congressional representatives I would venture to think having been a judge affords a unique one — as it is a background of deciding how the laws passed actually do affect the people in a practical manner in everyday situations dealing with a wide variety of conflicts and problems," he told ABC News in a statement.
While serving as a circuit court judge, Bjorkman said he presided over several cases involving drug addiction and mental illness, which he attributes to a "lack of affordable and timely healthcare."
He said he decided to run for Congress because of a South Dakota Law Review article he was writing about "how dysfunctional childhoods put people on the path to prison."
"I don't look at issues through a partisan lens. My views cut across party lines," he said.
Both Wright and Bjorkman said they're disappointed by today's congressional partisanship.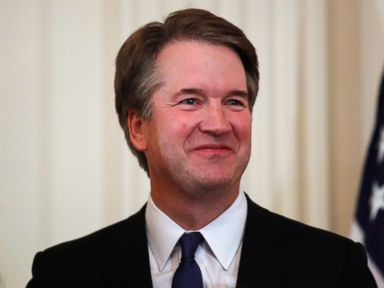 "I do think that Congress should set aside a wider area of nonpartisan votes - such as appointments to courts, than the body as a whole is now doing, as today it seems even judicial appointments, especially the Supreme Court, have sadly become far too partisan," Wright said.
Meanwhile, Bjorkman fears that the influence of special interest groups on Congress hinders its ability to achieve progress on healthcare and leads to "political football."
"When I was a judge, I listened to both sides. And when you take money from one side, it's hard to say your decisions aren't influenced by that side," he said, adding that he won't "accept corporate PAC money" or "pay congressional dues."
Ultimately, Bjorkman attributes his judicial experiences to helping him cultivate an objective mindset that's shaped his politics.
"I think people yearn for representatives who come from a less partisan background. People need an advocate who is not a pawn of special interests or the political machine," he said. "I'm from outside the party structure. I've never been in party politics, and I don't owe my positions to any political party or hierarchy."