Paul Manafort, the onetime Trump campaign chairman, arrived in court on Friday for a hearing about his sentencing date in a wheelchair.
Manafort is currently in detention in an Alexandria jail awaiting sentencing on a host of charges brought by Mueller's prosecutors in two separate jurisdictions as part of his investigation into Russian meddling during the 2016 campaign.
Manafort's defense attorney, Kevin Downing, told Judge T.S. Ellis that Manafort's health has suffered as a result of his incarceration.
"We do think there are significant concerns with Mr. Manafort's health and much of that has to do with the terms of Mr. Manafort's confinement," Downing said, though it was not immediately clear what ailment Manafort has suffered.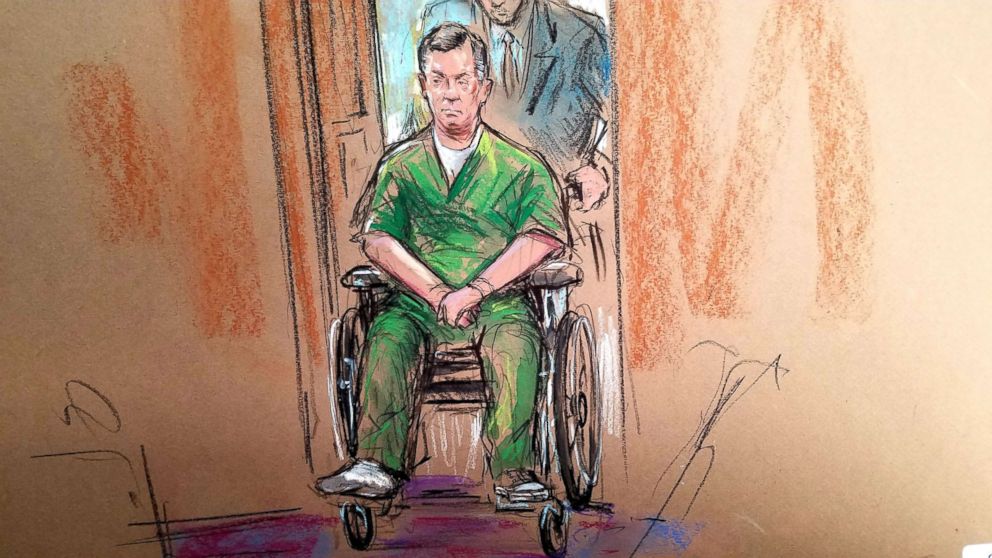 The judge decided Manafort will be sentenced on Feb. 8 for various financial crimes after a jury found him guilty in August. He is also awaiting sentencing on the two separate counts of conspiracy to which he pleaded guilty in September. A joint status report with regard to sentencing in that other case is due Nov. 16.
After a grueling two-week trial in Virginia this August in which Manafort was found guilty on eight felony counts for financial crimes related to his unregistered lobbying work in Ukraine, Judge Ellis declared a mistrial on the remaining ten counts when the jury determined it was hopelessly deadlocked. The judge dismissed those charges without prejudice on Friday.
With another trial on separate charges against Manafort looming in Washington, D.C., the judge had previously granted a request from special counsel Robert Mueller's team for more time to decide whether to retry or dismiss the remaining charges in Virginia. But then the case took a twist.
Legal teams for Mueller and Manafort announced that they had negotiated a plea agreement in which Manafort would plead guilty to two of the charges against him in Washington, D.C. as well as the remaining ten charges from the first trial in Virginia. Prosecutors, the agreement notes, could eventually argue for the dismissal of the Virginia charges depending on the level of his cooperation in ongoing investigations.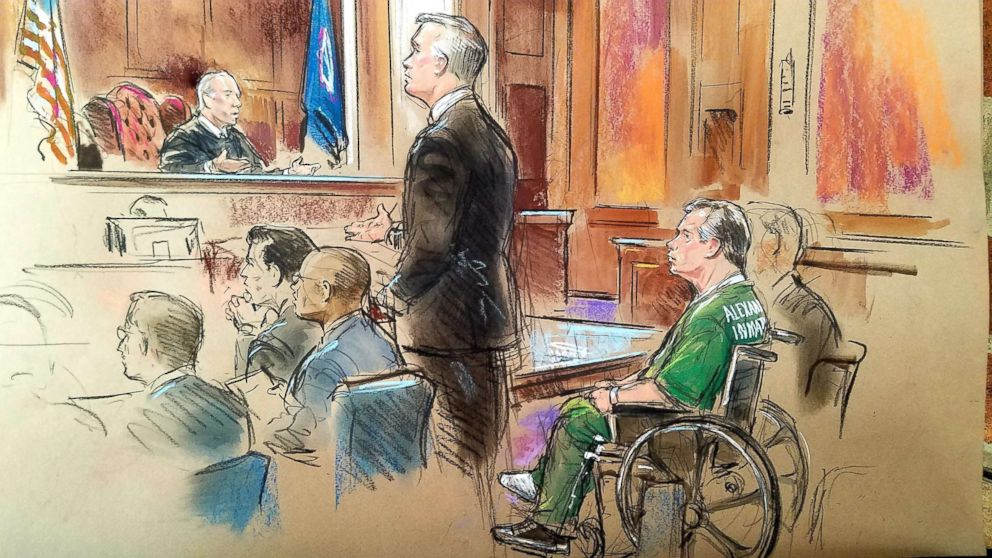 Judge Ellis was not inclined to give prosecutors an additional extension to decide whether to refile the ten counts that jury deadlocked on in his courtroom. He wrote in a filing earlier this month that both the prosecution and defense appeared to anticipate that Manafort's sentencing would "be deferred until cooperation was complete." Ellis took exception to the sentencing timeline, calling that part of the agreement "highly unusual" in a recent court filing.
"In this District, the government's decision to retry a defendant on deadlocked counts is always made in a timely manner and sentencing occurs within two to no more than four months from entry of a guilty plea or receipt of a jury verdict," the judge wrote. "This case appears to be no different from any other case in which the defendant is cooperating and that cooperation is expected to extend beyond a scheduled sentencing date."
It wasn't the first time he had locked horns with Mueller's team. From the time he took on the special counsel's financial crimes case against Manafort, Ellis has repeatedly jousted with prosecutors and questioned their motives for bringing the case against President Trump's former campaign manager. At one pre-trial hearing, the 78-year old jurist said the real reason for the dogged pursuit of crimes dating back more than a decade was to get Manafort "to sing," divulging anything he might know about the President.
During the trial, Ellis regularly pushed prosecutors to "expedite" their case, to drop items he thought irrelevant, and to dramatically curtail the use of pictures and exhibits illustrating Manafort's lavish lifestyle, telling jurors, "We don't prosecute people because they have a lot of money and throw it around." The judge in Manafort's D.C. case had also said she planned to limit this type of evidence in the D.C. trial.
Ellis launched barbs at the prosecution, and at one point — in a rare admission — instructed jurors during the trial to put aside his own remarks from the day before saying that he was "probably wrong."
Editor's note: This report has been updated to clarify that during the hearing the judge dismissed the 10 charges that the Virginia jury deadlocked on in August.