— -- President Obama asked Congress to begin to lift the embargo against Cuba during the State of the Union address this evening.
"In Cuba, we are ending a policy that was long past its expiration date. When what you're doing doesn't work for fifty years, it's time to try something new," President Obama said in tonight's speech.
"Our shift in Cuba policy has the potential to end a legacy of mistrust in our hemisphere; removes a phony excuse for restrictions in Cuba; stands up for democratic values; and extends the hand of friendship to the Cuban people. And this year, Congress should begin the work of ending the embargo," he said.
Tonight's call to action comes after the president has taken all of the steps that the executive branch can to normalize relations with the Communist nation but only Congress can lift the longstanding trade embargo.
U.S.-Cuba relations had long been expected to be a big part of the president's State of the Union address since he made the landmark announcement last month establishing more ways for Americans to travel to the island nation and plans to begin opening trade and full embassies in both nations.
Another indication that the area would be addressed in this evening's speech was the fact that Alan Gross, the American freed as part of a humanitarian release in December after being held in Cuba for five years, a move that triggered the new relations, was listed to attend as a special guest of the White House.
During the speech, President Obama said that he was "overjoyed" that Gross was released.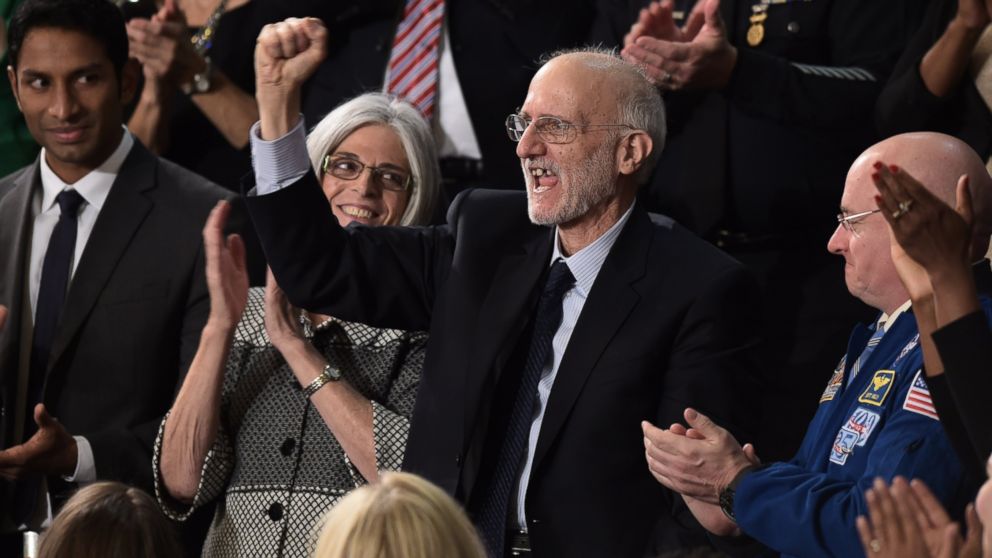 Members of Congress have expressed varied reactions to the calls to lift the embargo, with some from both parties—mostly with Cuban-American ties--pushing against such a move. But, recent Pew polls show more than 60 percent of Americans approve of Obama's decision to reestablish diplomatic relations between the two countries.
Tomorrow, high-level State Department talks will begin in Havana, the first such talks since the Carter administration.
The president's speech starts at 9 p.m. ET on ABC.