President Obama Feels the 'Love' on Jamaica Trip
The president toured the Bob Marley Museum and met with Jamaica's leader.
— -- President Obama managed to squeeze in some fun in between meetings with Jamaican and Caribbean leaders on his trip to Jamaica this week -- from paying homage to reggae star Bob Marley to practicing his own Jamaican accent.
It all kicked off Wednesday when the president touched down in Kingston, Jamaica, greeting lawmakers as he stepped off Air Force One.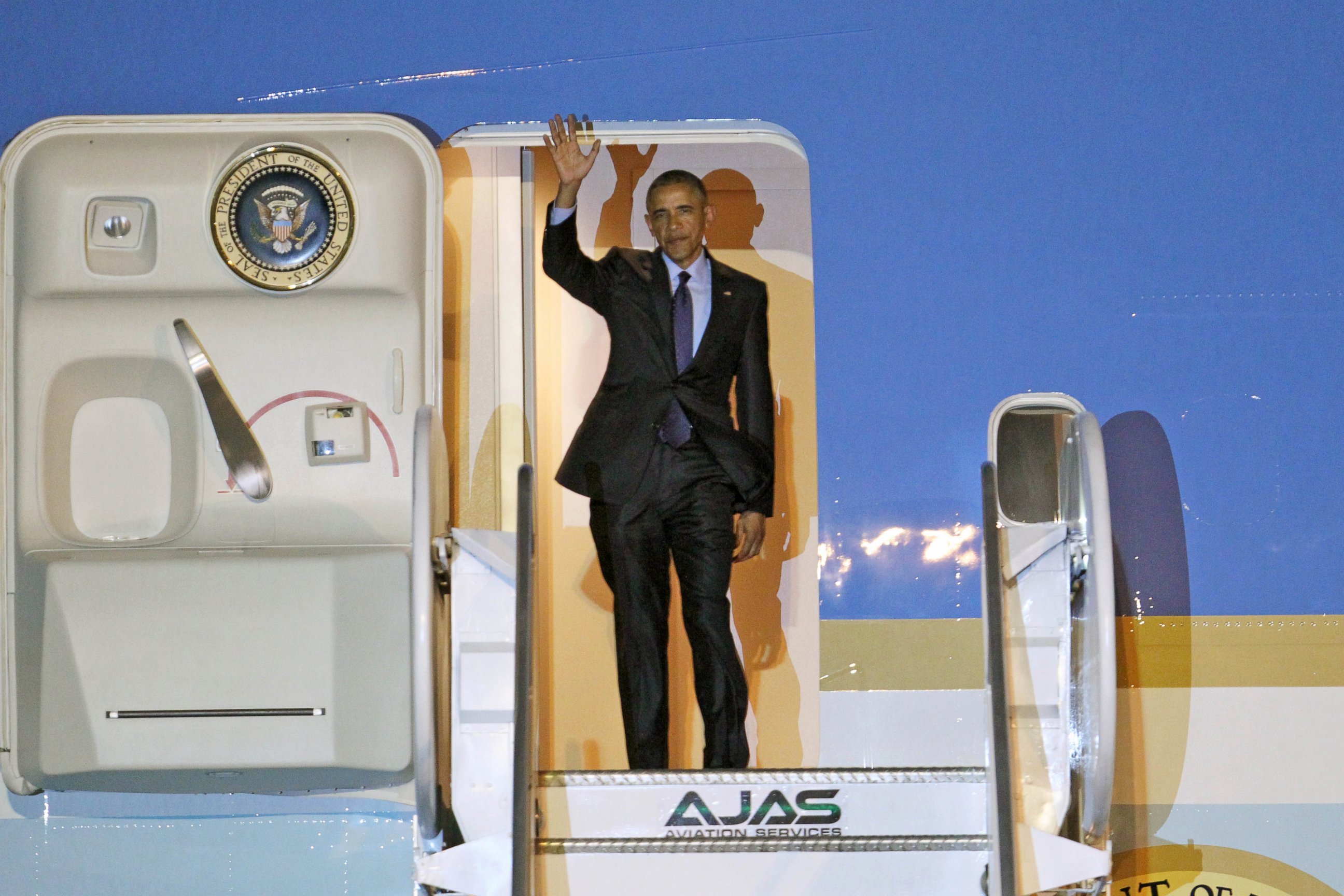 One of his first stops was the Bob Marley Museum. As the Jamaican legend's hit song "One Love" played on speakers outside, President Obama toured the museum, eyeing the gold and platinum records lining the walls of the museum that was once Marley's house. The president even revealed he's a bit of a record collector, telling his tour guide, "I still have all the albums."
On Thursday, the president said the visit to the Bob Marley Museum was one of his favorite pit stops of his entire presidency.
"The quick trip that I made last night to Bob Marley's House was one of the more fun meetings that I've had since I've been president, as a big fan since I was in high school, and is indicative of the incredible spirit of the Jamaican people," he said.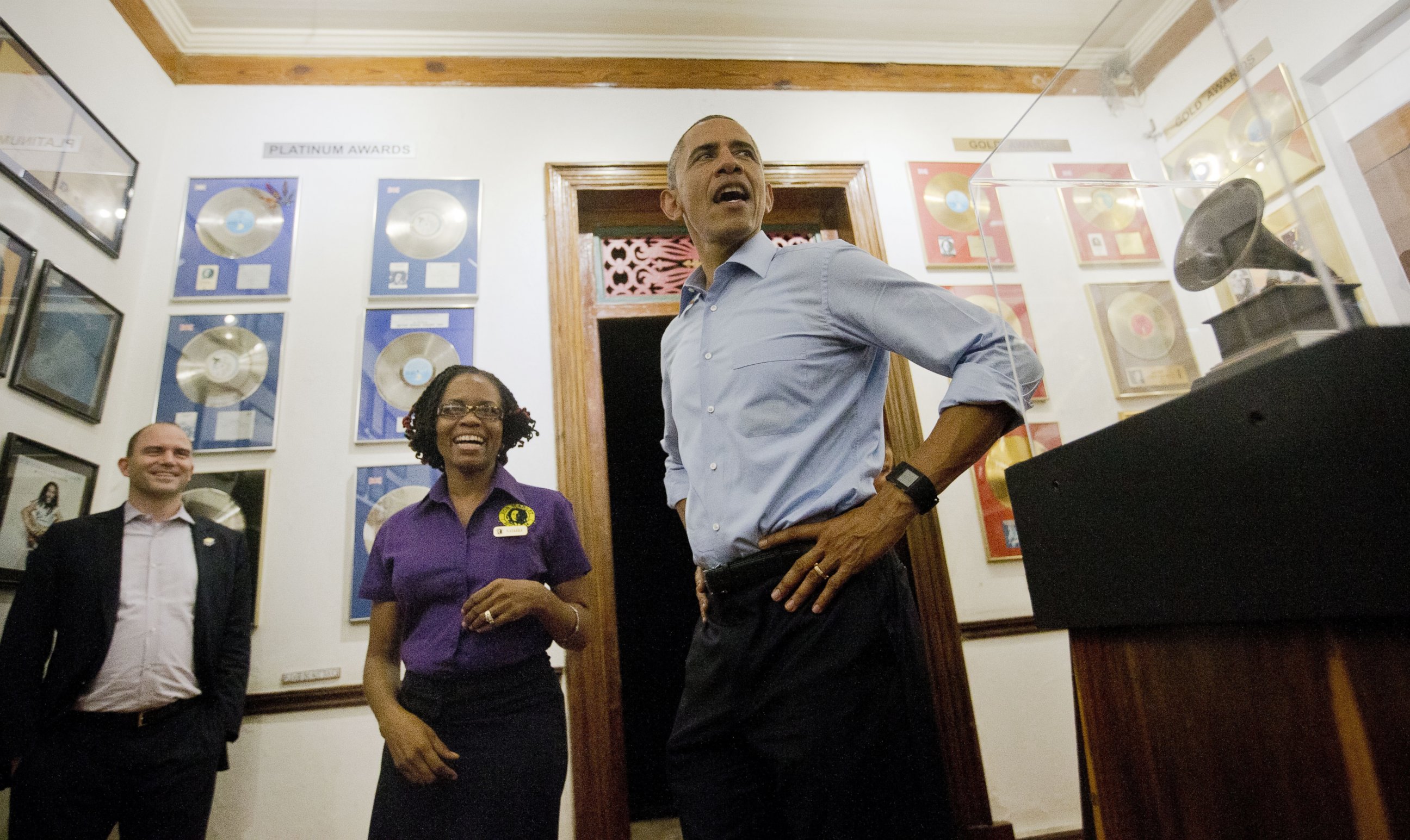 Obama kicked off Thursday morning by meeting with Jamaican Prime Minister Portia Simpson Miller -- but things got off to a rocky start when the president accidentally referred to her as "Madam President," which is not her title. But apparently, Simpson Miller had no hard feelings towards the president for his mistake. Hours later, she declared her "love" for the president.
"I just want to say to you, you might not know, but you're very loved in this country, Jamaica," the prime minister told the president. "I can say to you publicly, I love you, and ask for you to pass on my best wishes to your beautiful wife."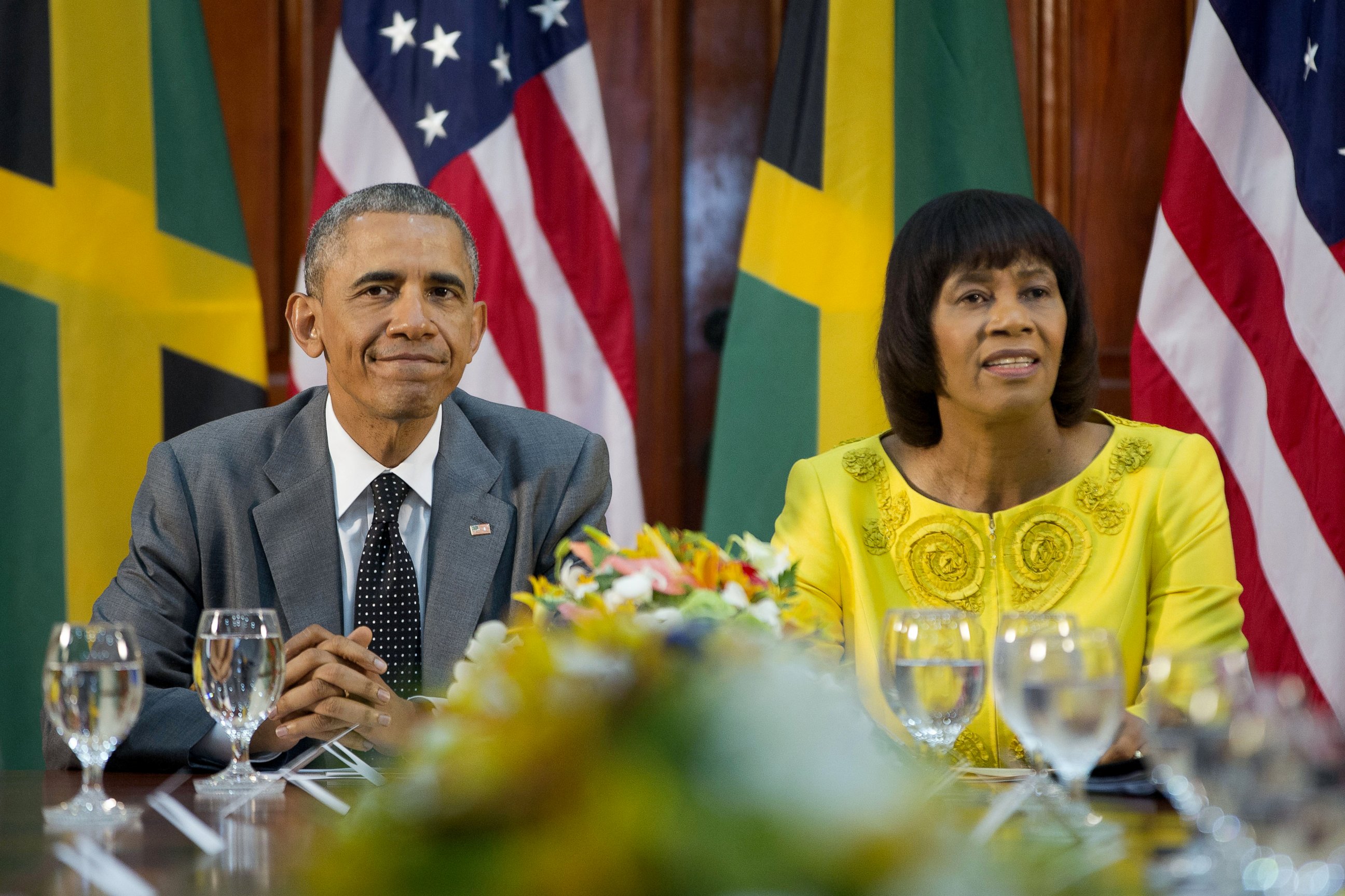 He ran into another snafu while signing a guestbook at the Jamaica House, writing down the wrong date as he left a message for the Jamaican people.
The president wrote, "10th April 2015." Sorry, Mr. President, it's April 9.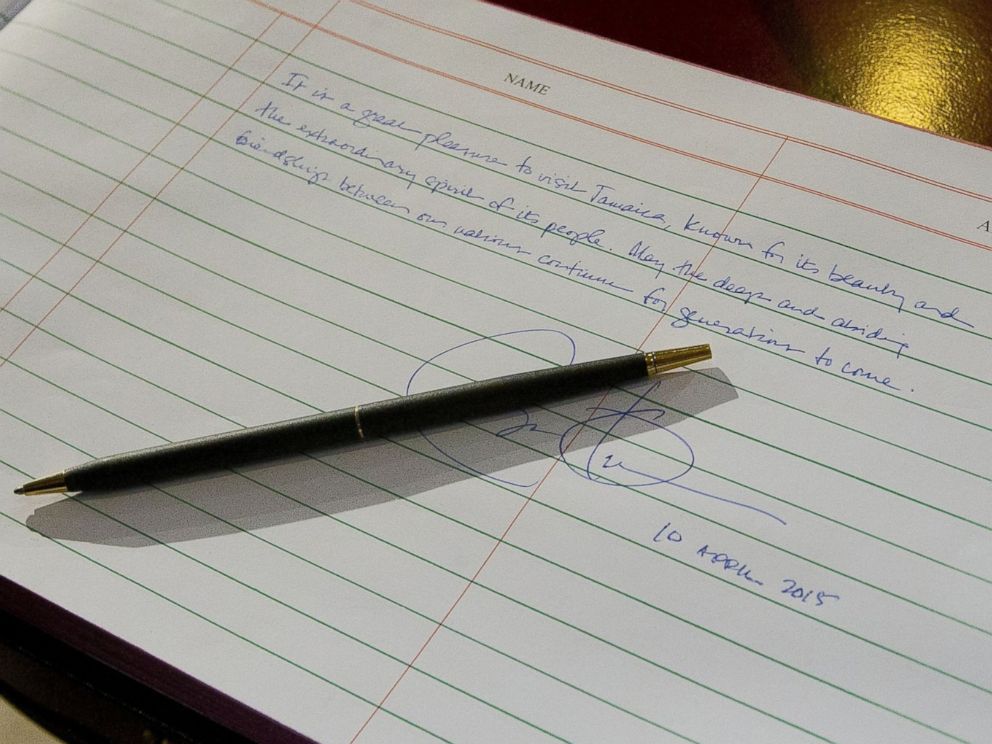 Obama then met with leaders from the Caribbean Community, also known as CARICOM -- even posing for a class photo with them beforehand.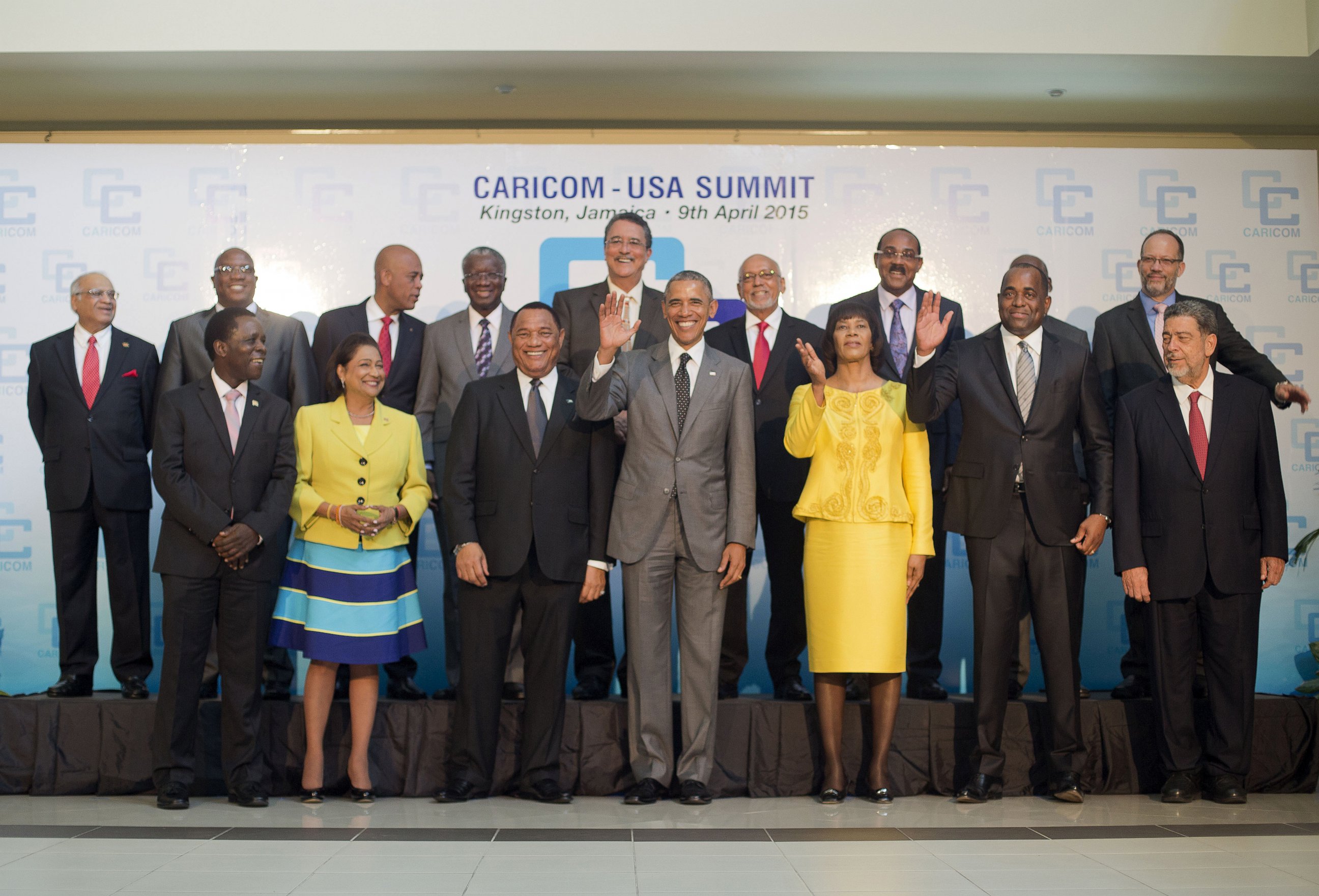 And he hosted a town hall with students at the University of the West Indies -- greeting them with a Jamaican accent.
President Obama even fielded questions about marijuana from a Jamaican man he described as looking as Seattle Seahawks player "Marshawn Lynch"