— -- President Trump's campaign promise for more aggressive immigration enforcement -- from building a "big, beautiful" wall to creating a "deportation force" -- has begun to become reality, according to a Department of Homeland Security draft progress report reviewed by ABC News.
A Department of Homeland Security (DHS) official confirmed to ABC News the authenticity of the draft, which was obtained and first reported by The Washington Post. However, a department spokesperson downplayed the memo as an early draft and said DHS does not comment on "pre-decisional" documents.
The draft memo details major shifts in immigration enforcement under Trump and highlights a new reality for the estimated 11 million unauthorized immigrants living in the U.S.
Immigration and Customs Enforcement (ICE) continues to conduct targeted enforcement, but under new guidelines all unauthorized immigrants are subject to arrest and deportation, and agents on the ground have been given much more leeway on whom to take into custody.
A Trump executive order, "Border Security and Immigration Enforcement Improvements," signed Jan. 25, calls on DHS to take a more aggressive approach to immigration enforcement.
"For those that continue to seek improper and illegal entry into this country, be forewarned. This is a new era. This is the Trump era," Attorney General Jeff Sessions told immigration officials in Arizona on Tuesday. "The lawlessness, the abdication of the duty to enforce our immigration laws and the catch-and-release practices of old are over."
Earlier this month, tensions flared over the Trump administration's stance against so-called "sanctuary cities" -- places that limit how much local police forces can cooperate with federal immigration authorities.
The administration's focus on immigration enforcement and its threatened crackdown against so-called "sanctuary cities" is raising concerns among some former homeland security officials.
"It diverts resources away from critical law enforcement and homeland security activities, and their rhetoric directed at sanctuary cities is driving a wedge between the feds and local law enforcement that likely will result in reduced cooperation," said ABC News contributor and former DHS official John Cohen
"If the administration continues down this path I fear the result will be to make Americans less safe," Cohen said.
Trump's border wall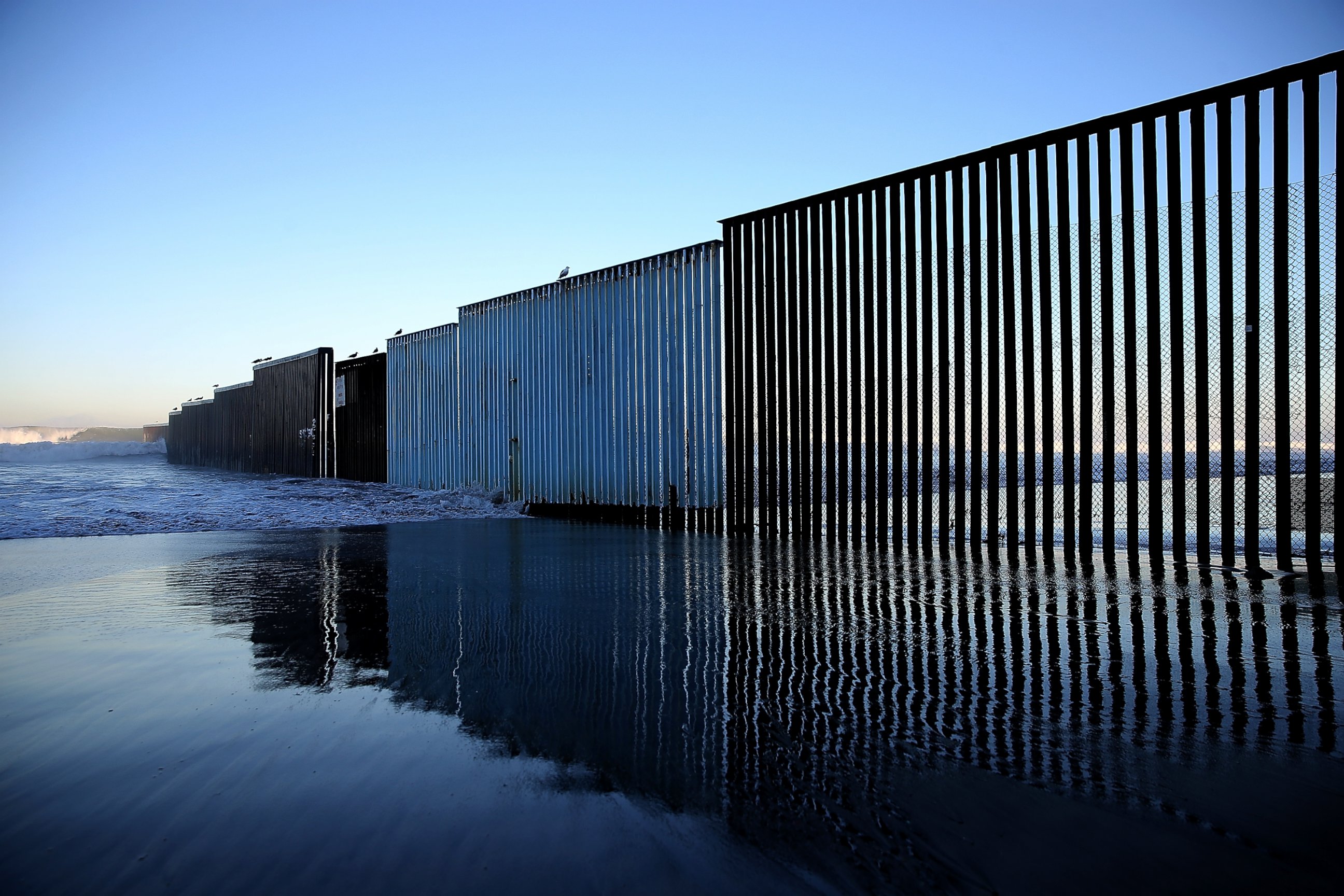 Development of the proposed wall along the southern border -- a cornerstone promise of Trump's campaign -- is underway, although the time frame and logistics for the project are far from certain, the draft report shows.
In light of the diverse topography across the 2,000-mile border between the U.S. and Mexico, "there can be no one-size-fits-all border barrier solution," reads the report.
This suggests that the wall Trump talked about on the campaign trail may not be a uniform concrete wall across the entire border, as has also been suggested by other administration officials.
It is "unlikely" that the wall along the Southwest border of the United States will stretch "from sea to shining sea," Department of Homeland Security Secretary John F. Kelly said in a Senate hearing last week.
Customs and Border Protection (CBP) has meanwhile moved forward on developing different kinds of barriers. The agency has received "requests for proposals" for prototypes of both a wall and other barriers. In order to build those prototypes, DHS requested and received congressional approval for funds to be "reprogrammed" for fiscal year 2017. Additional funding will also likely need to be appropriated.
Prototype construction will start June 22, according to the draft memo, in line with previous DHS statements that it would begin on the southwest border this summer.
Beyond the prototypes, Customs and Border Protection will begin planning for the construction of 34 miles of levee wall in the Rio Grande Valley and 14 miles of barrier in the San Diego region, pending funding, according to the draft document.
Like the wall, many of the administration's immigration goals depend on congressional funding, as the draft memo notes in almost every section. Funding approval is nowhere near guaranteed, as even Republicans have questioned Trump's budget blueprint that calls for dramatic cuts to other areas of the government, including the State Department and Environmental Protection Agency.
Local law enforcement to take on federal immigration duties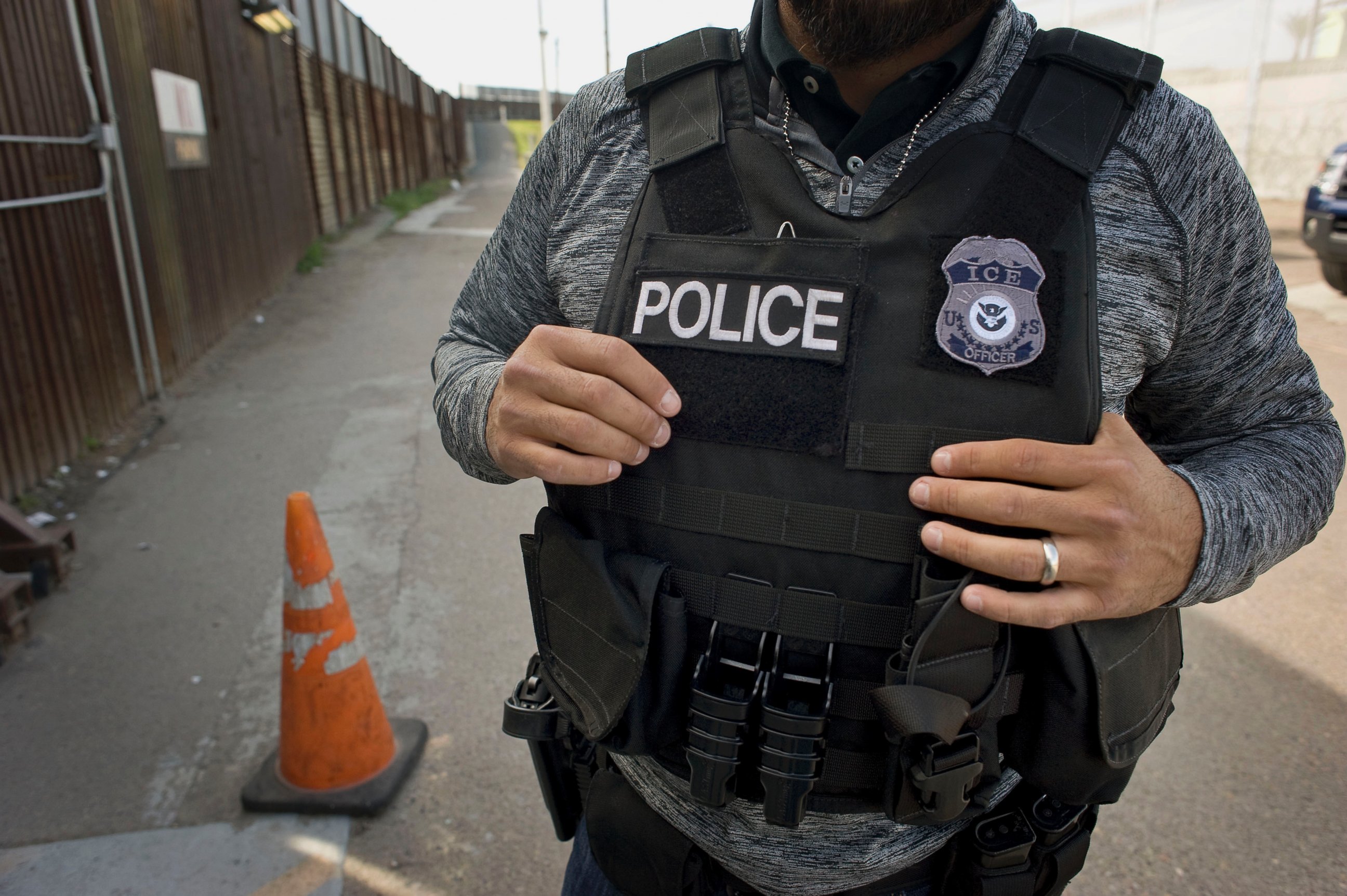 The administration is rapidly expanding a program that allows ICE to deputize local law enforcement to enforce parts of federal immigration law.
The program cannot be expanded beyond 20 new partnerships in fiscal year 2017 due to current resource limitations, the draft memo states.
But more are in the pipeline. ICE has agreements with 37 law enforcement agencies in 16 states to participate in what is called the "287(g) program" that authorizes local officers to identify criminal unauthorized immigrants in their custody and detain them for ICE.
Last week, 18 new applications were approved, and eight were approved in February, according to ICE. Once applications are approved, legal and training steps have to be taken before agreements can be signed and implemented.
Beefing up the immigration force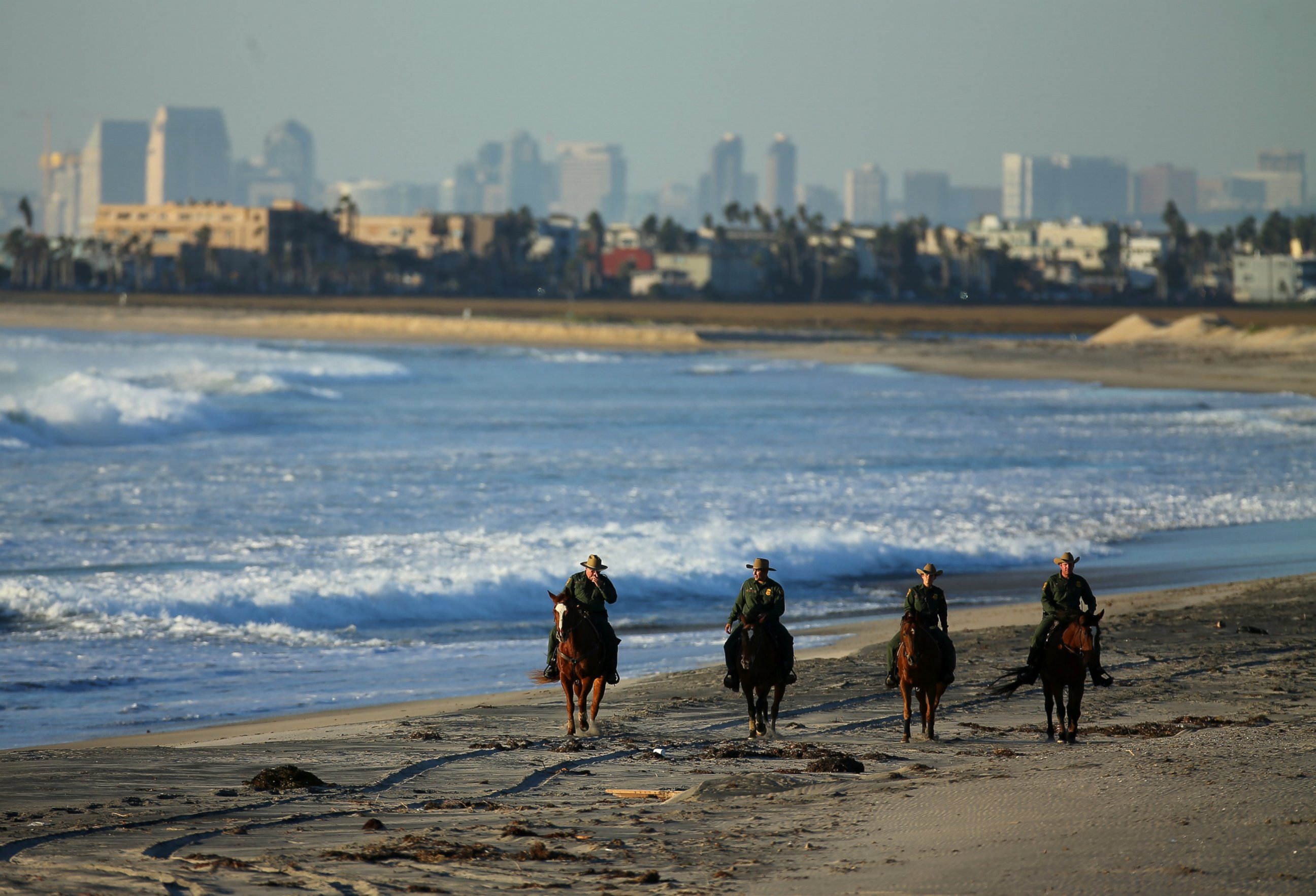 CBP has been directed to hire an additional 5,000 border patrol agents, although the agency has been unable to meet current staffing goals.
"Our challenge is that we're not hiring as fast as we do lose people to retirements and to other agencies," U.S. Border Patrol Chief Ron Vitiello told ABC News last month.
To speed hiring, CBP has said it is considering changes to the polygraph test required for border patrol applicants.
The draft DHS memo says the administration is considering pursuing a legislative amendment to the "Anti-Border Corruption Act of 2010" to permit a "risk-based approach" to the polygraph.
The border protection agency is also removing its language exam, but would require Spanish proficiency, the DHS draft memo says. And the agency is lowering the physical requirements for Border Patrol agents and Customs and Border Protection officer applicants.
"CBP is focused on streamlining its pre-employment process -- not to lower standards, but to improve our hiring capacity; the high standards for graduation at CBP's Academies will remain unchanged," a Customs and Border Protection spokesperson in a statement.
During past hiring surges, CBP has come under fire for ramping up too quickly, lowering standards and hiring unqualified agents.
Increasing detention capacity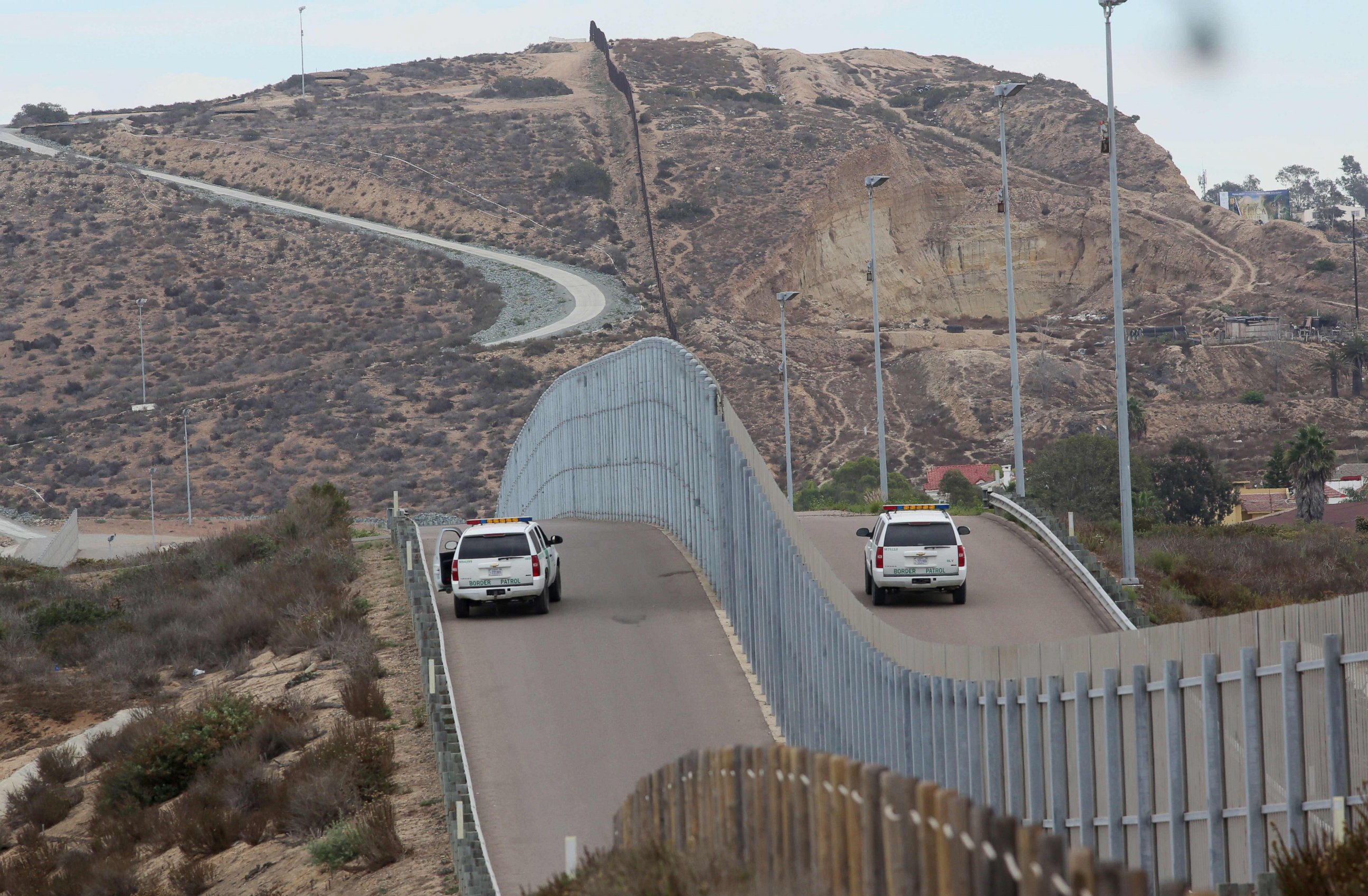 ICE and Customs and Border Protection both plan to increase their capacity for holding immigration detainees, the draft memo says.
CBP is developing plans to be able to temporarily hold up to 12,500 unauthorized immigrants across six states should it need to, the memo states.
ICE has increased its detention capacity by 1,100 beds, which have not been used, and has identified 27 potential locations capable of providing 21,000 additional beds, according to the draft memo.
ICE would not comment on the draft, but did confirm that between October 2016 and February 2017 it signed agreements for dedicated bed space at three facilities -- in New Mexico, Ohio and Georgia. ICE also opened a facility in Texas in January, but that contract was signed many months ago.
And just this week, the GEO Group announced it has been awarded a contract by ICE to develop and operate a new $110 million, company-owned 1,000-bed detention facility in Conroe, Texas.
"Per the executive order, ICE is continuing to seek additional bed space," said an ICE official.
Holding some unauthorized immigrants in Mexico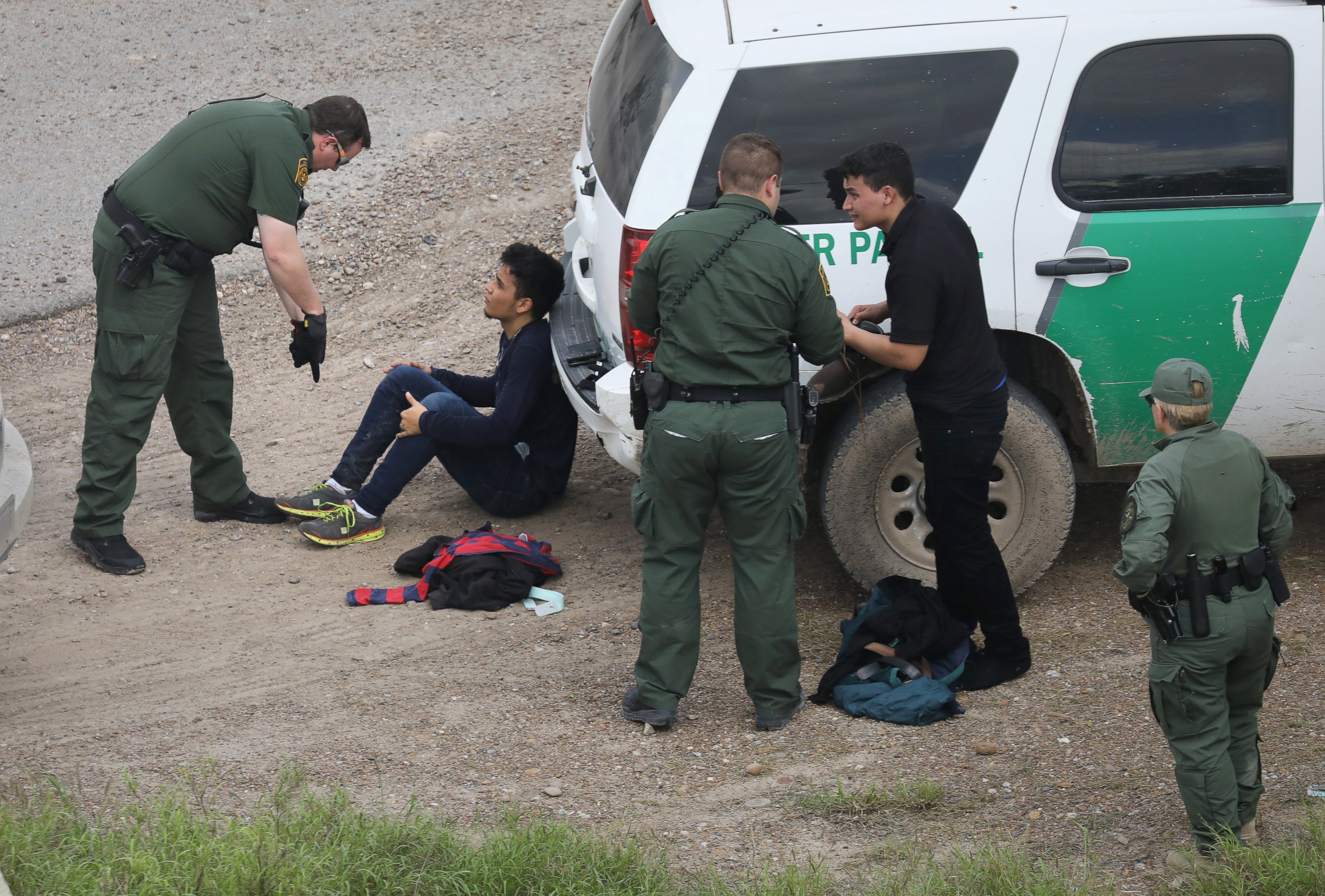 The draft memo also details an administration proposal to keep unauthorized immigrants from Central America and other countries beyond Mexico on the Mexican side of the border, with the U.S. adjudicating the immigration proceedings. Attempts are underway by the U.S. reach an agreement on this with Mexico, according to the draft.
ABC News' Serena Marshall and Mike Levine contributed to this story.