Rep. Elijah Cummings, House Oversight Committee Chair, is dead at 68
The congressman was helping lead the impeachment investigation of the president.
Rep. Elijah Cummings, the long-serving Democratic congressman who was deeply involved in the impeachment inquiry into President Donald Trump, has died at age 68.
Despite that, Trump tweeted his condolences and ordered the flag at the White House to be lowered to half-staff in his honor.
The flag was lowered at the Capitol as well -- where Cummings served since 1996, representing Maryland's 7th Congressional District.
Two moments of silence were also held for Cummings on the Hill, one on the House floor and one at a House Oversight subcommittee hearing on voting rights.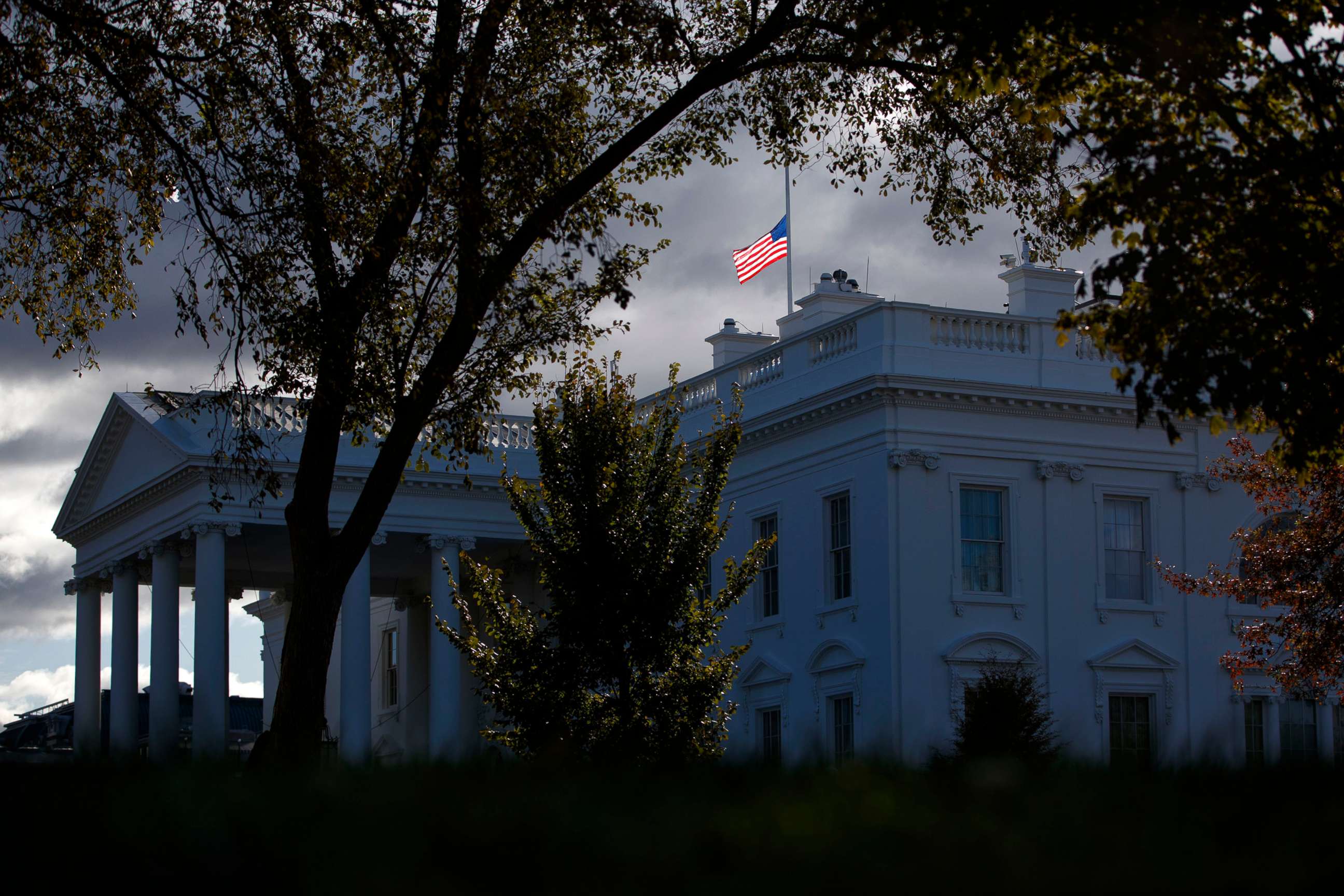 Referring to him as her "Brother from Baltimore," House Speaker Nancy Pelosi said she is "personally devastated" by Cummings' passing and will miss his "warm friendship."
"In the House, Elijah was our North Star. He was a leader of towering character and integrity, whose stirring voice and steadfast values pushed the Congress and country to rise always to a higher purpose," she said in a statement. "His principled leadership as Chair of the Committee on Oversight and Reform was the perfect testament to his commitment to restoring honesty and honor to government, and leaves a powerful legacy for years to come."
"Earlier this year, Chairman Cummings asked us, 'When we're dancing with the angels, the question will be asked: in 2019, what did we do to make sure we kept our democracy intact?' May Chairman Cummings' strength guide us as we carry on his work to honor the oath and protect our democracy," she said.
His office announced that he passed away at approximately 2:45 a.m. Thursday at Johns Hopkins Hospital due to complications concerning longstanding health challenges.
He had an unspecified medical procedure on Sept. 19, causing him to miss one of his committee's hearings. His office said at the end of September that they anticipated Cummings would be back at work when Congress returned to session.
At the time of the procedure, Cummings released the following statement through his office: "I was very disappointed to miss today's hearing. Unfortunately, I've had to have a medical procedure, and my doctors expect me to be back in the office in a week or so. However, nobody should mistake my absence as a lack of commitment to D.C. to statehood or passage of H.R. 51."
Trump most recently sparred with Cummings over the summer, calling the lawmaker a racist and Baltimore a "disgusting, rat and rodent infested mess."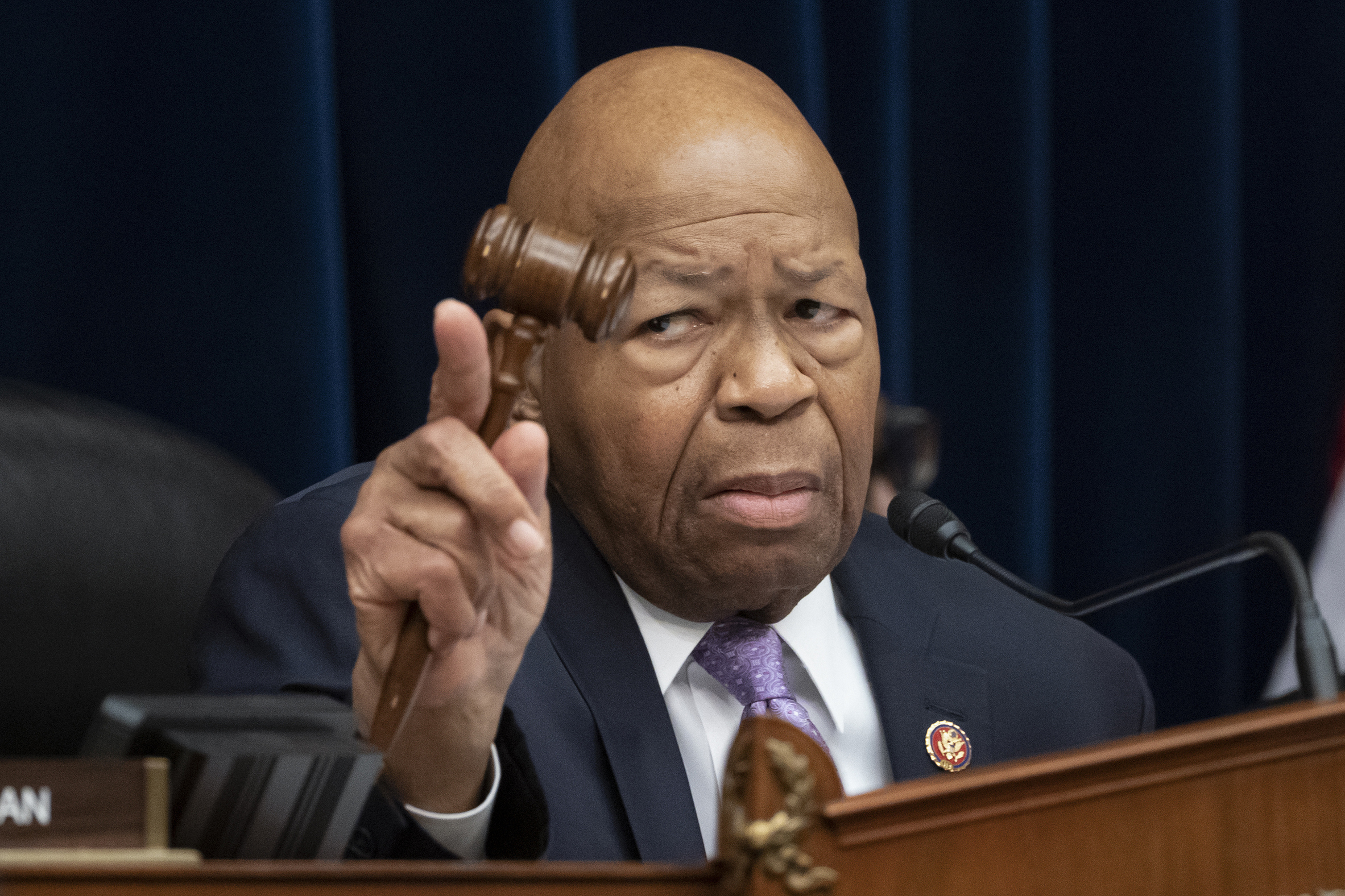 Cummings appeared on "This Week" on July 21, where he told ABC Chief Anchor George Stephanopoulos there was "no doubt" that Trump was a racist, following the president's attacks on Democratic Reps. Alexandria Ocasio-Cortez, Ilhan Omar, Ayanna Pressley, and Rashida Tlaib, known as "The Squad."
"I was beaten and all kinds of rocks and bottles thrown at me. And the interesting thing is that I heard the same kind of chant, 'Go home, you don't belong here.' And they called us the N-word over and over and over again," Cummings said, recalling racism he had faced in the past.
"What it does when Trump does these things, it brings up the same feelings that I had over 50 something years ago, and it's very, very painful," Cummings said. "It's extremely divisive and I just don't think this is becoming of the president of the United States of America, the leader of an entire world."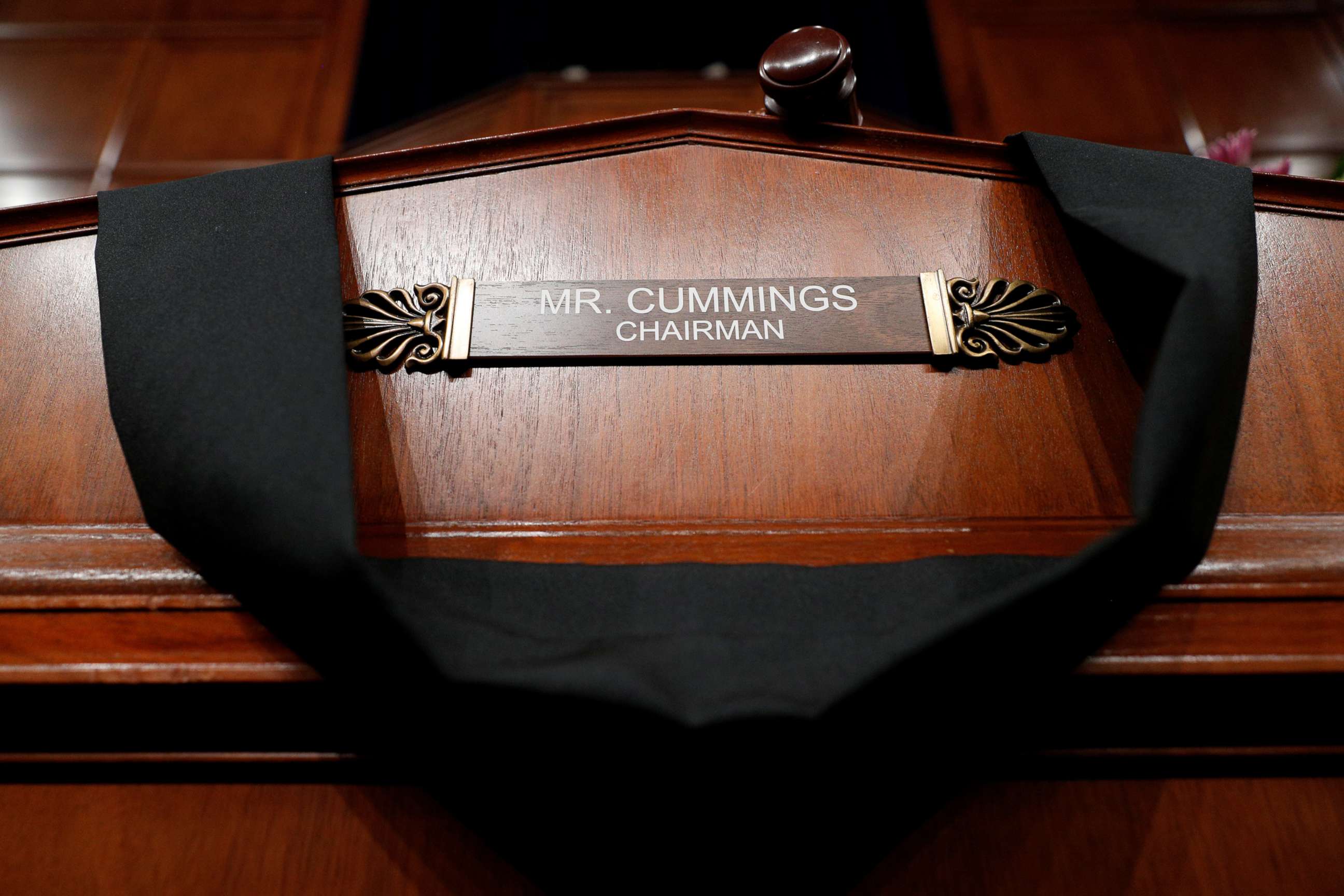 In an interview with ABC News Live anchor and correspondent Kimberly Brooks, former Baltimore Mayor Stephanie Rawlings-Blake talked about her personal relationship with Cummings.
"I've known him my whole life. I've known him to be a generous man, a thoughtful man, a kind leader. And we've taken a big hit today," she said. "His legacy is of ego-less or selfless public service. He was so focused on the next generation. He was clear about what his purpose was. He was here to make a difference in the lives of children he would never meet and he did that up until his last breath."
In his tweeted condolences, the president said, "My warmest condolences to the family and many friends of Congressman Elijah Cummings. I got to see first hand the strength, passion and wisdom of this highly respected political leader. His work and voice on so many fronts will be very hard, if not impossible, to replace!"
Trey Gowdy, the former South Carolina GOP congressman who had tense moments with Cummings when they both served on the House Oversight Committee's two-year Republican-led probe into the 2012 terrorist attacks on the U.S. embassy in Benghazi, Libya, praised him in a Twitter thread.
"We never had a cross word outside of a committee room. He had a unique ability to separate the personal from the work," Gowdy tweeted, calling Cummings one of the "most powerful, beautiful, compelling" voices on the Hill.
Former President Barack Obama and Michelle Obama expressed their condolences as well, saying they were "heartbroken" over the late congressman's passing. In a statement posted on Twitter, they expressed their sympathy for his wife, Maya, and his three children.
Other celebrities and politicians across the political spectrum, including 2020 presidential candidates, also turned to social media to express their sympathies, using the Twitter hashtag #RestInPower to celebrate his lifelong commitment to civil rights and democratic values.
Cummings was born and raised in Baltimore. He was one of six children to Robert and Ruth Elma Cummings, who died last year at the age of 91.
"Both of my parents emphasized education because they had been deprived of one. My dad was pulled out of school at an early age to plow the fields and pick strawberries," Cummings told The Baltimore Sun in 2018.
He also told the newspaper, "When my father drove me to Howard University, he said, 'I want you to go through those doors and get blessed, so when you come out, you can help people.'"
Cummings earned a bachelor's degree in political science from Howard University, where he served as student government president. He later graduated from the University of Maryland law school. He has also received 13 honorary doctoral degrees from universities throughout the United States, according to the biography on his House of Representatives website.
He started his political career in the Maryland House of Delegates, where he served for 14 years and became the first African American in Maryland history to be named speaker pro tem. He had served in Congress ever since.
ABC News' Matthew Ley and Lauren King contributed to this report.