Rep. Tulsi Gabbard calls for President Trump's censure
She remains undecided on impeachment on eve of House vote.
Hawaii Rep. Tulsi Gabbard is calling for President Donald Trump's censure on the eve a full House vote Wednesday on the articles of impeachment.
The resolution, which Gabbard planned to introduce late Tuesday, suggests that the president put personal political gain over national interest.
Gabbard has said she remains undecided on impeachment.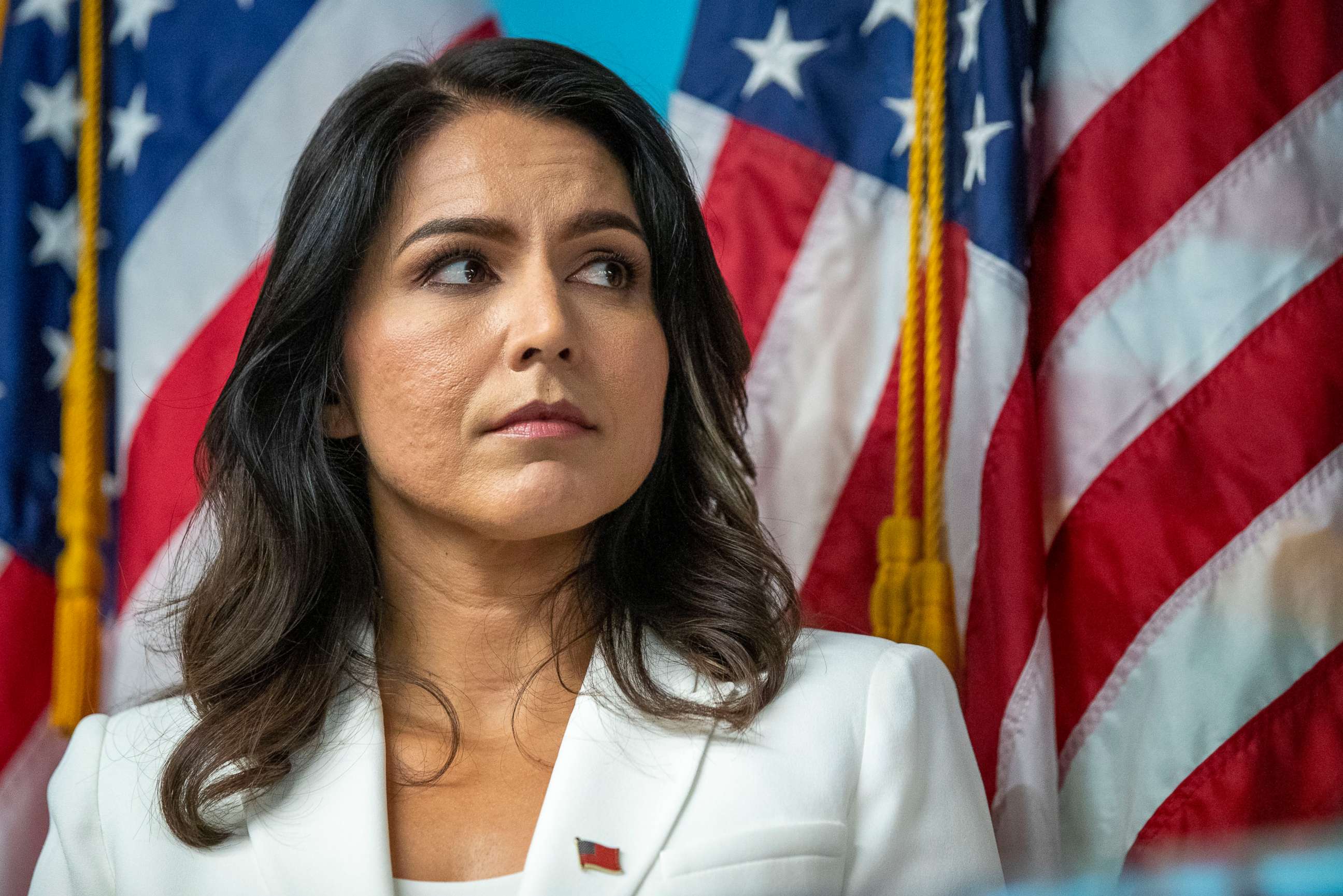 "I'm taking this time for myself to be able to review everything that's happened, all the information that's been put forward," Gabbard told a crowd at Furman University in Greenville, South Carolina, on Monday. "And just all the factors that go into really trying to figure out what what is the best action to take for our country. And for democracy. It's not a simple or easy decision to make."
She is the only member of the House in the 2020 Democratic presidential field eligible to vote on Wednesday. Although she remained undecided about impeachment, Gabbard told voters, "I think it's really important that every member of congress cast their vote based on what's in the best interest of the country rather than based on political implications."
In recent months she has gained support across the ideological spectrum, including Republican, libertarian and independent voters, as well as Democrats.
The former vice chairwoman of the Democratic National Committee, said she's focused on making the right decision, instead of the decision that might turn away the least amount of voters that she's garnered this election cycle.
"Throughout my political life, I have always done my best to make decisions and cast votes based on what I believe is the right thing to do," the Hawaiian congresswoman told reporters earlier this week. "Even when that decision causes political damage to my quote-unquote, you know, career reelection chances, that is not a factor for me in my decision-making process whatsoever."