A Fox Business Network host is apologizing for a remark a retired three-star general and guest made on his program Thursday – saying Sen. John McCain's opposition to Gina Haspel becoming CIA director was because torture "worked" on McCain.
"The fact is John McCain – it worked on John," retired Air Force Lt. Gen. Thomas McInerney told host Charles Payne. "That's why they call him 'Songbird John.'"
McCain has always denied giving up harmful information when he was a prisoner of war and when critics distributed a flyer during the 2008 South Carolina presidential primary claiming he did, it was debunked by the fact-finding website PolitiFact.
Payne tweeted that McInerney's remark was "very false and derogatory" and "should have been challenged."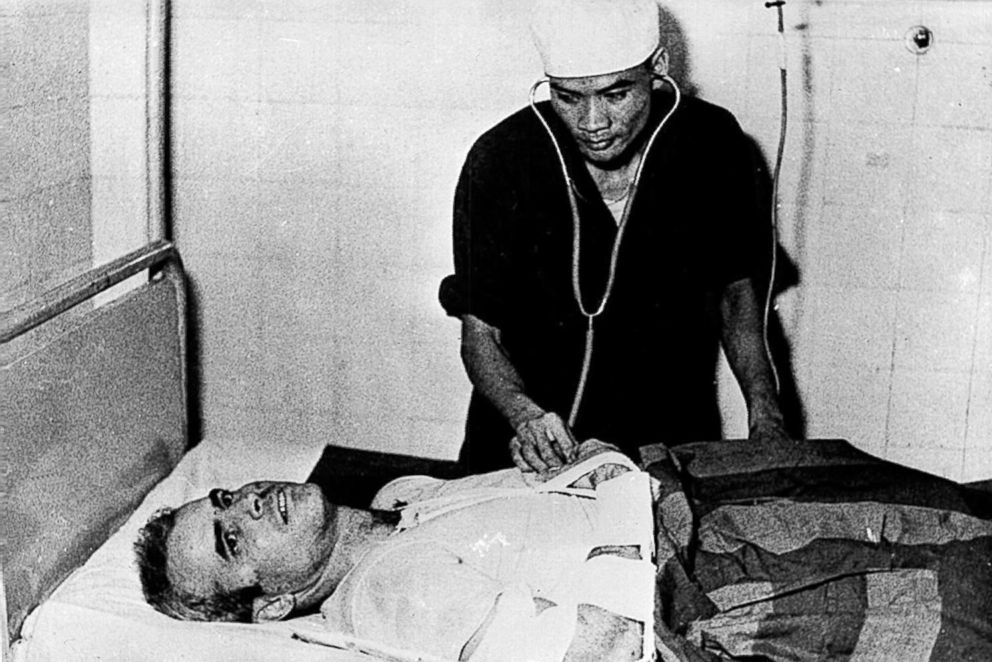 During the Vietnam War, McCain, now 81 and battling brain cancer, was held as a prisoner of war by the North Vietnamese for more than five years.
McCain has recounted stories of lying to his interrogators under torture, including giving them the names of the Green Bay Packers' offensive line instead of the names of his own squadron.
On Wednesday, McCain urged his Senate colleagues to vote "no" on Haspel's nomination because of her role in the CIA's enhanced interrogation program.
Haspel played key leadership roles at the CIA at the time when the agency was carrying out the controversial program.
"I believe Gina Haspel is a patriot who loves our country and has devoted her professional life to its service and defense," McCain said in a statement. "However, Ms. Haspel's role in overseeing the use of torture by Americans is disturbing. Her refusal to acknowledge torture's immorality is disqualifying. I believe the Senate should exercise its duty of advice and consent and reject this nomination."
But on Fox Business Network, McInerney insisted torture was an effective method that should be used.
"The fact is those methods can work, and they are effective, as former Vice President Cheney said. And if we have to use them to save a million American lives, we will do whatever we have to," he said.
After 35 years of service, McInerney left the military in 1994 after serving as the assistant vice chief of staff of the Air Force.
During the Obama administration, he routinely questioned whether the president was born in the United States.
In September 2016, he was among 88 military leaders who endorsed Donald Trump for office.
Payne, the Fox program's host at the time McInerney made the remark, later on Thursday tweeted "My Apology to Senator McCain and his Family."
"This morning on a show I was hosting, a guest made a very false and derogatory remark about Senator John McCain. At the time, I had the control room in my ear telling me to wrap the segment, and did not hear the comment," Payne tweeted.
"I regret I did not catch this remark, as it should have been challenged. As a proud military veteran and son of a Vietnam Vet these words neither reflect my or the network's feelings about Senator McCain, or his remarkable service and sacrifice to this country."