Rob Porter told White House senior staff ex-wife's black eye was accidental: Sources
Rob Porter denied punching Holder, said they were wrestling over Venetian glass.
February 12, 2018, 5:39 PM
— -- Hours after allegations of domestic abuse came to light — including stark photos of one ex-wife with a black eye and a harrowing account of violence from a second ex-wife — former White House Staff Secretary Rob Porter sought to downplay the narrative, instead offering stories of household mishaps and minor squabbles, two sources with knowledge of his account told ABC News.
Porter told senior staffers his first ex-wife, Colbie Holderness, received a black eye and facial bruises during an argument as the two struggled over a Venetian glass vase in their hotel room while on vacation in Venice in the early 2000s after they were married.
He said that "[Holderness] was ready to throw glass onto the floor to smash and they both lunged for the glass and there was a struggle," according to two people with knowledge of the account.
Porter went on to say that she bruised her eye when she fell during their struggle and denied punching her. He also said that the was first time they had a physical altercation.
Holderness told the Daily Mail that he punched her in the face.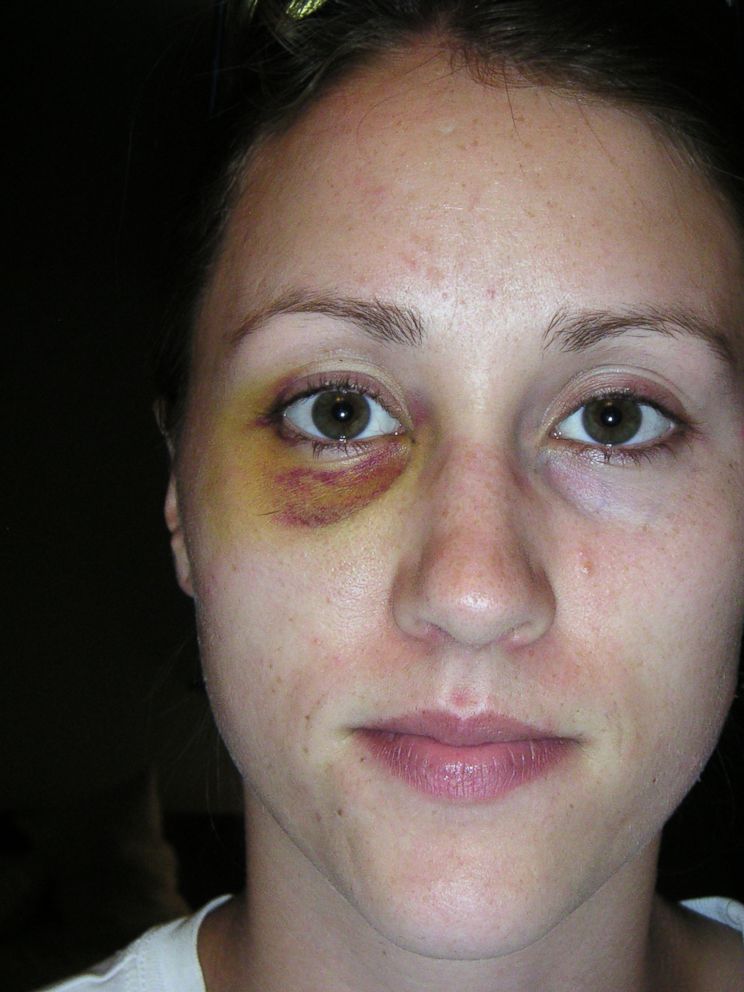 In the case of the restraining order that his second ex-wife Jennifer Willoughby filed against him for allegedly breaking into their house with his fist, Porter said that he was merely tapping the glass pane with his index finger, according to the two people with knowledge of what he shared with senior staff.
Porter said he and Willoughby were separated at the time. He returned to the house to collect his clothes, and while tapping the glass door pane with his index finger, his knuckle went through the glass. Porter said he went into the house to wrap up the wound but Willoughby told him to leave, and then she called the police.
She said that he punched through the door with his fist, according to a criminal complaint reviewed by ABC News.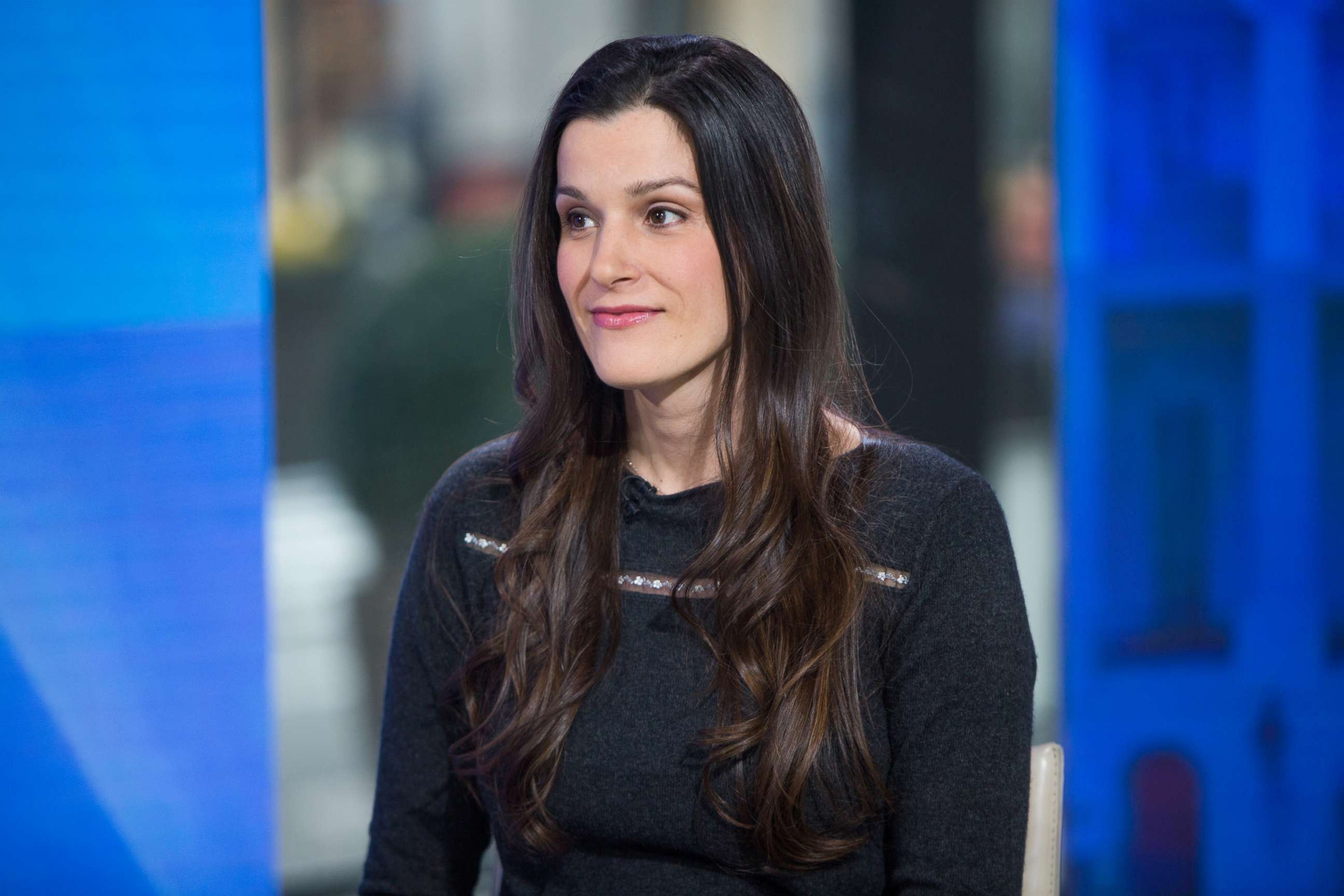 Neither the White House nor Porter responded to requests for comment.
The divergent tales and Porter's own adamant denials to a group of senior staffers were part of what led the White House to initially defend him, sources told ABC News.
In addition to the confusion over Porter's accounts, there is also conflicting messaging on the actual timeline of events that led to Porter's resignation on Wednesday.
After delivering his account to senior White House staffers on Wednesday morning many of them encouraged Porter "to stay and fight," according to the source. A smaller number of those told were incredulous and thought his story wasn't believable.
That afternoon White House Press Secretary Sarah Sanders announced in the White House briefing room that Porter would resign, and defended him, saying "the President and Chief of staff have had full faith in his ability and his performance."
It's unclear if Porter's account was shared with President Donald Trump and if that played a role in his decision to continue to defend Porter.
In a tweet over the weekend the president implied the lives of the accused are being ruined, asking "is there no such thing any longer as Due Process?"
It remains unclear why it took more than 12 hours after the photo of Holderness with a black eye surfaced for Chief of Staff General John Kelly to release a statement condemning Porter.
Both Office of Management and Budget Director Mick Mulvaney and legislative affairs director Marc Short seemed to provide on Sunday accounts inconsistent with the reported timeline of events that led to Porter's resignation on Wednesday.
"I think what you saw happen this week… was completely reasonable and normal," Mulvaney told Fox News on Sunday.
He claimed that Porter had initially come to both Trump and Kelly with an explanation disputing the Daily Mail's original story detailing spousal abuse – but that "it became obvious when the photographs came out that [Porter] was not being honest" and "we dismissed [Porter] immediately."
But that timeline conflicts with how and when the series of events leading to Porter's ouster were reported in the media.
The Daily Mail posted the first interview with Willoughby on Tuesday night, followed by a separate story on Wednesday morning that included pictures of his first ex-wife Holderness's black eye.
Throughout the day on Wednesday, The White House said that Trump and Kelly continued to have confidence in him — even after Porter's resignation announcement. And it wasn't until 9:28 p.m. Wednesday night that Kelly released his updated statement saying he was "shocked by the new allegations released today" and that he "accepted [Porter's] resignation" – not that he was dismissed, as Mulvaney claimed.
Short in his interview with "Meet with the Press" seemed to directly contradict Mulvaney, saying that "I do know what Gen. Kelly has told me, which is he learned the full information on Tuesday and by Wednesday morning Rob Porter was out."
White House spokesperson Sarah Sanders told reporters on Monday that after they learned the extent of the situation, "within 24 hours his resignation had been accepted and announced."
She added that the administration takes domestic violence "very seriously."