Sen. Bob Corker is staying out of the Tennessee Senate race, his chief of staff tells ABC News.
Corker announced his retirement in September in a statement saying, in part, "After much thought, consideration and family discussion over the past year, Elizabeth and I have decided that I will leave the United States Senate when my term expires at the end of 2018." In recent weeks, however, ABC News reported that Corker has "been encouraged to reconsider his decision and is listening closely," according to spokesman Micah Johnson.
At a Republican gala in Memphis, Tennessee, on Saturday night when asked if he was jumping back in the race, Corker told reporters, "nothing has changed whatsoever. I really have, at this point, nothing to say."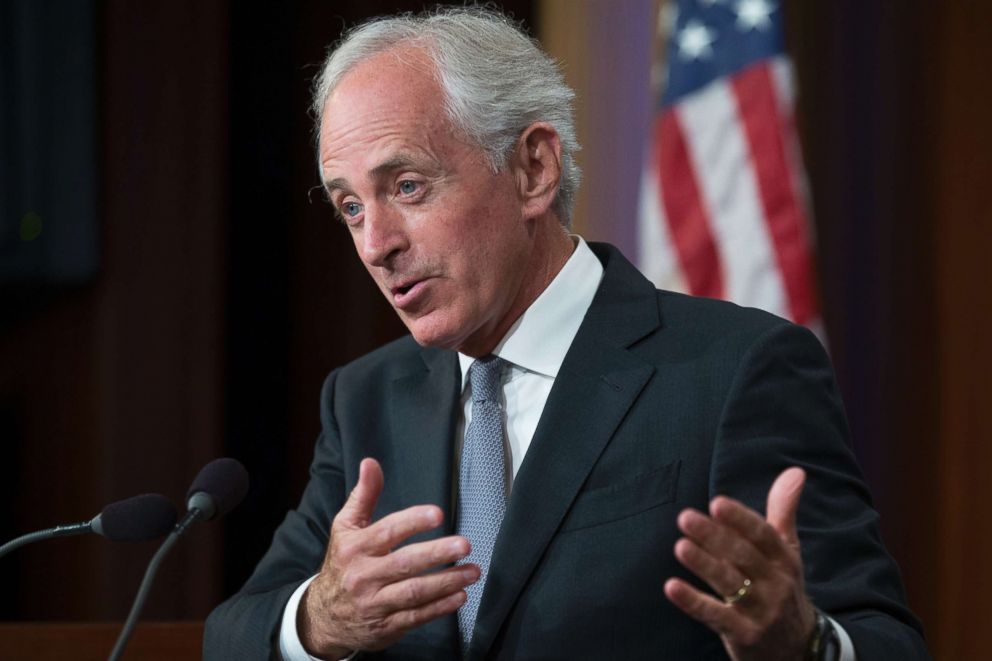 Just a few days later, Corker has something to say, Todd Womack, his chief of staff, released a statement Tuesday saying, "the senator believes he made the right decision in September and will be leaving the Senate when his term expires at the end of 2018."
Rep. Marsha Blackburn, who is viewed as the front-runner to replace Corker, thanked him "for his dedicated service on behalf of Tennessee families."
The news of Corker deciding against re-election was first reported by Politico.