Georgia Sen. David Perdue has stirred up a host of new questions after he appeared to dodge a college student's inquiry by ripping the student's cellphone out of his hand in the midst of a video recording.
The GOP senator was at Georgia Tech on Saturday to campaign for Georgia gubernatorial candidate Brian Kemp when he was approached by a member of the school's Young Democratic Socialists of America chapter and asked about tens of thousands of voter registrations that Kemp, as the current secretary of state, is refusing to process.
The student in the video can be heard starting to ask Perdue a question, but he's cut off before finishing.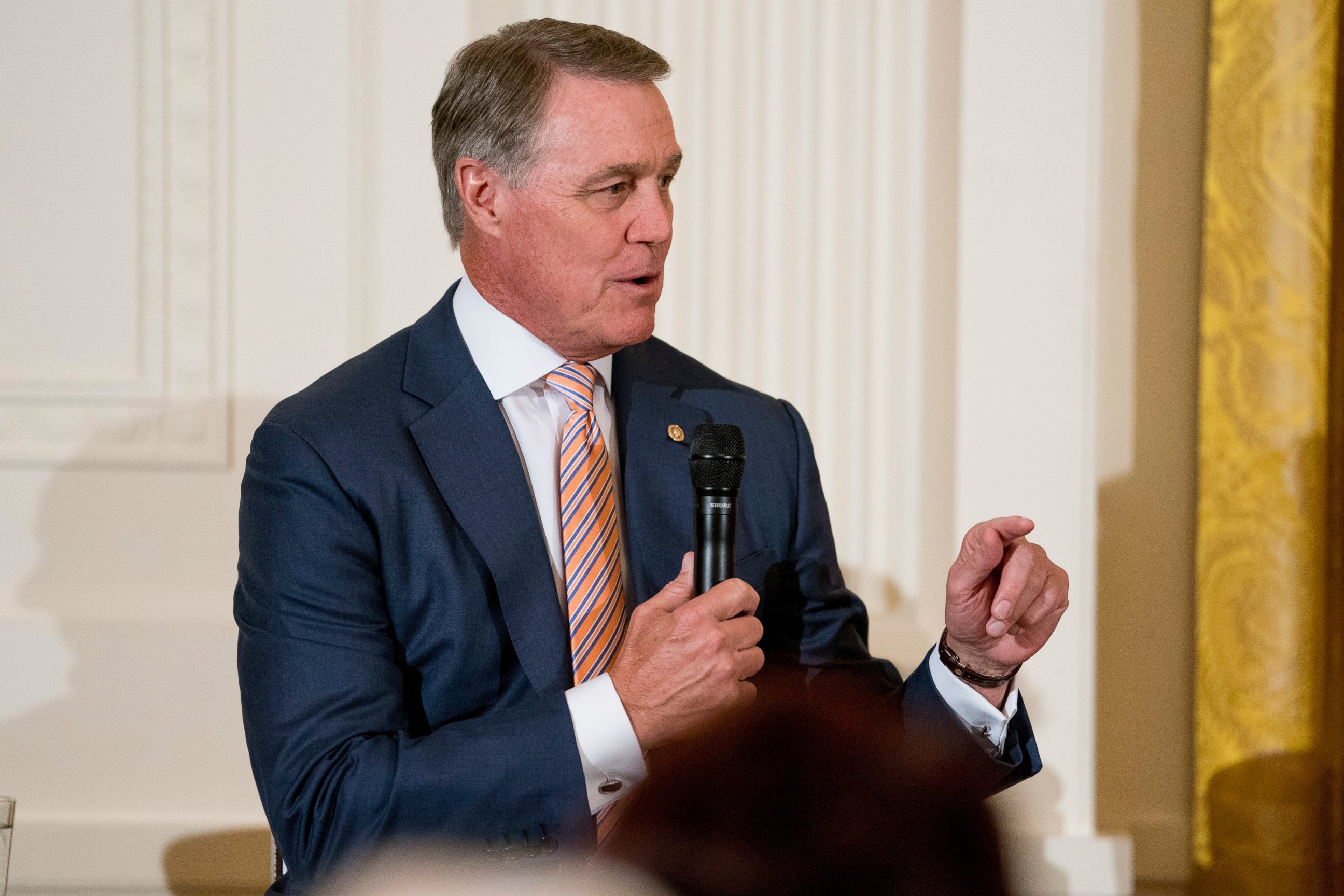 "How can you endorse a candidate ..." he says, before Perdue takes the phone from his hand ending his question.
"You stole my property, you stole my property," he says.
Perdue responds, "You wanted a picture?"
"Give me my phone back, senator," the student says.
Perdue immediately gave the phone back and kept walking.
Perdue spokeswoman Casey Black said, "The senator clearly thought he was being asked to take a picture, and he went to take a selfie as he often does. When he realized they didn't actually want to take a picture, he gave the phone back."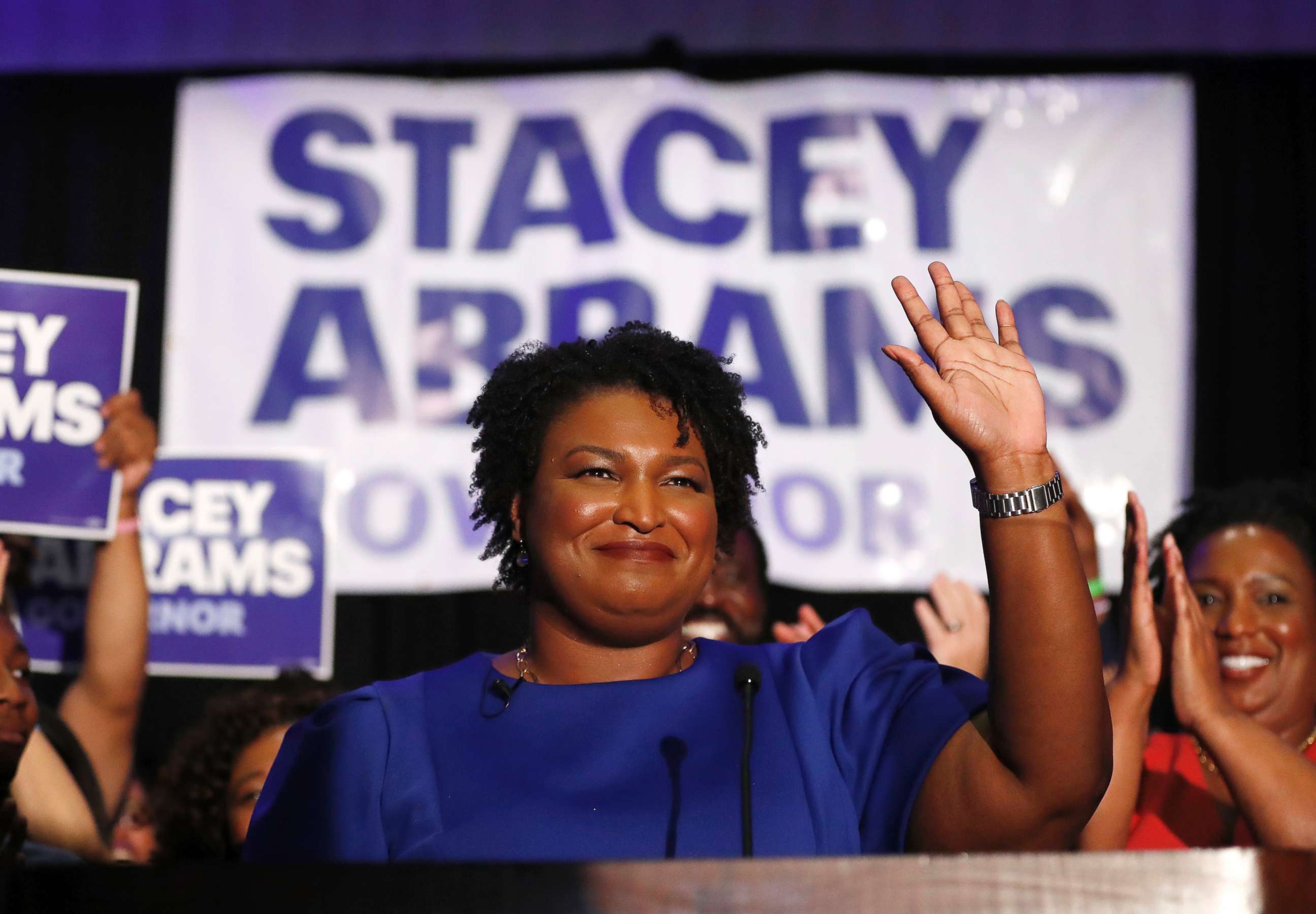 Nonetheless, the Young Democratic Socialists of America at Georgia Tech lashed out at the senator.
"Senator Perdue will quickly endorse racists for the governorship, but ask him why and he'll steal your phone," the group wrote on Facebook. "He's a coward who's afraid to answer questions from students, citizens, and constituents."
Kemp and Democratic candidate Stacey Abrams have been locked in a bitter battle for the state's governorship. Abrams accused Kemp last week of refusing to certify 53,000 voter registration applications to "suppress the vote for political gain and silence the voices of thousands of eligible voters -- the majority of them people of color."
The Lawyers' Committee for Civil Rights Under Law filed a lawsuit over the uncertified applications on Thursday.
"Georgia Secretary of State Brian Kemp has been a driving force behind multiple voter suppression efforts throughout the years in Georgia," Kristen Clarke, president and executive director of the Lawyers' Committee for Civil Rights Under Law, said in a statement last week. "If there is one person in Georgia who knows that the 'Exact Match' scheme has a discriminatory impact on minority voters, it's Brian Kemp because we successfully sued him over a mirror policy in 2016."
Kemp has said those voters can still cast their ballots at the polls on Election Day with a valid ID and accused Abrams' desire to avoid that as her encouraging undocumented immigrants to vote. Kemp released a statement about the lawsuit on Sunday afternoon.
"Stacey Abrams lied about voter suppression in Georgia to motivate her base of supporters," Ryan Mahoney, Kemp's communications director, said in the statement. "Now, she is demanding voting rights for illegal immigrants in the November 6th election."