As the nation reels from two mass shootings in less than a week, Democratic senators have committed to passing gun control legislation, including an expansion of background check laws.
The slim majority that Democrats hold in the Senate presents an opportunity to advance gun control legislation, though it is still a hot-button partisan issue.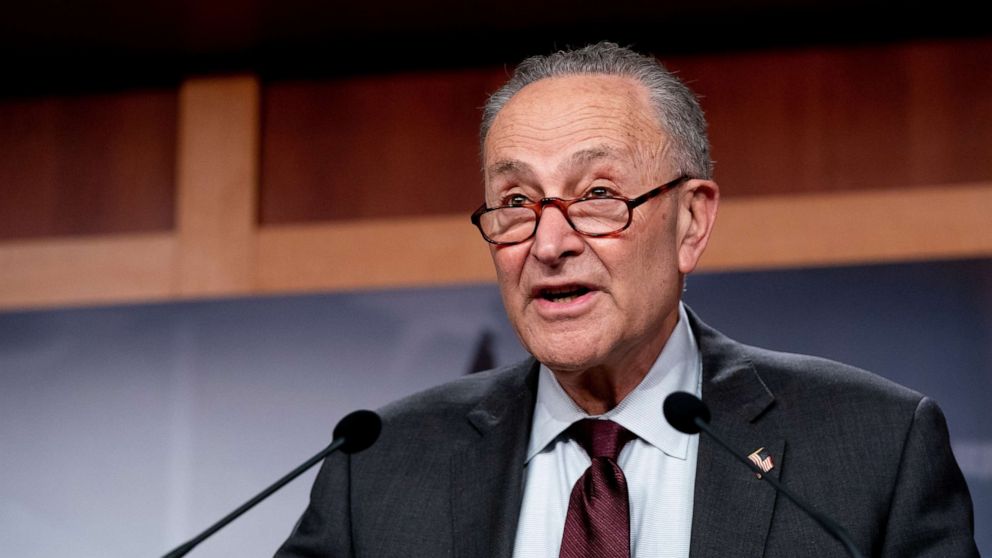 Senate Majority Leader Chuck Schumer said in a floor speech Tuesday morning that, "This Senate will be different," slamming Minority Leader Mitch McConnell for promising two years ago to hold a gun control debate that never happened.
"The Senate is going to debate and address the epidemic of gun violence in this country," Schumer said. "I've already committed to bringing universal background check legislation to the floor of the Senate," he added.
In early March, the Democratically controlled House passed two gun control bills, including the Bipartisan Background Checks Act of 2021 that would require universal background checks on all commercial gun sales and legislation that would close the "Charleston loophole," which allows the sale of a gun if a background check hasn't been completed in three days.
The Bipartisan Background Checks Act of 2021 garnered eight Republican votes, representing bipartisan support for an often partisan issue.
Schumer's comments came as the Senate Judiciary Committee was holding a hearing to consider proposals to curb gun violence.
Lawmakers preparing for the previously scheduled hearing said they were taken aback by that so shortly after the shooting murders of eight people at three Atlanta-area spas last week, 10 people, including a police officer, were killed in Boulder, Colorado, on Monday afternoon when a gunman opened fire at a King Soopers grocery store.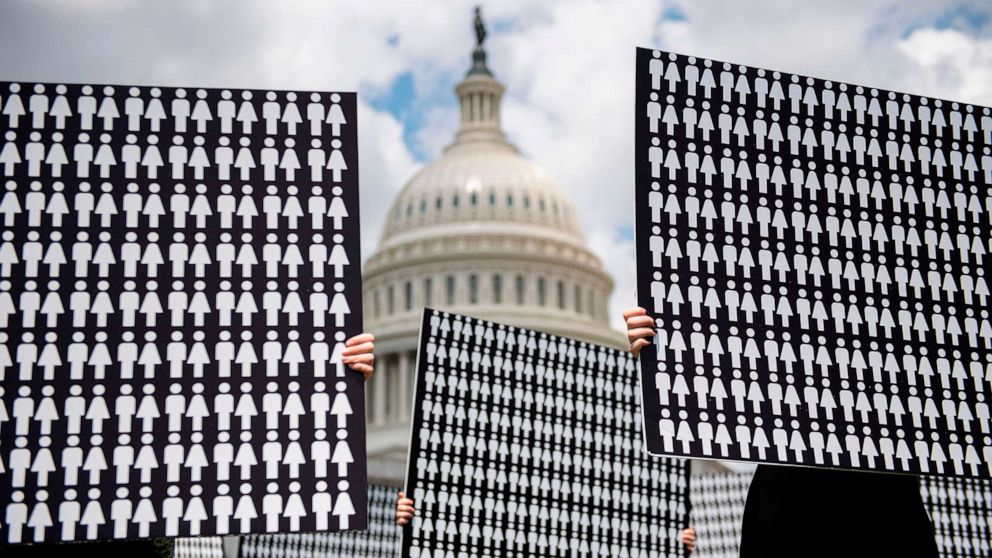 "Editing my opening statement for tomorrow's hearing on gun violence only to look up & see the news reporting six killed by a gunman in Boulder. How many more lives must be lost before we enact the gun violence prevention our country so desperately needs?" Sen. Richard Blumenthal, D-Conn., a Judiciary Committee member, tweeted Monday night as news of the mass shooting at a Colorado grocery store broke.
Blumenthal represents the state where the Sandy Hook Elementary School shooting happened in 2012.
"Now's the time for action, to honor these victims with action real action, not the fig leafs or the shadows that have been offered on the other side, along with hopes, and thoughts and prayers. Thoughts and prayers, cannot save the eight victims in Atlanta or the 10 last night, including a brave police officer..." Blumenthal said at Tuesday's hearing. "And yet, thoughts and prayers is all we have heard from my colleagues on the other side, thoughts and prayers must lead to action.
Many GOP senators oppose the proposed background check bills and hit back at the hearing. Sen. Ted Cruz, R-Texas, said he believes gun control measures don't target criminals.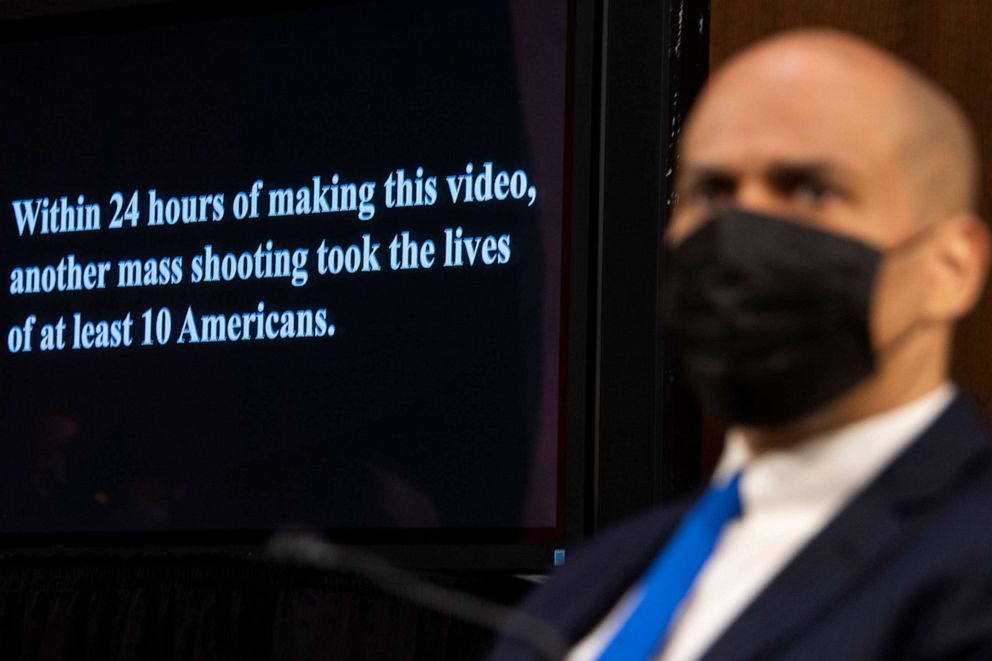 "What happens in this committee after every mass shooting is Democrats propose taking away guns from law abiding citizens because that's their political objective. But what they propose not only does it not reduce crime, it makes it worse. The jurisdictions in this country with the strictest gun control have among the highest rates of crime and murder. When you disarm law abiding citizens you make them more likely to be victims," Cruz said Tuesday morning. "If you want to stop these murders, go after the murderers."
President Joe Biden has thrown his weight behind what he's called "common sense" gun control legislation. The president addressed the shooting in Colorado in remarks to reporters Tuesday, urging lawmakers to act.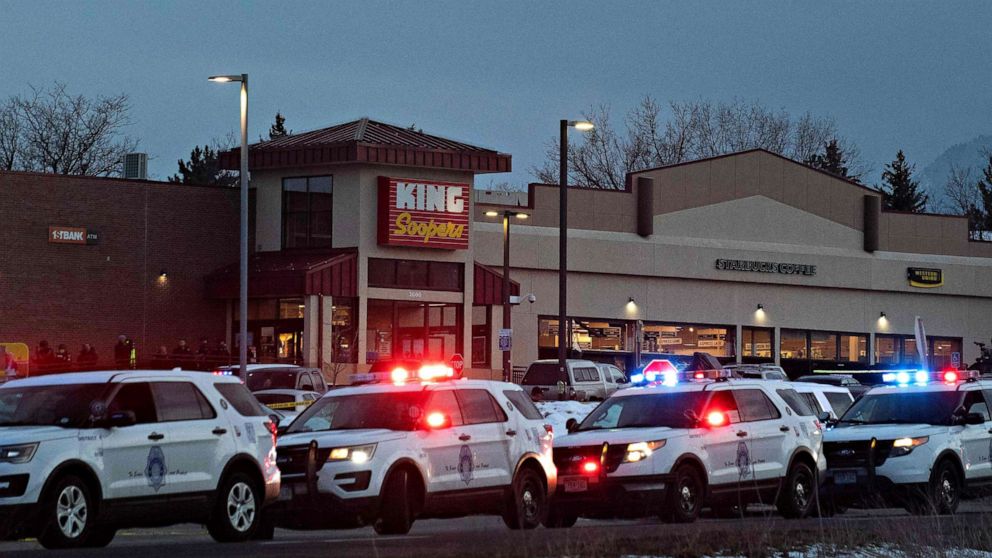 "I don't need to wait another minute, let alone an hour, to take common sense steps that will save the lives in the future, and to urge my colleagues in the House and Senate to act," Biden said.
"We can close the loopholes in our background check system, including the Charleston loophole. That's one of the best tools we have right now to prevent gun violence," Biden said. "The United States Senate, I hope some are listening, should immediately pass the two House-passed bills that close loopholes in the background check system."
He cited a bill that he brought forward with Sen. Diane Feinstein, D-Calif., during his tenure in the Senate that would ban assault weapons, which Schumer did not commit to bringing to the Senate for consideration as he did for the House bills.
On Tuesday afternoon, Schumer ordered flags at the Capitol to be lowered to half-staff in honor of the victims of the Boulder, Colorodo, shooting.
"Make no mistake, the Senate legislative graveyard is over," said Schumer, adding later, "We will have the House bills on the floor for a vote."
ABC News' Julia Cherner, Trish Turner and Molly Nagle contributed to this report.