Senate passes short-term government funding bill, averting shutdown
It acted in a late-night session Wednesday ahead of Friday's deadline.
The Senate voted Wednesday night to approve the short-term government funding bill the House passed Tuesday night, averting a government shutdown days before Friday's shutdown deadline.
The tally was 87-11, with 10 Republicans and one Democrat voting against. It now goes to President Joe Biden's desk and the White House has said he will sign the stopgap measure.
House Speaker Mike Johnson pitched a two-step plan that he described as a "laddered CR" -- or continuing resolution -- that will keep the government funded at 2023 levels. The bill extends government funding until Jan. 19 for the Veterans Affairs, Transportation, Housing and Urban Development and Energy departments, as well as for military construction. The rest of the government is funded until Feb. 2.
Senate Majority Leader Chuck Schumer previously announced that the upper chamber intended to work with Republicans to pass the bill as early as Wednesday.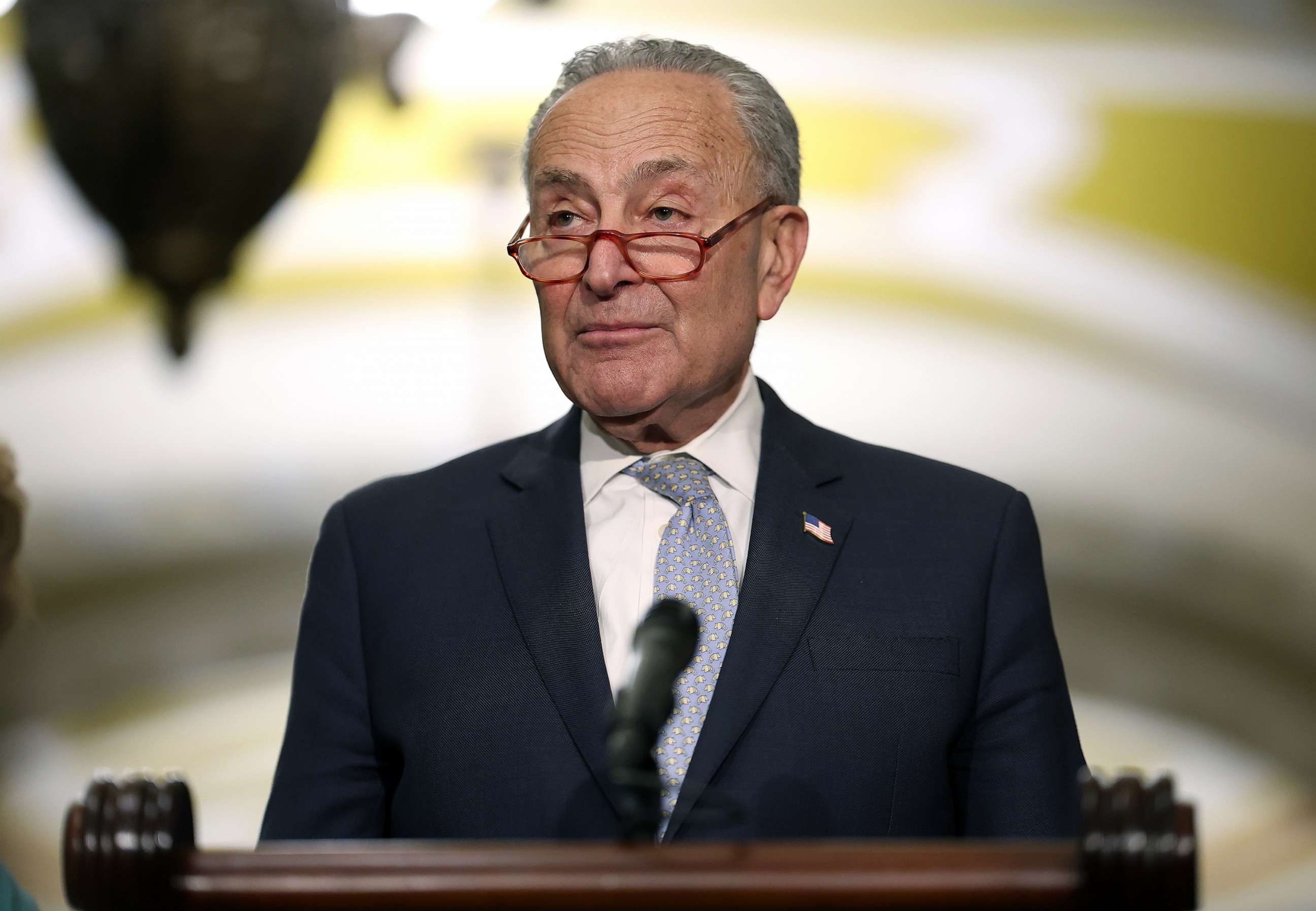 While Senate bills typically take a long, winding path before they reach a final vote on the floor, Schumer previously said he planned to work with Minority Leader Mitch McConnell to see if they could expedite it.
"If both sides cooperate, there's no reason we can't finish this bill even as soon as today, but we're going to keep working to see what's possible," Schumer said earlier in the day.
The government was set to shut down at the end of the day Friday, but since there was zero appetite for a shutdown ahead of the Thanksgiving holiday, movement was expected to progress faster than usual.
The White House had originally dismissed the GOP proposal as "unserious," an official calling on the House Republicans to "stop wasting time on extreme, partisan appropriations bills" and pass the president's supplemental aid request for Israel, Ukraine, border security, humanitarian assistance and other priorities.
The stopgap bill does not include that supplemental aid for Israel or Ukraine.