Both sides appeal ruling Trump engaged in Jan. 6 insurrection but can still run in 2024
The former president has so far won multiple 14th Amendment challenges.
Both the legal team for former President Donald Trump and a group of six voters represented by the watchdog group Citizens for Responsibility and Ethics in Washington (CREW) on Monday evening appealed to the Colorado Supreme Court over a lower court's ruling that Trump should appear on the state's Republican primary ballot despite finding that he engaged in an insurrection on Jan. 6, 2021.
CREW's initial legal challenge sought to bar Trump from appearing on the ballot in 2024 due to an alleged violation of Section 3 of the 14th Amendment -- a constitutional clause that prevents anyone from holding office again if they took an oath "as an officer of the United States" but then "engaged in insurrection or rebellion."
CREW argued that Trump's conduct around Jan. 6 and his push to overturn his 2020 election defeat were disqualifying, but that was rejected by Colorado District Court Judge Sarah B. Wallace on Friday.
In a lengthy opinion, however, Wallace also issued a historic set of findings, including the first legal ruling that concluded that the former president had incited insurrection through his actions on Jan. 6, which was also the first time a presidential candidate has been found to have engaged in insurrection by a court.
"The Court finds that Petitioners have established that Trump engaged in an insurrection on January 6, 2021 through incitement, and that the First Amendment does not protect Trump's speech," Wallace wrote.
But she then cited "competing interpretations" of Section 3 and a "lack of definitive guidance in the text or historical sources" and ultimately ruled to keep Trump on the ballot.
Those different outcomes led to the competing appeals this week.
Trump adamantly denies any wrongdoing related to Jan. 6. He was impeached by Democrats and some Republicans in the House on similar accusations, shortly after the Capitol attack, but was acquitted by Republicans in the Senate.
CREW's suit is one of multiple complaints seeking to have Trump ruled ineligible for 2024 under the 14th Amendment, which he and his attorneys reject completely, claiming it's "undemocratic." Other such challenges in Michigan and Minnesota have failed, and experts have told ABC News that the U.S. Supreme Court could have to weigh in.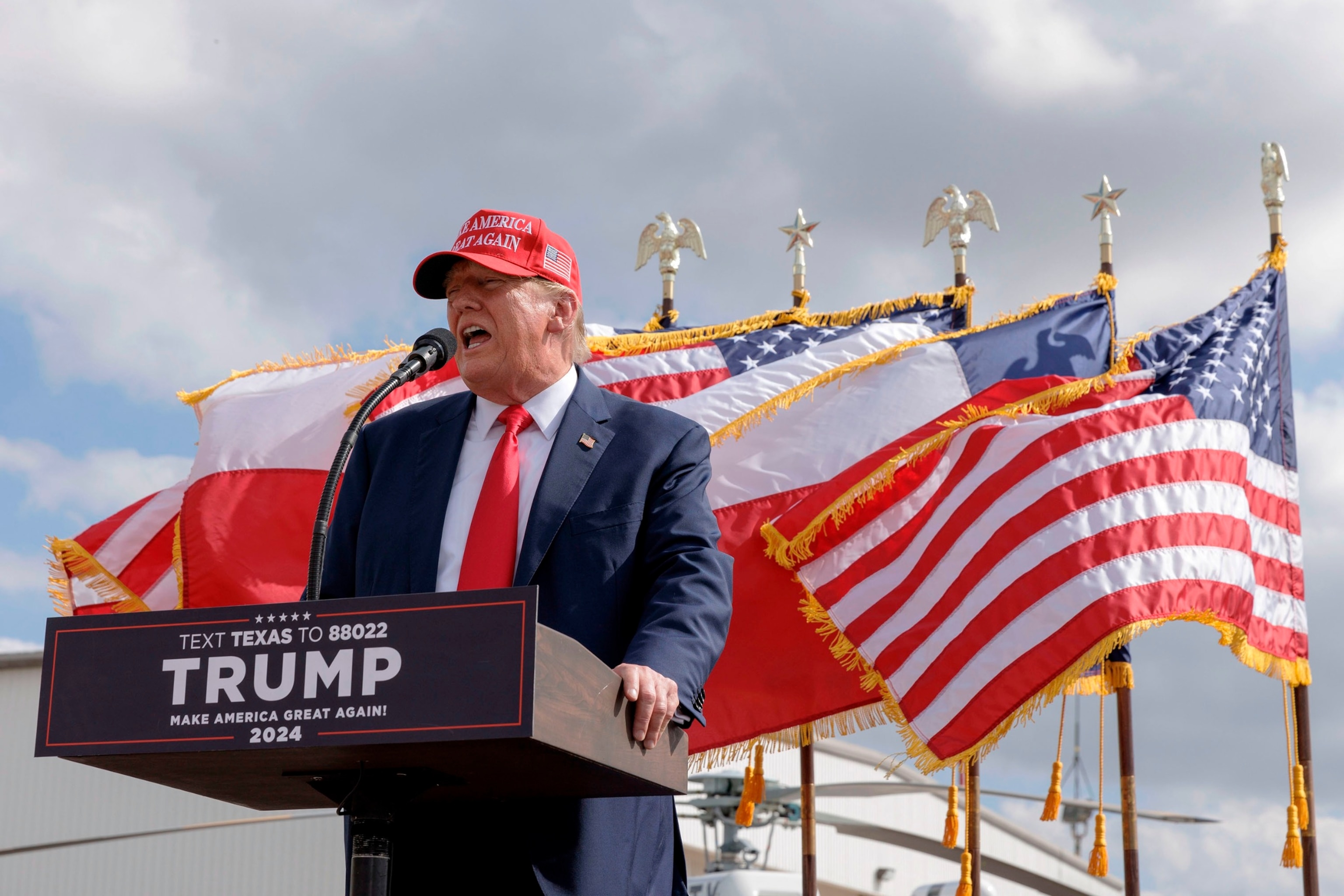 CREW is disputing Wallace's final determination that Trump qualifies for Colorado's primary ballot, while Trump's team identified 11 issues for review from the final order, including but not limited to the finding that he engaged in an insurrection.
Trump's lawyer Scott Gessler said that their team's appeal was filed so that the state's high court would "consider all issues" if it accepts CREW's appeal. Gessler has been vocal about the fact that he and Trump's legal team were "satisfied" with Wallace's ruling but that he objects to many of the findings in her opinion.
"People get to choose who gets to be their president," Gessler said on CNN last week.
He called the determination on incitement "flat-out wrong."
"It was a little bit unusual for her to spend lot of time talking about that and then at the end rule that the 14th Amendment didn't apply," he said.
Throughout a five-day evidentiary hearing and about an hour of closing arguments, Trump's legal team argued in Denver that the efforts to bar him from the ballot undermined the power of voters to make their own choice and that the former president's speech on Jan. 6 before the attack was protected by the First Amendment.
Trump's team celebrated Wallace's ruling, with spokesman Steven Cheung saying in a statement afterward, in part: "These cases represent the most cynical and blatant political attempts to interfere with the upcoming presidential election."
CREW appealed to the Colorado Supreme Court to challenge Wallace's rulings that the president was not an "officer of the United States" because a president's oath to "preserve, protect, and defend the Constitution" is not an oath to "support" the Constitution as required by Section 3 of the 14th Amendment.
"We always knew this case would end up before the Colorado Supreme Court and have been preparing for that from the beginning," CREW President Noah Bookbinder said.
Colorado Secretary of State Jena Griswold, a Democrat who was also being challenged by CREW in the lawsuit because of her role as the state's chief elections officer, said after the ruling that she would "always ensure that every voter can make their voice heard in free and fair elections" by adhering to the court's decisions.
In an interview with ABC News, Griswold expressed concern over several aspects of Wallace's ruling, including that the presidency is not considered an "officer" of the United States.
Griswold contended that such a determination turned being president "into a 'get out of jail free card' for insurrection."