Special Counsel Robert Mueller is digging deeper into Trump ally and Blackwater founder Erik Prince, according to multiple sources with knowledge of the matter.
Prince, America's most famous private military contractor, acknowledged last week that he "cooperated" with Mueller's investigation of Russian interference in the 2016 presidential election after falling under scrutiny amid questions about an alleged effort to establish a backchannel between the Trump administration and the Kremlin, something Prince has vehemently denied. 
ABC News has since learned that Mueller is also reviewing Prince's communications, a sign that Mueller could try to squeeze Prince, as he has others, probing potential inconsistencies in his sworn testimony in an attempt to pressure him to turn into a witness against other targets of the investigation. In response to questions from ABC News, a spokesperson for Prince released a statement noting that Prince has provided Mueller with "total access to his phone and computer."
"As Mr. Prince told the Daily Beast he has spoken voluntarily with Congress and also cooperated completely with the Special Counsel's investigation, including by providing them total access to his phones and computer," the spokesperson said. "Mr. Prince has a lot of opinions about the various investigations, but there is no question that they are important and serious, and so Mr. Prince will keep his opinions to himself for now and to let the investigators do their work. All we will add is that much of the reporting and speculation about Mr. Prince in the media is inaccurate, and we are confident that when the investigators have finished their work, we will be able to put these distractions to the side."
A spokesperson for the special counsel did not respond to a request for comment.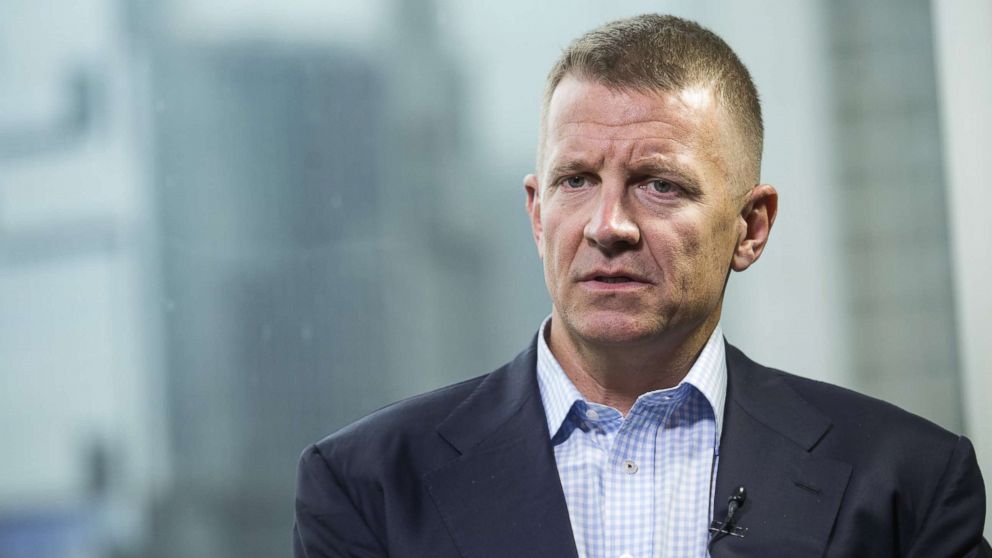 In April 2017, the Washington Post reported that Prince, whose sister Betsy DeVos is President Donald Trump's education secretary, had traveled to the Seychelles in January following Trump's election for a secret meeting with a Russian official with close ties to Russian President Vladimir Putin.
Prince testified before the U.S. House Permanent Select Committee on Intelligence in November that he hadn't made the trip "to meet any Russian guy" and described his meeting with Kirill Dmitriev, the Putin-appointed head of Russia's sovereign wealth fund, as a chance encounter "over a beer."
ABC News reported earlier this year that Mueller has obtained evidence that calls that testimony into question. Lebanese-American businessman George Nader, a key witness given limited immunity by Mueller, told investigators that he set up the meeting in the Seychelles between Prince and Dmitriev, sources familiar with the investigation told ABC News. Documents obtained by Mueller also suggest that before and after Prince met Nader in New York a week before the trip, Nader shared information with Prince about Dmitriev.
And that's not the only potential inconsistency in Prince's testimony before the House Intelligence Committee that appears to have caught the attention of investigators.
Prince had a simple answer when asked by Rep. Eric Swalwell, a Democrat from California, whether he ever had any "investments" or "business partnerships with Russian nationals."
"Zero," Prince replied.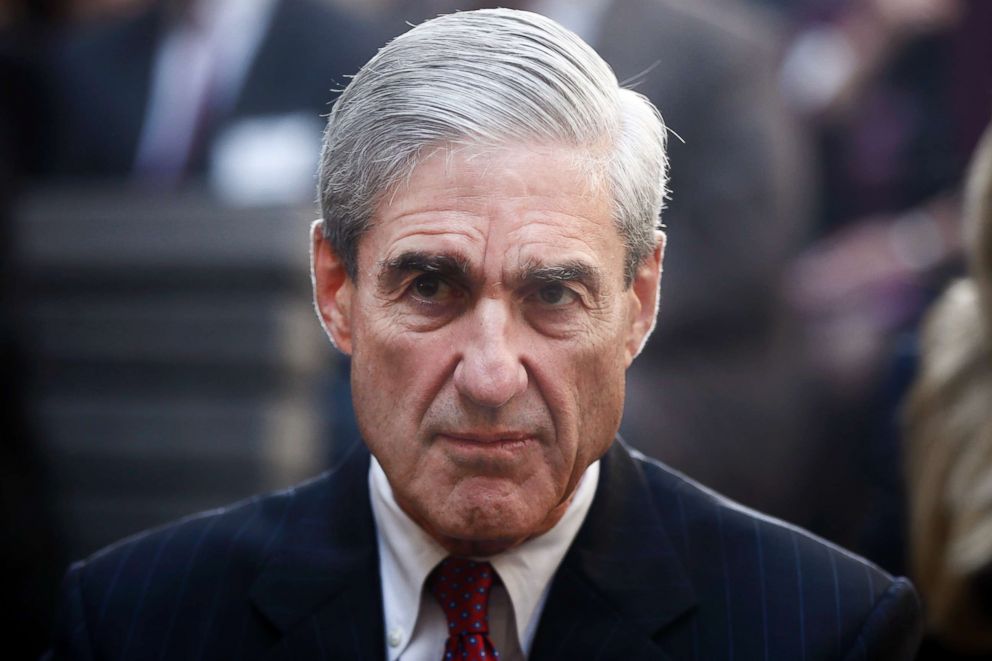 Two of Prince's former business associates, both of whom asked to remain anonymous, told ABC News they have been contacted by investigators probing a pair of proposed business deals between the Hong Kong-based security firm Frontier Services Group, of which Prince is the founder and chairman, and Russian nationals.
One former business associate, who has worked with Prince since the 1990s, recounted a recent conversation with FBI agents from Mueller's office.
"Are you aware of any falsehoods in the testimony that Erik Prince gave to the House Intelligence Committee?" the associate said agents asked him.
The associate said he told the agents about Prince's previously undisclosed alliance with Dimitriy Streshinskiy, a former Russian special forces soldier turned arms dealer and manufacturer.
According to a 2015 interim report from an internal investigation conducted for the company by an outside law firm, a man named "Dimitry," whom two sources later told ABC News was actually Streshinskiy, acted as Prince's partner in an effort to secure a possibly illegal private security contract with Azerbaijan.
The internal investigation, first reported by The Intercept earlier this year, was turned over to U.S. Department of Justice prosecutors at the end of President Barack Obama's second term, multiple sources said. The findings prompted two senior company officials to resign in protest over Prince's activities, the sources said.
For the proposed contract, named "Project Zulu," Prince and Streshinskiy, a dual Russian-Israeli citizen, each stood to make $21 million, or 20 percent of the proposed $216 million deal, according to the interim report. The deal fell through over a financial dispute, another former business associate said.
Streshinskiy did not respond to detailed questions sent on Thursday by ABC News.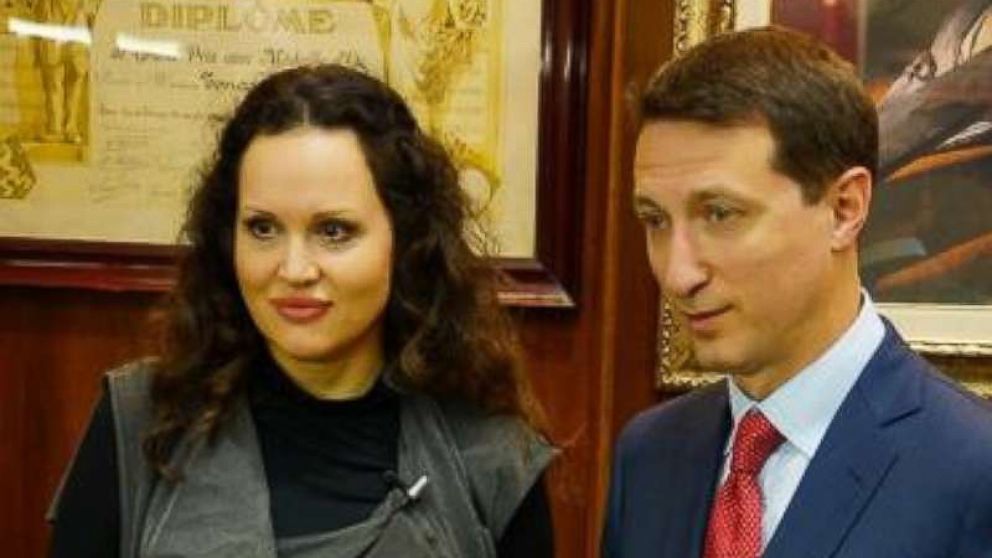 Another former business associate told ABC News that he was approached by the FBI about Frontier Services Group's dealings with the Russian state-owned energy firm Rostec. According to the former associate, Rostec asked Prince's Frontier Services Group to work on logistics for a proposed refinery operation in Tanzania and Uganda.
"Frontier Services Group was trying to build a relationship with Rostec to be the logistics guys," the associate said, "and Rostec met with Erik."
Work began, the associate said, but the deal fell through when the United States imposed sanctions on the Kremlin-run firm in 2014 because of Russian military operations in Ukraine, and the firm was never paid by the Russians.
In response to questions from ABC News, a spokesperson for Prince said that neither deal came to fruition.
"Any discussions between FSG and those individuals predated the existence of the Trump campaign, and never resulted in any business being done," the spokesperson said.
One of the former business associates disputed that characterization. It might have been 'pre-Trump,' and there was no 'business' because the deals weren't finalized, the associate said, but Prince provided manpower and resources in both projects before they were abandoned.
It is a federal crime to lie to Congress, but it is unclear whether Mueller's office would prosecute Prince or even make a referral to the U.S. attorney for the District of Columbia if they found convincing evidence of perjury.
Either way, for Rep. Swalwell, a Democrat on the House Intelligence Committee, the renewed focus on Prince is a welcome sign.
"I have a lot of questions about whether he was being straight with us," Swalwell told ABC News. "I'm heartened to hear that the special counsel is doing what Republicans on the committee were not willing to do … and follow up and not take Mr. Prince at his word."
ABC News' Ben Siegel contributed to this report.