President Donald Trump on Wednesday weighed in on Tuesday's arguments before the Supreme Court over his administration's plan to add a citizenship question to the 2020 census, tweeting, The American people deserve to know who is in this Country."
During the arguments, the administration's top lawyer clashed with liberal justices.
"I'm sorry. It's not been a part of the survey since 1960," Justice Sonia Sotomayor protested, interrupting Solicitor General Noel Francisco as oral arguments began.
"It has been part of the census for a long time," Francisco fired back. The decision to include it again "is well within [Commerce Secretary Wilbur Ross'] discretion."
"This is about 100 percent that people will answer less," Sotomayor shot back.
New York state and several civil rights groups that sued Ross, who oversees the census, say his decision to add a citizenship question was "arbitrary and capricious," flouting the best advice of experts and a politically motivated attempt to generate an undercount in heavily Democratic areas.
How the justices rule will impact the decennial count which determines how congressional seats are apportioned, how many electoral votes each state receives in a presidential election and how billions in taxpayer dollars are distributed on a per capita basis.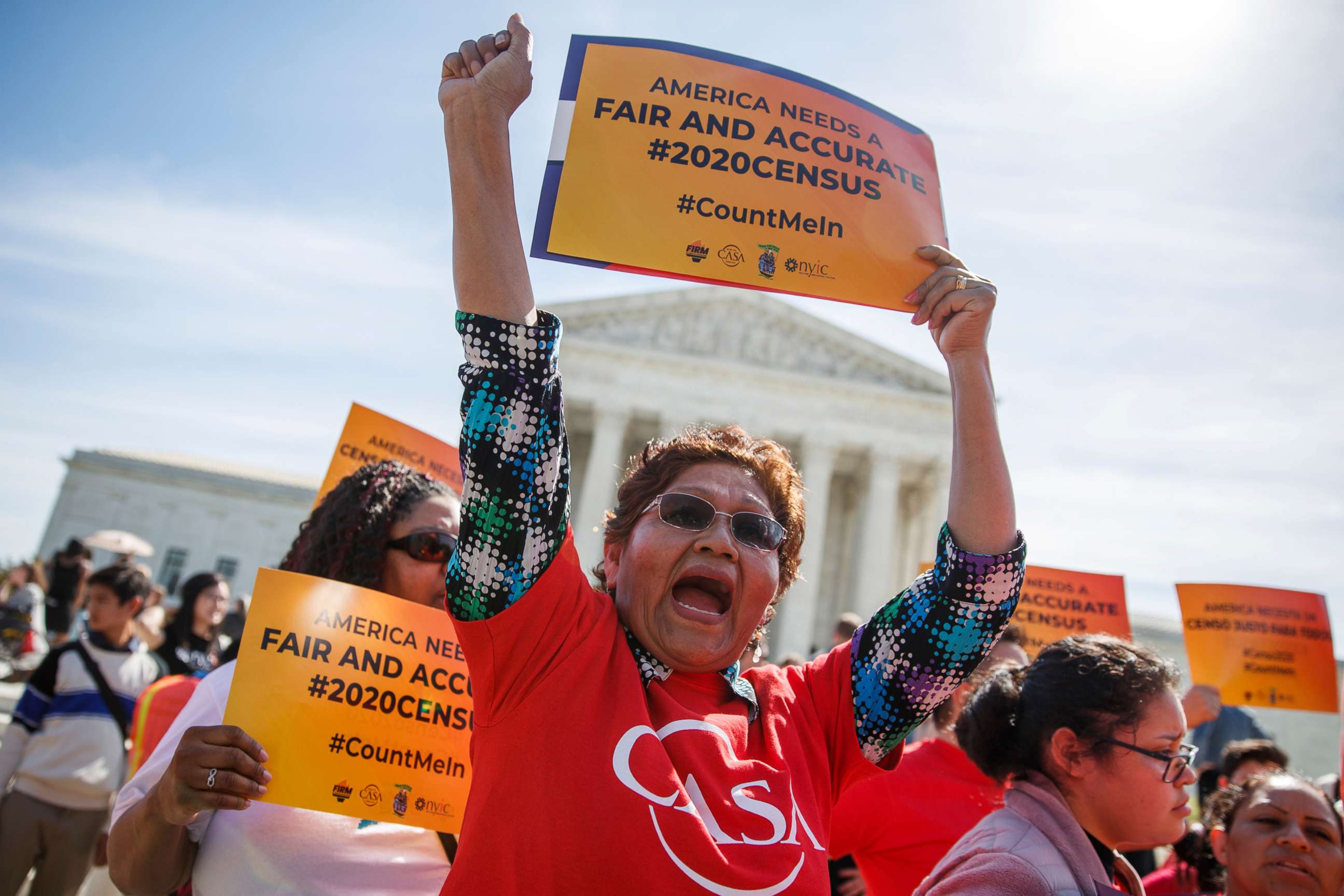 The Census Bureau told Ross that asking about citizenship would drive down the census count by about 6.5 million people, mostly among immigrants and their families.
"A secretary can deviate from his experts' recommendations and bottom line conclusions, but he needs reason to do that and I don't see any reason," said Justice Elena Kagan.
"This boils down to whether the secretary's judgment here is a reasonable one," said Francisco.
Ross has said he sought to reinstate the question at the request of the Justice Department, in order to improve enforcement of the federal voting rights law. But documents revealed in the case suggest that Ross had other motives and may have engineered the DOJ request himself.
Three lower federal courts found that Ross acted illegally -- in an "arbitrary and capricious" manner -- circumventing the Administrative Procedures Act, which requires federal agencies to carefully study all relevant evidence and facts pertaining to a problem before implementing a new policy. The agency must also publicly lay out the reasons for a decision and allow public comment.
Earlier this month, a federal judge in Maryland also said Ross violated the Constitution "by unreasonably compromising the distributive accuracy of the Census."
The Constitution requires the government, every decade, to survey all "persons" living in the U.S. -- an "actual enumeration" -- regardless of citizenship or status.
"It did seem like he was shopping for a need. You can't read this recommendation without thinking that this need was a contrived one," Kagan told Francisco.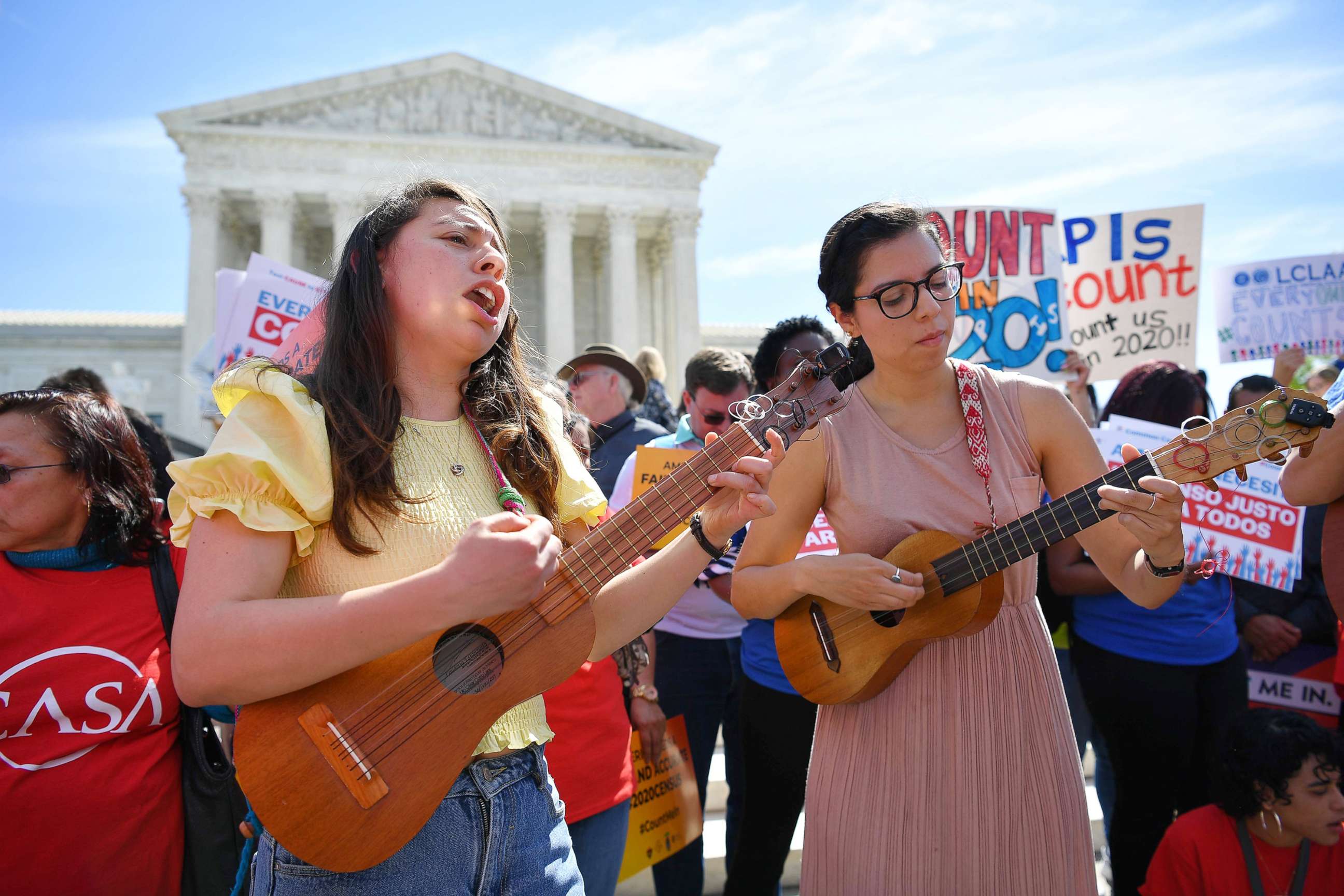 The court's conservative majority was notably muted throughout the hearing, signaling potential inclination to support the administration's position. If all five justices vote to support Ross the lower court decisions will be overturned and the citizenship question added for 2020.
Justice Brett Kavanaugh pointed out that several major countries ask a citizenship question on their census, which is a recommendation by the United Nations. He also pointed out that until 1950, a citizenship question was a regular feature of the census in the U.S.
"The UN says be careful and test the question to ensure that it doesn't hurt the enumeration," countered Barbara Underwood, solicitor general for the state of New York. "It's useful information for a country to have. The question is, should it be included on an instrument to get a count."
Chief Justice John Roberts signaled he also had concerns about Underwood's argument.
"You're right. But we've had demographic questions on the Census -- sex, age, do you own a house or own a radio?" Roberts said.
"But there is no comparable evidence that those questions depress the count in such a way," said Underwood.
Dozens of states, grassroots advocacy groups and the Democratic majority in the U.S. House of Representatives have filed friend-of-the-court briefs urging the justices to prioritize ensuring the most accurate count possible.
"An undercount would threaten at least one of California's seats in the House of Representatives -- and, by extension -- an elector in the electoral college," said California attorney general Xavier Beccera. "It would deprive California and its cities and counties of their fair share of billions of dollars in federal funds."
Karen Hobert Flynn, president of Common Cause, a nonpartisan public interest group, said the administration's approach amounts to discrimination.
"The citizenship question is a bald-faced attempt to racially rig the census, undercount communities of color and undermine fair representation which our democracy relies upon," she said.
A White House spokesman said the president is closely watching the case.
"He wants to know who is in the country. I think as a sovereign nation, we have that right. It's been a question that's been on the census for decades, but we'll wait and see how the Supreme Court rules," deputy press secretary Hogan Gidley told reporters.
The justices are expected to issue an opinion before the court ends its term in June. The Census Bureau plans to send it's short-form 2020 census questionnaire to print by June 30.