Tennessee lawmaker expulsions: Has this happened before?
The state House used its power to expel only three times in its long history.
The Republican-controlled Tennessee state House of Representatives has expelled two Democratic lawmakers in what marks the first partisan expulsion in the state's modern history.
On April 6, state Reps. Justin Jones and Justin J. Pearson were expelled for allegedly violating the chamber's rules of decorum by participating in a gun control protest at the state Capitol last week. The protest was in response to the mass school shooting in Nashville that left three children and three adults dead.
Jones and Pearson used a bullhorn to lead chants on the House floor, briefly disrupting legislative business. Gloria Johnson, a fellow Democrat who also faced expulsion on Thursday for protesting but was not seen using the bullhorn, was spared from expulsion by one vote.
However, this isn't the first time the state legislature has ousted a member. The Tennessee state House used its power to expel only three other times in its long history, according to a 2019 report from the former state attorney general's office.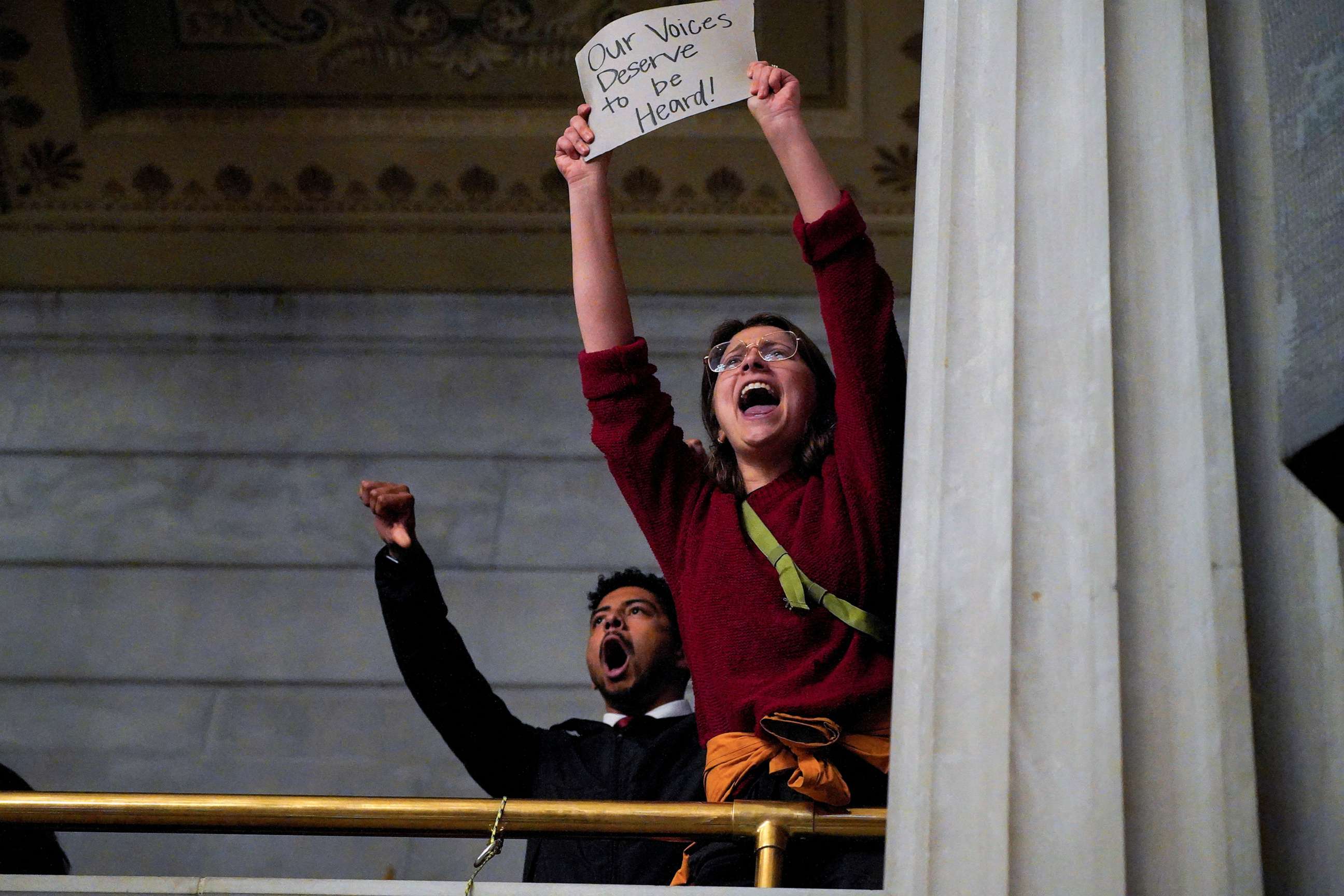 In 1866, the House expelled six members "for the contempt of the authority of this House."
In 1980, then-Rep. Robert Fisher, a Republican, was expelled after he was found guilty of accepting a bribe while in office, according to the attorney general.
The House argued the expulsion was best for Fisher's constituents because his actions reflect "adversely upon [its] integrity and dignity ... places a cloud upon [its] actions ... and is inconsistent with the public trust and duty of a member of this Body," according to the 2019 report.
In 2016, then-Rep. Jeremy Durham, a Republican, was expelled after reports detailed allegations of inappropriate sexual conduct with several women over the course of his time in office, according to reporting by ABC affiliate WTVC.
The House expelled him for "disorderly conduct."
The state Senate has never exercised its power to expel a member, according to the AG report.
The United States Congress has rarely exercised this power. In its history, it has expelled 20 legislators -- five in the House and 15 in the Senate. Seventeen of these expulsions occurred around 1861 in the wake of secession of the Confederate States, according to the attorney general's office.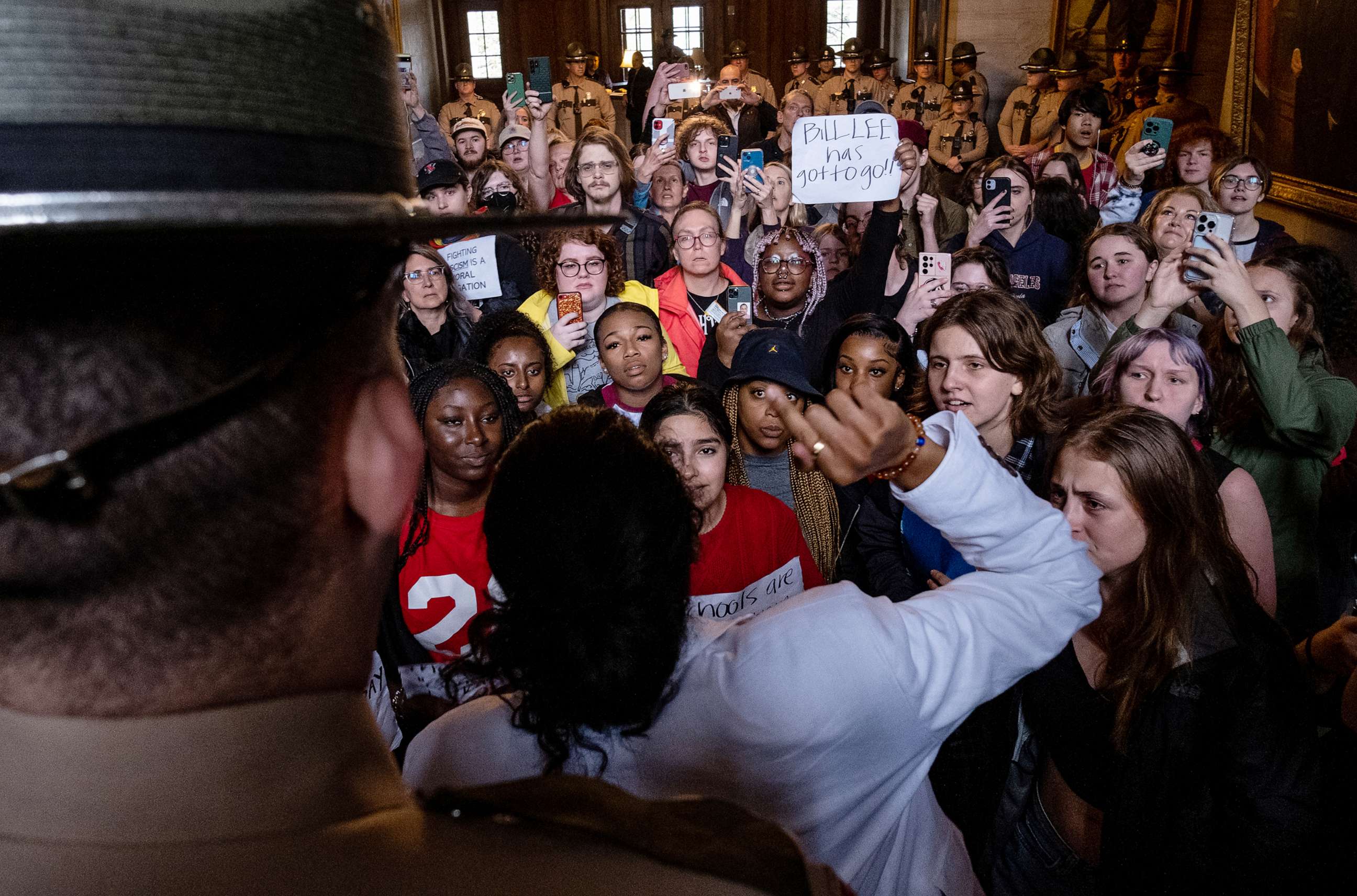 As for the other three:
In 1797, William Blount of Tennessee, a Republican, was expelled from the Senate for having "concocted a scheme for Indians and frontiersmen to attack Spanish Florida and Louisiana in order to transfer those territories to Great Britain" for his own financial gain, according to congressional documents.
In 1980, the House expelled then-Rep. Michael Myers, a Democrat from Pennsylvania, after he was indicted on bribery charges.
In 2002, then-Rep. James Traficant, a Democrat who represented Ohio, was expelled from the House when he was convicted on "federal corruption charges and for misuse of campaign funds," the attorney general's report reads.
Following the Thursday expulsion of Jones and Pearson, the legislators themselves -- among others -- criticized the move as "undemocratic."
Jones argued the "precedent that any member who voices dissent or opposition can be expelled from the legislative body."
"Today is a very dangerous day for America," Jones added in a hallway interview after the vote.
Johnson, who narrowly avoided expulsion, told reporters that the reason she kept her position and her Black colleagues didn't "might have to do with the color of our skin."
Republicans have denied allegations of racial discrimination.
"Our members literally didn't look at the ethnicity of the members up for expulsion," said Majority Leader William Lamberth, according to The Associated Press.
Tennessee state Rep. Jeremy Faison, the chair of the Republican Caucus, defended the move in an interview with CNN.
"It's not possible for us to move forward with the way they were behaving in committee and on the House floor," Faison said. "There's got to be some peace."
President Joe Biden criticized the move from the Republican-controlled legislature.
"On Monday, 7,000 Tennesseans, many of them students, marched to their state capitol to call on their lawmakers to take action and keep them safe," Biden said. "Instead, state Republican lawmakers called votes today to expel three Democratic legislators who stood in solidarity with students and families and helped lift their voices. Today's expulsion of lawmakers who engaged in peaceful protest is shocking, undemocratic and without precedent."
ABC News' Amanda Su contributed to this report.