President Donald Trump's federal commission on school safety concluded in a report released Tuesday that raising the age to buy firearms probably wouldn't stop the next school shooting because attackers often procure guns illegally. The group suggested instead that schools consider arming themselves and do more to address mental health issues among its students, including relying on support from local religious groups.
The 177-page assessment, led by the U.S. Education Department, was commissioned by Trump following the February killing of 17 people at Marjory Stoneman Douglas High School. While the assessment contains nearly 100 recommendations, it does not address the key demands for gun control made by school shooting victims and students of the Parkland, Florida high school, whose activism sparked protests nationwide this spring and summer.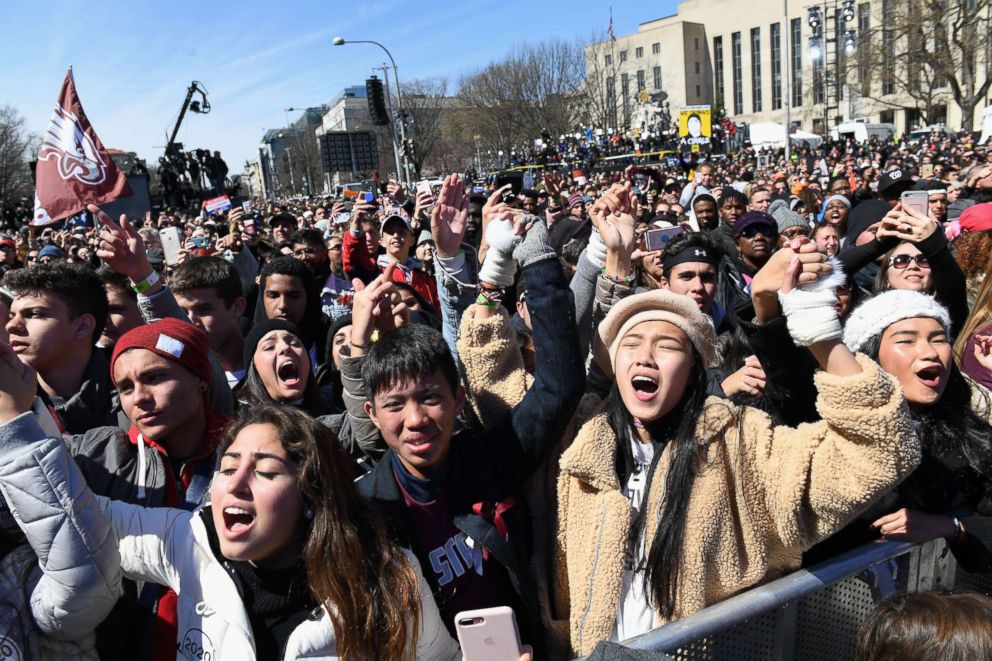 Speaking from the Roosevelt Room in the White House with victims of gun violence who supported his efforts, Trump said the media should refuse to name shooters in what he called a "no-notoriety" rule. He also called on "highly-trained" people at schools to have access to firearms.
"It's critical to have armed personnel available at a moment's notice," Trump said. "These are people -- teachers in many cases -- that are the highest trained that you can get. People that are natural to firearms ... This is critical to the hardening of our schools against attack."
One advocacy group promoting school safety, called "Stand with Parkland," said the assessment was "thoughtful" and urged the public to read it "with an open mind." The group objected, however, to the suggestion that teachers should arm themselves, saying that "security functions belong in the realm of dedicated school security personnel."
Another group, March For Our Lives, said the report lacked "courage" to make schools safer.
"This is not a solution, this is a sales pitch to sell more guns," said Jaclyn Corin, the group's co-founder and senior class president at Marjory Stoneman Douglas.
The commission also suggested rolling back an Obama-era initiative intended to combat racial disparities in school discipline. Guidance issued in 2014 advised districts they could be found in violation of federal civil rights law if minority students were disciplined at higher rates than white students.
"One of the things that the commission was concerned with is the recurring narrative that teachers in the classroom or students in the hallways and on campus were afraid," said an administration official on background call with reporters, who called the recommendation one of the "first" issues addressed in the report. "Because individuals who had a history of anti-social, or in some instances aggressive -- trending toward violent behavior, were left unpunished or were left unchecked."
One of Trump's key proposals after the Parkland school shooting was arming teachers -- but there was significant pushback from educators, parents and some lawmakers.
Instead, the report provides guidelines for schools who may wish to equip "highly trained school personnel" with firearms to protect students in the event of a shooting -- including teachers, custodians and extracurricular staff.
Officials were insistent that there is no recommendation involving using federal funds to "arm teachers."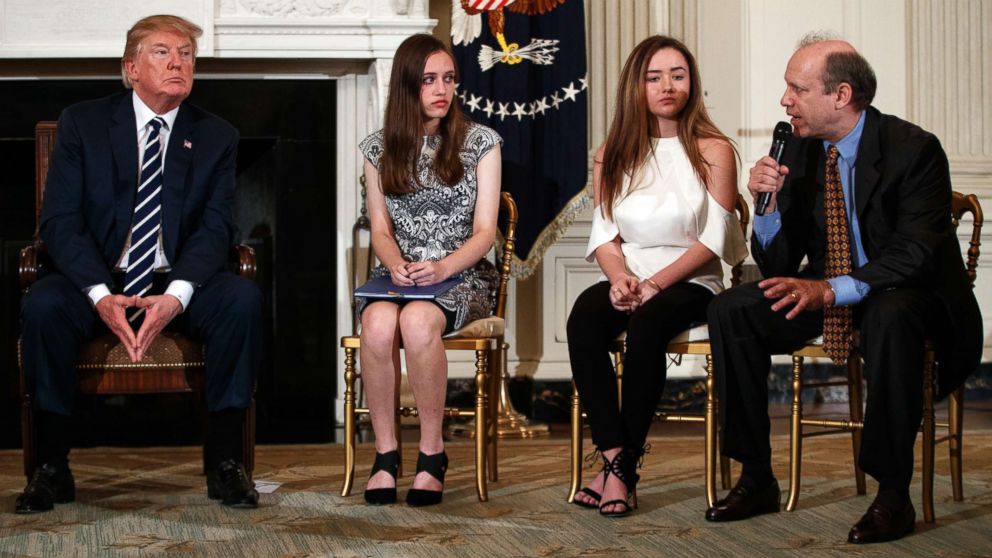 And while Trump had seemed receptive in the various panels following the Parkland massacre to the idea of raising the minimum age to buy firearms, the report largely recommends that states "consider offering training or other resources to promote safe storage of firearms."
"Given what we know about how underage shooters most often procure weapons (i.e., taking them from home or stealing them), laws aimed at a minimum purchase age would not have affected most school shooters," the report states.
Additionally, according to the commission's chairwoman, Education Secretary Betsy DeVos, the report endorses states adopting "extreme risk protection orders" designed to restrict access to guns for people "found to be a danger to themselves or others" -- but without any call for the U.S. Congress to take on the issue. And it calls on bolstering resources for mental health at schools.
"Improving access to school-based mental health and counseling for young people is an important aspect of prevention," according to the report. "So, too, is community involvement and support, including the faith community.'