For the second time in as many days, the White House sought to clarify President Donald Trump's comments on whether Russia targeted the U.S., saying that the president's "no" was actually a "no" to taking reporters' questions.
ABC News' Cecilia Vega asked her question twice and for a clarification on the president's response as reporters were gathered just ahead of a session at the White House with Cabinet members.
She received a "no" each time, which was recorded and other reporters confirmed hearing as well. The president ignored her request for clarification.
"Is Russia still targeting the U.S., Mr. President," Vega asked.
"Thank you very much, no," he said.
Vega pressed: "No?! You don't believe that to be the case?"
He responded: "No."
Vega asked again a third time: "But can you just clarify, you don't believe that to be the case?"
The president ignored that question.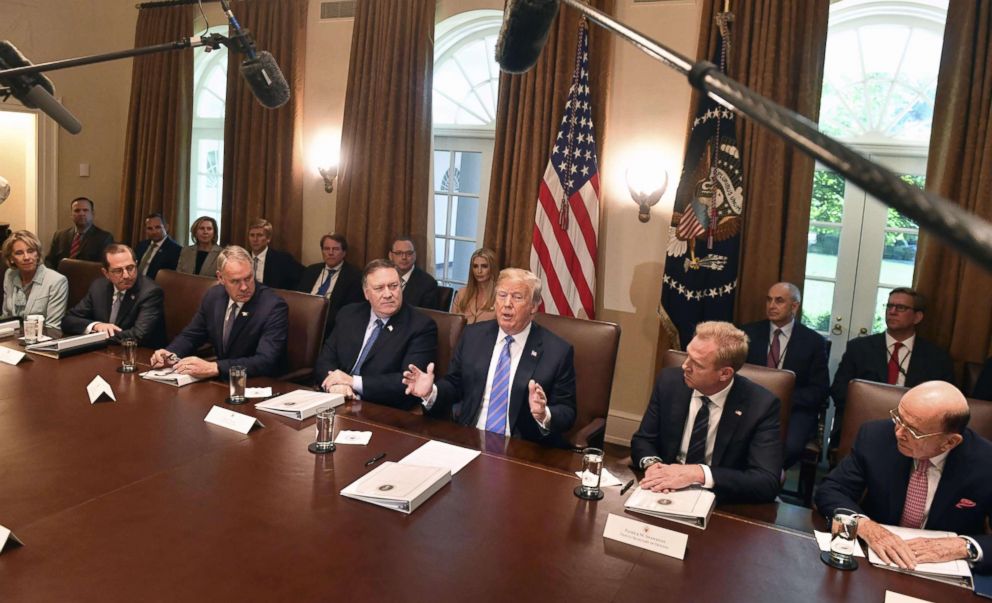 At the top of the White House briefing, press secretary Sarah Sanders clarified that she spoke to the president after his exchange with Vega and he said he was not actually answering her question, but saying instead, "thank you, no" to answering any questions.
Asked again by Vega whether the president agrees with Director of National Intelligence Dan Coats that the threat from Russia is still ongoing, Sanders answered, "certainly."
A "no" response would seem to contradict Director of National Intelligence Dan Coats who, in a speech on Friday at the Hudson Institute, a Washington D.C.-based think tank, warned of Russian cyber attacks. "The warning lights are blinking red again."
Coats went on to say: "These actions are persistent, they are pervasive and they are meant to undermine America's democracy."
On that same day, 12 Russian military officials were indicted for hacking democratic infrastructure in the 2016 election.
Trump's most recent comments are part of a multi-day series of statements and clarifications following the president's press conference with Russian president Vladimir Putin on Monday.
During that news conference, Trump appeared to accept what he called Putin's "strong" and "powerful" denial that Russia meddled in the 2016 election.
Coats responded that the intelligence community stands by its findings.
"The role of the Intelligence Community is to provide the best information and fact-based assessments possible for the President and policymakers," Coats said in a statement. "We have been clear in our assessments of Russian meddling in the 2016 election and their ongoing, pervasive efforts to undermine our democracy, and we will continue to provide unvarnished and objective intelligence in support of our national security."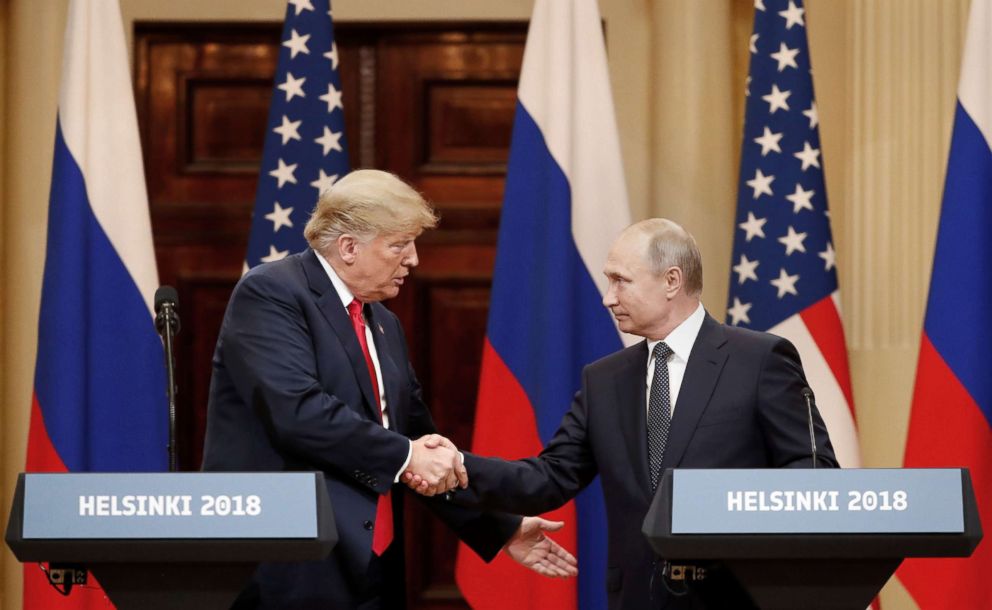 Keenly aware there was a problem after his news conference in Helsinki with Putin, Trump met with top advisers Tuesday morning to discuss what to do about it.
Sources tell ABC News the president himself came up with the idea of the "would" versus "would not" clarification, telling aides he had seen the clip, realized he misspoke and wanted to make a statement.
Those involved with crafting the statement, according to sources, were: White House adviser Steven Miller, press secretary Sarah Sanders, Deputy Chief of Staff for Communications Bill Shine, Director of Strategic Communications Mercedes Schlapp and National Security Adviser John Bolton.
The president also discussed it with Newt Gingrich, who had called on Trump to clarify his comments in Helsinki on "the U.S. intelligence system and Putin," calling the remarks "the most serious mistake of his presidency."
Late in the process, Vice President Mike Pence also asked to see the statement.
The line "it could have been a lot of people" was not part of the prepared remarks. The president's aides were also not particularly surprised the president said it.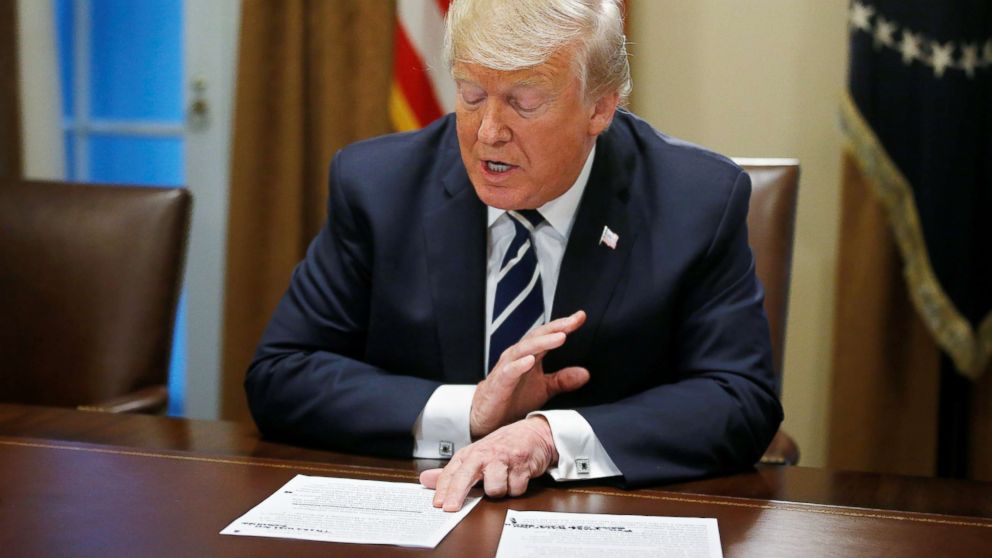 By Tuesday, the president said he used the wrong words and meant to say there was no reason "it wouldn't be Russia" behind election meddling.
"I said the word would instead of wouldn't...I think that probably clarifies things pretty good by itself."
The seeming contradiction in Trump's comments on Wednesday sparked anew congressional backlash as lawmakers press for clarification on the president's stance.
"A BIG discrepancy between President Trump's statement and DNI Coates' warning. It's imperative we get to the bottom of what is going on so we can be prepared to protect ourselves in advance of the 2018 elections. My personal view: the Russians are at again," Sen. Lindsey Graham, a South Carolina Republican tweeted.
Sen. Susan Collins, a Maine Republican, tweeted: "The Russians continue efforts to undermine Western democracies, including ours. The President is wrong and needs to heed the warnings from our Intelligence Community, including DNI Dan Coats."
Senate Democratic Leader Chuck Schumer was quick to put out a statement challenging the president's comments.
"Mr. President, it is time to stop taking the word of a KGB agent over that of your own intelligence officials. Russia interfered in our 2016 elections. They're actively trying to do it again. You must wake up to that fact," Schumer said. "We won't be able, as a nation, to fight back against foreign interference in our elections if the Commander in Chief doesn't even acknowledge that it's a real problem. The American people will not trust that you will protect them if you continue to put your interests ahead of those of our country."
ABC News' Jonathan Karl contributed to this report.