— -- A Trump-appointed federal judge who donated to the Trump campaign and worked on his presidential transition team has rejected requests to recuse himself from overseeing a legal battle involving Fusion GPS, the research firm that commissioned the so-called "dossier" of unverified intelligence that contains claims about Donald Trump's alleged ties to Russia.
U.S. District Court Judge Trevor McFadden, who sits on the bench in Washington, D.C., made two donations to Trump's presidential campaign totaling $1000 in October 2016 – both coming within three weeks of Election Day, documents filed with the Federal Election Commission show.
"Fusion's argument that I should look beyond the traditional grounds of disqualification to consider President Trump's alleged political interests proves too much," McFadden wrote in an opinion. "Such an argument would lead to the disqualification of numerous judges appointed by the sitting president on a wide range of cases."
Attorneys for Fusion GPS were not immediately available for comment to ABC News about McFadden's decision.
The little-watched case provides an early glimpse of the political obstacles that could emerge as the courts grapple with a growing number of lawsuits filed in the aftermath of the caustic 2016 presidential contest. McFadden's connection to Trump itself is in dispute. McFadden said he does not know Trump and has "never met him in any capacity," but Fusion GPS has argued that the connection is significant.
Before Trump nominated McFadden for a federal judgeship, Trump selected McFadden to serve as his Acting Principal Deputy Assistant Attorney General at the Department of Justice. McFadden remained at the Justice Department until the Senate confirmed his nomination to the bench last October.
Aleksej Gubarev, a Russian businessman named in the dossier, is suing Buzzfeed News, which published the "dossier" in its entirety in January 2017, for libel because it published what Gubarev says is false information about him.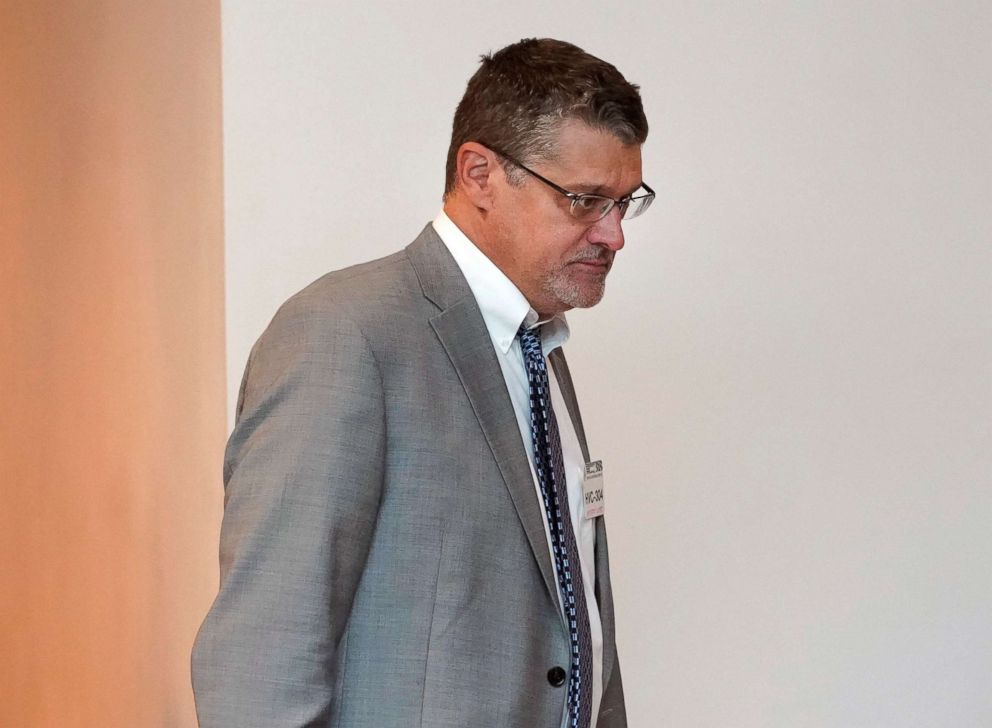 In December, Judge McFadden was assigned through a random process to see that Fusion GPS was served a subpoena as part of the lawsuit. The subpoena in that case calls on Fusion GPS to turn over information about the controversial political research project as part of a defamation suit. Fusion GPS has objected.
The defamation case involving the legal request is being argued in a Miami federal court, but because Fusion GPS' offices are based in Washington, a D.C. federal judge was assigned to oversee the dispute over the subpoena. In January, Fusion GPS first sought to have the subpoena reassigned to a different judge because McFadden served as a "volunteer" adviser on the Trump presidential transition team.
The research firm also argued that, during McFadden's prior employment as an attorney at the multinational law firm Baker & McKenzie – where he worked until January 2017 – he represented a company controlled by Russian billionaire business magnate Mikhail Fridman of the investment firm, Alfa Group. Fridman shares control of Alfa Group, which has a separate lawsuit pending against Fusion GPS over the research they produced during the 2016 campaign.
"Federal law requires that judges maintain not only actual impartiality, but also the appearance of impartiality," one of Fusion GPS's attorney's, William W. Taylor, III, wrote in a Motion for Judicial Recusal filed in January. "In this case, the Court will adjudicate a matter that pits the interests of Fusion GPS against the interests not only of the Court's recent former client, but also against the interests of President Trump, on whose presidential transition this Court volunteered."
James Sample, a professor of law at Hofstra University who has written extensively on the subject of recusal, says that while he found some of the judge's contentions "curious," recusal would not necessarily be required under the law.
"My assessment is that while a cautious recusal in this case would certainly not be inappropriate, it does not appear to be a case in which the judge's disqualification is objectively required under the statute," Sample told ABC News.
McFadden had disclosed during his confirmation process that he "volunteered as a vetter on Trump's transition team" before and after Election Day in November.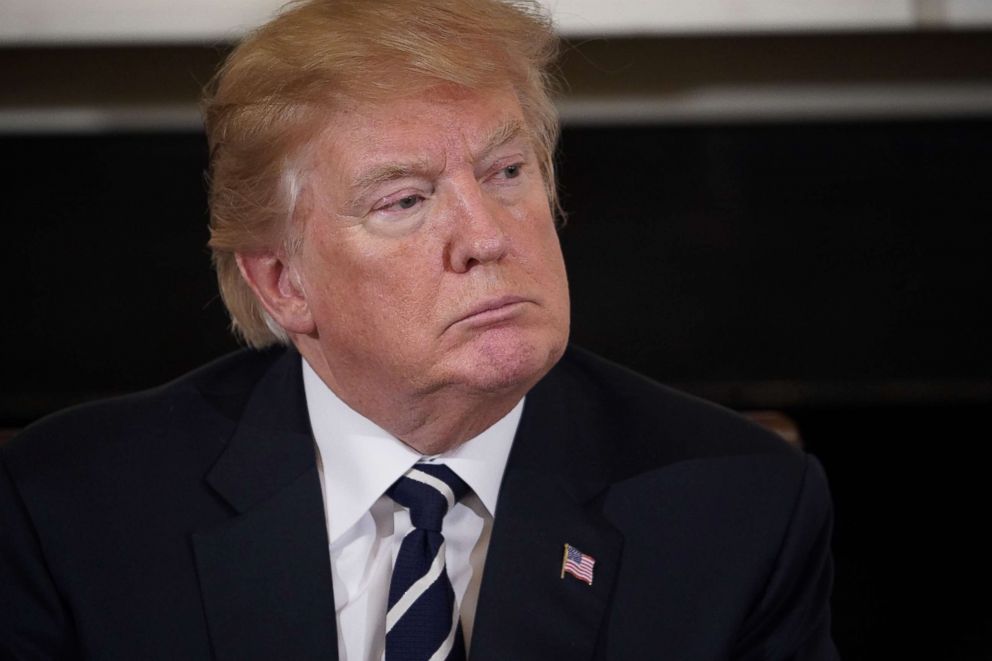 When asked to elaborate on his work for the transition team by Sen. Dianne Feinstein (D-Calif.) during questions for the record in July, McFadden replied "I reviewed public-source information about potential cabinet appointees to the Executive Branch for evidence that may disqualify them or reflect poorly on the President should they be appointed to office."
Fusion GPS argued that the subpoena should be reassigned, arguing that McFadden's past association with Trump presented politically-charged conflicts of interest. After the month-long battle by Fusion GPS, McFadden denied their request that he recuse himself from the case on Friday.
"I decline Fusion's invitation to decide its motion based on the alleged connection between the motion and President Trump's political interests," McFadden wrote in his decision. "The President's connection with me and his interest in this case are simply too tenuous to cause a reasonable observer to question my impartiality."
McFadden made note that he did represent the Fridman-controlled telecommunications business, VimpelCom, while at Baker & McKenzie, but he said he never provided direct representation to Fridman, and has never represented Gubarev.
"By no stretch of the imagination is VimpelCom a mere shell company serving as Mr. Fridman's alter ego," he wrote.
As for his connection to President Trump, McFadden said he wasn't involved closely enough for his role with the transition team to factor in for a case recusal, and said the fact that he was appointed by Trump had no impact on his case judgment.
"As a volunteer, I reviewed public-source information about potential cabinet appointees for approximately four hours every few weeks for two to three months," McFadden wrote. "I did not come into contact with Mr. Trump or any of the senior members of his campaign team. In fact, I do not know the president and have never met him in any capacity."