President Donald Trump attacked Google in Tuesday morning tweets that accused the company of prioritizing "fake news" in its search results, which the company denies.
The results are "rigged" against him and other conservatives, he wrote on Twitter.
Trump also alleged that 96 percent "of results on 'Trump News' are from National Left-Wing Media," but he did not identify a source or any evidence. He appeared to be referring to a story published over the weekend by conservative media company PJ Media that reported "96 Percent of Google Search Results for 'Trump' News Are from Liberal Media Outlets."
"Google search results for 'Trump News' shows only the viewing/reporting of Fake New Media," he said. "In other words, they have it RIGGED, for me & others, so that almost all stories & news is BAD. Fake CNN is prominent. Republican/Conservative & Fair Media is shut out. Illegal? 96% of results on 'Trump News' are from National Left-Wing Media, very dangerous."
"Google & others are suppressing voices of Conservatives and hiding information and news that is good. They are controlling what we can & cannot see. This is a very serious situation-will be addressed," he added.
Trump, who built his base on social media and uses Twitter as a daily megaphone to millions of followers, said Google, Facebook and Twitter are treading on "very troubled territory" when asked about his Google tweets during an Oval Office meeting.
"I think Google is really taking advantage of a lot of people. And I think that is a very serious thing and it is a very serious charge," Trump said.
"I think what Google and what others are doing, if you look at what is going on with Twitter and if you look at what's going on in Facebook, they better be careful because you can't do that to people. You can't do it."
The president went on to claim that there are "thousands and thousands" complaints coming in about the behemoth social media platforms -- but he did not specify if those many complaints are being funneled through the White House.
"I think that Google and Twitter and Facebook, they are really treading on very, very troubled territory and they have to be careful. It is not fair to large portions of the population," Trump said.
A Google spokesperson pushed back on the president's allegations, however, saying its search engine algorithm doesn't include any consideration of politics.
"When users type queries into the Google Search bar, our goal is to make sure they receive the most relevant answers in a matter of seconds," the spokesperson said in a statement. "Search is not used to set a political agenda and we don't bias our results toward any political ideology.
"We continually work to improve Google Search and we never rank search results to manipulate political sentiment," the spokesperson added.
The president's tweets come as more tech companies, including Google and Facebook, make investments to limit the spread of misinformation online.
Alphabet, Google's parent company, said in March it planned to invest $300 million over the next three years to combat false content on its platforms, including Google Search and YouTube.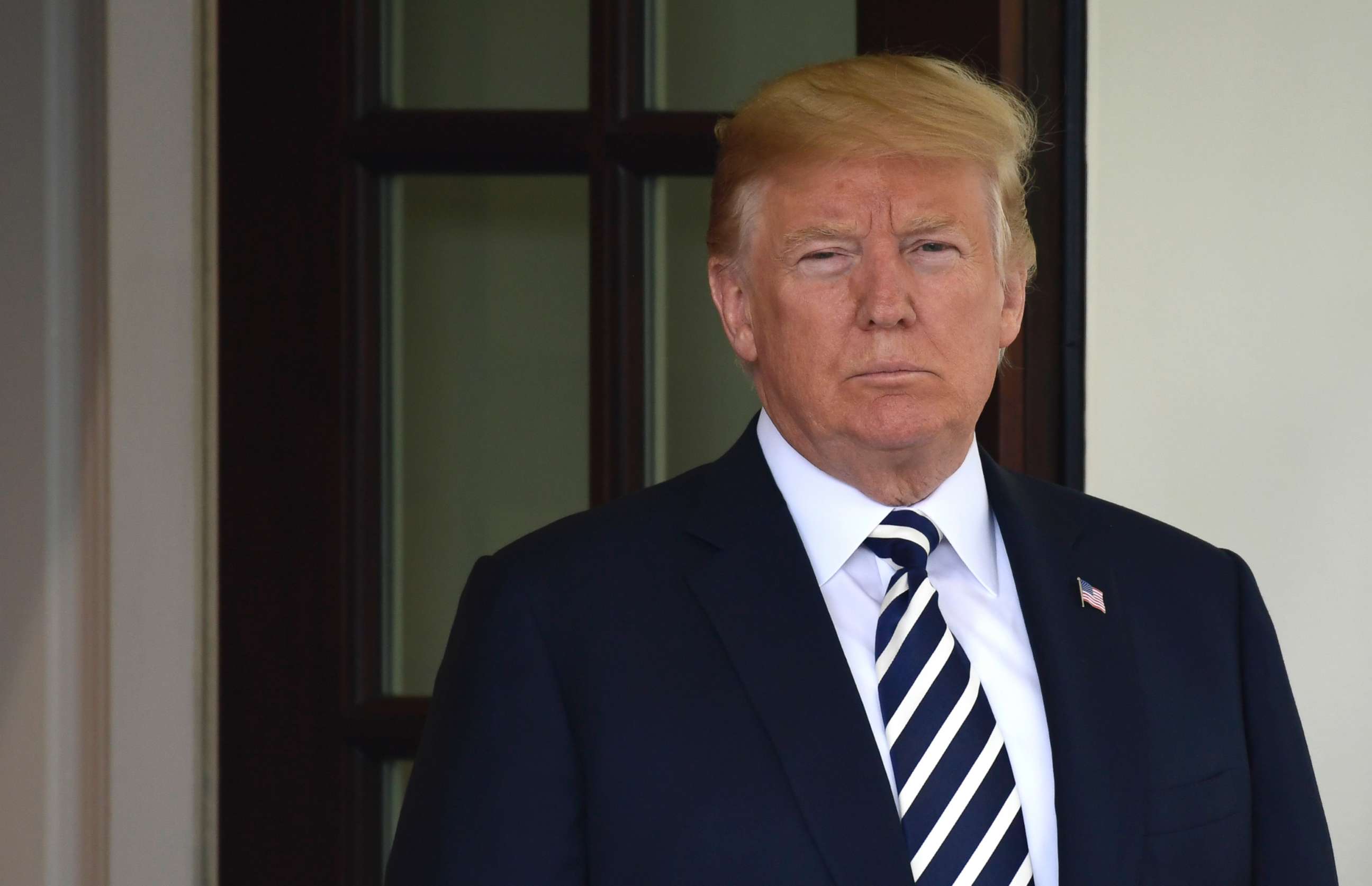 "We're focused on combating misinformation during breaking news situations. Bad actors often target breaking news on Google platforms, increasing the likelihood that people are exposed to inaccurate content," Richard Gringas, vice president of news products, said in reference to Google Search. "So we've trained our systems to recognize these events and adjust our signals toward more authoritative content.
"While we take great care to present the most authoritative information, there are many cases where users can and will find information that's not authoritative," Gringas said.
The company is trying to find other ways to help people understand that "not all the results they see are indeed authoritative or accurate," he added.
Trump's attack on Google is just his latest foray into championing recent grievances issued by conservative media figures who have accused tech companies of unfairly targeting conservative voices.
The president has also threatened to probe allegations of Twitter's "shadowbanning" conservative accounts, making it more difficult for their profiles to be discovered in the search engine.
And most recently, Trump told a crowd at a campaign rally in West Virginia that he rejected Facebook and Twitter's recent move to suspend or remove accounts that it accused of spreading fake news or hate speech in social posts, including platforms like conspiracy theorist Alex Jones' InfoWars.
"You have Twitter, or whatever you have, you have Facebook. But you can't pick one person and say, 'We don't like what he's been saying, he's out,'" Trump said. "So we will live with fake news."