President Donald Trump awarded the Presidential Medal of Freedom – the nation's' highest civilian honor – to seven Americans Friday, including the "King" and the "Sultan of Swat," in a ceremony at the White House.
The president's choices for this year's recipients included some of his personal friends and iconic sports and music figures like rock n' roll legend Elvis Presley, record-breaking baseball player Babe Ruth, Republican Sen. Orrin Hatch of Utah, former Minnesota Vikings and Chicago Bears football star turned state Supreme Court Justice Alan Page, hall-of-fame quarterback Roger Staubach, and philanthropist and major Republican fundraiser Miriam Adelson.
"This year it is my true privilege to award this honor to seven extraordinary Americans," Trump said.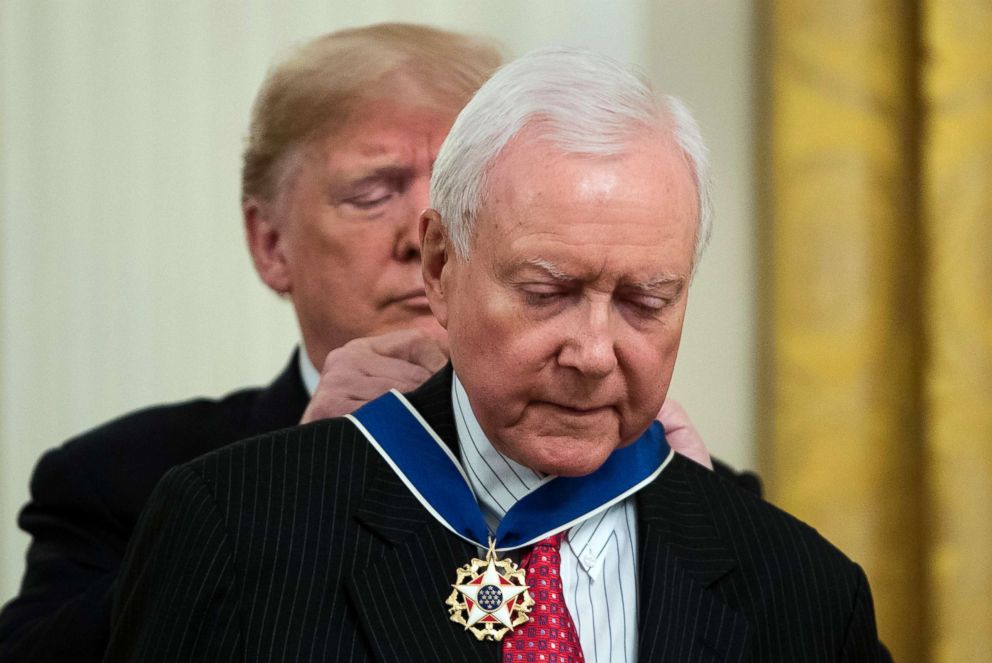 Before introducing Presley's award, "How Great Thou Art," as sung by Presley, played throughout the East Room. Elvis left the building a little too soon, according to the president.
"That was my idea, I said give me a little song," Trump said. "I will tell you he was something special. I wanted to hear the rest of the song, I don't know why the cut it so short."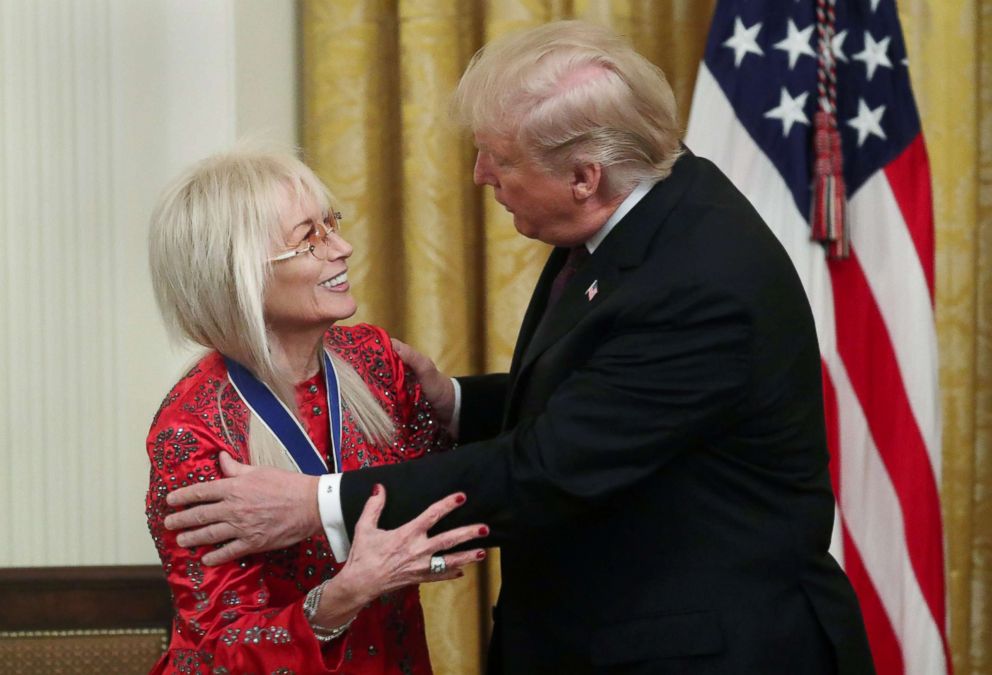 The decision to grant Adelson the award was met by some criticism because Adelson, a physician and philanthropist, is also well known for being a political power player with her billionaire husband Sheldon Adelson. The couple has been champions for the Jewish community but were also two of the biggest financial supporters of the Trump presidential campaign. Still, Adelson is not the first political supporter to be granted the award by a U.S. president.
"Here to celebrate Miriam's award is Sheldon -- where is Sheldon?" Trump said, with his eyes searching the room for one of his political confidants. "There he is. You didn't make the front row, he's probably angry."
The Presidential Medal of Freedom was created in 1963 by President John F. Kennedy, and in the past it has gone to icons of American culture and history such as Martin Luther King Jr., Walt Disney and Frank Sinatra.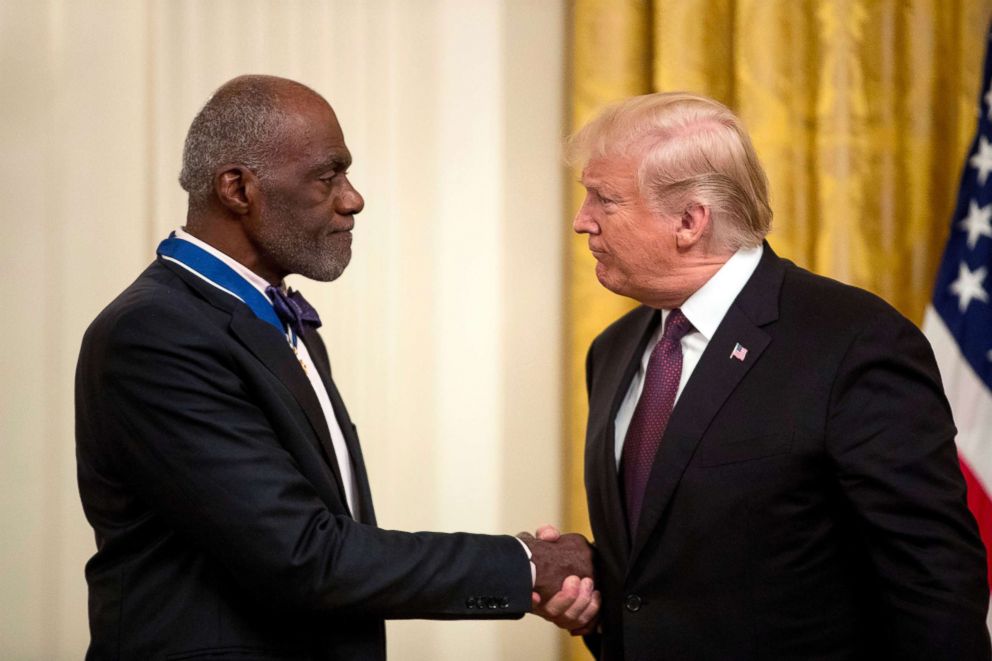 Supreme Court justices, including Justice Ruth Bader Ginsburg, recently hospitalized for fractured ribs after a fall, sat in the front row to see the president honor their late colleague, Justice Antonin Scalia, with the award. Scalia and Ginsburg were close personal friends.
"Glad to see you're feeling well," the president said to Ginsburg.
Scalia's widow, Maureen, accepted the award on behalf of her husband.
In an eyebrow-raising moment, the president listed off the names of the couple's nine children and then, looking at her, paused to quip, "You were very busy, wow."
"Wow, I always knew I liked him," Trump said with a smirk.