Trump, Abe bond over golf and 'Make Alliance Even Greater' hats
A round of golf is Trump's first official activity with Japan's prime minister.
November 5, 2017, 5:14 AM
TOKYO -- President Donald Trump and Japanese Prime Minister Shinzo Abe celebrated their personal friendship and strategic alliance with custom white hats and nine holes of golf on the first official stop of Trump's 13-day Asia tour.
Shortly after arriving in Japan, Trump met Abe at the Kasumigaseki Country Club in Tokyo, the planned site of the 2020 Olympics golf tournament. Inside the clubhouse, they autographed white hats embroidered with their names and the slogan "Make Alliance Even Greater," a twist on the slogan of Trump's first election campaign.
A White House official told ABC News the Japanese had the hats made as a gift for Trump.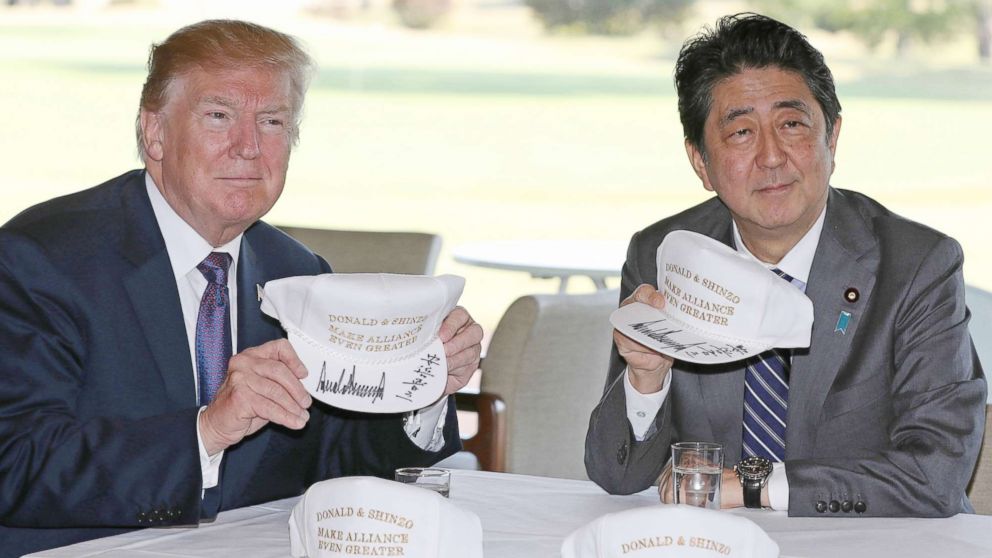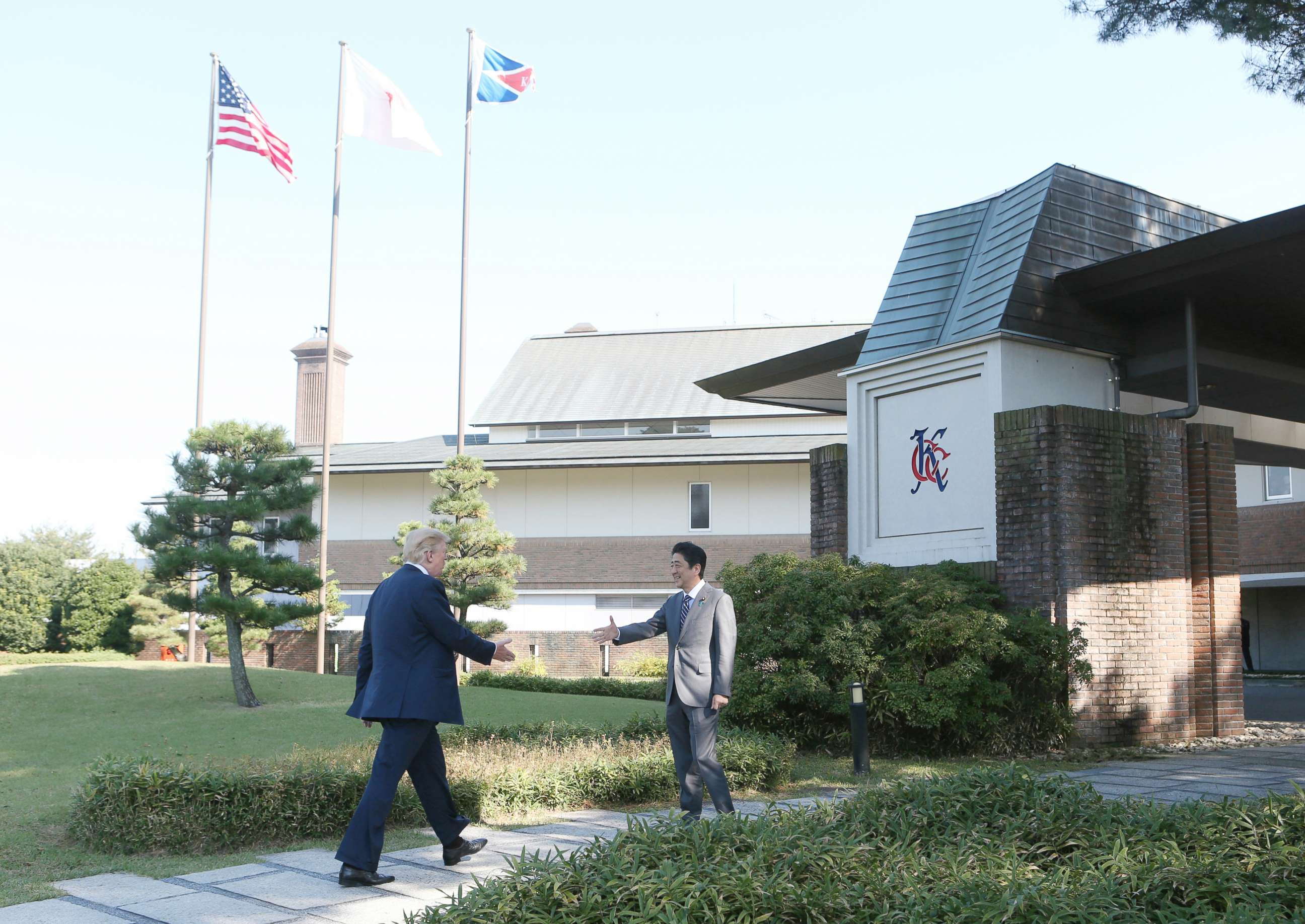 Trump, 71, and Abe, 63, were joined by 25-year-old Japanese professional golfer Hideki Matsuyama.
"Playing golf with Prime Minister Abe and Hideki Matsuyama, two wonderful people!" Trump tweeted, along with video of the trio on the golf course. The threesome "very informally played nine holes" and did not keep score, a senior administration official said.
"He's one of the greatest players," Trump told reporters of Matsuyama on the flight to Japan. "He's probably -- he is the greatest player in the history of Japan. Possibly their greatest celebrity ... He's a truly great player, a great athlete. Long ball hitter."
"I hit the ball pretty long. I promise you one thing, I won't be hitting it there. If I come back and say I was longer than him, don't believe it," Trump said.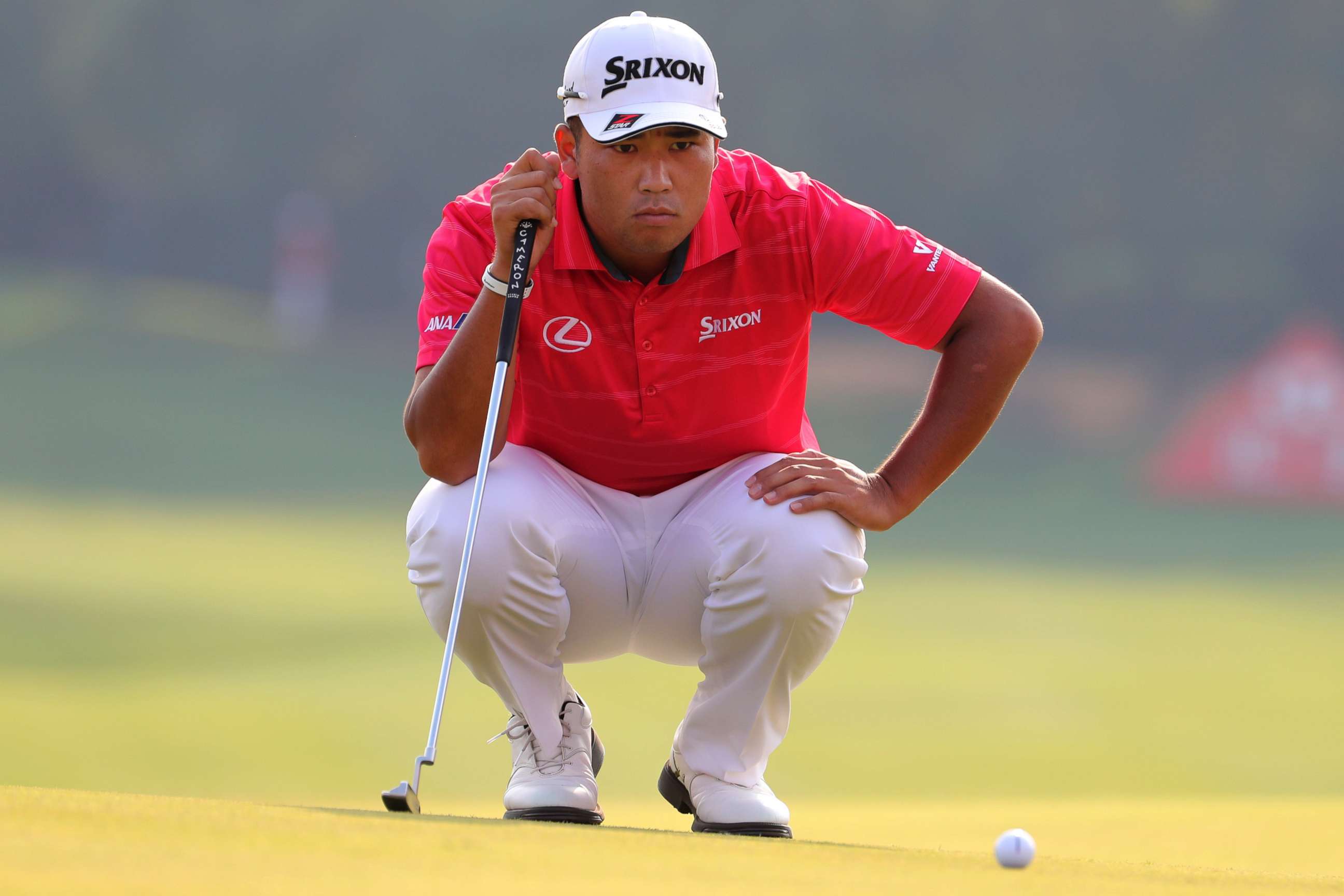 Matsuyama, who is 4th in the PGA world rankings, joked Friday to reporters at a tournament in Shanghai that he hoped not to lose to Trump.
"I wasn't sure if I'd be good enough. But I hope to have fun so that it will be engraved in my memory," Matsuyama said, according to the Japan Times.
Trump and Abe first bonded over Abe's gift of a $3000 golden golf club in honor of Trump's election. In February, Trump invited the Japanese prime minister to play a round at his exclusive private course in Mar-a-Lago, Florida. South African pro golfer Ernie Els joined the round.
Now, Abe is returning the favor on the president's first official visit to Japan -- and making a round of golf their first official activity together.
The men discussed trade issues and the threat from North Korea, an administration official said.
Abe's office posted to its social media accounts a photo of the leaders on the golf course, captioned, "A round of golf with a marvelous friend, full of spirited conversation."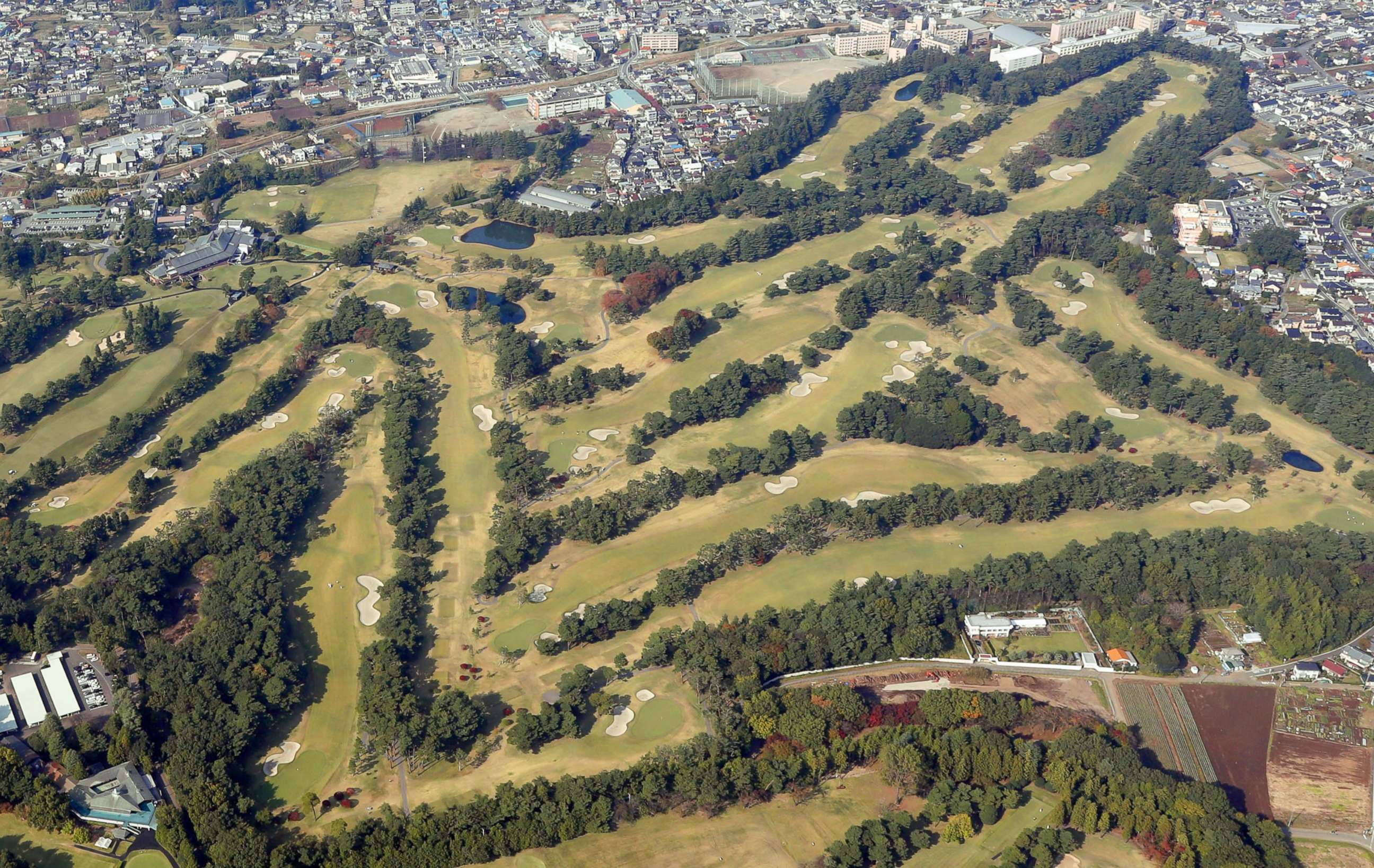 The Kasumigaseki Country Club, founded in 1929, is considered the birthplace of Japan's golf craze. The club says its guiding principle is "good fellowship, as expressed in the spirit of fair play, familiarity and trust in the members."
Building trust and personal rapport between the two leaders is one of the key objectives of the visit, administration and Japanese officials have said. The men also held a private lunch at the club.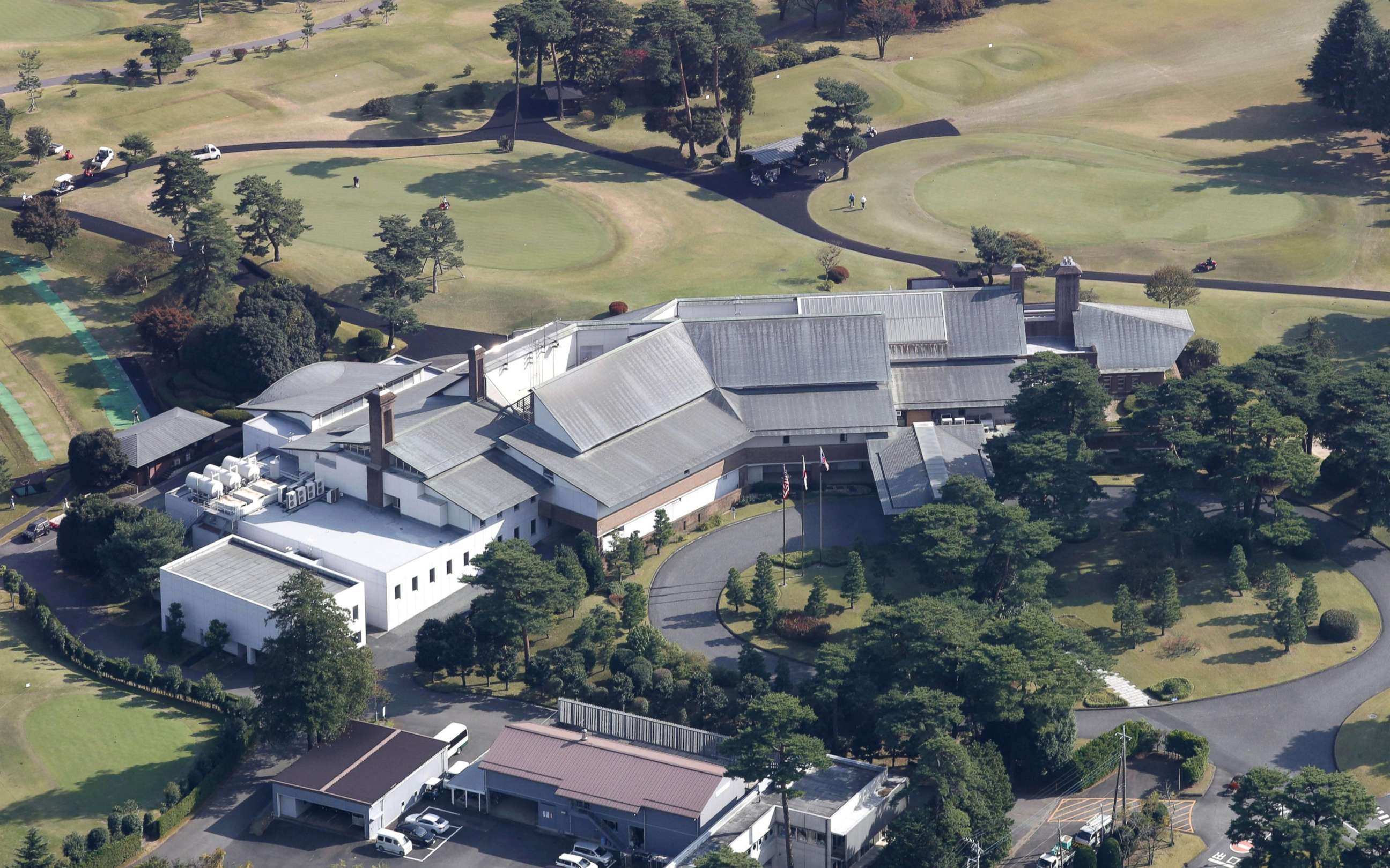 The Kasumigaseki club has recently been at the center of controversy. Facing public criticism over the club's policies toward women, 2020 Olympics organizers threatened to move to a different venue unless the rules were change.
The club ultimately ceded to pressure in March and now allows women to be full members.