Trump puts himself in middle of West Virginia GOP Senate primary
GOP Senate candidate Don Blankenship was not invited to White House event.
Sitting between West Virginia Congressman Evan Jenkins and Attorney General Patrick Morrisey at a White House roundtable on tax reform in White Sulphur Springs Thursday, President Donald Trump literally wedged himself into the middle of the state's heated GOP Senate primary race.
While the roundtable was pegged by the White House as an opportunity to talk about tax reform, it wasn't long until the president launched into criticisms of the very man Morrisey and Jenkins are vying to replace – Democratic Senator Joe Manchin – who's had what seemed to be a friendly relationship with Trump until he voted against the president's tax cut bill.
"I thought he would be helpful because he talks," said the president.
Manchin is a moderate Democrat in a state that supported Trump over Democrat Hillary Clinton by an overwhelming 42 points and has tried to work with the president on immigration reform and other issues, sometimes being invited to the White House for private meetings.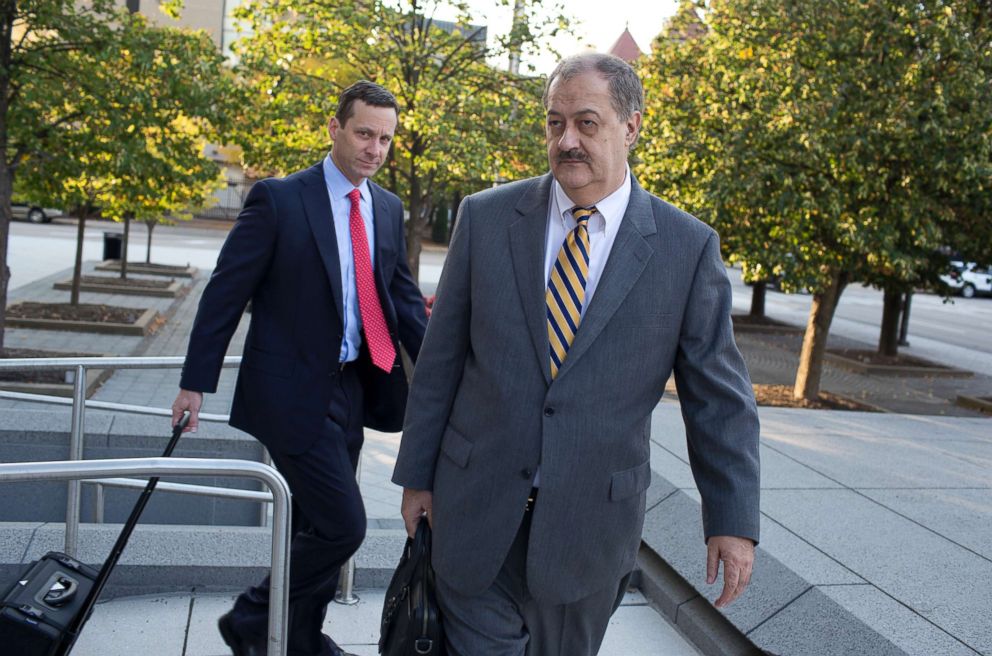 "You're going to have a chance – you're going to have a chance to get a senator that's going to vote our program," said Trump. "Joe Manchin, he's really not helped us."
In a statement, Manchin called the roundtable "political posturing back and forth."
There are only five weeks left until voters decide who will be on the Republican side of the ticket in November and in a Trump-friendly state, the three frontrunners, Jenkins, Morrissey, and former Massey Energy CEO Don Blankenship have been working hard to prove their loyalty to the Trump agenda.
"I was a proud early supporter of your candidacy," Jenkins stated to Trump at the roundtable.
Not to be outdone when it was his turn, Morrisey heaped more praise on the president. "Thank goodness we now have an administration to work closely with who's committed to regulatory reform, tax relief, and helping our state out," said Morrisey.
But one of the other Trump-supporting frontrunners, Blankenship, was notably missing from the event. Instead, Blankenship, who was released from prison last year on charges of conspiring to violate mine safety regulations after the Upper Big Branch mine explosion killed 29 people, was 200 miles away at a campaign lunch in Elizabeth, W.Va. The White House did not invite Blankenship to Thursday's event, which fell on the eighth anniversary of the mine explosion.
Blankenship has become a competitive candidate in the state after self-funding television advertisements talking about his platform – but also trying to rehab his reputation.
"I have children, grandchildren, loved ones, friends, coal miners, people I feel obligated to do the right thing," Blankenship told ABC News of the motivation for his race.
While the White House's political operation has been in touch with the Blankenship team, publicly, Trump appeared to be throwing his support behind Morrisey and Jenkins instead at the event on Thursday.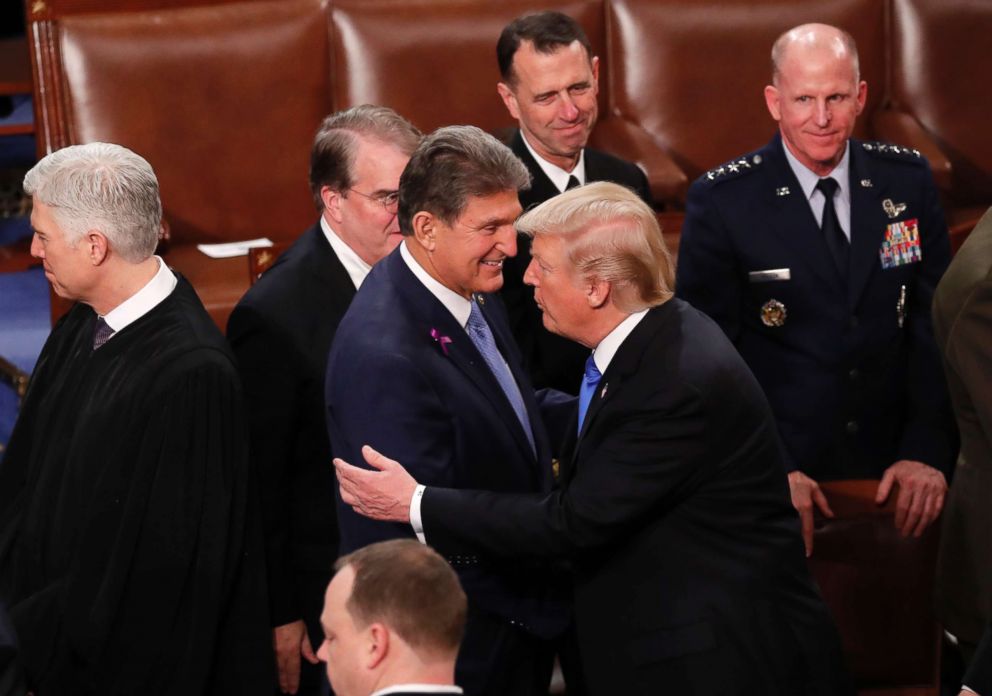 Trump even played informal pollster for the race.
"Should we do a little test?" asked the president. "Who's voting for Patrick?"
A few audience members clapped.
"Who's voting for Evan?" asked the president to a somewhat louder round of applause.
Morrisey pointed out that the event is being held in Jenkins' Congressional District.
"I don't know. Yes, it's your district, " he said to Jenkins.
"OK," said Trump. "But it was fairly close. It was fairly close, right?"