BEIJING -- President Donald Trump expressed optimism after a meeting Thursday morning with Chinese President Xi Jingping that warm personal ties with the leader of a country he's frequently disparaged will translate to progress on North Korea and trade.
"Our meeting this morning was excellent discussing North Korea," Trump said, seated across from Xi in the Great Hall of the People. "I do believe there's a solution to that, as you do."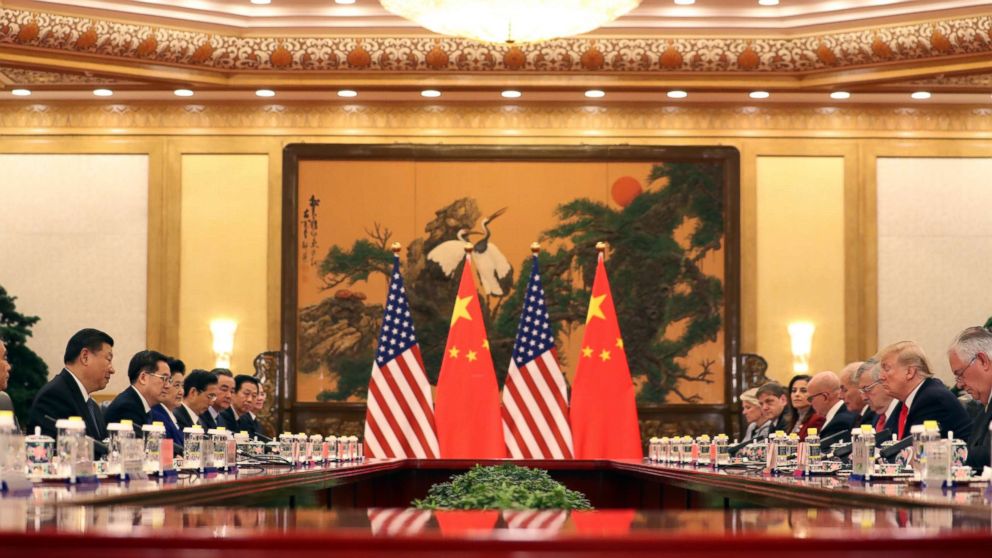 Looking Xi in the eye, Trump also acknowledged what he has called a greatly unfair trade relationship that has hurt American workers and businesses.
"We've gotten so far behind with China," the president said. "I have great respect for you on that because you represent China ... but we'll make it fair, and it will be tremendous for both of us."
Despite the warm words, there has been little indication of any substantive breakthrough on either front ahead of the summit here in Beijing.
But Trump seems to be banking on a sharply different tone toward China -- and warmer personal relationship with Xi -- to produce outcomes that frustrated his predecessor for eight years.
"My feeling toward you is an incredibly warm one. ... There is great chemistry," Trump told his host. "And it is a very very great honor to be with you."
He added, "We have a capacity to solve world problems for many many years to come," he said. "I believe we can solve almost of all of them –- probably all of them."