— -- Donald Trump's most consistent campaign promise — to build a wall on the United States' southern border to keep immigrants out — will be a waste of time and money, the head of the Customs and Border Protection agency told ABC News in a final warning just days before leaving office.
"I think that anyone who's been familiar with the southwest border and the terrain ... kind of recognizes that building a wall along the entire southwest border is probably not going to work," Gil Kerlikowske, the commissioner of the CBP under President Barack Obama since 2014, said shortly before leaving office last Friday.
Over the course of the race to the White House, Trump's wall idea became more than a simple policy proposal.
Repeatedly featuring in Trump's speeches and the chants of his supporters, the idea of the wall in many ways came to capture the zeitgeist of his campaign.
And it's an idea that persisted through the race and afterward, even as other proposals were altered or dropped.
Just 37 percent of Americans support building a wall along the U.S. border with Mexico, according to an ABC News/Washington Post poll released last week.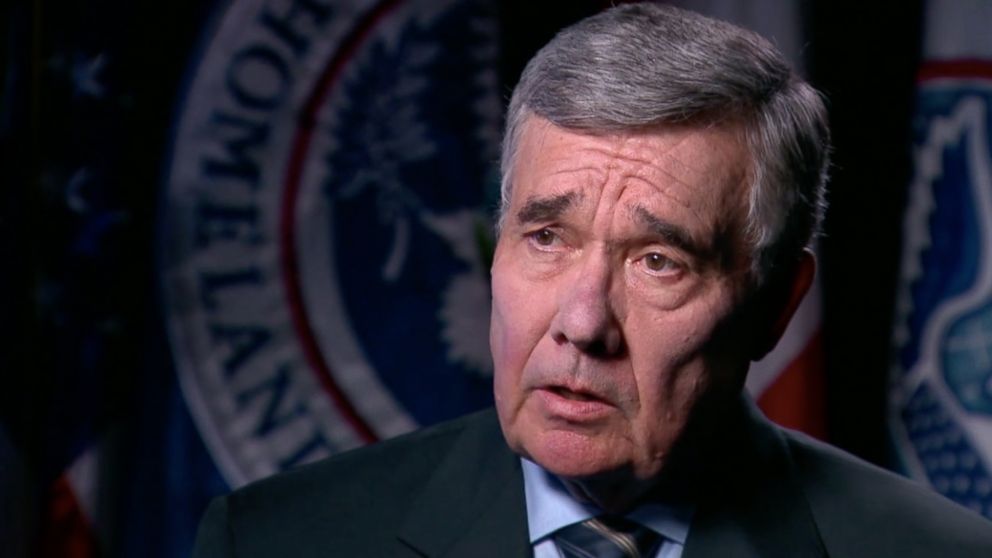 Kerlikowske said that supporters of the wall are missing the real issue when it comes to the immigration inflows that they are concerned about.
"[Immigrants] can come right up to our ports of entry. All our ports of entry, of course, are open. That's where we have our commerce," he told ABC News' Brian Ross. "People can come up to those ports of entry, as they are doing now, and turn themselves in and ask for whatever laws they feel will protect them."
In his wall-building pledge, Trump vowed to do it on the cheap.
"I would build a great wall — and nobody builds walls better than me, believe me — and I'll build them very inexpensively," he said during his campaign launch.
But Kerlikowske said he didn't "think this was feasible" or "the smartest way to use taxpayer money on infrastructure."
"When we look at the cost — and we have about 600 miles of fencing now — we look at the maintenance and the upkeep, we know how incredibly difficult it is," he said.
He took time to highlight the work of his agency during his tenure, praising the "21,000 border patrol agents [and] the 24,000 Customs and Border Protection officers" and noting that "not that many years ago, we had 1.6 million people coming across the border."
And it's because of those employees and those declining numbers, Kerlikowske said, that he'd "call the border far more secure today."
"But if we say, you know, 'What is a secure border?' I think that definition is in the eye of beholder," he said.
"Does it mean nobody can get in ever? Does it mean 400,000 is too many but 1.6 million — compared to 1.6 million?"
"I think you have to put it into context," he said. "But it is a safer place today."