U.S. officials said Friday the undercarriage of the Chinese spy balloon shot down Saturday -- where the surveillance equipment and other technology was housed -- has been located in waters off South Carolina.
The official told ABC News Chief Global Affairs Correspondent Martha Raddatz it was found Thursday and is largely intact.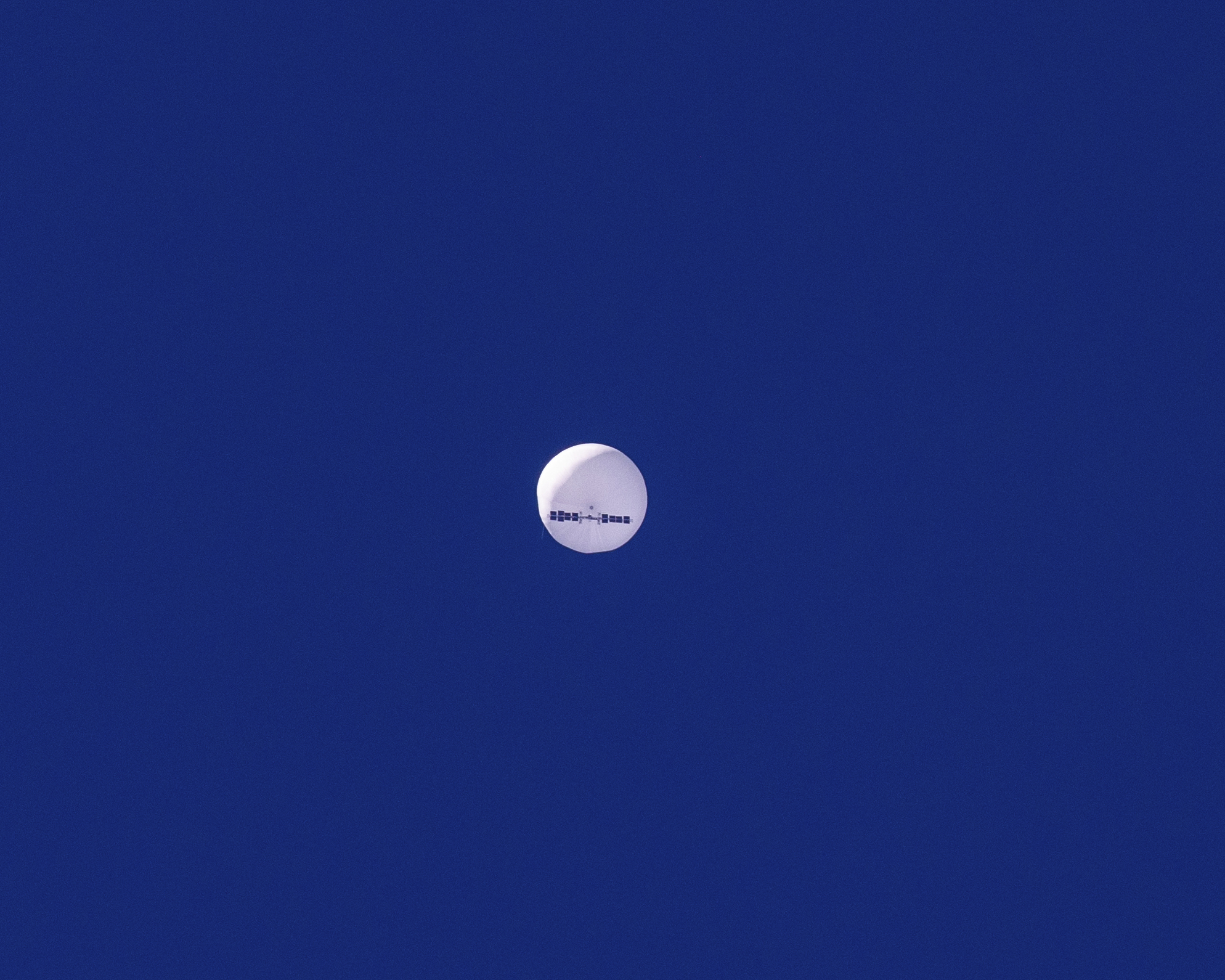 It has not yet been retrieved, the officials said, but that will likely be done with a crane or a winch from a vessel.
One official said it is 30-feet-long or more.
A second U.S official also told ABC News that while the main reconnaissance section of the balloon has been found, recovery operations have been suspended until Monday because of rough waters. The official said the rough weather was outside the window under which Navy divers could safely conduct operations.
The suspension of operations began Thursday and on Monday officials will reassess when to restart the recovery effort. In the meantime, the official said, the Navy teams involved in the effort will carry out operations planning for when the recovery operation resumes.
Because of harsh conditions, measures have been taken to ensure that the debris underwater doesn't move with the currents. Among those measures, the official said, was the addition of weights and acoustic-pinging devices so they can be easily located once operations resume.
The USS Carter Hall has returned to shore with the balloon remnants recovered so far and a contracted crane ship has arrived at the location offshore and will remain there until salvage operations resume.
The U.S. military shot down the surveillance balloon on Feb. 4 after it flew across the country for several days. The incident added tension to the U.S.-China relationship, causing Secretary of State Antony Blinken canceled a planned trip to Beijing.
A State Department official said Thursday the Biden administration was looking into "taking action" against China.
As of Thursday, the FBI said it didn't have enough evidence to conclude exactly what China's intent was as only an "extremely limited" amount of the balloon had been recovered and sent to the collection lab at Quantico, Virginia, where a team of electronic engineers, digital media recovery specialists, and specially trained agents are involved in examining the balloon.
"Much of the evidence remains underwater," an FBI official said Thursday on a call with reporters.
U.S. officials have said the balloon was for intelligence surveillance, not for meteorological research as China has claimed.
"It had multiple antennas to include an array likely capable of collecting and geo-locating communications. It was equipped with solar panels large enough to produce the requisite power to operate multiple active intelligence collection sensors," a State Department official said.
The official confirmed the U.S. assessment that China has flown surveillance balloons above 40 countries.
There's also been four previous incidents where a balloon flew over U.S. territory, Pentagon press secretary Brig. Gen. Patrick Ryder said at a briefing Wednesday.
"This is what we assess as part of a larger Chinese surveillance balloon program," he said. "You've heard us talk in the past about the fact that this is a program that's been operated for several years. What we do know is that in some cases whereas some of these balloons previously had not been identified, subsequent analysis, subsequent intelligence analysis did enable us to indicate that these were Chinese balloons."